It's not often I'm rendered speechless, but when it does happen, it's in the face of magnificence. I was awed into just such silence recently when I had the privilege of flying over Victoria Peak with Tropic Air.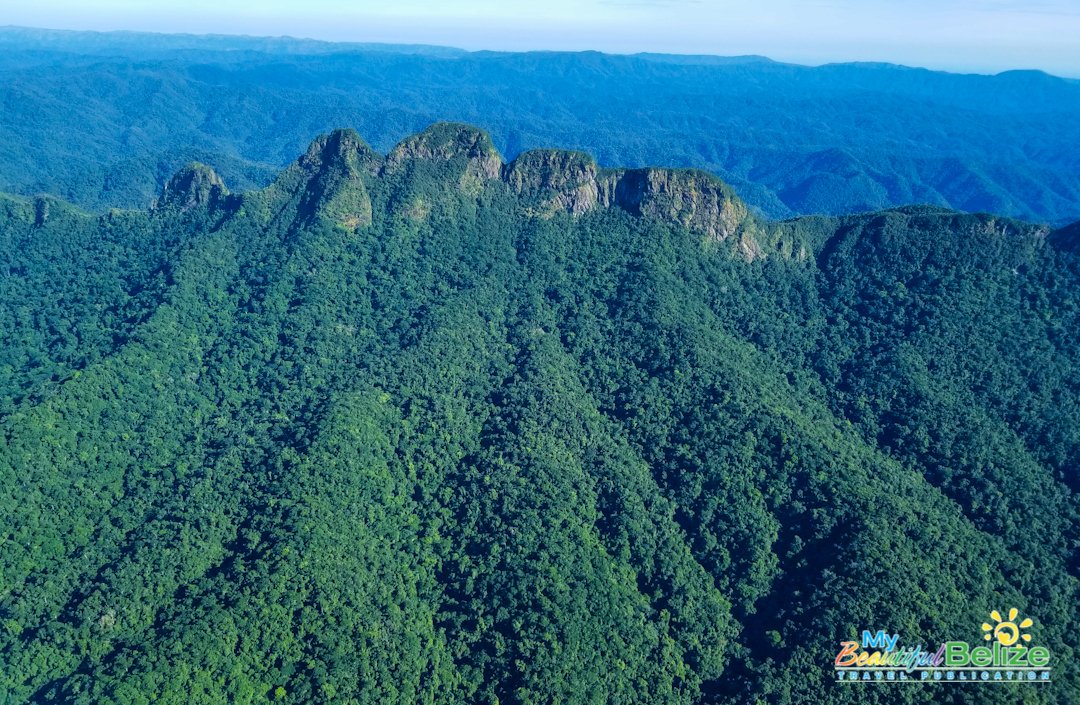 The second highest peak in the country, Victoria Peak is located within the Maya Mountains inside the Cockscomb Basin Wildlife Sanctuary. Standing at 3,670 feet high, the natural monument was named in honor of Queen Victoria. A cluster of mountains, the tallest of which falls just 18 feet below Doyle's Delight, Victoria Peak is a rugged terrain that can be hiked and is home to a variety of plants and animals unique to Belize. Several other social studies/geography tidbits flooded my mind as we flew south to Stann Creek from San Pedro Town bright and early in the morning. Nothing, however, prepared me for the vistas I saw outside my window seat.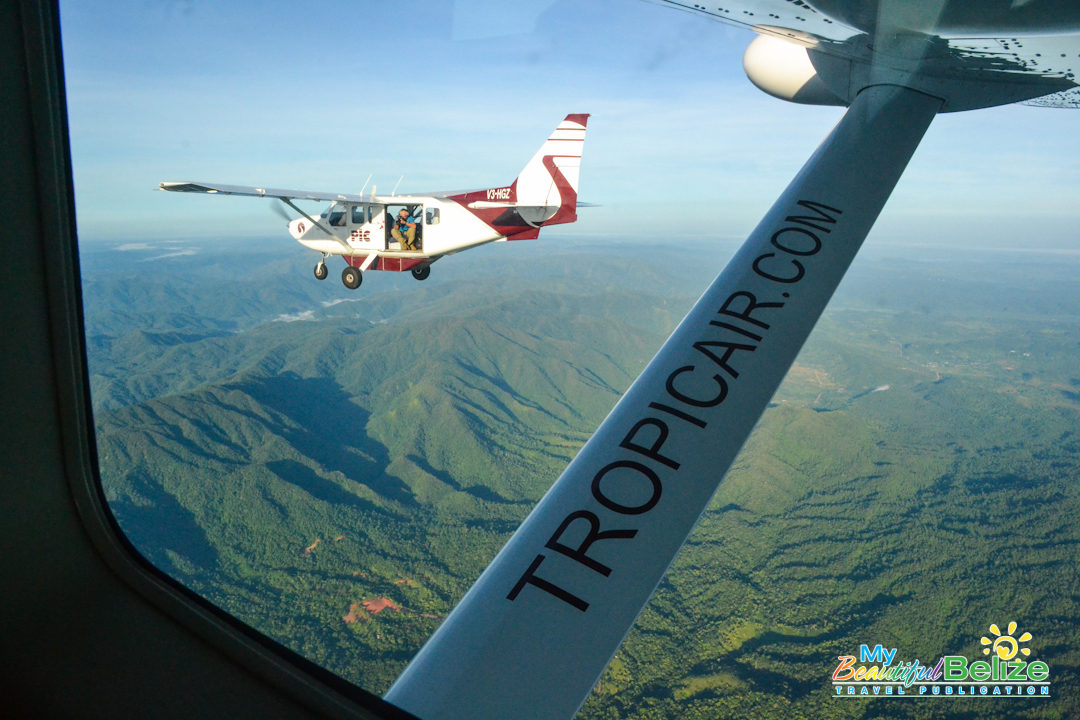 The actual reason for flying over was not because I'm a special superstar, but rather because it was a chance to catch a master in action. Tony Rath, one of Belize's brilliant and talented photographers, was strapped down in another plane with an open side, loaded down with camera equipment to capture the best of Victoria Peak for Tropic Air. Two planes hit the airway, and as passengers inside the "model" plane, we simply got to enjoy the stunning beauty that lay below and around us.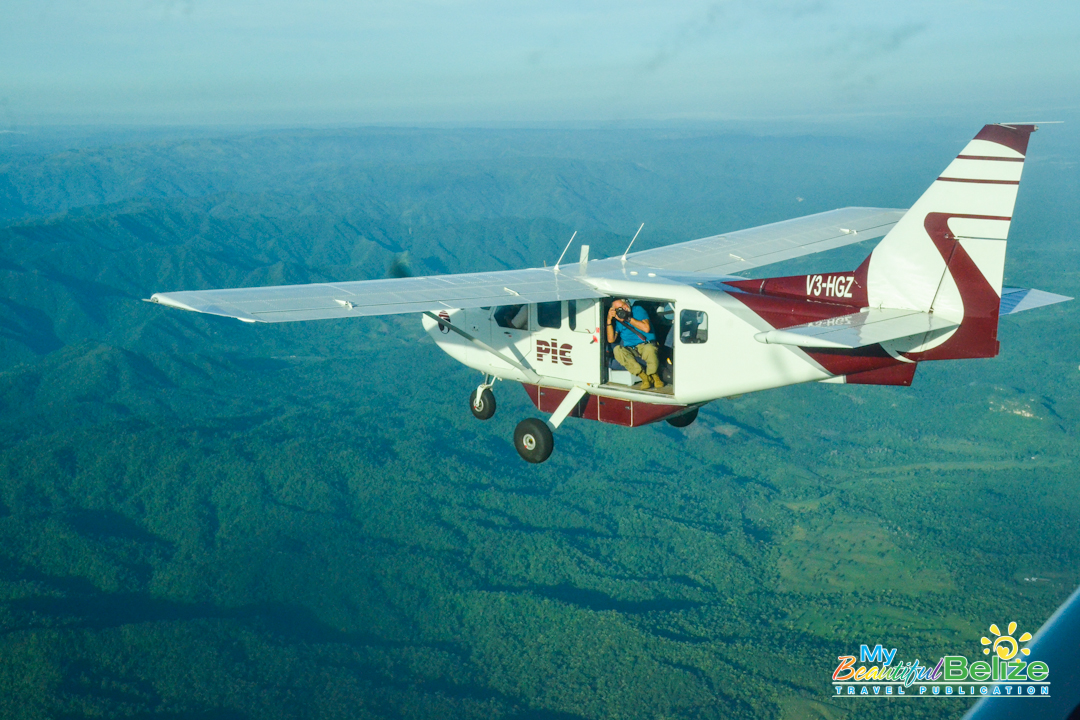 My heart was in my throat for the first few minutes as Tony shifted around comfortably in his seat, switching lens and zooming, the plane floating up just a tad, or lower, or closer, or sideways…AHHHH!! Even from far, I could see his signature smile as he snapped and every so often, he'd gesture to our pilot, and our plane would switch to the pose he required. Frankly, we were just orbiting Tony's world at that moment.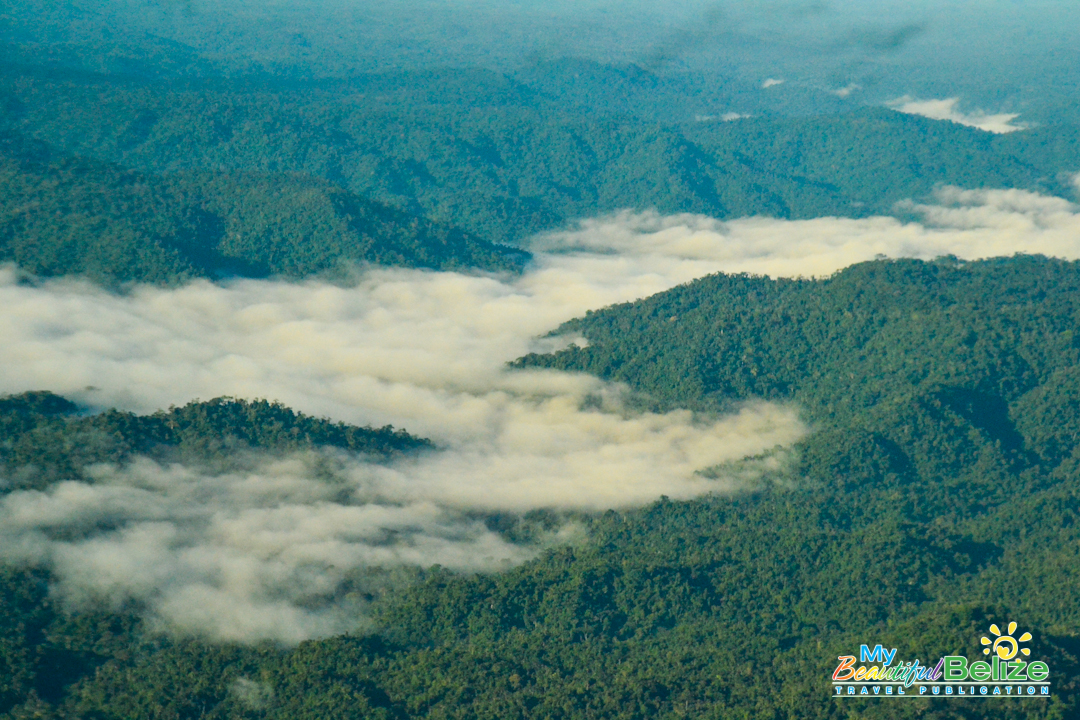 Soon after we flew past the Belize District, over winding rivers and into clusters of mountains blanketed in a thick mist. From small spots of white, we soon saw the fluffy shroud extending deep into valleys across the mountainous region. For a few moments, it was all green and white, stunning in its simplicity. Onwards we flew, and when the lucky guests to my left began to get excited, and I just knew we were drawing closer.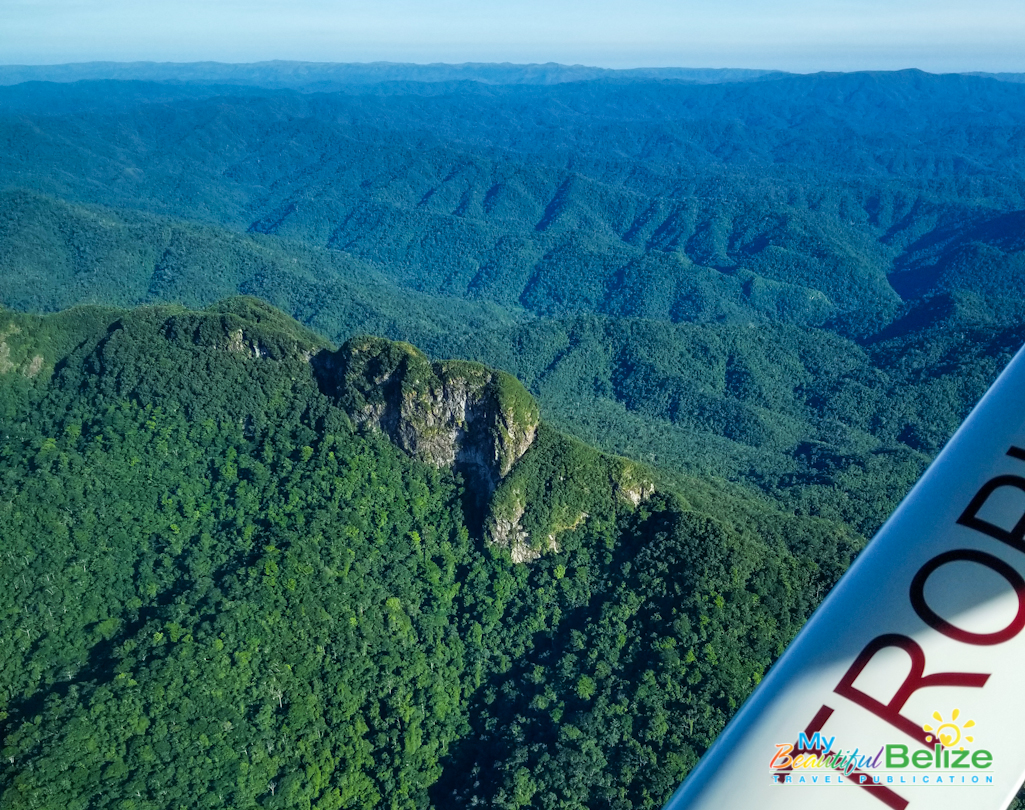 Soon, I could see the famed peak jutting out proudly, making the previous mountains look like tiny hills. The sun was rising and shining brightly, casting fantastic shadows in some spots while highlighting other nooks and crannies.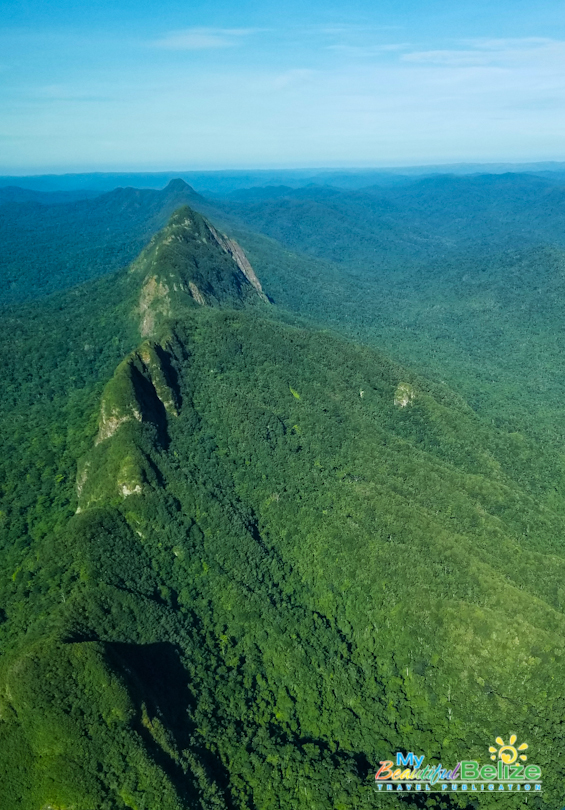 Never in my wildest dreams did I think I'd see Victoria Peak from this vantage point.
As a Belizean and a travel writer, I'm often called upon to explain WHY Belize.
I love the languages we speak, including my own Yucatec Maya.
I love our incredible people, and our ability to warmly welcome absolute strangers as though they're home.
I love our food – tortillas, rice and beans with stewed chicken, salbutes.
I love the warm waters off the Belize Barrier Reef, and cruising down Hummingbird Highway.
And ever since I was six and took my first domestic flight, I have loved flying all over my country.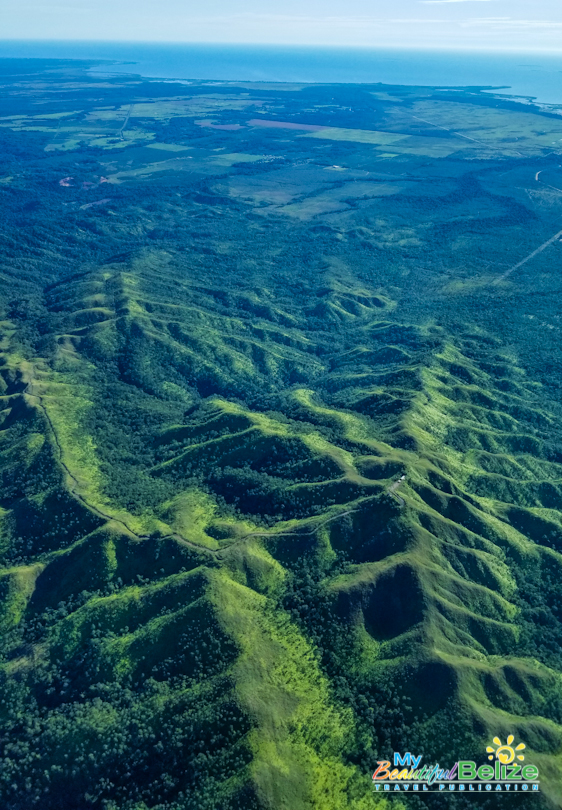 There is nothing quite like observing the true, awe-inspiring and expansive beauty of this tiny place we call home. The flights are low enough that you can see a cluster of houses sitting in the shadows of Baldy Beacon, miles and miles away from civilization.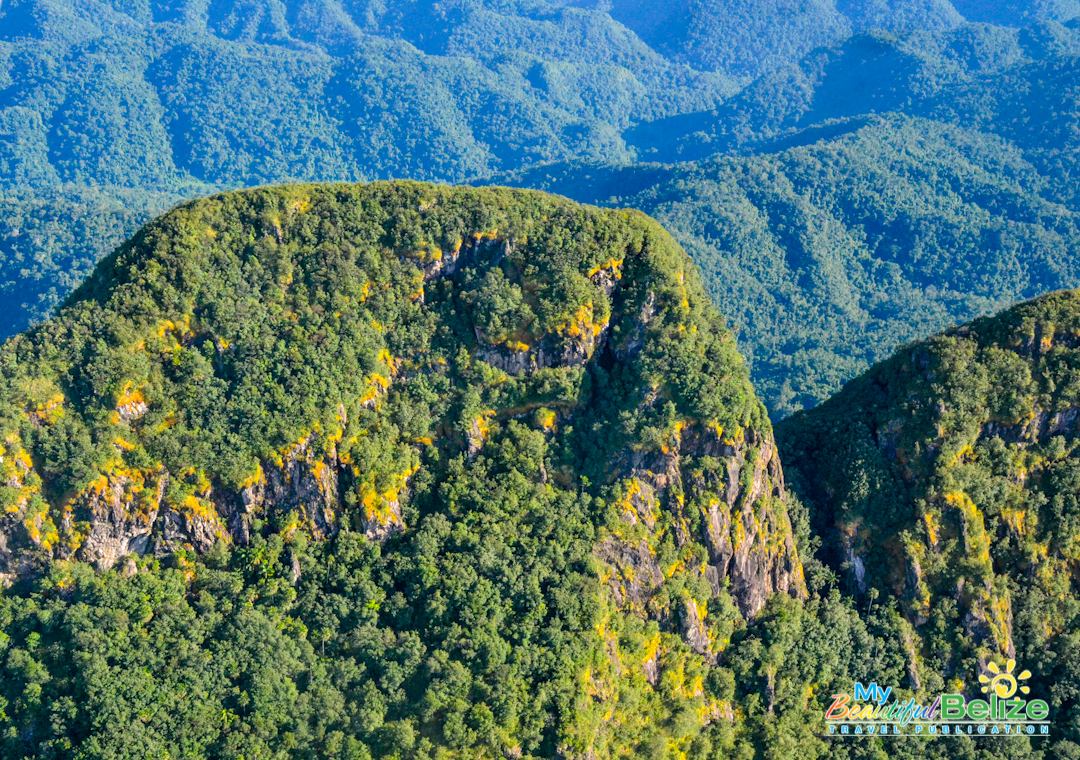 That morning, as the sun rose in the east – its heat burning off the last vestiges of mist and sleep – I witnessed what I know very few people will be privileged to see.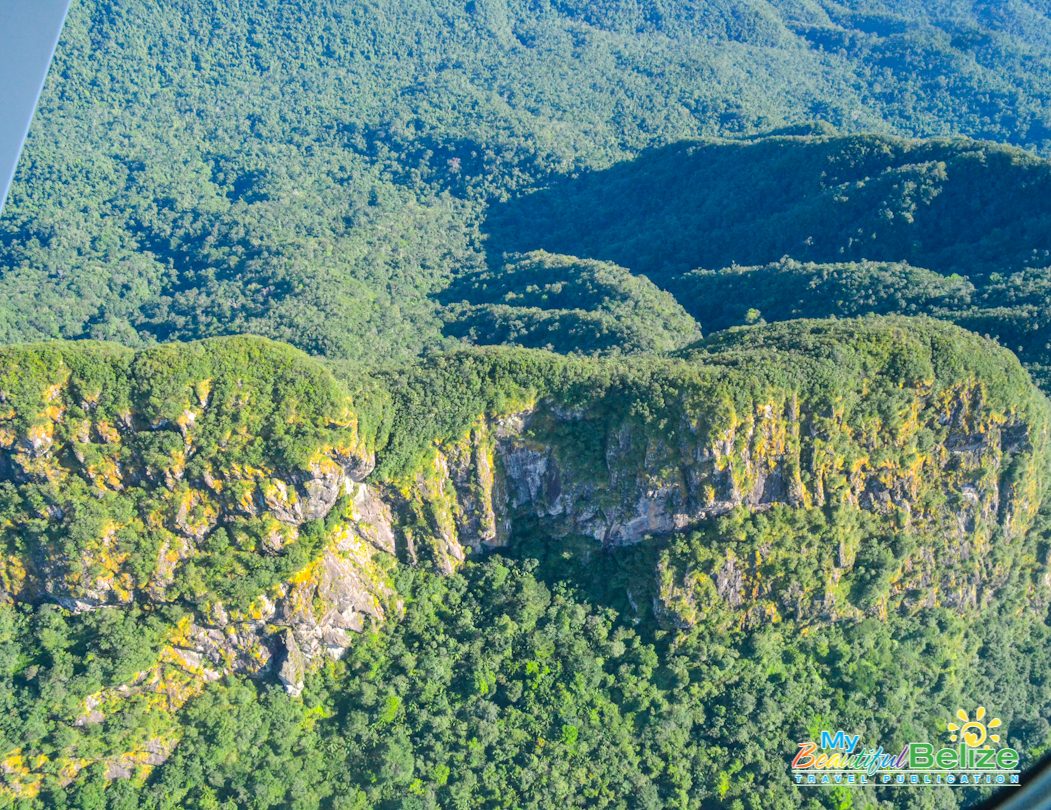 I may hike it some day, I may wander around under its looming shadow, but my first real view of it rugged vastness from the air will forever burn in my memory.
About Tropic Air's Photo Shoot: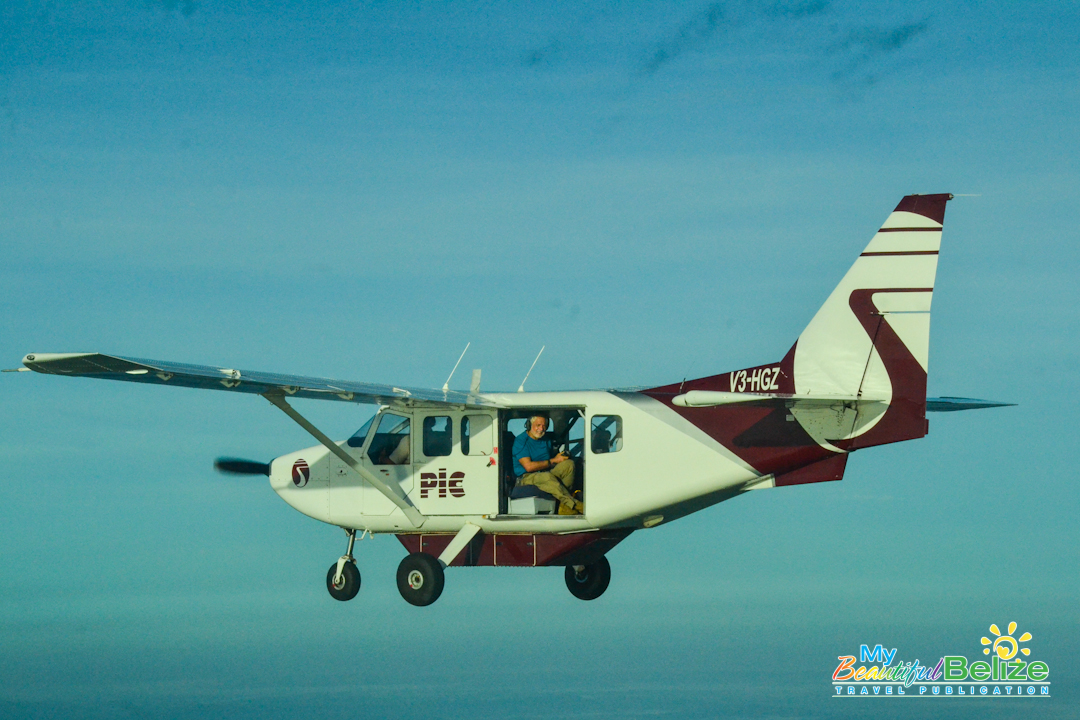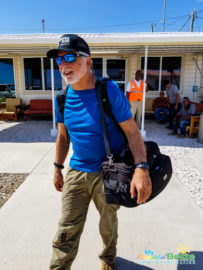 The photo shoot was one of many held with famed photographer Tony Rath. His eye for Belize's rugged beauty has provided Tropic Air with many stunning backdrops with which to model its fleet.
Tropic updates its imagery every other year, using the photos for marketing and media purposes. The iconic Blue Hole has been used often, the striking sinkhole emblematic of Belize and travel. The Victoria Peak images will reflect the vast, rugged terrain that makes Belize so unique, showcasing its verdant, unscathed beauty.
However, for those wanting to catch these vistas for themselves, there's always the option to charter a flight over the peak! You can find out more by visiting tropicair.com!
Getting to Victoria Peak by land:
For those who may not have the chance to fly over Victoria Peak, but seek some way to connect with this magnificent natural monument, we recommend hiking it! This can be done during the dry season from February to June, and takes approximately 3-4 days to cover the 15 mile (one way) trail. Licensed tour guides are a MUST and groups are limited to 8 people maximum. It is a strenuous hike, including 20-60 degree descent/ascents, with some requiring scrambling and a rope. The trail also contains two campsites, one halfway on the trail and the other at the 12th mile. For more information on this hike, check with the Cockscomb Basin Wildlife Sanctuary.