Exploring Belize as a Belizean never gets old. The country may be small, but so much of it is undeveloped and untouched, simply waiting for curious travelers to discover her wonders. The Belize Tourism Board is the main body responsible for building tourism in the country, and part of their itinerary for the year is inviting the local media to explore a different part of Belize to live the tourist life and enjoy what millions of visitors do each year.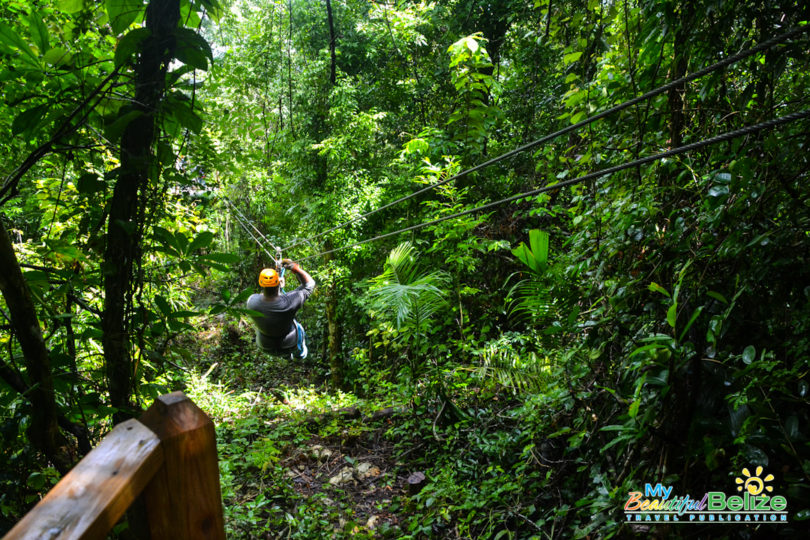 One such location that calls the adventurous and enthusiastic is the Western region, primarily the Cayo district. The largest of Belize's six districts, Cayo provides rolling hills, mountains, caves, rivers, rainforest, wildlife, untamed beauty and rustic luxury alongside the warm, welcoming smiles of its people, who are a mix of Creole, Mestizo, and Maya.
Our eager group of writers, photographers and videographers were thrilled to discover that Mr. Vitalino Reyes, of Vital Nature Maya Tours, had planned a double whammy of adventures for us: Zip Lining AND Cave Tubing. I was beyond excited for the zip lining, but looked askance at the cave tubing portion, having had less than a stellar experience before. Vowing to enjoy every moment, I joined our group in strapping up for the first part of the day's fun. Heavy duty harnesses wound around us, metal buckles clinking as we tromped uphill for about 10 minutes to the first platform.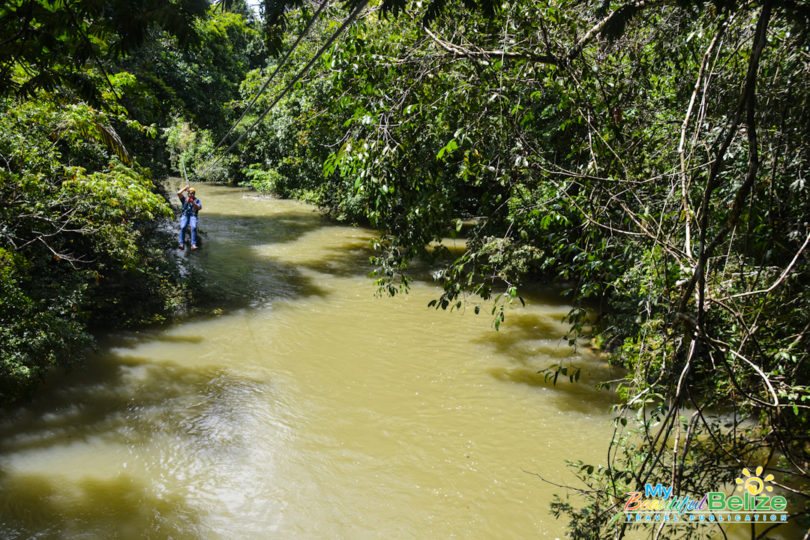 After our guides gave a thorough explanation and safety drill, we formed a line to begin the fun. The sight of the cables strung through thick jungle had my blood pumping, and when it was my turn, there was nothing but the rush of air and a whoop of excitement as I landed on the second platform, ready to jump on and ride down to the next and the next and the next!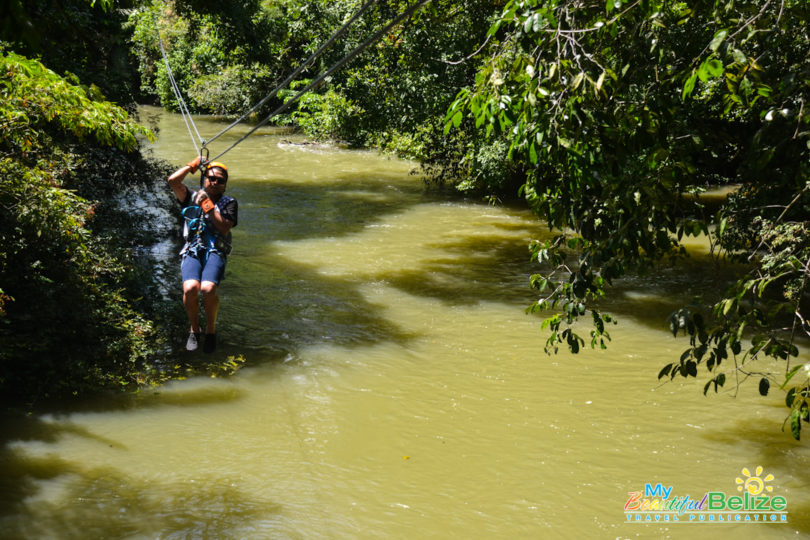 The final zip was beyond unique, with our shrieks ringing across a river that rushed below us as we flew overhead. It was all smiles and high fives for our motley crew, as we made our way to the next stop: Nohoch Che'en.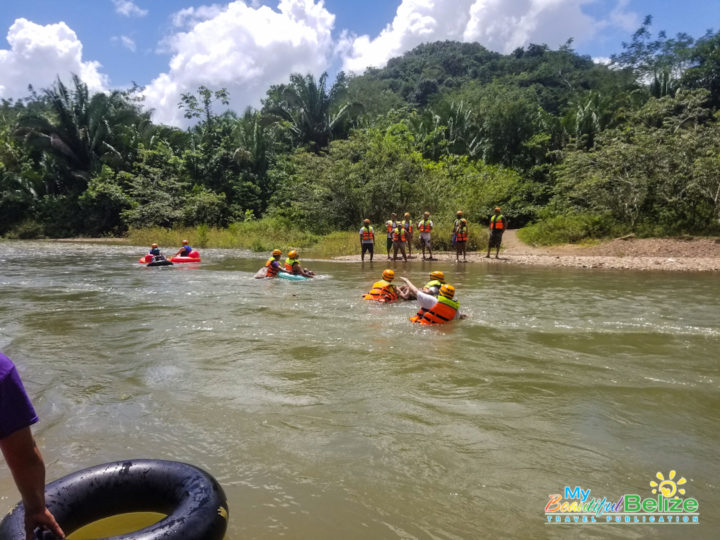 Awaiting us at the gear station were inflatable tubes, emblazoned with the cavetubing.bz logo, hard hats with built-in-lights, and of course, life-jackets. Oh yes, cave tubing means getting in the water, sitting on an inner tube and floating down a river through a cave. My previous experiences meant hooking my ankle/feet under someone's arm, holding on to someone else's and forming a wiggly worm that would have to maneuver through the cave's twists and turns. It turns out that Vital Nature's guides have another plan and a great one at that!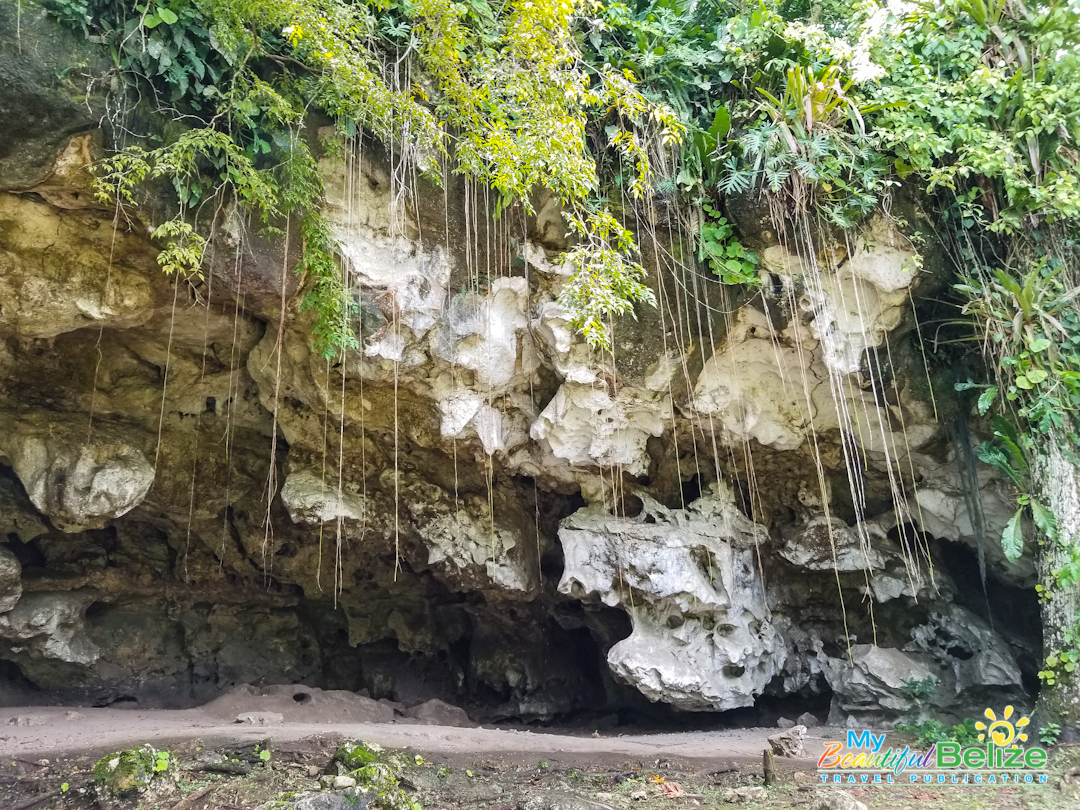 Our tubing adventure began with a nice hike past an interesting cave entrance, then across a rushing river. The currents were strong, and my guide Julio explained that the waters are fed from rivers that converge from waterways of southern Belize. When it rains in that area, a few days later, we get rising waters and sometimes, tours have to be cancelled! We noted the marker set to determine the safety and were relieved to see it was all clear.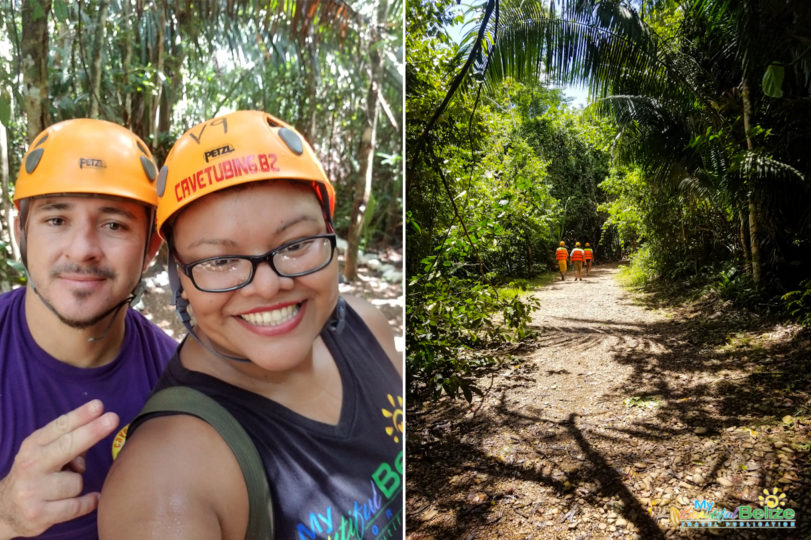 As always, I lagged a little behind, wanting to look at every leaf, nook, and creature along the pathway, and Julio (pictured above) was only too willing to keep me company, showing me where tarantulas hide and sharing fun tidbits about life in the jungle.
By the time we rolled up to the entrance of the cave where our adventure would start, it was simply to listen to the guide's rules, getting into our tubes and prepping for our ride along the winding river inside the cave.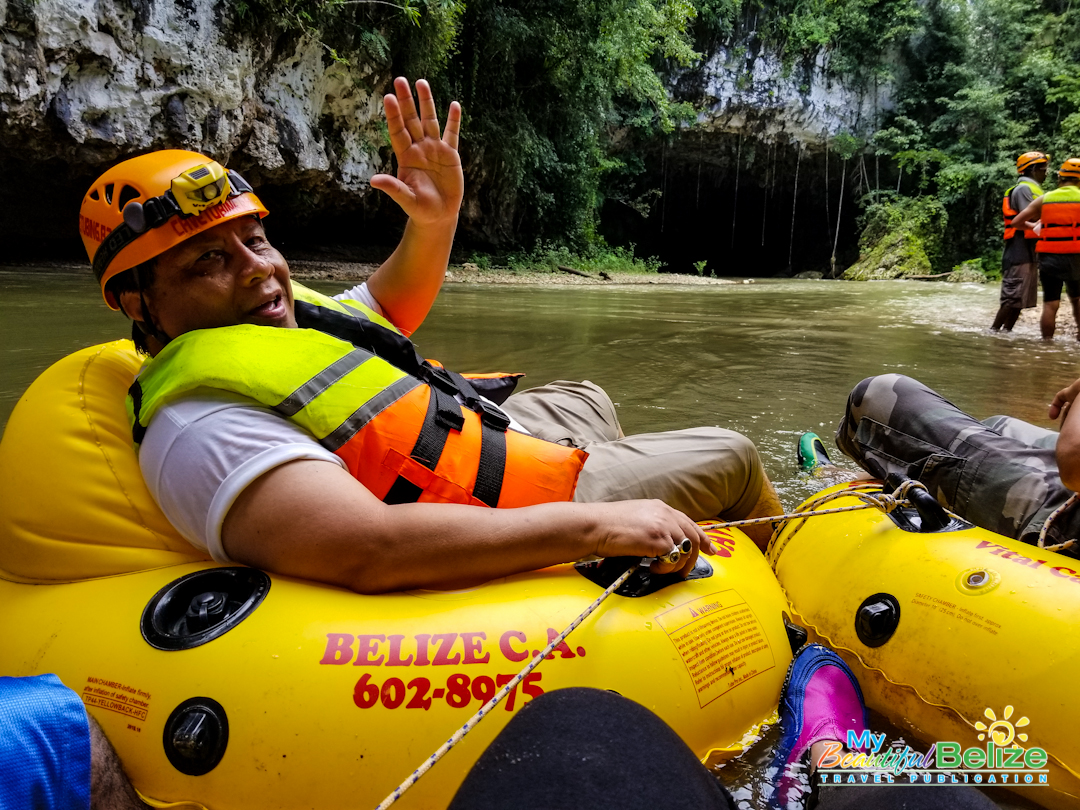 Julio tied up four tubes, and my companions Ashley, Mike, and Jamie clambered on to their tubes as well. There was no need to create a human wriggle worm; Julio would direct us all, dragging us if necessary, and letting the currents do the work. Our tubes were fully protected, and so we were dry and comfortable the entire way through.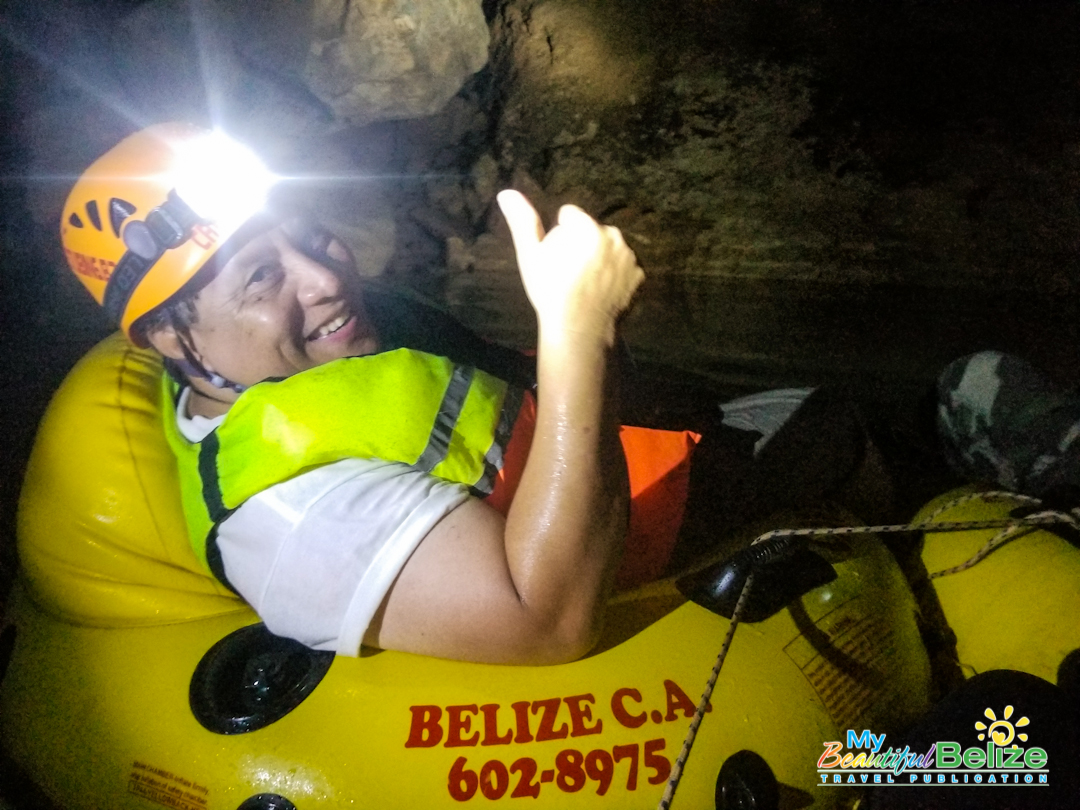 Through the ever-darkening cave, we went, the swift but gentle current leading the way and our lights shining tiny spotlights on stalagmites and stalactites, the walls of the cave twinkling back in some spots where mineral deposits were bigger. Overhead, we could see some bats sleeping and all around us was the whooshing sound of water pouring somewhere further inside. With our hands and legs free, the entire experience was a pleasure. We took in as much of the sights as we could, and when it became too dark, we enjoyed the eerie calm before another spot of light would come from around the bend. It's easy to see how our ancestors, the Maya, revered these dark spaces and believed them to be the entrance to the underworld.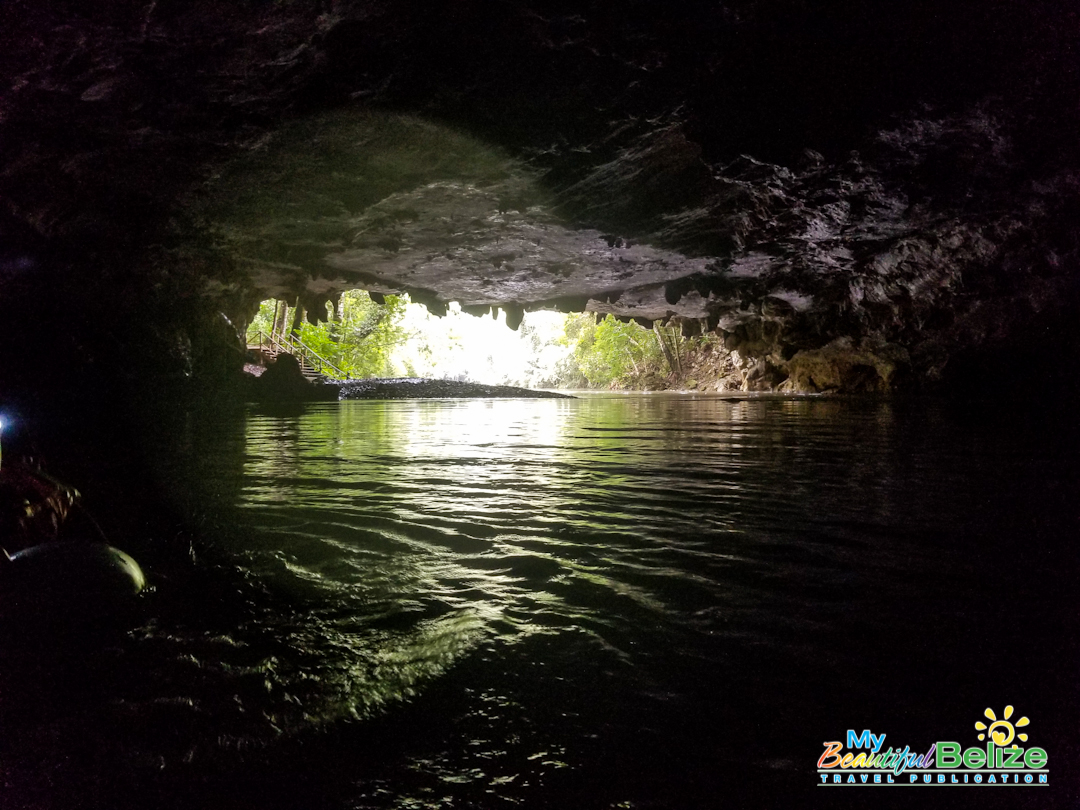 By the time we finally made our way outside, the exit of the cave beaming beautifully at us, my perception of cave tubing was changed. When you're not completely focused on trying to stay as dry as possible while navigating the dark with a bunch of other people, the experience can be quite serene! Vital Nature Tours certainly has it figured out with the right ratio of guides to guests, and their knowledge makes the entire experience a pleasure.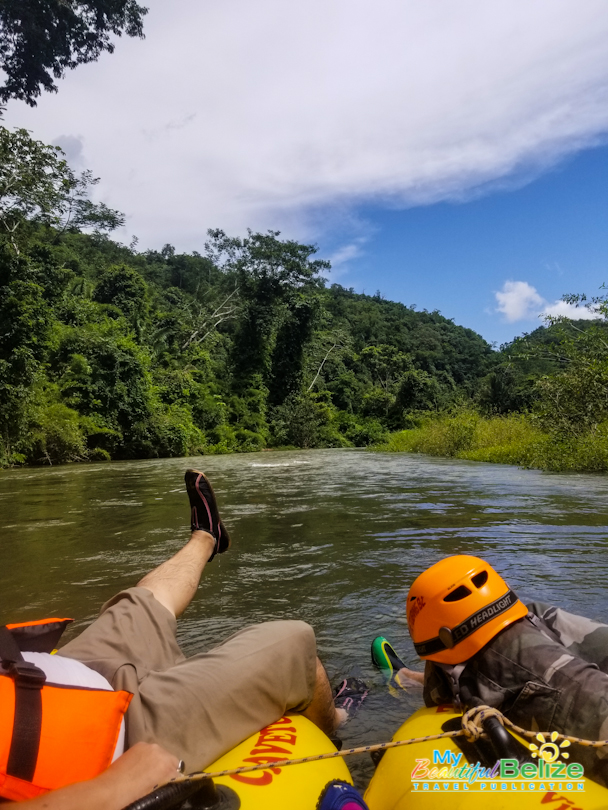 Once outside, we made our way back to the river that we'd crossed earlier, but instead of walking back, we let the tubes do the work, opting for a scenic downriver ride on the tubes. Above us was blue skies, around us tall green trees and unexplored dry caves, and under us, a swiftly running river took us to our final stop. We had been 'to hell and back' – and it was a journey worth experiencing!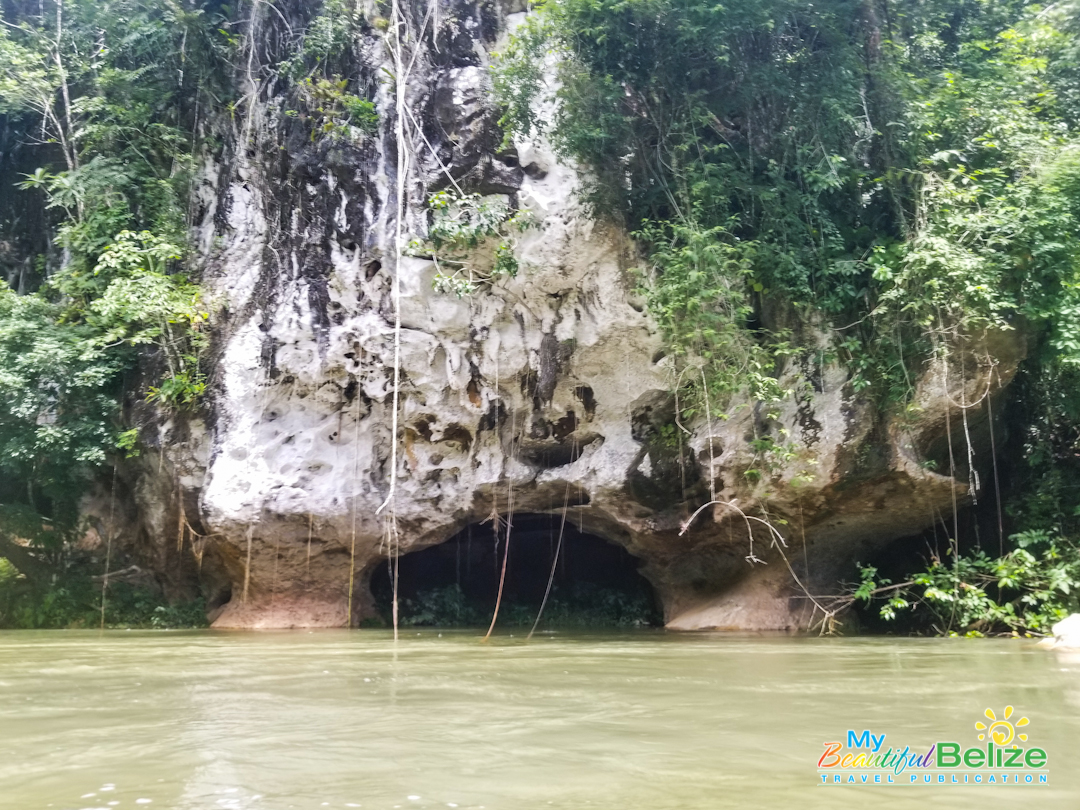 Vital Nature Tours is a Belizean-owned family-run tour company. You can learn more about booking tours by visiting their website at www.cavetubing.bz or email [email protected]. You can also call 602-8975 (011-501-602-8975 if dialing from the US). They provide pickups/drop-offs!
Xibalba – Are our caves a passageway to the underworld?
Belize's cultural heritage boasts of three Maya groups: Ke'kchi, Yucatec and Mopan, and their contributions to our landscape are everywhere, particularly in the jungles. Archaeologists and modern-day explorers are fascinated with their pottery, temples, traditions, and rituals. Some of the most intriguing finds have been inside caves, and it's easy to see why those darkened hollows of earth are significant to the Maya!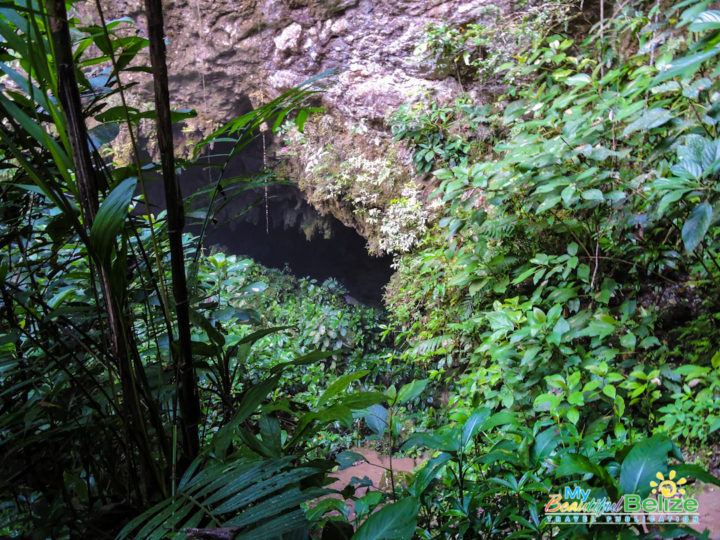 Pronounced She-Bal-Bah, Xibalba can be roughly translated to "place of fear"; it is also referred to as the entrance to hell (which, frankly, strikes fear in my heart!). Those are traditionally cave entrances and having traipsed around a couple; I can say that if my lights went out and the utter darkness of a cave surrounded me, I'd probably believe I was about to enter the underworld indeed!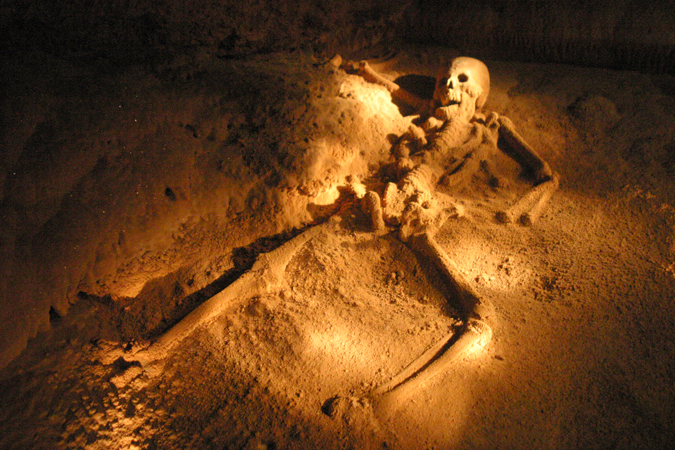 One of the most significant caves in this country is the ATM – Actun Tunichil Muknal. This archaeological site includes skeletons, ceramics, and stoneware.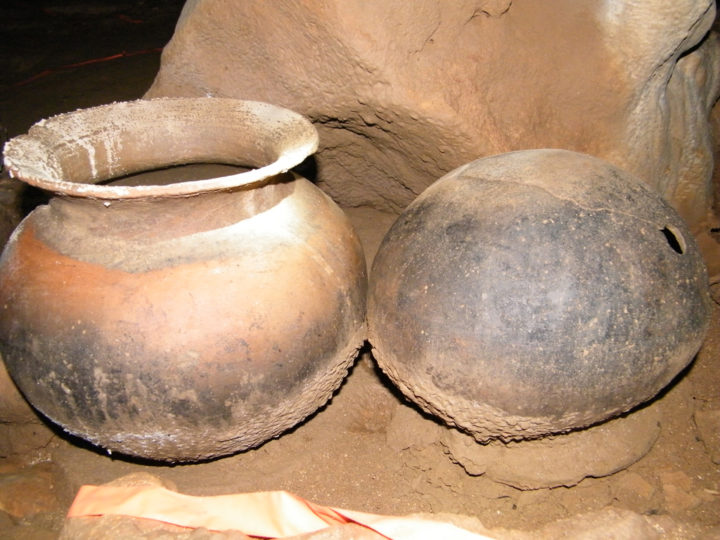 There are several areas with skeletal remains in the main chamber, including the famous "Crystal Maiden," believed to be the skeleton of an adolescent (possibly 18-year-old female) who may have been sacrificed. Her bones have been calcified to a sparkling, crystallized appearance.
There is still so much to learn about our ancestors, but the clues they left behind sure make for incredible stories and adventures! As we often tell our friends who visit and want to explore, 'follow the rules and listen to your guide.' We certainly do not want a modern-day remake of Xibalba adventures!