A big part of Belize's national dish is the stewed chicken that accompanies the coconut-flavored rice and beans. Chicken cuts stewed and simmered in rich gravy add richness to a meal that used to be a traditional Belizean Sunday lunch. Nowadays, with restaurants serving this dish as an everyday special, you can have your fill any time the desire hits.
Of course, if you want to recreate this marvelous meal at home, this recipe can certainly come in handy! Bear in mind that each district of the country has its own tweak to the basic recipe, but you just cannot go wrong with a few key ingredients and a little patience.
Ingredients:
1 large chicken (4lbs) cut into pieces
Seasonings of choice: seasoned salt, chili powder, complete seasoning/sazon complete, fresh cracked black pepper
1 medium bell pepper, diced
1 small onion, diced
1 clove garlic, minced
1 cube of recado (about a 1-inch cube for this size chicken)
Water
Limes for washing chicken
Directions:
First of all, yes, we Belizeans insist on washing our chicken, with limes or sour oranges, and in a pinch, vinegar works fine too. Just a quick rinse: soaking the meat in the acid, rinsing off with fresh water, then it's ready for seasoning with what you have at hand.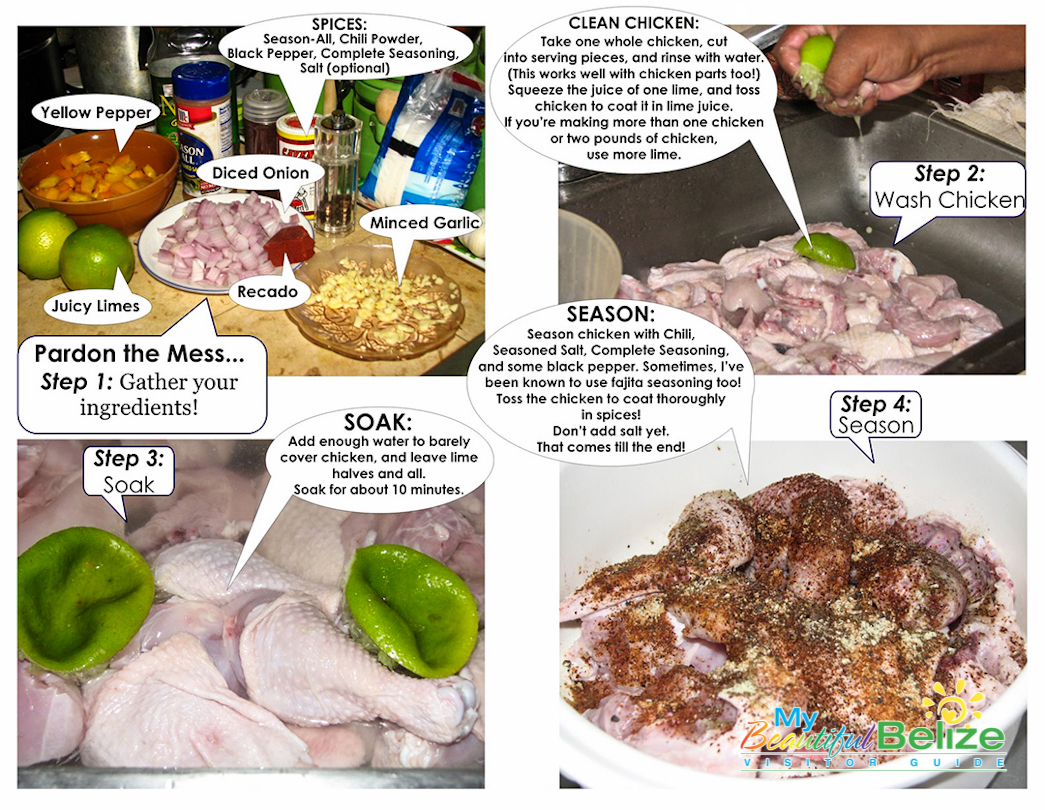 I use seasoned salt, a little chili powder and complete seasoning generously, as they make the gravy much more flavorful – even to the point that you don't even need salt!
Once the chicken is seasoned, dice up the onions, peppers and garlic and throw them in a large pan with a heated tablespoon of vegetable oil.
Sautee the veggies (smell that wonderful trio as it cooks up nicely!), then toss in the chicken cuts, moving around the pieces of meat so that each touches the bottom of the pan for a little browning ahead.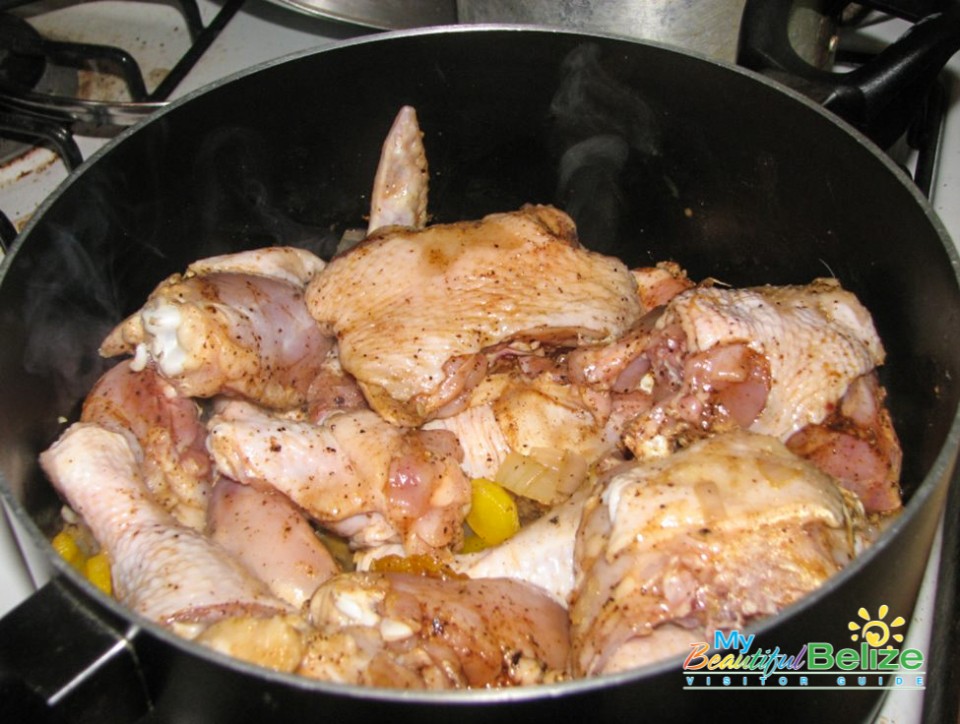 Cover the pan and let it steam and sizzle.
After about 5 minutes, stir the meat around a bit, turning each piece to get a little sizzle on both sides, then cover again.
Lower the flame to medium and cover the chicken again to let out its own gravy (brought on from the steam).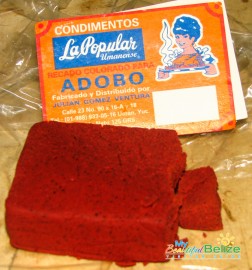 While that happens, be sure to grab your piece of recado and in a small bowl, add some water and slowly break down the recado. This happens as you pinch it between thumb, index and middle fingers, melting it into the water. The water will turn a rich red, and it will give the gravy the color and that 'extra' flavor.
The chicken should be sizzling away in the pan and the juices will have dried up somewhat. If the pan still looks like it's got quite some liquid, don't add too much of the recado water. Wait till the liquid in the pan has evaporated slightly, which means you might have to take the lid off the pan to monitor this (don't worry, you're looking at 5 minutes max!).
Add the recado-water and cover up the pan once more, letting the color adhere to the chicken and flavoring every piece!
After about 20 more minutes of simmering away, and that chicken is good to go! Taste the gravy and if you feel it's needing some salt, add a tiny pinch at a time, stirring and adjusting.
Of course, I cook the dark meat with the skin on. For health (ha) reasons, just strip the skin off before serving on your rice and beans! The best way to serve this full meal is accompanied by fried ripe plantains, some potato salad, and the hot stuff!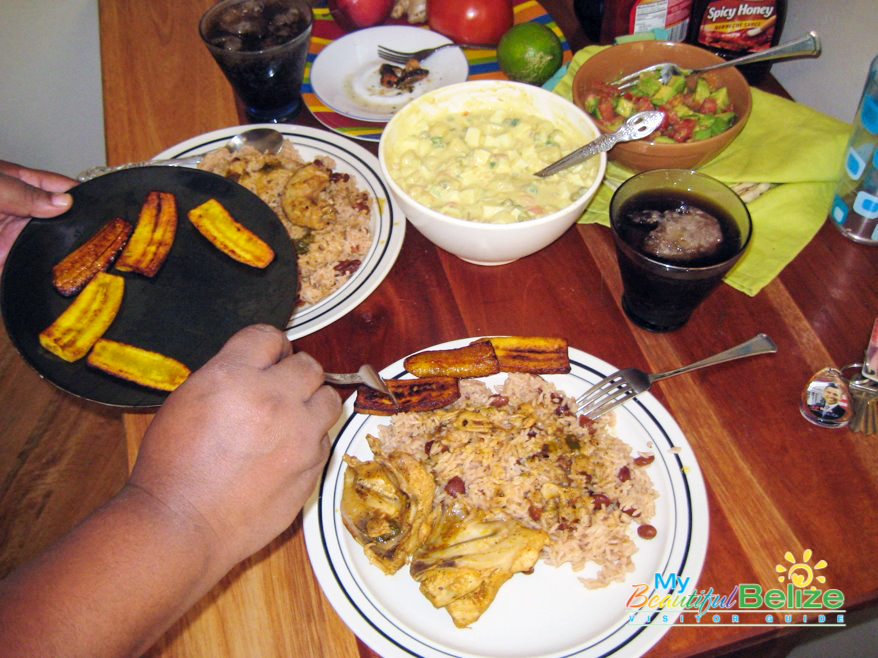 You can serve this chicken with white rice, that gravy will add major flavor to it! A nice green salad on the side would make it a much healthier option too!