Welcome to My Beautiful Belize!
In December 2004 The San Pedro Sun launched a Visitor Guide publication which was inserted into the weekly newspaper. It became a very popular and vital part of the newspaper, and each and every week the Visitor Guide contained new and engaging articles about what so see and do on Ambergris Caye and beyond. Nine years later, in January 2013 the Visitor Guide was rebranded and became a full-color monthly magazine with a new website to complement the printed version, thus My Beautiful Belize was born.
Since then the publication has grown by pages and circulation, and www.mybeautifulbelize.com prospers as well. Often we see tourists walking around with a copy of My Beautiful Belize in hand and our advertisers are delighted with the response they get from their ads. The publication is printed ten times a year, January through June, July/August, September/October, November, and December.  At peak season a total of 6,000 copies are printed on the first Friday of the month and are inserted into the first issue of The San Pedro Sun. The remaining copies are then heavily distributed weekly throughout the island and country during the month, targeting the customers you want to reach!
6,000 My Beautiful Belize publications are distributed monthly throughout Ambergris Caye and the country:  Belize City, Belmopan, San Ignacio, Caye Caulker, Orange Walk, Corozal, Punta Gorda, Placencia, and San Ignacio. All ports of entry including BTIA offices, Fort Point Tourism Village, flight departure lounges for both Tropic Air and Maya Island Air, resorts on the island such as Portofino, Captain Morgan's, Las Terrazas, Mata Chica, Victoria House and Ramon's and to resorts in every districts such as, Chaa Creek, duPlooy's Jungle Lodge, Hidden Valley Inn, Best Western Belize Biltmore Plaza Hotel, The Radisson and countless others.
The perfect complement to the My Beautiful Belize publication.
www.mybeautifulbelize.com was launched in January 2013 and is growing in popularity. New articles are added several times a week. With an average of over 14k page sessions (visits) a month and over 19k users (unique visitors). Site traffic is increasing each month and includes readers from around the globe.
Social Media
My Beautiful Belize FaceBook page www.facebook.com/MyBeautifulBelize currently has over 7,200 "likes". My Beautiful Belize is also on Twitter and Instagram.
Rates
We offer competitive rates and will create an advertising package to meet any budget for your business needs!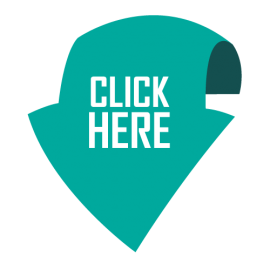 MBB Media Pk 2019 brochure