What makes Belize such a great place for birding? Let me count the ways! According to my handy-dandy eBird app, 584 species of birds have been recorded in Belize. We share Yucatan endemics (only found regionally) with Mexico and Guatemala and over 250 species are estimated as winter migrants from North America. Lucky birders may see as many as 200 species in one day!
Every month of the year is a good time to come armed with your binoculars and camera. Our beautifully diverse habitats offer scenic coastal areas where pelagic birds are enjoyed and the vast savannahs, lush tropical jungles, pine tree forests, and vibrant wetlands are teeming with hundreds of resident birds along with many who migrate through.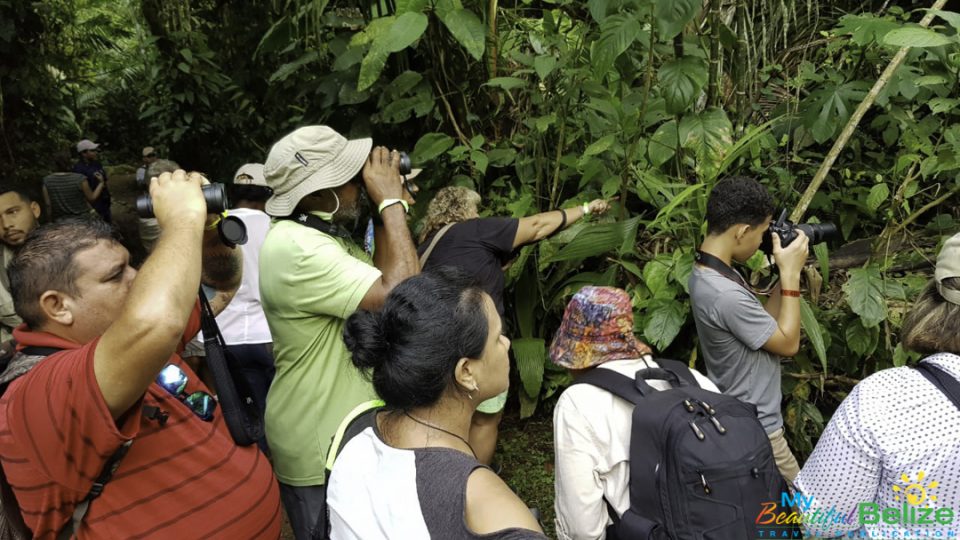 Belize is blessed with six Important Bird and Biodiversity Areas (IBAs) identified by BirdLife International, which covers over 75,000 acres, giving Belize the highest proportion of IBA coverage of land area in the Americas. Nearly half of our nation's land and adjacent waters are protected under forest reserves, marine reserves, wildlife sanctuaries, national parks, and other protected areas, providing and protecting bird habitats.
Not only are you sure to spot some breathtaking birds but the landscapes are equally beautiful. Exploring areas like the Chiquibul National Park in search of Scarlet Macaws, the Mountian Pine Ridge area where rare Orange-breasted Falcons live, Half Moon Caye where Red-footed Booby Birds roost, the Cockscomb Basin Wildlife Sanctuary where Keel-billed Toucans, Red-lored Parrots, and Wood Storks can be found, or the coastal pine savannas where the endangered Yellow-headed Parrot has one of its last strongholds in Belize, each area offers a spectacular outdoor experience.
As if that wasn't enough, I have to say next to a first-ever sighting of a bird species or 'lifer' in birding lingo, my favorite part has to be the amazing guides. Belize is fortunate to have extremely talented individuals who are not only fantastic at spotting our feathered friends but are the nicest people you'll ever meet. Warm, friendly, good-humored, smart as all get out, and totally in love with birds and the natural environment, these are people you want to hang out with all day! We are nature lovers…we all speak the same 'language' and share the brotherhood of birding.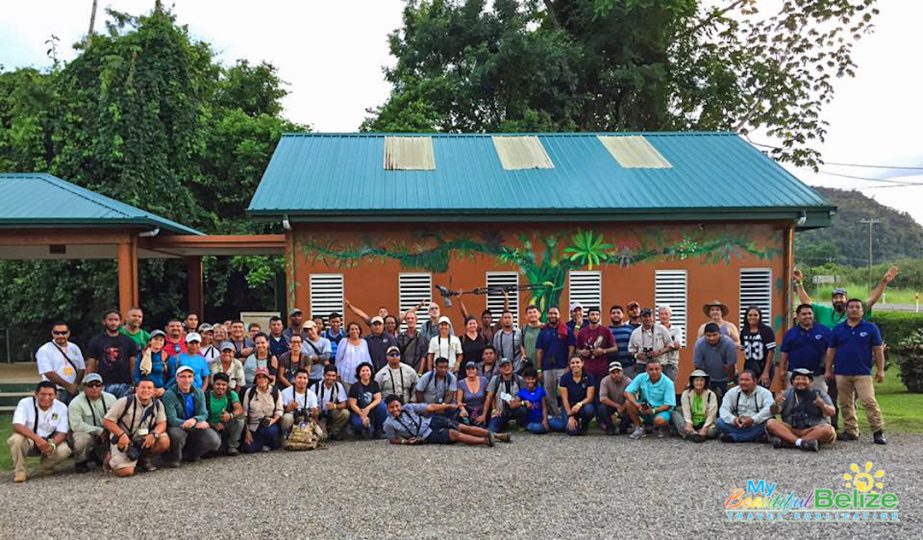 Can you believe this story gets even better? As if scenic landscapes, countless birds and amazing guides weren't enough, where will you stay during your birding adventure? This is the icing on the cake! Belize has a number of secluded jungle lodges that offer the best in accommodations and comfort with birding tours starting at your doorstep. You are surrounded by birdsong and images of colorful birds darting through dense tropical foliage. At some places having binoculars at your dinner table is a mainstay, as you enjoying outdoor dining while spotting birds. Many of these lodges offer birding packages for the more avid avian fan, or tours a la carte are always available. Over the years, a few of my favorite places to stay at not only for the accommodations but abundant wildlife include Hidden Valley Inn, Gaïa Riverlodge, Sleeping Giant Rainforest Lodge, Pook's Hill Lodge, and Lamanai Outpost. On the more rustic side, we love Howler Monkey Resort, where you can bird and monkey watch from your front porch overlooking the Belize River.
Although any time of year is a good one for birding in Belize, fall is the time for North American migrants. Starting in October through mid-November, the Belize Audubon Society organizes the annual Urban Bird Watch where throughout the country guides lead three-hour walks through populated areas. In October 2018 the Belize Audubon Society, the Belize Tourism Industry Association and the Belize Tourism Board organized the first annual Belize Birding Festival in Belmopan with great success!
Plans are already in place for the 2019 Birding Festival over the weekend of October 19th with the location to be announced. For raptor lovers, the Belize Raptor Research Institute (now the Belize Bird Conservancy) organizes an annual Hawk Watch fall migration count in Punta Gorda, southern Belize. The target species is the Hook-billed Kite, a potential indicator species of climate change. This annual count is conducted daily by local biologists assisted by the local community and international students. The data obtained helps in the conservation of raptors from the Neotropical and temperate zones by informing the scientific community and management agencies of changes in raptor populations. Literally, hundreds, even thousands of migrating raptors can be counted in one day!
With all that Belize has to offer, and with the increasing number of birders traveling from around the world to spot new birds, it is no wonder that enthusiasts are flocking to Belize. Web sources for more information include www.belizebirdingfestival.bz and www.belizebirdconservancy.org.