Resting on the ridges of the Maya Mountains in the Cayo District sleeps a giant. His facial profile and barrel chest are a portrait of his slumber, as he reigns over the vibrant green valleys below. As if cast under the spell of snoozing servitude, his domain and minions personify the tranquility of a dream, living in concert with the magical terrain.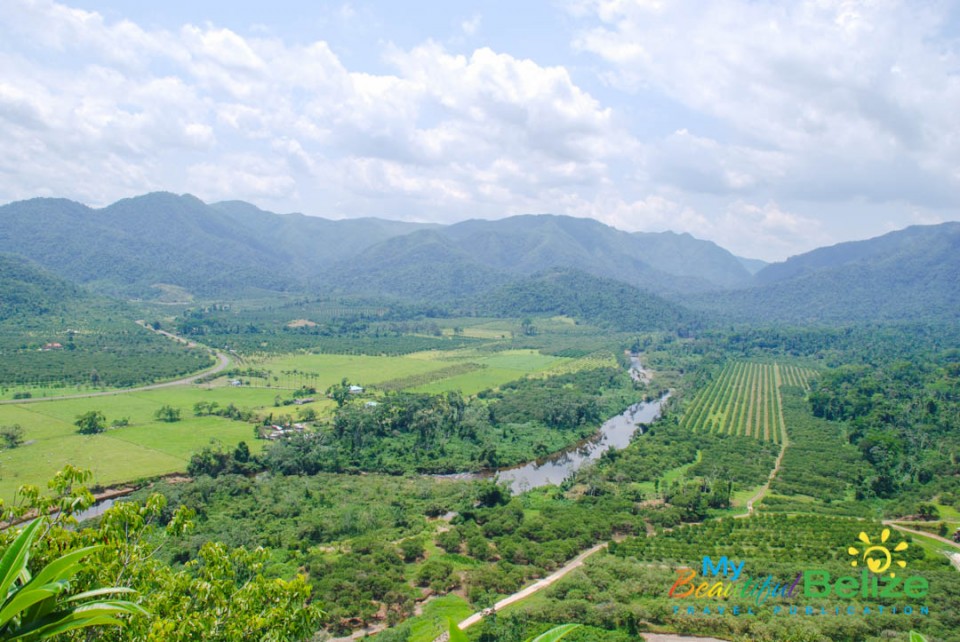 Within this Camelot rests the Sleeping Giant Rainforest Lodge. Nestled in an expanse of lush rainforest, the lodge appeals to travelers who want to be immersed in jungle surroundings while still enjoying the comforts of home. After hearing so much about this exceptional destination, we couldn't wait to experience this dreamy resort for ourselves.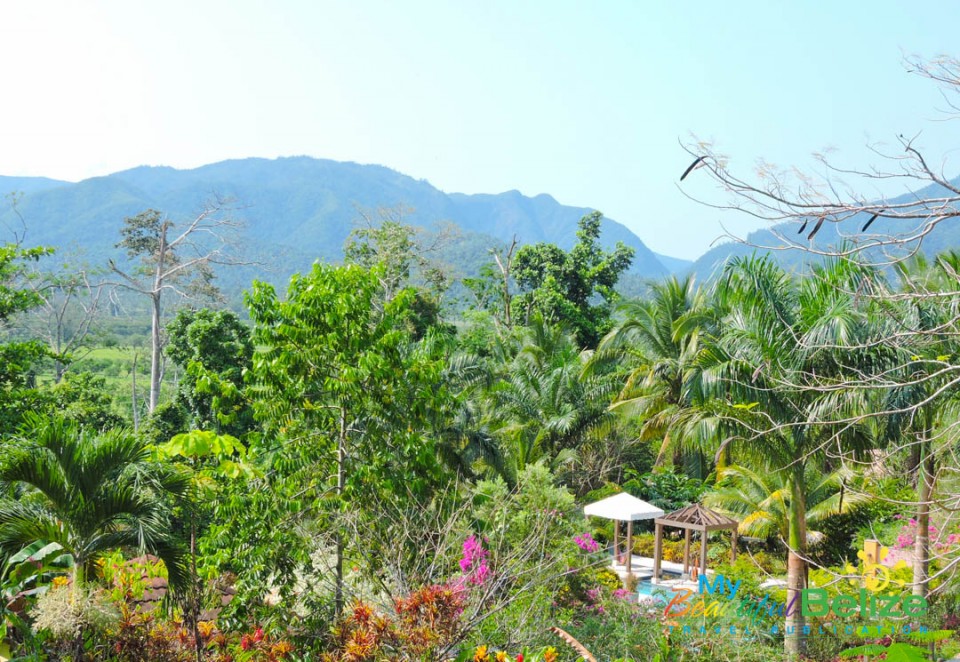 Located 30 minutes from Belmopan off the picturesque Hummingbird Highway, the drive is a slideshow of verdant mountains, quaint villages, pastures dotted with white Brahman cattle and countless orange groves. As if on cue, the moment we arrive at our weekend escape, we are greeted by the unmistakable growl of Howler monkeys from treetops high above. It's the quintessential soundtrack for a wild adventure, and you wonder what other exciting sounds (and creatures) from the jungle await us!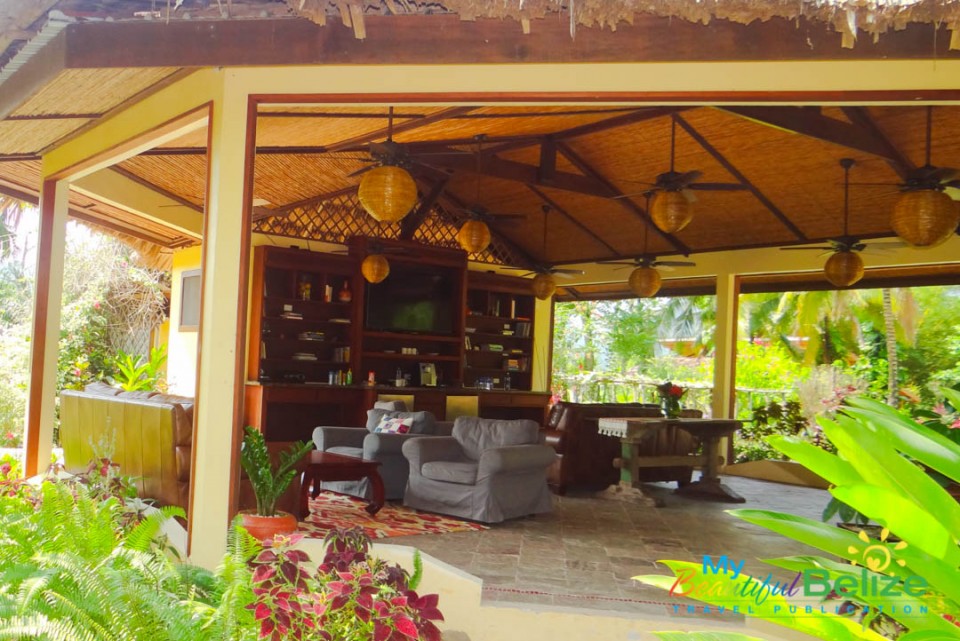 The lovely Amalia welcomes us to the open-air reception lounge, and after formalities, she leads us to their treetop restaurant where we are offered our choice of refreshing lemongrass iced tea or a cold Belikin beer.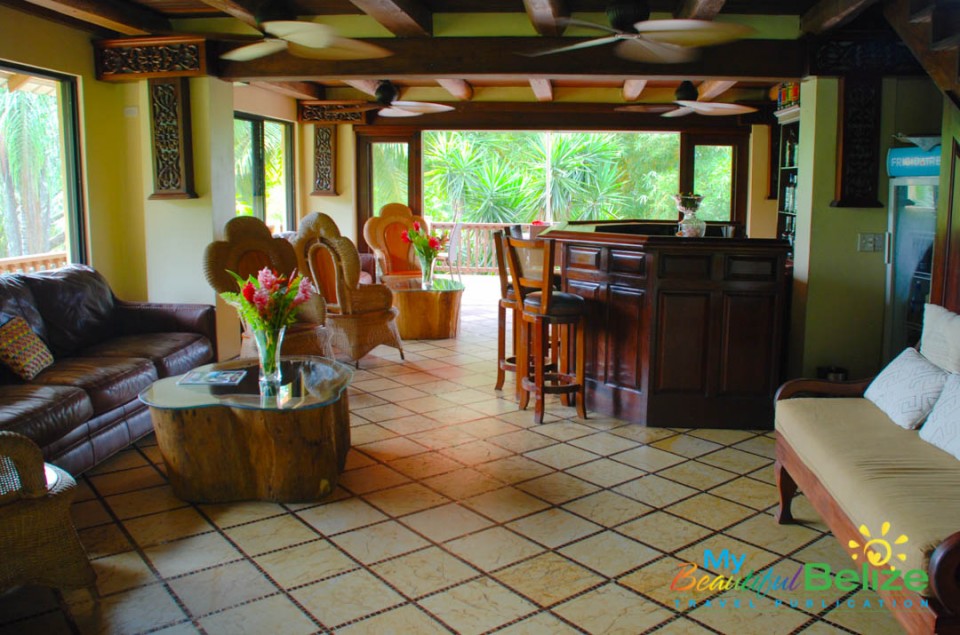 After working up a mighty thirst from a few hours behind the wheel, that beer tasted mighty fine I must say! The stunning views from the restaurant are complete with our giant in repose and vast jungle landscapes.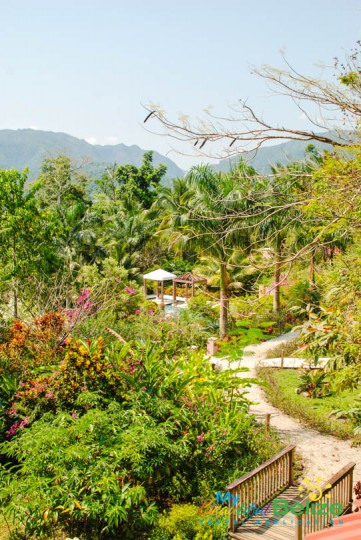 With a glimpse of the shimmering swimming pool below, and the mountain top gazebo that is pointed out to us from behind, we determine that both are high on our must-do list.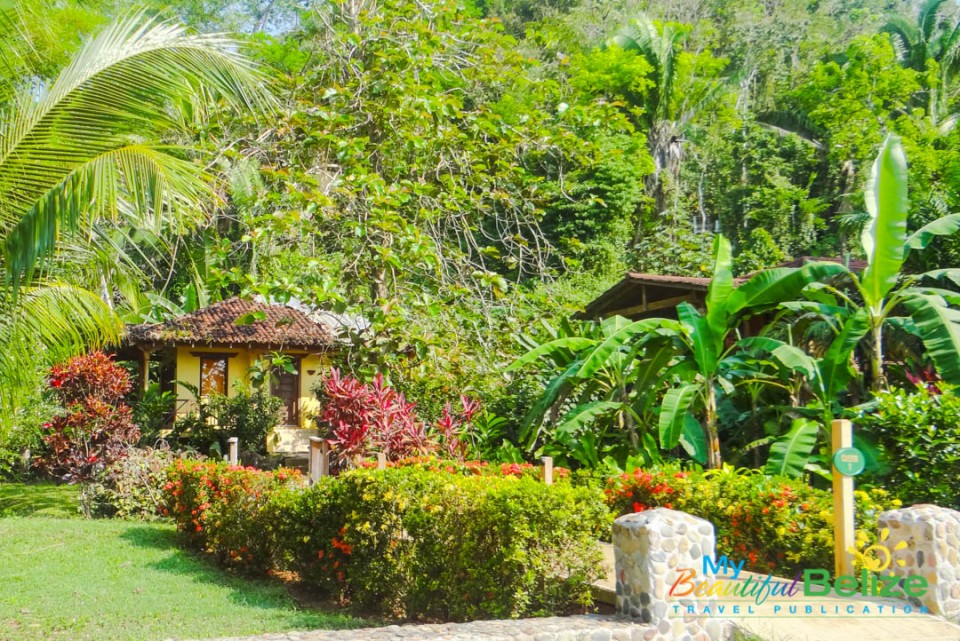 Sleeping Giant Rainforest Lodge has a variety of accommodations to choose from. Designed to meet your individual needs, their Garden Rooms and Spanish Casitas have outdoor living spaces and amazing bathrooms with outdoor tubs.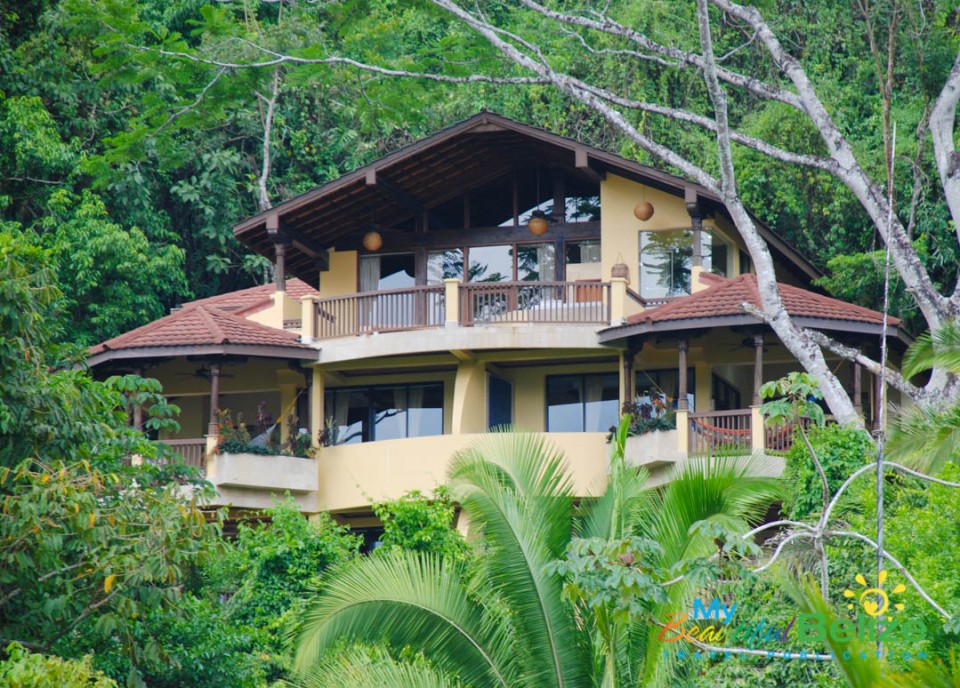 The Mountain View Suites have private plunge pools and/or outdoor jacuzzi, and the River House is perfect for families, with a kitchen, outdoor jacuzzi and large private balcony.
Our Garden Rooms are warm and inviting, with mahogany furnishings, high ceilings, AC, ceiling fans, king sized bed, comfy sitting area, a huge bathroom with an outdoor tub, a mini-fridge and the oh-so-important coffee maker!
Attached to our cottage is a lovely porch, complete with seating and a hammock alongside a cheerful stream. My first thought, maybe this sleeping giant is on to something? Looks like the ideal spot for a delicious nap!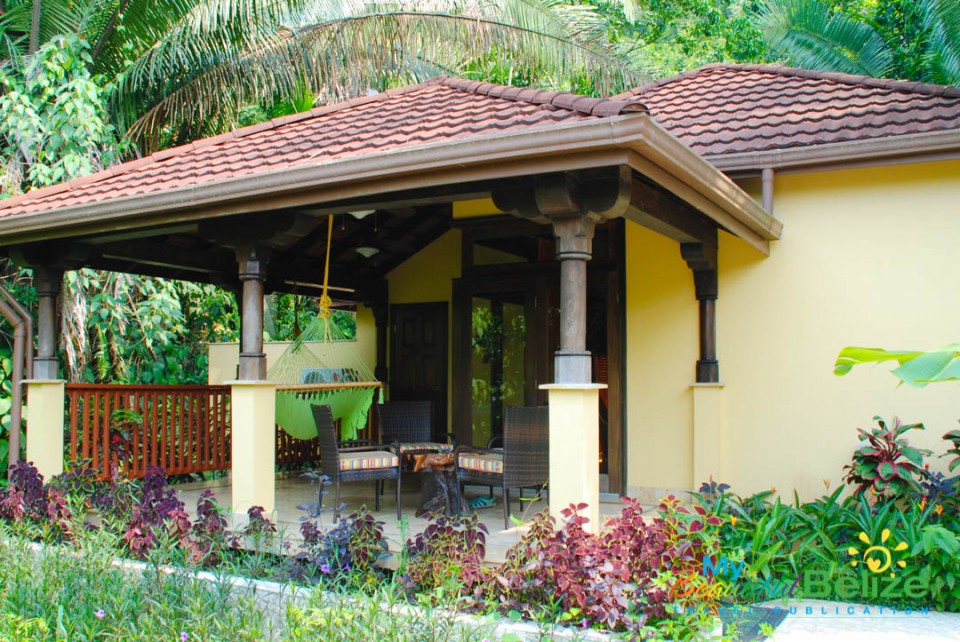 Here you can disconnect from the real world as little or as much as you want. Without TV and WiFi in the rooms, your focus is on the sounds of the babbling brooks that lace the property, the orchestra of busy bird songs and the gorgeous foliage that pops with every color imaginable.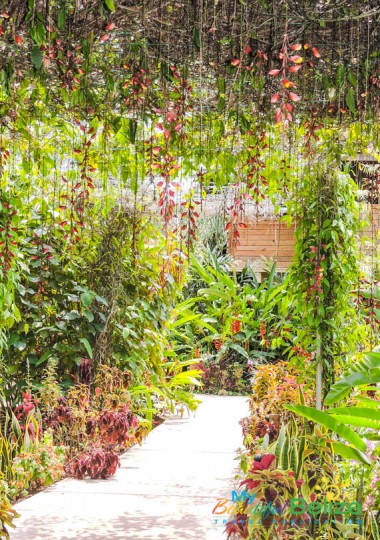 If you prefer to stay connected, WiFi is available at their treetop restaurant, the reception lounge and around their gorgeous pool with hot tub.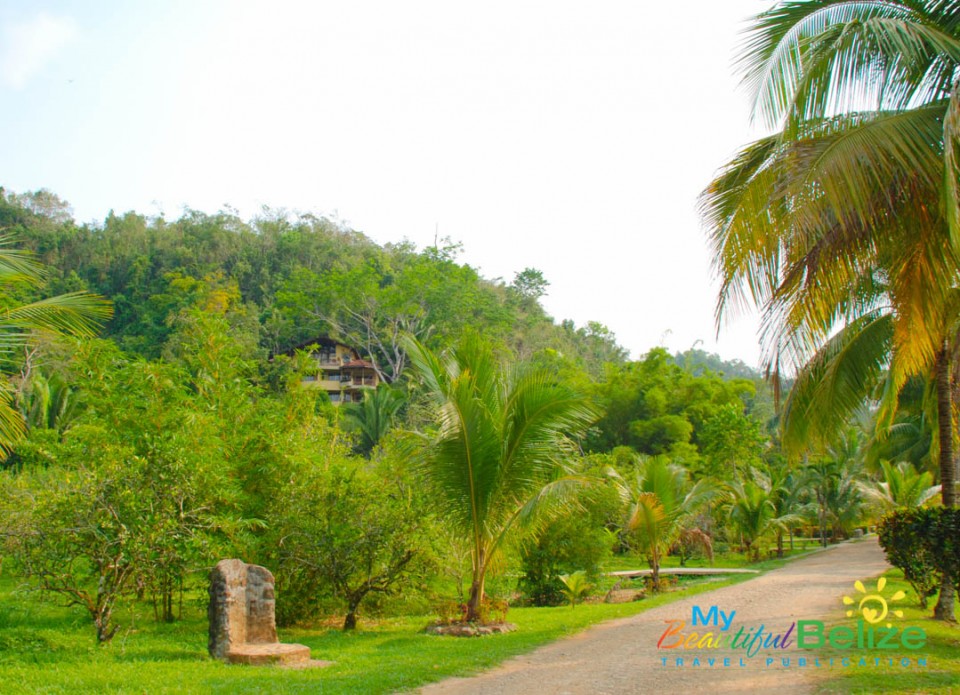 Although Sleeping Giant Rainforest Lodge offers a variety of adventures in the vicinity, from cave tubing, ziplining, Maya archeological sites, caving and birding to name a few. This is one property you may have a hard time parting with. One can easily spend half a day just exploring the many paths that ribbon through their beautifully landscaped acreage.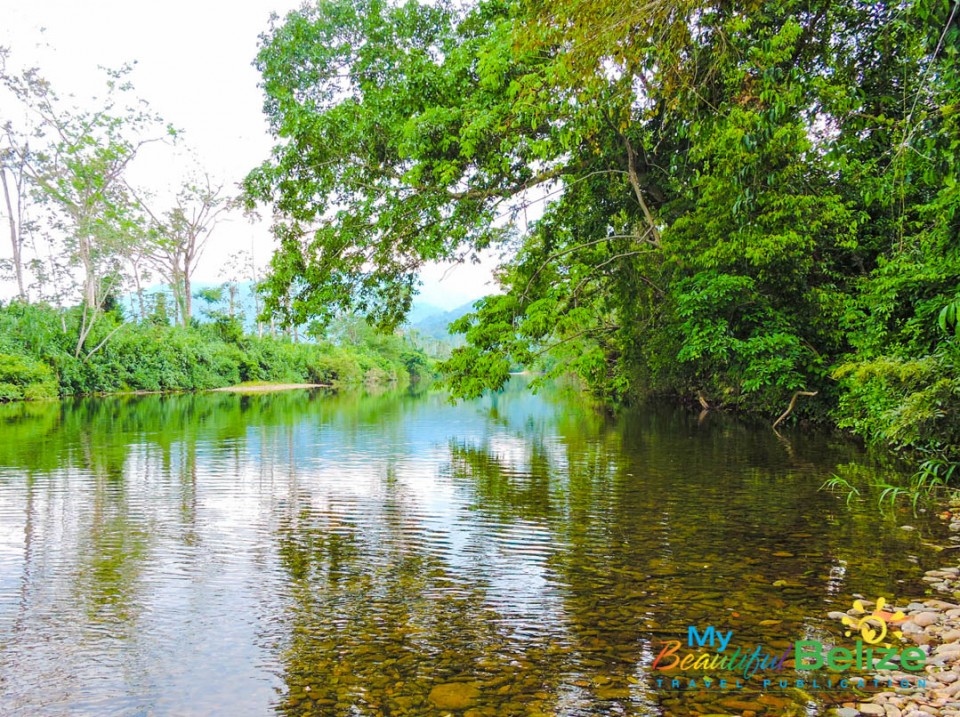 Just a three-minute walk to the Sibun River, there are kayaks and paddleboards to enjoy, or bicycles are available for exploring the jungle area too.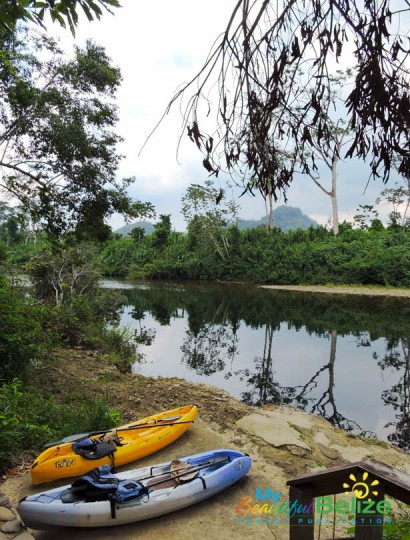 Feeling extra ambitious? How about a 20-minute hike to the mountain top gazebo for breathless views of the valley?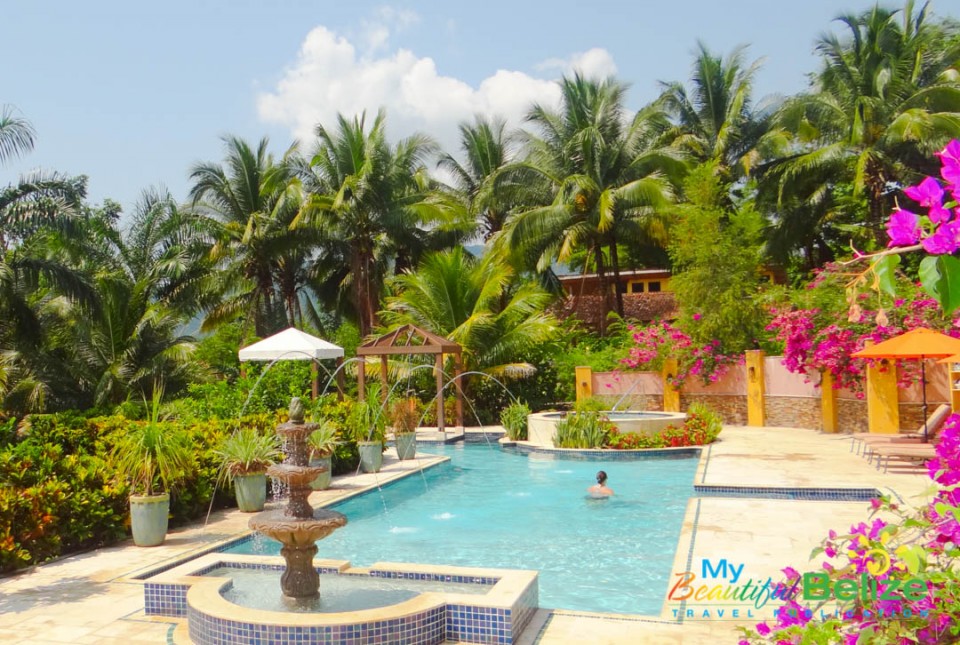 For those whose idea of adventure is serious time by the pool, the surrounding vistas are stunning as you languish with a tasty margarita delivered to you by their super friendly wait staff, or maybe some pampering is called for with a spa treatment?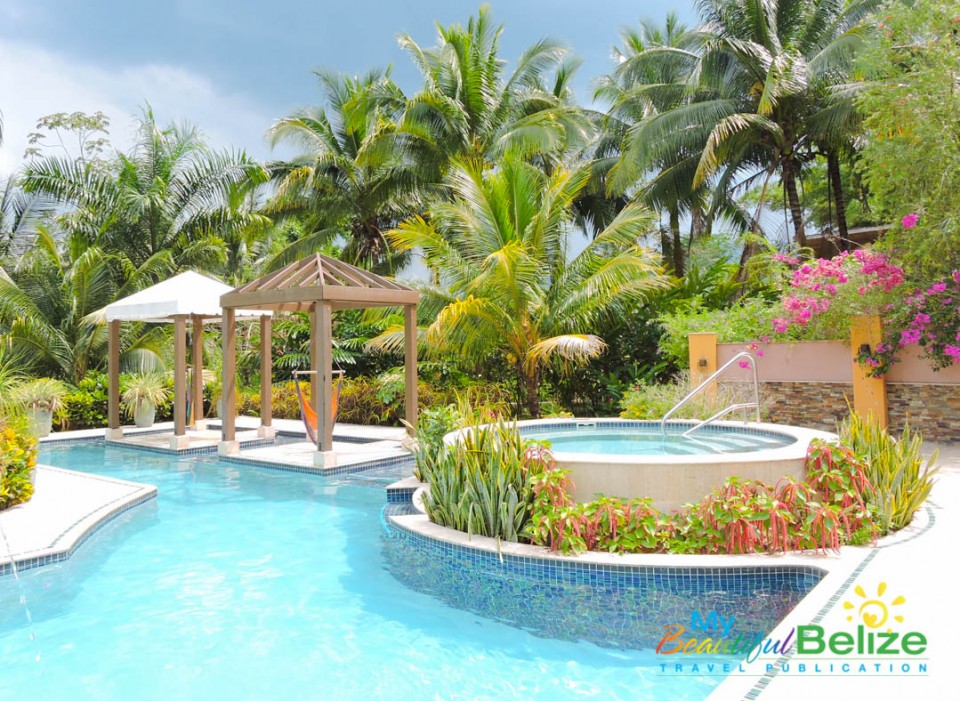 Sleeping Giant Rainforest Lodge not only welcomes guests from abroad, but invites Belizeans to enjoy their properties as well. As part of the ViVA BELiZE group, they are offering a special Belizean Promo for the months of August – October at $125US/$250BZ based on double occupancy at any of their destinations, which include Jaguar Reef Lodge & Spa, Almond Beach Resort & Spa and Villa Margarita in the Hopkins, Stann Creek District area, and Belize Treehouses at Ian Anderson's Caves Branch in the Cayo District.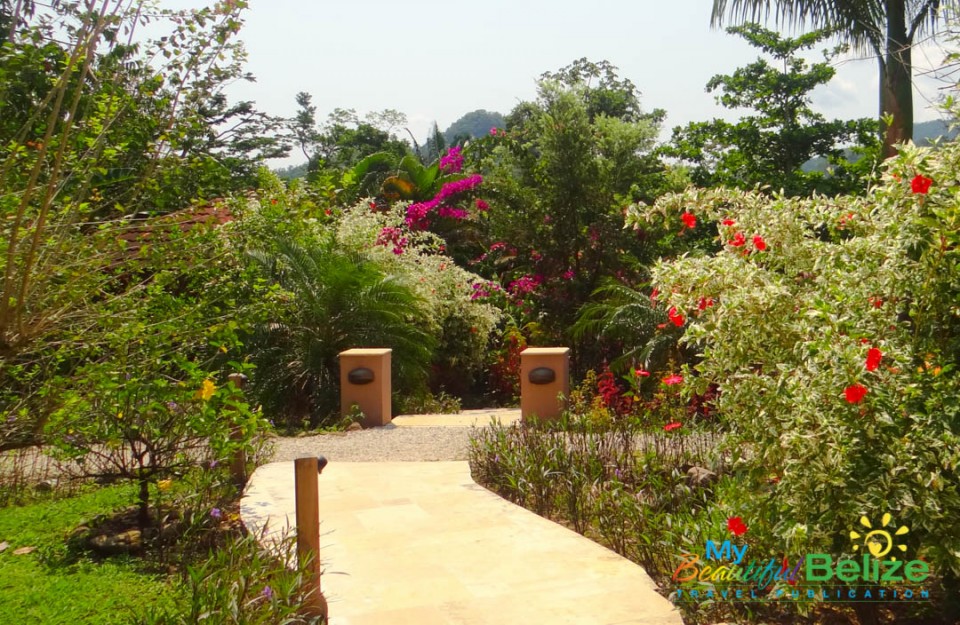 For those interested in exploring both the beaches and jungles of Belize, ViVA BELiZE offers great package deals when combining destinations. As guests, you are assured the continuity of standards this group holds high for each property. For more information about the Sleeping Giant Rainforest Lodge and ViVA BELiZE properties please visit their website at www.vivabelize.com.