What is your idea of the perfect vacation? For some, lounging on the beach sipping a tropical cocktail with a good book is a dream come true. For others, it's the bustle of a busy city rich with culture, museums and culinary encounters. And then, there are adventure travelers who love the idea of hiking and biking new landscapes, spotting exotic birds, animals, and flora, and swimming in cool waters at the base of a roaring waterfall after hiking under the canopy of a rainforest.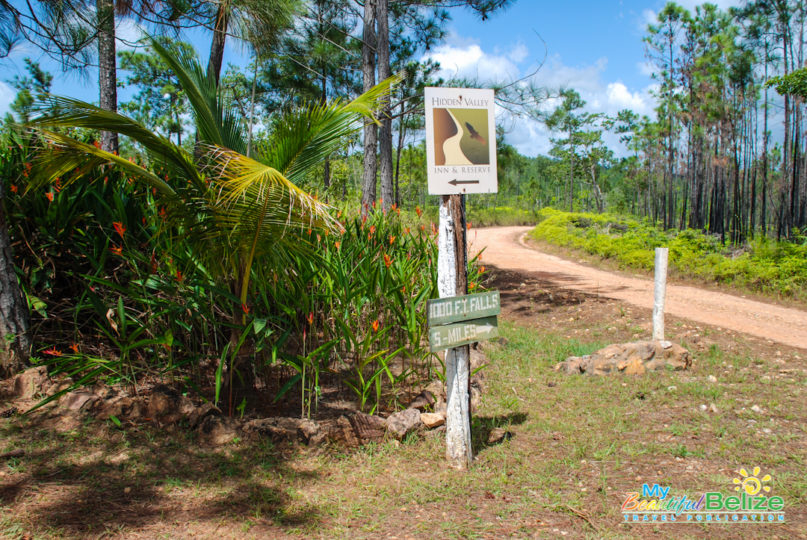 If you are an adventure traveler your outdoor escapades may be rugged, but there's no reason why your amenities must be. If you long for the best in creature comforts after a day full of exploration, the Hidden Valley Inn located in the Mountain Pine Ridge area of Cayo, Belize couldn't be more perfect. Not only do they offer lavish amenities such as pool, hot tub, spa and gourmet dining, but you have exclusive access to their private nature reserve set on 7,200 acres of wilderness in the Maya Mountains. With miles of hiking trails to explore (many leading to waterfalls, breathtaking vistas and even yoga platforms) and a host of other cultural experiences, here you have the best of both worlds; outdoor recreation complemented with well-appointed accommodations, delicious meals and the ultimate in relaxation.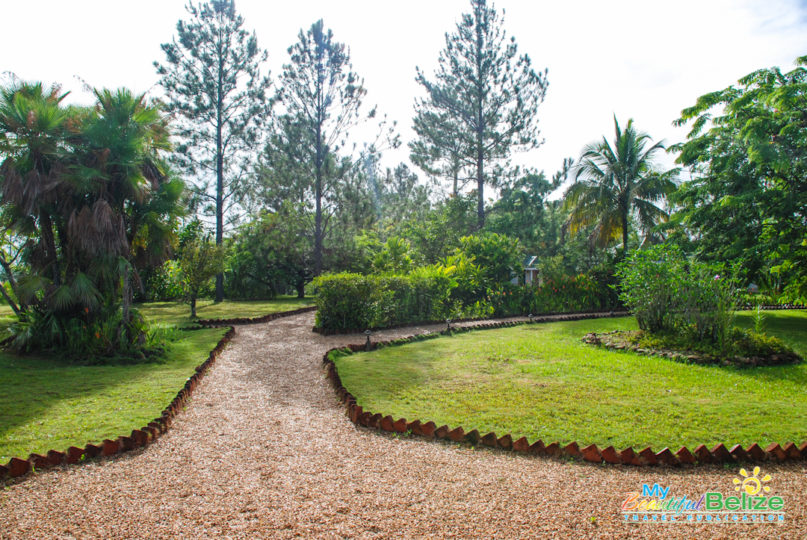 The lush grounds at Hidden Valley Inn include the main lodge, complete with charming fireside seating areas, cozy dining room, and casual bar. Twelve charming cottages lace the nearby property along pebble walkways. With cute front porches and comfy seating inside, each cottage accommodates either king-size or two single beds, and who doesn't love a bedside fireplace for those cool mountain evenings? Here you lounge in unplugged comfort, no television and Wi-Fi access is limited to the lodge area.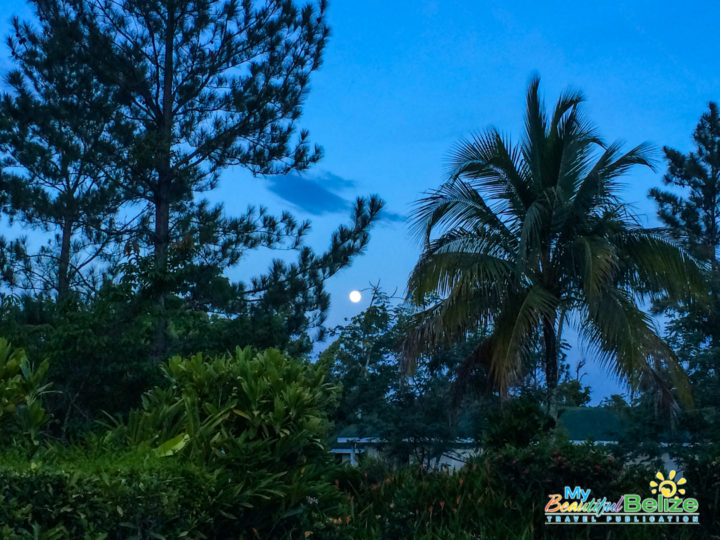 In the mood for some pampering after a vigorous hike? Maybe a soak in their poolside hot tub will do the trick? Or better yet, let the talented Leoni sooth your weary muscles with a massage made in heaven at their onsite spa. Surrounded by cool, candlelight ambiance, tranquil music and a variety of treatments to choose from, Leoni will lull your tired body into blissful relaxation and have you ready to take on the next outdoor challenge in no time.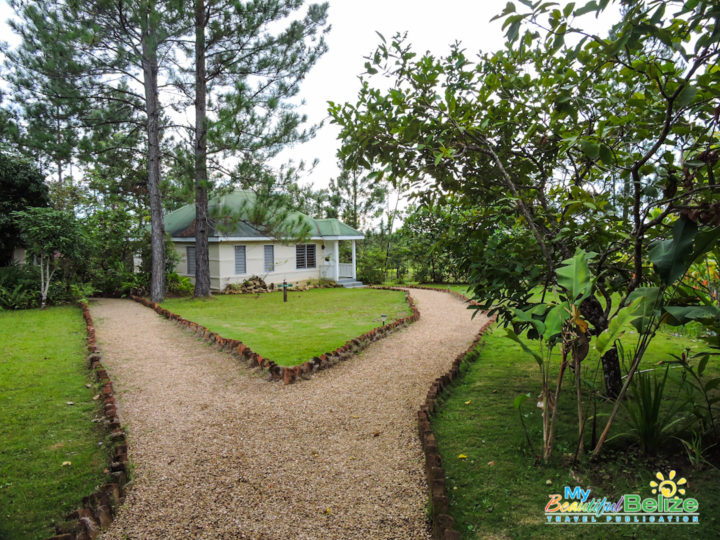 No matter what your level of activity is, good eats are essential when on vacation! In the mornings guests can enjoy a continental breakfast with fresh juices and homegrown coffee, or order from the breakfast menu for local and classic breakfast favorites. Chef Armando Cocom is a master at preparing the perfect meal to slay a hard-earned hunger, and for lunch, their menu includes yummy grilled sandwiches, burgers, fresh salads, quesadillas and more. If you're off on an adventure during the lunch hour the kitchen is happy to send you with a packed lunch as well. They are also happy to accommodate those with special dietary needs.
Of course, the end of a perfect day is a perfect meal and relaxing in the lodge with a cocktail before dinner is a great way to unwind and mingle with other guests. Each evening Chef Cocom prepares a four-course menu based on the freshest, seasonal foods. With soup, appetizer, choice of three entrees and two desserts, each night is a new treat to gourmet cuisine with a Belizean flair.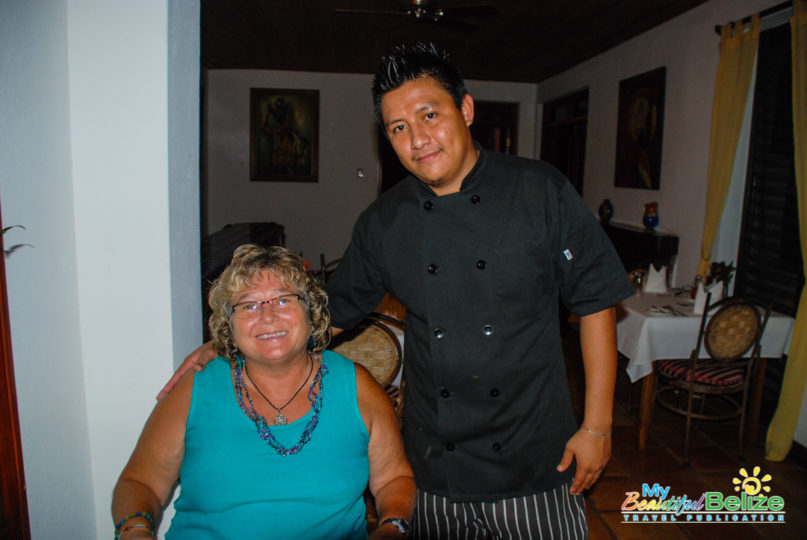 As guests at Hidden Valley Inn one evening we dine on Garifuna Cere Soup, Empanadas Mestizo style, and choose our entries from Blackened Grouper filet, Ox-tail in a tomato base with garlic mashed potatoes and veggies, and Two-bean Vegetable Enchiladas. For dessert, we indulge in Rum Flan and shared a Fresh Fruit Platter. The food was beautifully presented and thoughtfully prepared with fresh flavors and local spice. We devoured every bite!
The enchanting Hidden Valley Inn offers a host of services, including guided birding and hiking, mountain biking, yoga retreats, special occasions, weddings, and more. You can drive there from Belize City (we recommend renting a car from the nice people at Crystal Auto) and if you have the time (roughly three hours) the route is well worth it as you travel through a host of quaint villages and scenic landscapes along the way. Hidden Valley Inn is happy to help arrange your transport as well, with another option is taking a flight into nearby Maya Flats.
The beauty of staying and playing at the Hidden Valley Inn is you can explore as little or as much as you like. Their super friendly staff can help you decide where your path may lead each day based on your personal abilities and interests. This ideal vacation destination is replete with adventure and divine accommodations. For more information about Hidden Valley Inn please visit their website at www.hiddenvalleyinn.com.