"If you miss the turn/sign and arrive at the Community Baboon Sanctuary museum you have gone too far," read the directions on how to get to The Howler Monkey Resort in Bermudian Landing, and sure enough (and despite their ample sign) in our excitement we did just that!

The Resort is just yards from the main road but it's certainly tucked away. As we turn around and travel down the short lane to our accommodation destination the expansive grounds of our tropical abode unfold before us. Framed by the jungle, the lush property gently slants towards the Belize River and fades into the thick border of vegetation.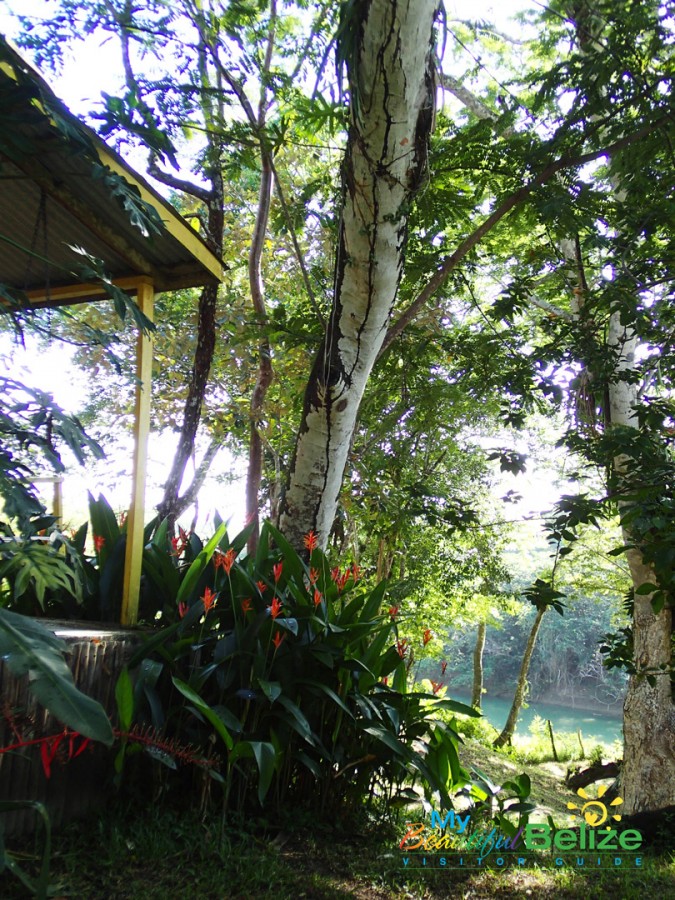 We are warmly greeted by owner Melissa Turton and her son Jusef, and our excitement mounts as we follow them on a path through the open, landscaped property to our cabaña. There are a handful of these quaint cottages, all intermittently situated along the sloping bank of the wide, slow river below us.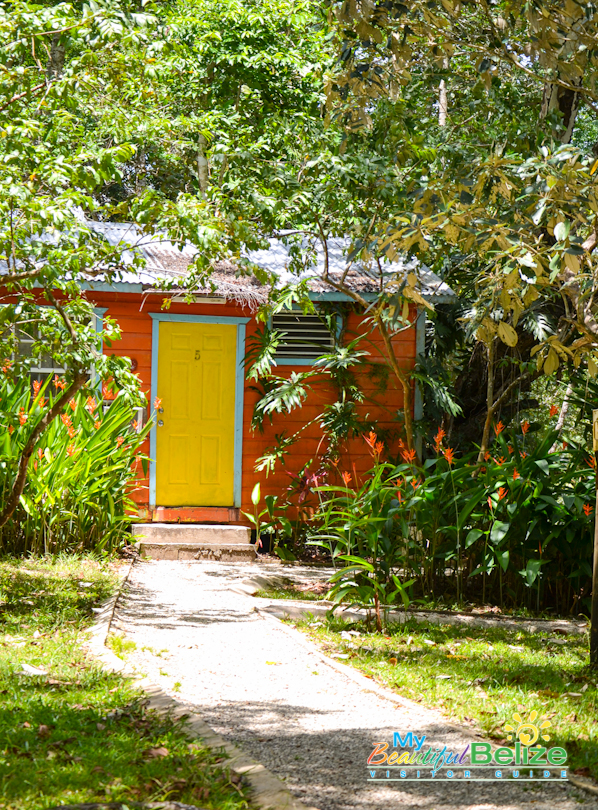 Our cabin is simply adorable! Colorful, clean and comfortable, we can't wait to check out the back porch that overlooks the river, tall trees and lush foliage. Perfectly equipped with a hammock and a hanging swing bench, I'm already thinking I may just settle in and never leave…just give me a cooler full of cold ones and my binoculars and I'm set!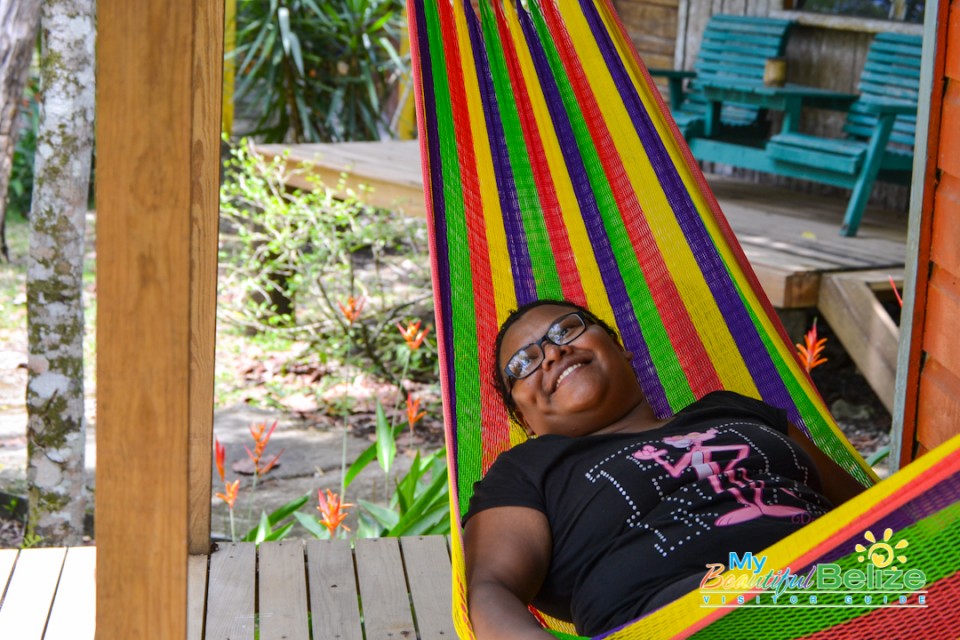 Of course Mary is the first to nab the hammock, but the swing bench suits me better anyways! Not only is it easier to get out of, but it provides ample surface to rest my cool beverage while gluing my eyes to my binoculars, not that I need them to see the troop of monkeys just yards from us in the trees.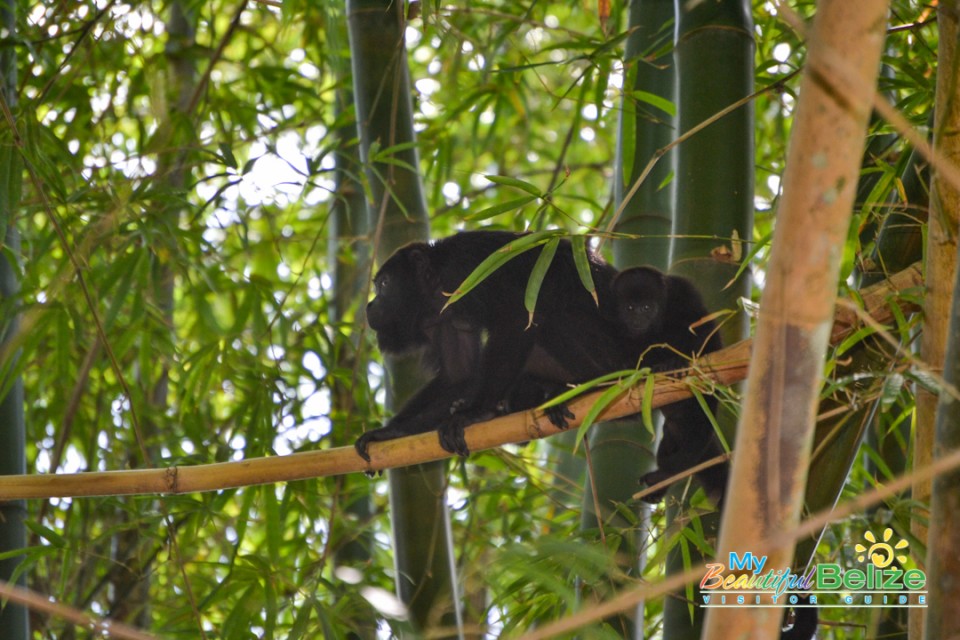 Fewer resorts are better named, and as if on cue the Howler monkeys appear in the nearby treetops as soon as we step onto our porch. We are especially excited to see several mamas with their babies, some who scamper nearby, while younger ones ride on mommy's back…so darn cute! I could spend hours watching them and searching for the abundant birds that are easier heard than spotted.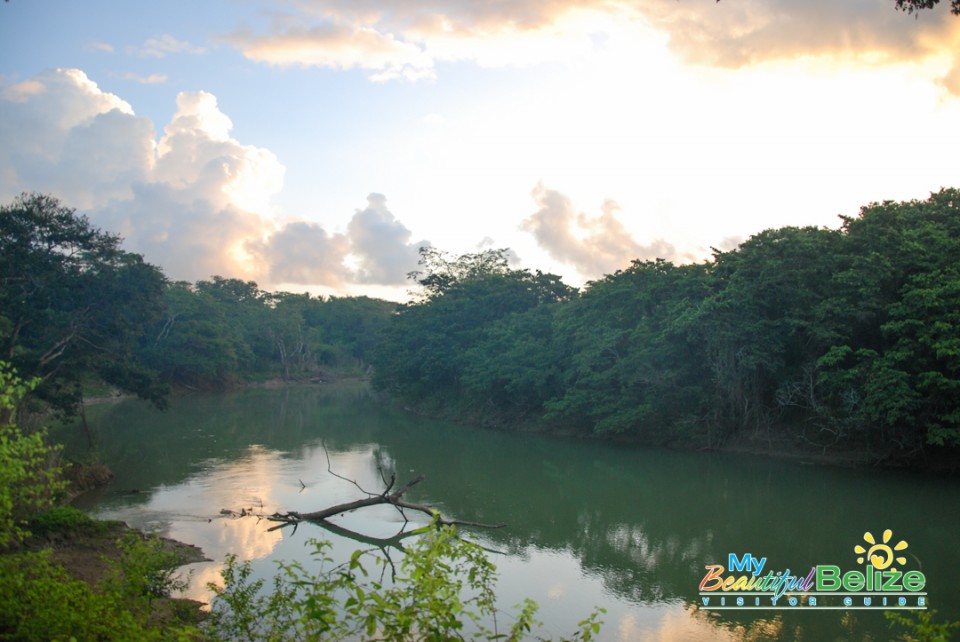 The Howler Monkey Resort is the ideal place to simply relax. Their refreshing river-water pool is the perfect oasis during the heat of the day or the ideal cool-down plunge after exploring their nearby jungle trail.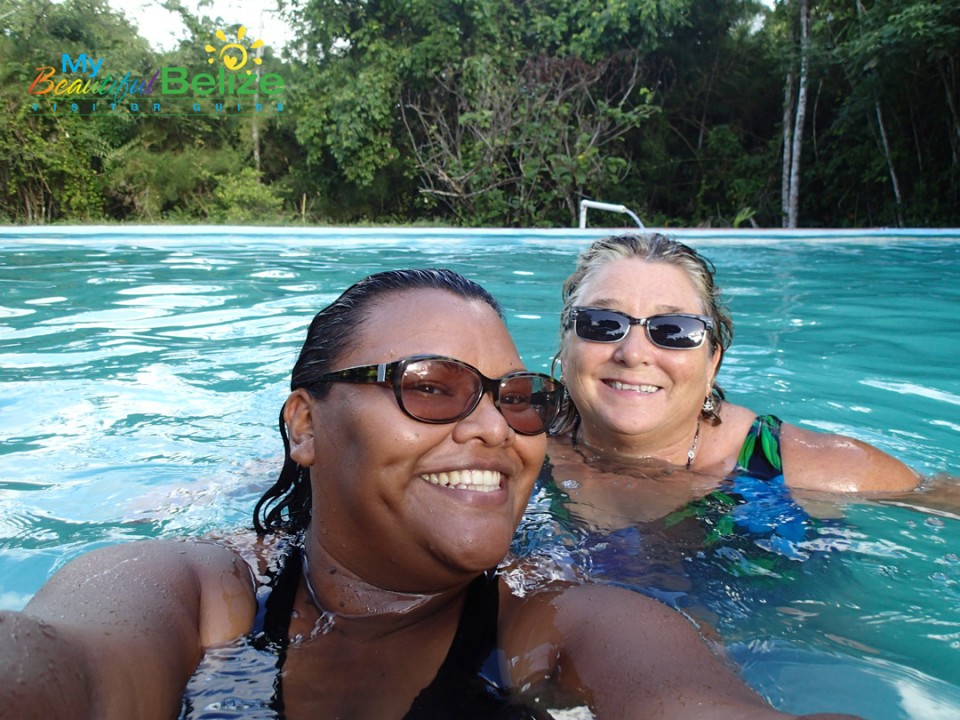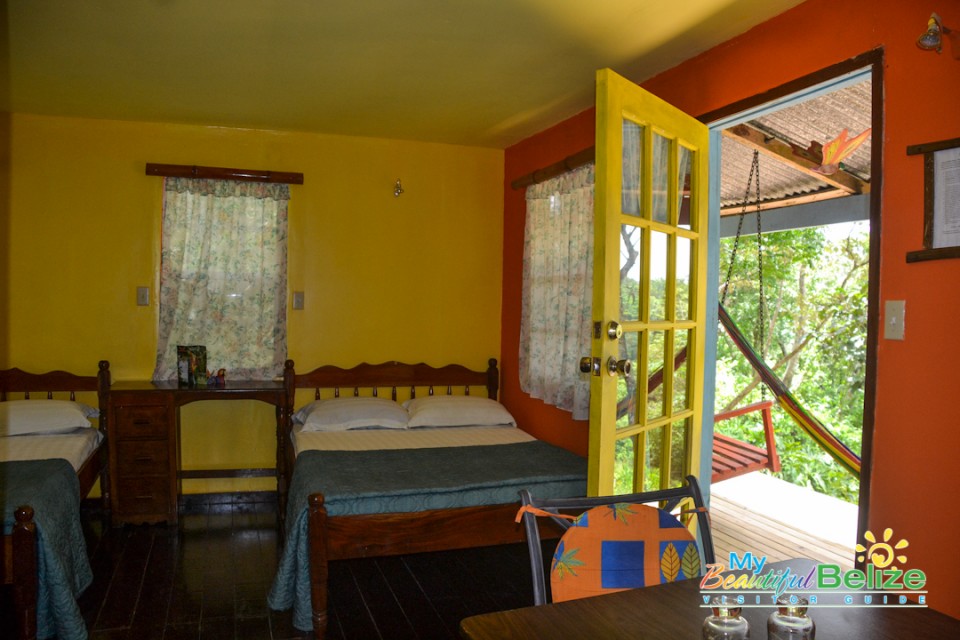 Of course food is an essential ingredient to a perfect stay, and with delicious home cooked dinner and breakfast included with the room, your vacation getaway is complete. And, if you prefer to explore rather than wear-out the hammock, the location is ideal for exploring the area. With neighboring communities with fun names like Double Head Cabbage, Scotland Half-Moon and Flowers Bank, how can you resist checking it out?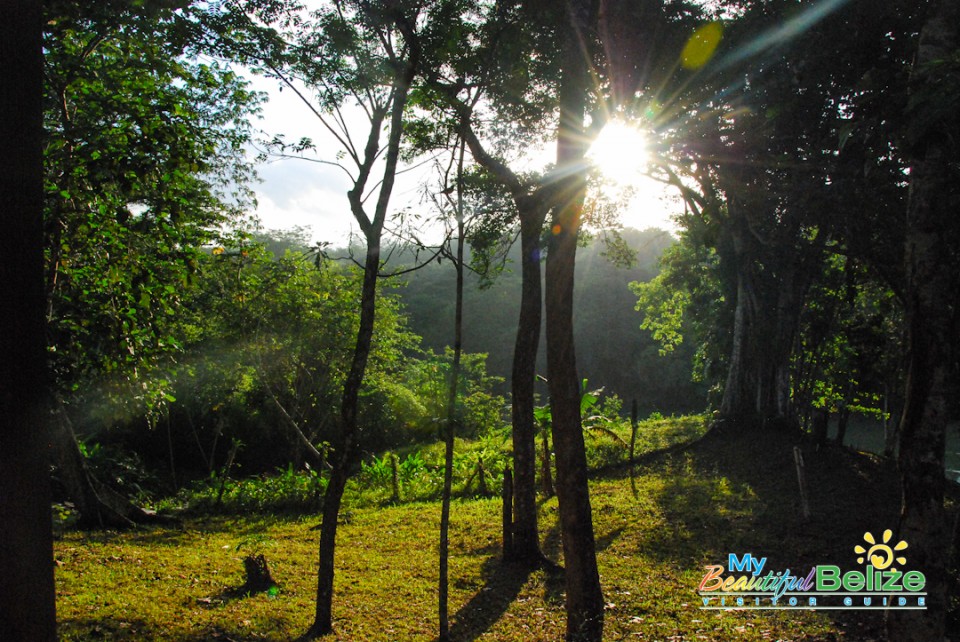 To book your stay at Howler Monkey Resort, email [email protected] / [email protected] or call 501-607-1571. You can visit their website at www.howlermonkeyresort.bz and of course, follow them on Facebook! Get ready for a howling good time!