In many areas of the world, The Audubon Society is synonymous with birds, birding and habitat conservation. The Belize Audubon Society (BAS), celebrating it's 50th anniversary this year, takes their responsibilities to even a higher level, with the huge task of co-managing seven of Belize's most biologically and topographically diverse protected areas. These areas, which see more than 52,000 visitors a year, include the Blue Hole National Monument, Half Moon Caye National Monument, St. Herman's Blue Hole National Park, Cockscomb Basin Wildlife Sanctuary, Crooked Tree Wildlife Sanctuary, Guanacaste National Park and Victoria Peak National Monument.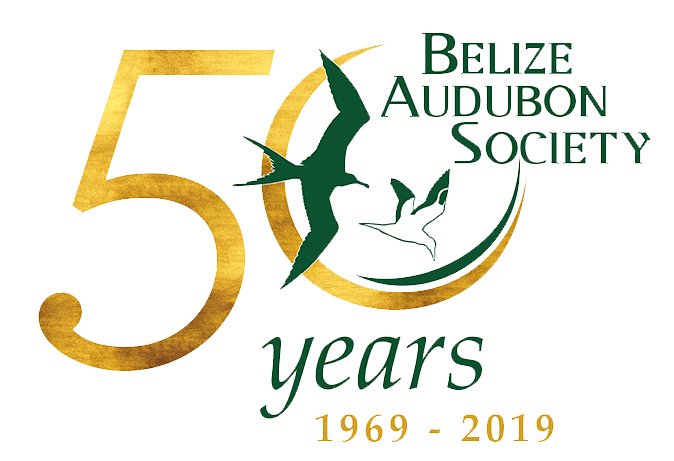 Founded in 1969 as a foreign chapter of the Florida Audubon Society, BAS became an independent organization in 1973. Now the longest standing and most respected conservation non-governmental organization in the country, they serve as leaders and development partners who inspire people to live in harmony with and benefit from the environment. This dynamic group tirelessly advocates for the environmental protection of Belize's priceless natural resources while assuring that the general public learns about and fosters an appreciation for its value and sustainable use. As a membership-based organization, they work closely with strategic partners and stakeholders for the benefit of people and the environment. They are funded by entrance fees, grant support, membership dues, contributions, interest income, and other fund generating activities. Once solely manned by volunteers, they now boast a staff of more than 40 dedicated professionals.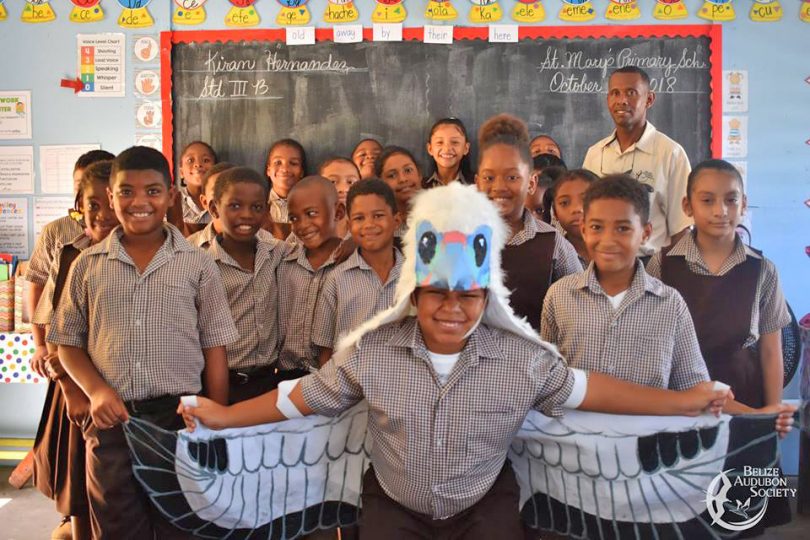 Convinced that education is at the heart of environmentally responsible development, each year BAS conducts countless programs within schools, communities, and visitor centers across the country. These include nature schools, summer programs, teacher workshops, awareness campaigns, environment camps, school and community presentations, publications, and special events to nurture growing minds. It is also their goal to involve local communities in the management of protected areas, and they facilitate the training of residents who live within buffer communities. They also organize an annual summit hike to Victoria Peak.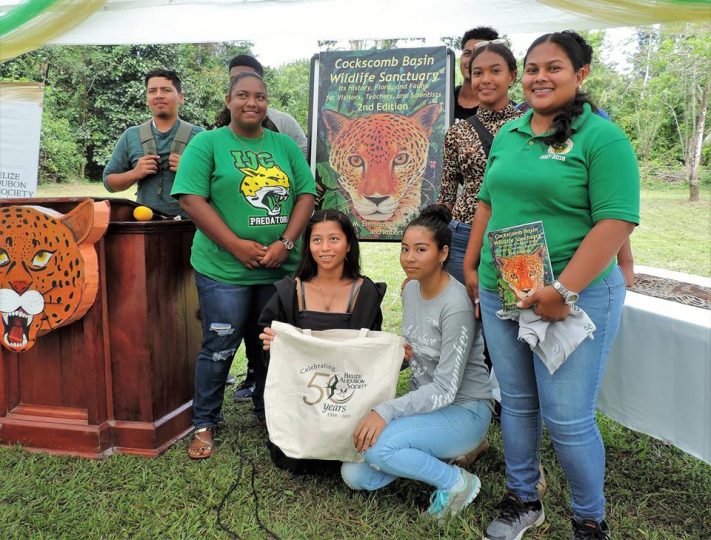 Belize Audubon Society's commitment doesn't end at community education as they are keenly involved in several long-term research projects within the protected areas as well. At Cockscomb Basin Wildlife Sanctuary, they engage in the monitoring of jaguars and pumas and their prey, along with the study of insect communities and butterflies within the reserve. At Crooked Tree Wildlife Sanctuary, there have been extensive studies on the behavioral ecology of the Ruby-throated hummingbird and banding migrant birds in the area. BAS has also been instrumental in participating in key monitoring activities within the Lighthouse Reef Atoll, particularly including the two marine protected areas they co-manage at Half Moon Caye and Blue Hole Natural Monuments. Ongoing research and monitoring within this area include Nassau grouper spawning and aggregation, seagrass health assessment, queen conch density survey, spiny lobster density survey, coral bleaching assessment, white-phase Red-footed Booby Bird count, and sea turtle nesting activity on Half Moon Caye and Sandbore Caye.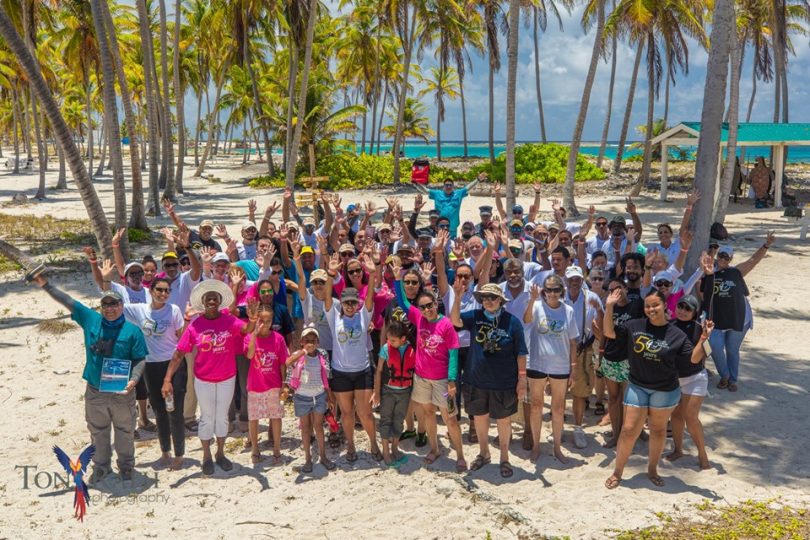 The community engagement of birding is also high on their priority list. Each February the Belize Audubon Society's staff and members participates in the annual four-day Great Backyard Bird Count where bird watchers of all ages count birds to create a real-time snapshot of bird populations. Participants can count birds for as little as 15 minutes (or as long as they wish) on one or more days of the event and report their sightings online at www.birdcount.org. In 2009 BAS started the Urban Bird watch activity designed to introduce bird conservation and the importance of wintering grounds. Each October, novice birders team up with expert birders and count birds within their urban area. The data collected is uploaded on eBird, and volunteer groups gather throughout the month in Orange Walk Town, Belize City, Dangriga Town, Punta Gorda Town, San Pedro Town, and Corozal Town. Another big birding event is the Christmas Bird Count which Belize Audubon Society first participated in in 1972. They now coordinate this birding event each year, known as the longest running citizen science survey in the world. The first Christmas Day Bird Count was initiated by ornithologist Frank M. Chapman in 1900 and data collected provides critical information on population trends of birds. In 2018, BAS along with the Belize Tourism Association and the Belize Tourism Board organized the first annual Belize Birding Festival with great success with plans well underway for the second one over the weekend of October 19, 2019.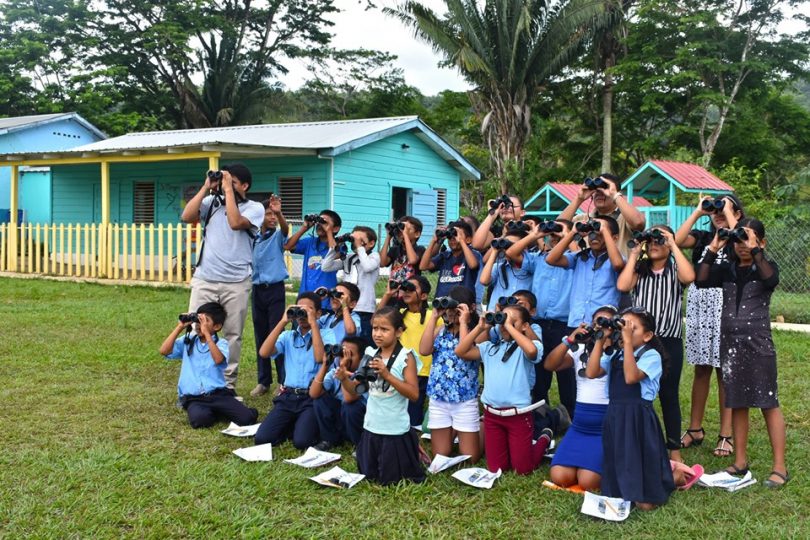 Over the last 50 years, the country of Belize can be thankful for the unfaltering commitment the Belize Audubon Society has to protect and conserve wild habitats and community livelihoods. To learn more about BAS, please visit their website at http://www.belizeaudubon.org.