Growing up in a fisherman's family and living most of my life on an island, it's surprising how much I don't like fish – crustaceans and even mollusks are more my go-to in a seafood meal. While I'm not a fan of fish, I still do eat it, but on when served in the following ways; crisply fried whole fish, sushi (I love sushi) and, finally, in fisherman's BBQ!
'What is fisherman's BBQ?' one may ask. It's a medley of yummy seafood, basically whatever is caught during a day out at sea, grilled to perfection along with the Belizean holy trinity of vegetables – tomatoes, green peppers, and onion. From the seasonings used to the cooking time, there is a skill in making a tasty platter of fisherman's BBQ. This skill that has been mastered by generations of local men and women with the desire to feed family, friends, and guests only the best. Once you have a freshly prepared fisherman's BBQ, you'll know why we Belizeans think of it as 'home.' It is a reminder of how blessed we are to live surrounded by a bountiful sea.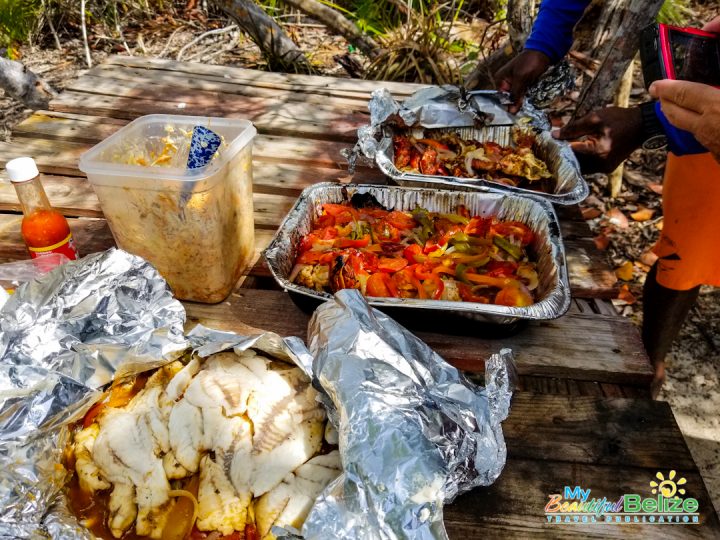 Ingredients:
Four julienned tomatoes
Three julienned onions
Four julienned green peppers
Two sticks of butter
¼ cup mayonnaise
Two packets of shrimp consommé
Salt and pepper to taste
An assortment of seafood such as:
Fish fillets
Lobster tails (seasonal)
Crabs
Conch (seasonal)
Aluminum sheet pan
Aluminum foil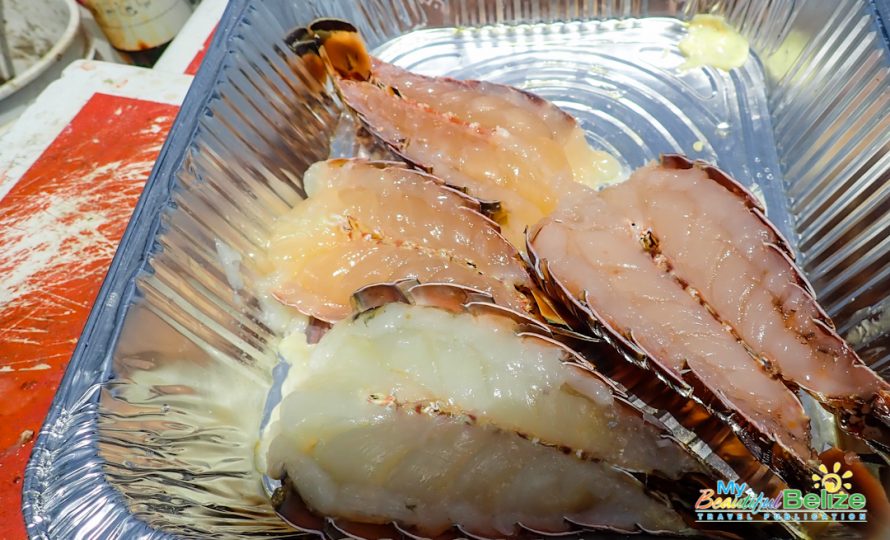 Process
In an aluminum sheet pan combine seafood along with vegetables. Season with salt, pepper and shrimp consommé. Spread butter and mayonnaise on top.
Cover with aluminum foil and place atop fired-up grill. Cook for around 20 to 25 minutes, or until lobster tails turn red or until fish becomes opaque and flakes.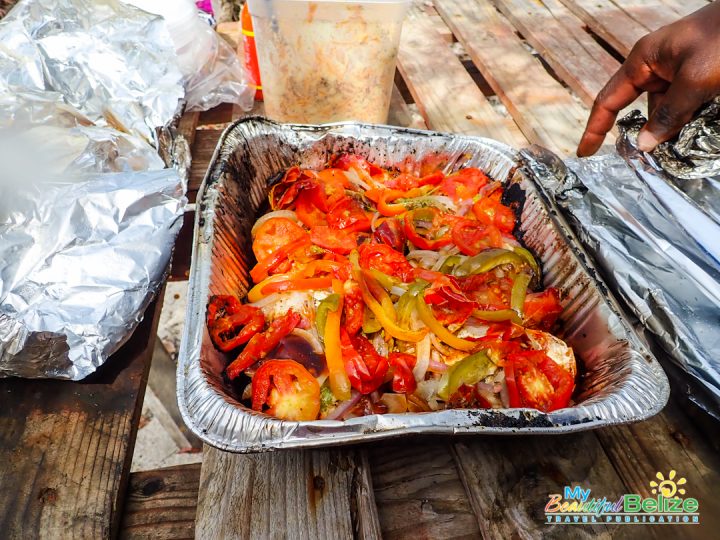 **No grill? Don't fret! This recipe of fisherman's BBQ can also be cooked in the oven. Bake in a preheated oven at 350°F following the same guidelines as above.**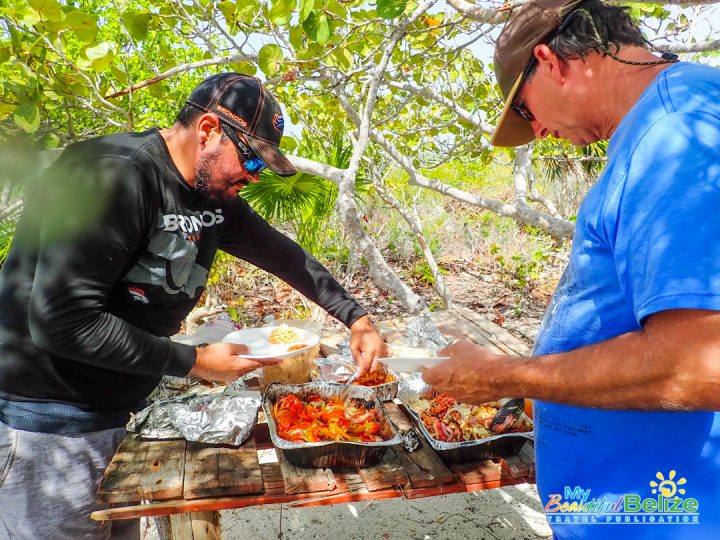 Serve while still hot. Perfect sides include baked potatoes, a garden salad or Belizean rice and beans and tortillas of course! Enjoy!