Belize is blessed with an abundance of national parks, natural reserves and wildlife sanctuaries. Most of them are off the beaten path, but there are a few that are easy to access from the road, which is great when you don't have a lot of time to explore or just need a quick nature fix. Guanacaste National Park has to be the easiest one to reach, and it's amazing how immersed you feel within this jungle paradise when you are so close to civilization!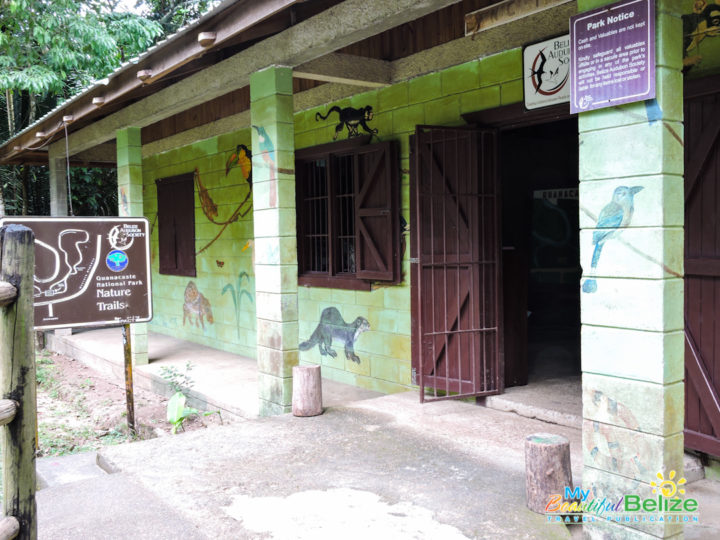 The dense habitat is known as a secondary broadleaf forest, which benefits many birds and wildlife, including the shy and secretive "tiger cat" or jaguarundi and black howler monkeys. This popular getaway is located just two miles from the capital city of Belmopan in the Cayo District at the intersection of the Hummingbird and Western Highways. You don't even need wheels to get there as buses stop right outside the park!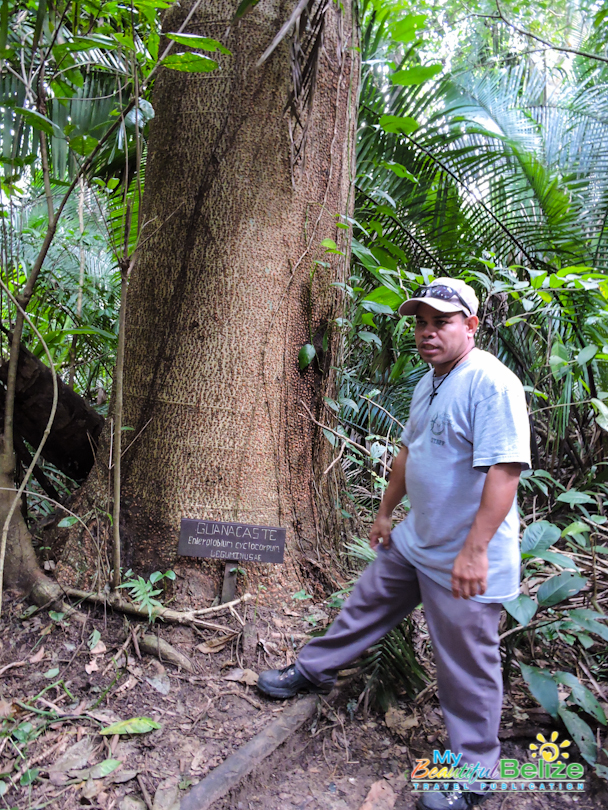 Named after a very large and unusually old Guanacaste tree, spared by woodcutters because of its split trunk, there are several large Guanacaste trees within the park. Known for being one of the largest tree species in Central America, Guanacaste trees have wide-reaching branches that support a variety of orchids, bromeliads, ferns, cacti, lianas, and vines. The Guanacaste tree is highly prized for its resistance to insects and decay, and is a choice timber for making dugout canoes or dories.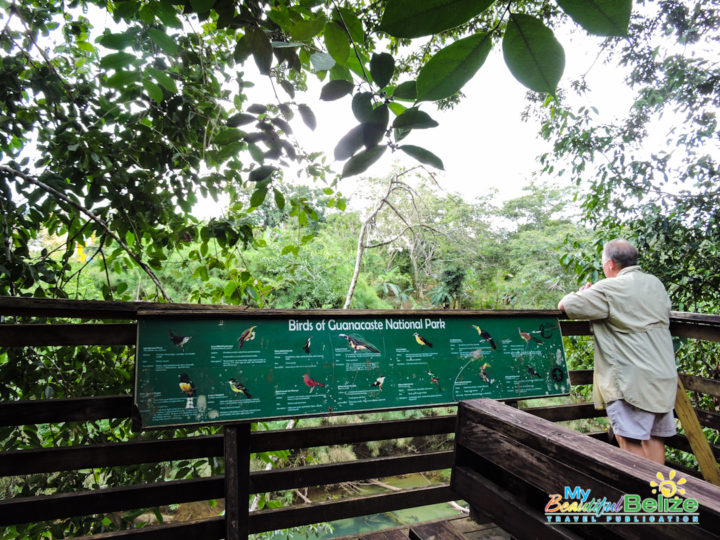 The park's small size of 50 acres allows visitors to enjoy wildlife and tropical vegetation and is the perfect getaway for an afternoon commune with nature. Laced with two miles of maintained trails that won't challenge your level of fitness too much, you can either perch yourself at the bird watching deck overlooking the Roaring Creek, enjoy the scenic swimming area where the Belize River and Roaring Creek meet or meander along the Living Cycle trail and learn about plants and their traditional uses through informative signage along the way. Besides Guanacaste trees, the park is also home to majestic Rain trees teaming with life, Mamey, Sapote, Brazilian Fire tree, and Mahogany, which is Belize's national tree.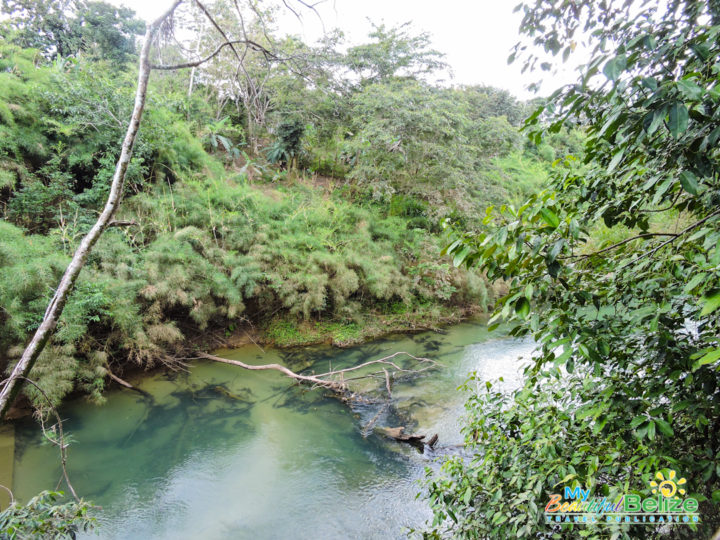 There is also a wide range of animals that you may be lucky enough to spot when exploring the park. Keep an eye out for white-tailed deer, jaguarundi, kinkajou, nine-banded armadillo, among countless others. This park is also a favorite for birdwatching, and over one hundred different bird species have been recorded here, including the Lesson's motmot and black-faced ant thrush. Other birds seen at Guanacaste Park include the smoky-brown woodpecker, black-headed trogon, red-lored amazon, the magnolia warbler, belted kingfisher, and the bright-rumped attila.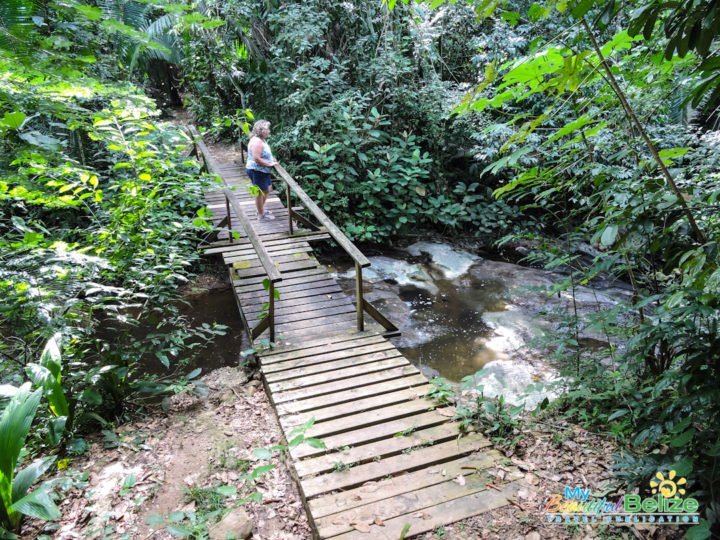 Managed by the Belize Audubon Society, the area was established as a Crown Reserve in 1973 and was declared a national park in 1990. On-site there is a Visitor Center that provides educational information about fungus-farming leaf-cutter ants and the mini-ecosystem inside a bromeliad among other topics, and there's a groomed lawn area that hosts a nice thatched picnic area as well. Guanacaste National Park is also a popular area for spectators to enjoy the annual La Ruta Maya Belize River Challenge, where they cheer on the competing participants along the river banks as they race by in canoes and traditional dories.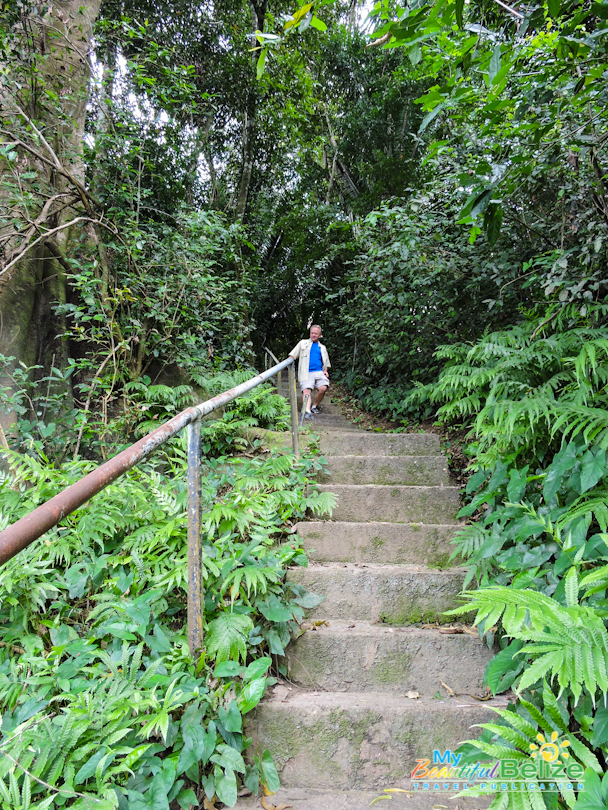 The park is open from 8am until 4:30pm with an admission fee of $1 BZD for citizens and $5 BZD for tourists. It is recommended that visitors wear long-sleeved shirts, sturdy shoes, and pants to avoid contact with poisonous plants and insects. For more information about Guanacaste National Park please visit www.belizeaudubon.org.