Almost everywhere you explore in Belize has you immersed within a tropical paradise bursting with colorful flora and fauna. When visiting the Green Hills Butterfly Ranch in the Cayo District, you get a magical dose of these fabulous features showcasing gorgeous butterflies, jungle foliage and vibrant hummingbirds!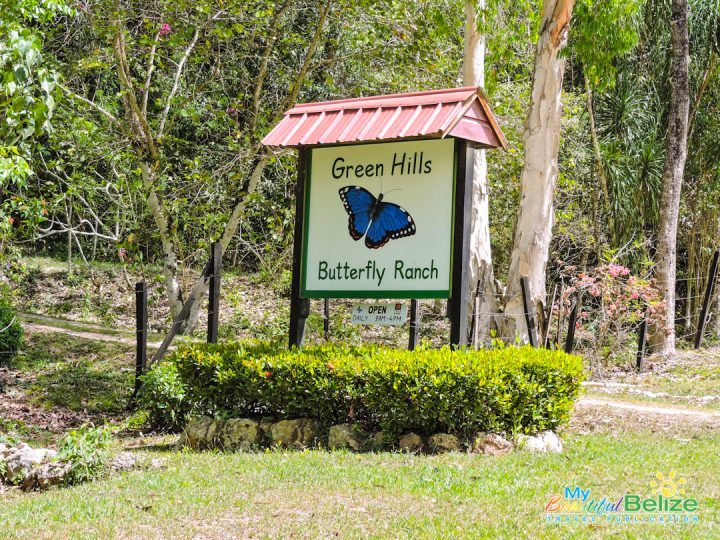 Their butterfly pavilion is teeming with approximately thirty species of butterflies in all colors and shapes. From the iridescent Blue Morpho, which is one of the largest butterflies in the world, to the aptly named Malachite in glorious green and black, the air space within the enclosure is aflutter with a kaleidoscope of color. Adding to the enchanted ambiance are the tropical plants that each species depends on for survival, be it food or where they must lay their eggs. Dense with thriving vegetation that vines above and below, along with as many different types of plants as there are butterflies, those who admire the diversity of lush botanicals are in for an extra treat. What can be more beautiful than pretty butterflies floating amidst pretty plants?
Onsite guides, who speak English, Spanish, Dutch, Yucatec Maya, and Creole, give you an up-close and personal tour of the pavilion. There they explain a display of hanging cocoons where butterflies will soon emerge, and as you explore the area, they identify the many flying butterflies and plants, explaining how interdependent they are on each other. It could be easy to stay and explore for hours, as everywhere you look, there's an amazing butterfly or plant to admire.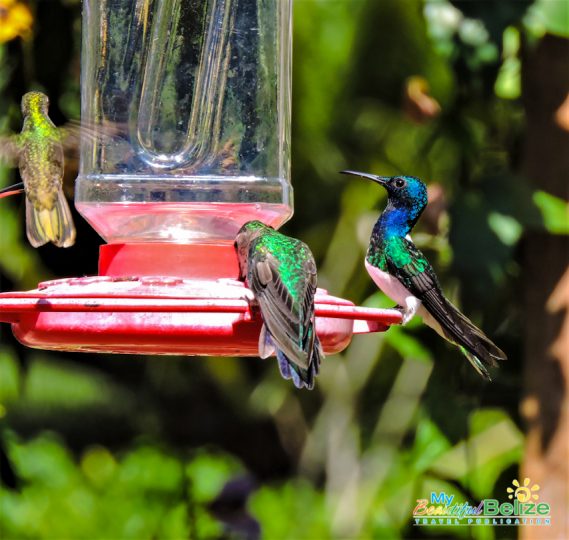 From the enclosed pavilion, we move outside to a covered patio where they have created a hummingbird viewing area complete with seating and bird identification books. Using nectar feeders and natural foliage to attract these super-fast dynamos, several types of colorful hummingbirds compete for the food and thoroughly entertain the guests. Photo opportunities are endless, and once again the area begs you to stay and enjoy these darting darlings!
Last, but not least on the tour is the room where leaves laden with butterfly eggs that they have collected from the pavilion gestate in separate enclosures until they hatch into baby caterpillars, grow and ultimately form cocoons. Some of the eggs are even exported out of the country to other butterfly centers around the globe, while some of the cocoons end up back in the pavilion where the cycle repeats itself. It's a fun and fascinating process to learn about and so interesting!
Green Hills is situated at mile 8 on Mountain Pine Ridge (Chiquibul) road, Cayo District and is open daily, 9am to 4pm. For more information, please visit their website at www.greenhillsbelize.com
he iridescent blue morpho butterfly.