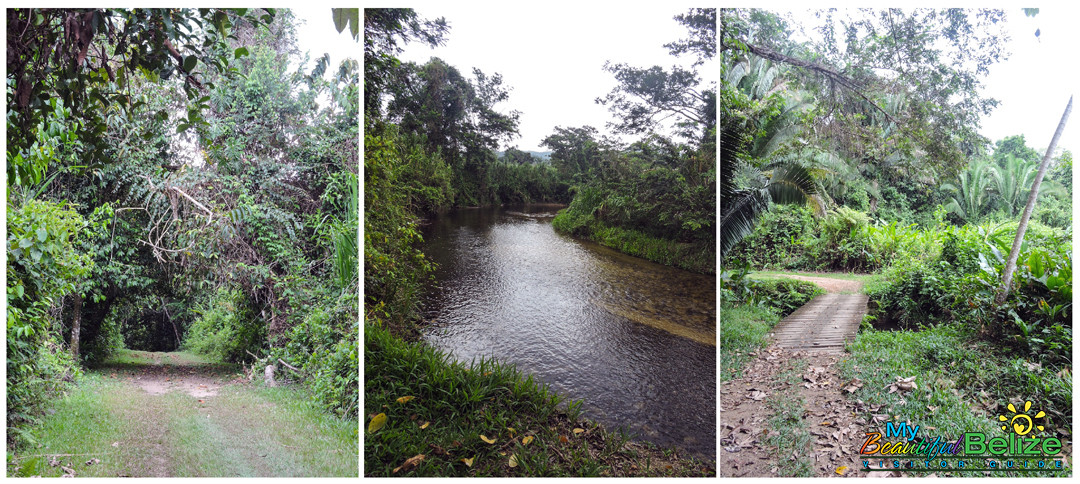 Have you ever wondered how Alice felt when she fell down the rabbit hole in the "Alice in Wonderland" fairytale? In the story, Alice is enchanted by the unknown, and such is the mesmerizing spell the jungle of the Cockscomb Basin Wildlife Sanctuary and Jaguar Reserve in the Stann Creek District casts upon those who venture into her canopied burrow. Enveloped by dense forest alive with bird song and the buzz of busy bugs, your imagination is sure to run as wild as your surroundings. Chances are you won't spot the elusive jaguar while exploring the wilderness, but it's not hard to imagine one softly padding through the jungle, nothing but a shimmer of dappled color within the dense undergrowth of the forest. 'Perhaps a wild cat has steady eyes on me right now,' my mind races…or maybe I will surprise one right around the next corner, my heart skipping a beat at the thought!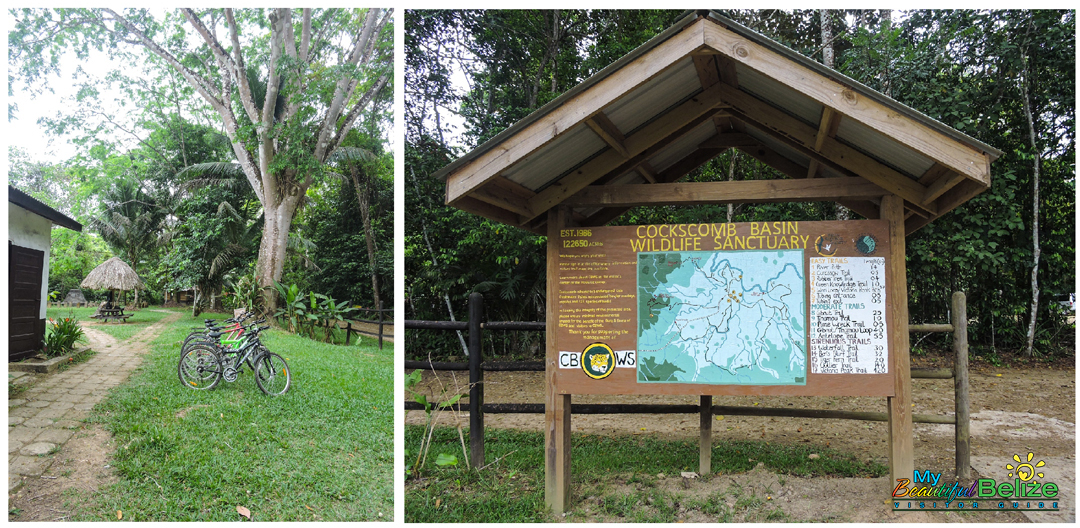 Exploring Cockscomb Basin Wildlife Sanctuary can be as easy, or as challenging as you want.
You don't have to be a seasoned survivalist to venture into this magical sanctuary, and options for exploring are endless, offering hiking and biking trails for all abilities and levels. Upon arriving at the main entrance of the Cockscomb Basin Wildlife Sanctuary there is an inviting welcome area complete with a picnic area, open grounds, visitor center, a small museum and even bikes to rent. With detailed signage informing you of your hiking and biking options, you can easily determine what route is best for you.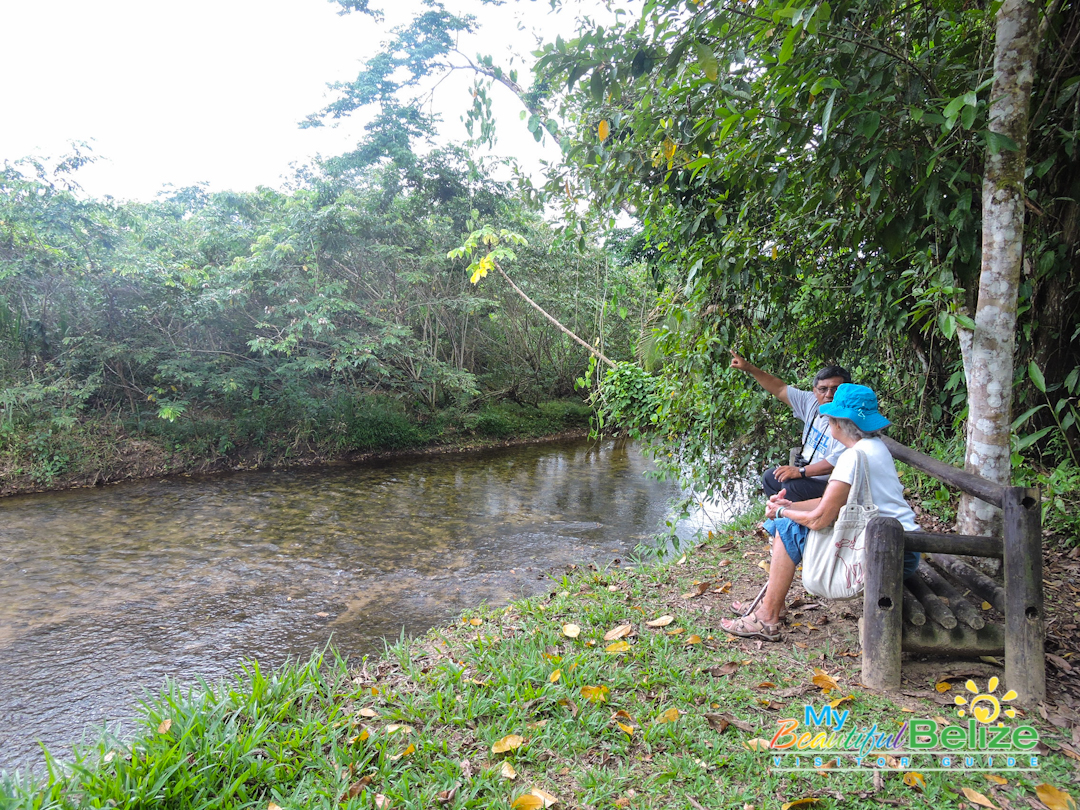 Our guide, Ernesto Saqui has a vast knowledge of Cockscomb Basin Wildlife Sanctuary.
On our afternoon adventure, we are simply equipped for a leisurely stroll through the jungle, nothing too strenuous or challenging, gosh forbid! We are fortunate to have Ernesto Saqui with us as our guide, who graciously offered to escort us during our stay at Nu'uk Cheil Cottages in nearby Maya Center, which he owns with his wife Aurora. Little did we know that our soft spoken guide was an avid conservationist and former director of the jaguar reserve for 15 years, what luck! We were with a true expert who knew the area like the back of his hand!

Along our walk on the River Overlook Trail, Ernesto pointed out areas where jaguars had scratched spots in the dirt, marking their territory. And what's that? A mushroom the size of a large dinner plate! From getting a close-up view of nesting Boat-billed Herons with adorable fuzzy babies, to trees that produce the Lucky Nuts we find washed up miles away on the beach, there was something fantastic to marvel at with every turn!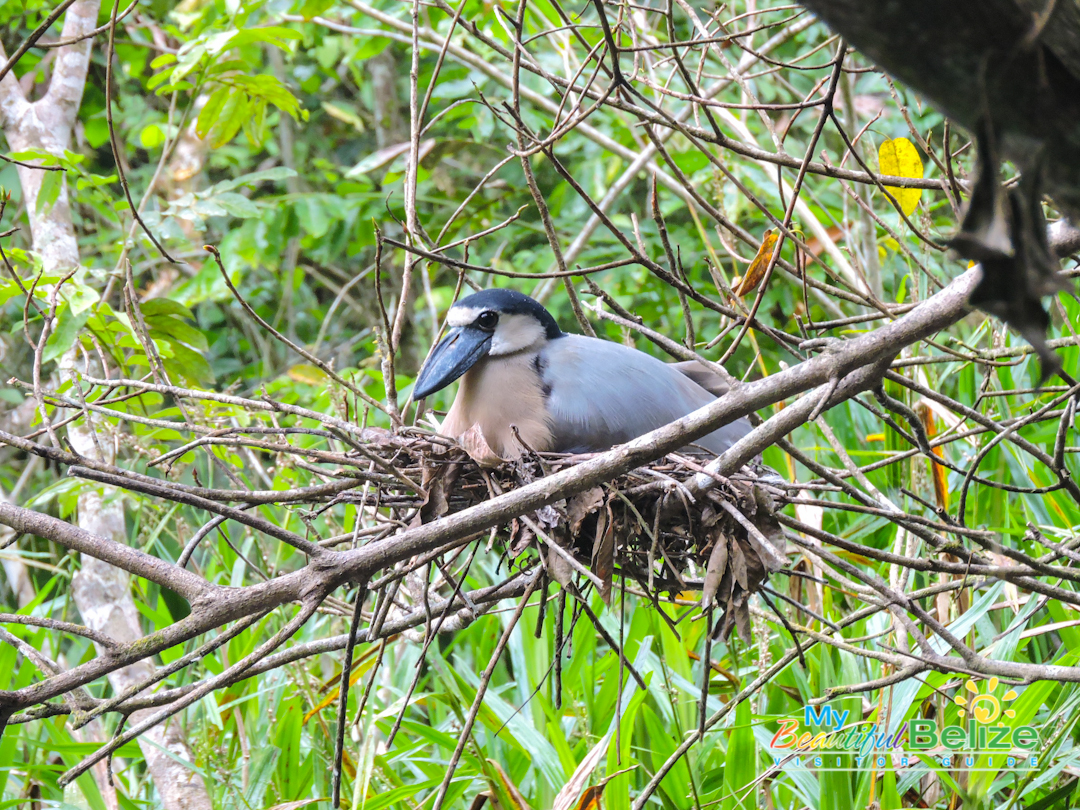 Cockscomb Basin Wildlife Sanctuary -The World's First Jaguar Preserve
So how is it that this amazing area became the first jaguar preserve in the world? 34 years ago, concerned about overhunting by trophy hunters and locals protecting their livestock, the Belize Audubon Society asked the New York Zoological Society to assess jaguar populations in Belize and identify a suitable area for a reserve.  Dr. Allan Rabinowitz, who was a graduate student at the time and is now considered one of the world's leading big cat experts, was commissioned to conduct the study. Over the course of his two years of research Rabinowitz determined that the Cockscomb Basin had a healthy population of jaguars, and was an ideal location for the reserve.
In 1984 the area was initially declared a forest reserve with a "No Hunting" ordinance to protect the jaguar population and other important wildlife in the area. In 1986 a small portion of the reserve was declared a wildlife sanctuary. Over the years, the sanctuary expanded from 3,600 acres to 128,000 acres. The Maya Mountain extension in the south connects Cockscomb with Bladen Nature Reserve. This makes a continuous corridor of protected areas totaling 250,000 acres. Today, Cockscomb Basin Wildlife Sanctuary supports approximately 200 jaguars and is home to a total of five endangered cats: jaguar, jaguarundi, ocelot, puma and margay.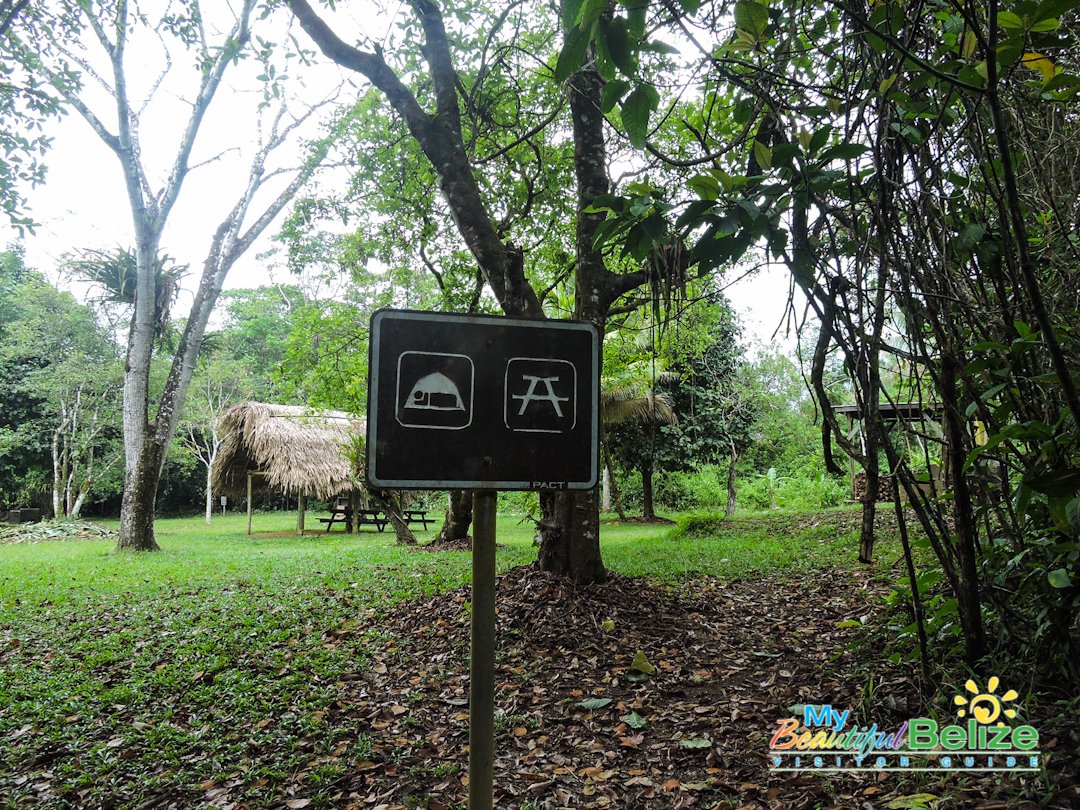 The area was also designated to protect the upper watersheds of important river systems and is home to hundreds of species of exotic plants, unique insects, tropical reptiles, amphibians and other wildlife, including Howler monkeys, Tapir, Peccary, Paca, Brocket Deer, Tayra, Otters, and Coatimundi to name a few. Over 300 species of neo-tropical birds call the area home and the reserve is also known for its spectacular waterfalls, mountain views and nature trails, most notably one leading to Victoria Peak. At 3,675 feet at the summit, the peak is the second highest point in Belize, which is located on the northern edge of the sanctuary.


While visiting the Stann Creek District, a visit to Cockscomb is a must. The park even has cabins and campgrounds for overnight visitors, or you can stay at nearby Maya Center. The sanctuary is located off the Southern Highway, approximately 20 miles south of Dangriga. Visitors can drive, hike into the park or hire a local taxi from the village. For more information, please visit the Belize Audubon website at www.belizeaudubon.org.