Mahogany Bay Village has rapidly developed into a charming, true village-style community. With several new businesses on board and providing unique services to guests and locals alike, MBV has even extended to a bi-monthly market day. But this isn't your average produce-picking, grab some groceries type of market.
Nope; MBV Market Day is a chance to grab farm-fresh and locally sourced produce and fresh breads, while eating delicious treats and drinking refreshing beverages all while live music plays. It's a fun few hours to mingle, get to know the vendors at the village, and even nab some souvenir items to take back home, if you're a visitor!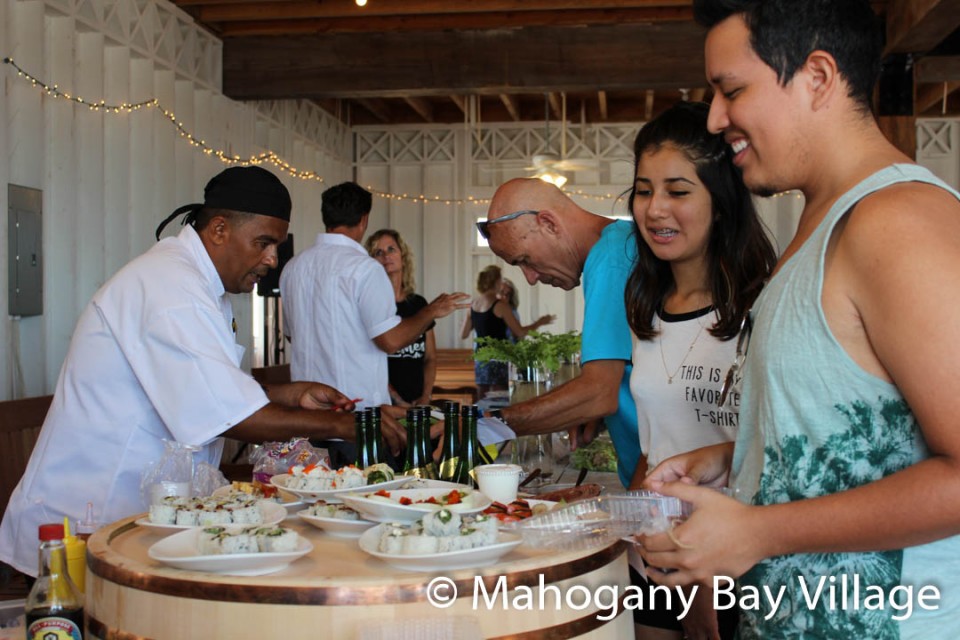 One of our visits even introduced us to a delightful sake ice cream, courtesy of Chef Toshiya of the soon-to-be-opened Jyoto Japanese/Sushi restaurant. Besides the made-on-the-spot sushi rolls available for sale, his booth offered the ice cream and sake for sale.
Tamara opted for Tracy's Pierogis, thrilled to have a taste of home. Filling and delicious, the pierogis can be accompanied by a glass of wine perhaps (I mean…why not?!), and enjoyed on one of the picnic tables available for lounging and taking in the great vibes.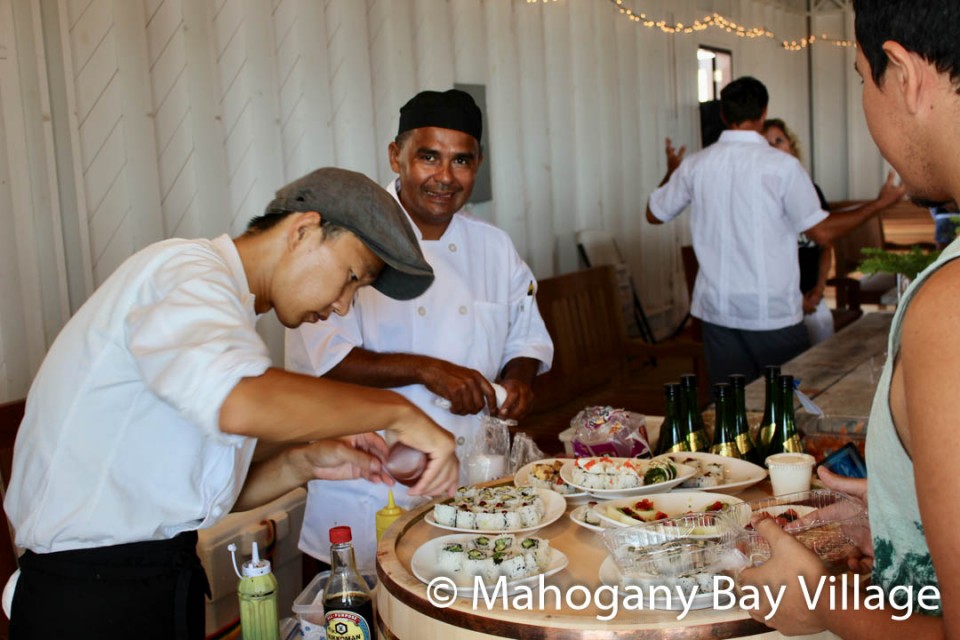 Other vendors include the on-site businesses like Science and Soul Wellness – their gorgeous beach wraps are a sight to behold! The Hive offers healthy grain bowls and refreshing sangria, and of course, Ian Anderson's Farmhouse Deli proffers its delicious cheeses, breads, organic eggs, cured meats, produce and more.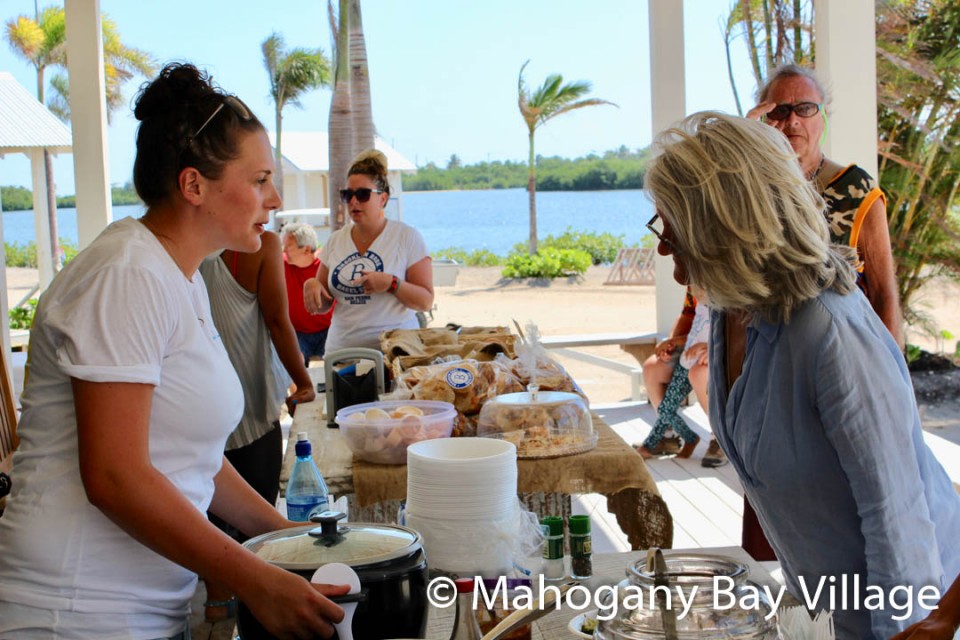 For the adventurous one in your life, Blue Bonefish (fishing shack) has great shirts, water bottles, hats, and flies to reel you in. Belizean Melody also proffers her unique artwork and jewelry, and heck; Saga Humane Society could hook you up with the ultimate souvenir: a Belizean pet!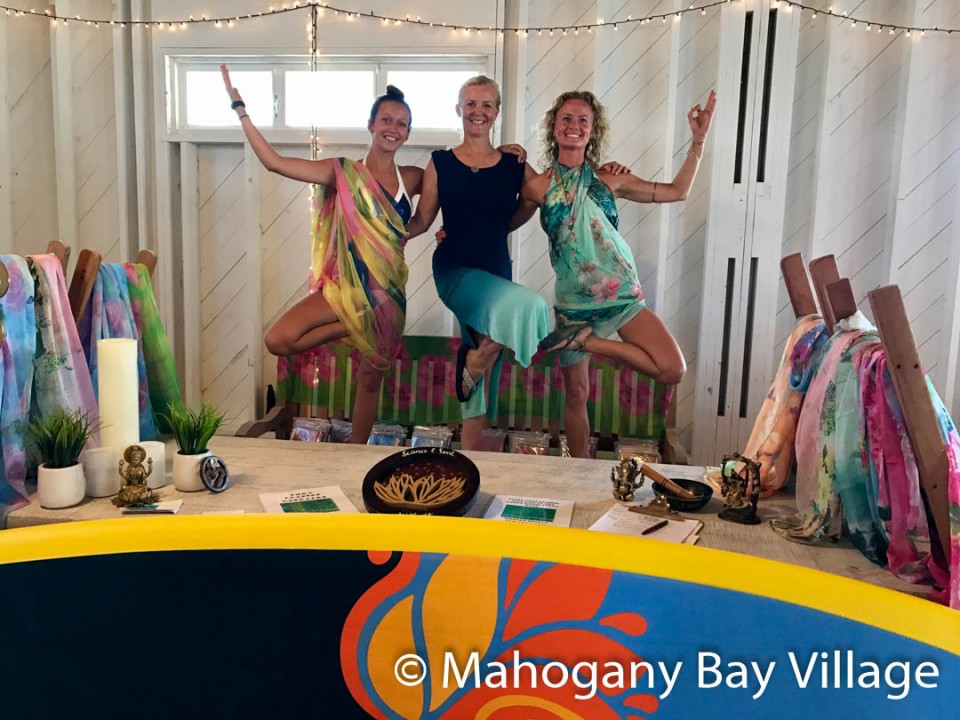 It's all about variety: from the food to the produce, to the products and businesses on display. Held on the second and fourth Saturday of each month from 11am – 2pm, Mahogany Bay Market Day is a must-do event!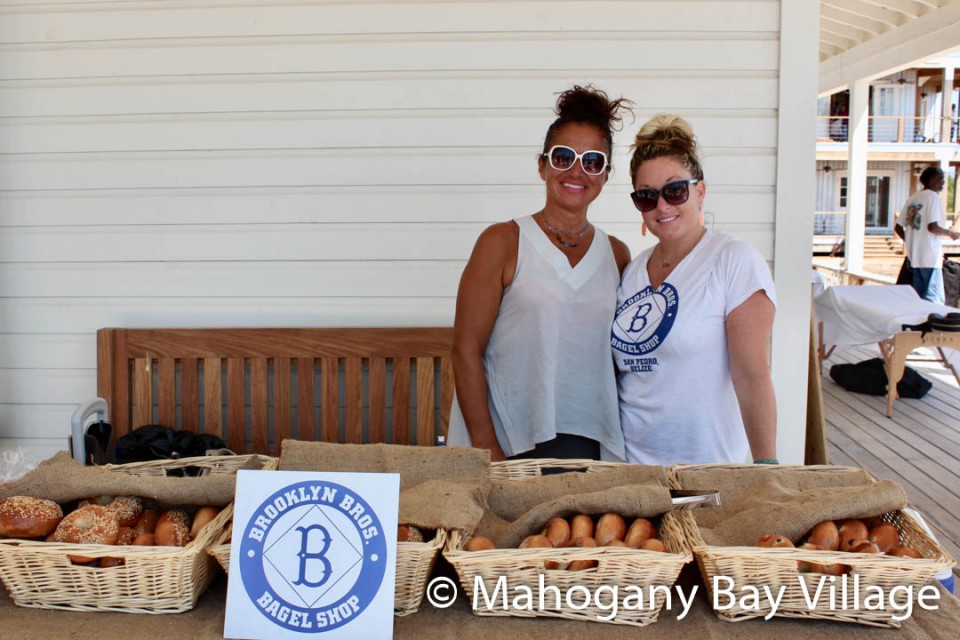 Mahogany Bay Village is located south of town, just before the water tower, where the paved road ends.