Do you have a favorite restaurant that you go to because you know it's consistently good and you just love everything about it? On Ambergris Caye I have a few places I always recommend, and you know if I'm telling you to go there, I eat there too!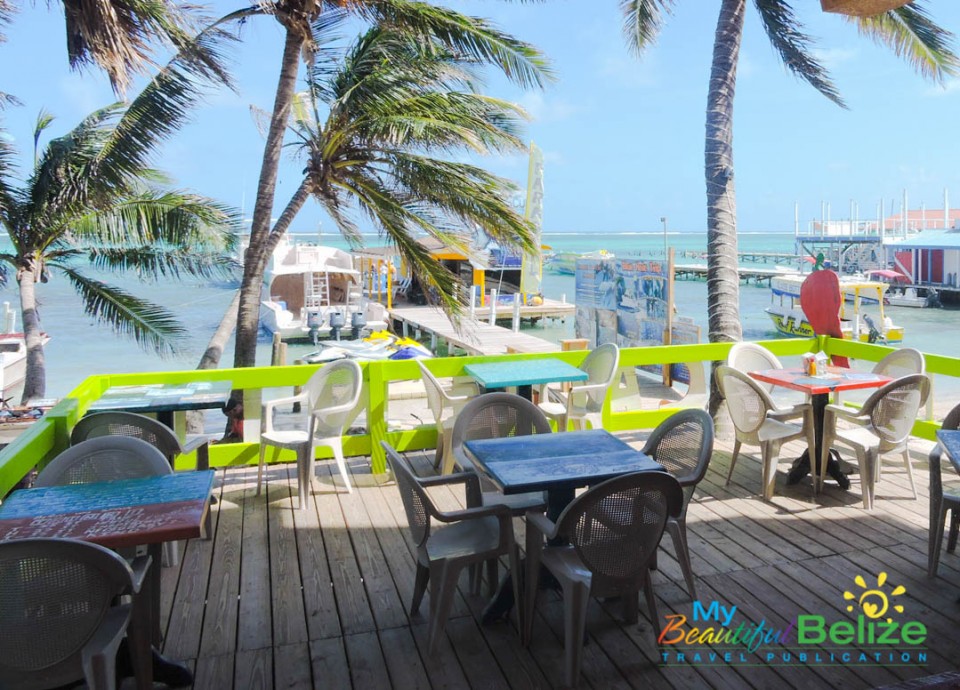 For the last several years Caliente, located on the beach at the Spindrift Hotel in the heart of San Pedro Town, has been one of my "go to" places. From the days when the original owners ran it, to when Melly Sanchez took over management in 2008 and eventually purchased it a few years ago, the dining experience has always been one of the best. For Melly, owning and running Caliente with her family is a dream come true, and you can taste the spicy dash of love they have added to their Mexican and Caribbean dishes.
During the lunch hour their Enchiladas de Mole Chicken are my favorite. Corn tortillas filled with cheese and chicken, topped with a spicy-sweet Mexican mole sauce makes my mouth water just thinking about it. Add one of their signature Margaritas to the mix and you have the perfect combo! Then again, what Mexican dish doesn't beg for a side of tequila?
If mole isn't your thing, choose your type of meat or veggie option, and enjoy Enchiladas Rojos, Quesadillas, Tostadas, flour tortilla Gringas or grilled flour and corn tortilla Gorditas. Another favorite is their tacos. Filled with grilled steak, pork, shrimp, fish or chicken, these soft-shell corn tortillas served with onions, cilantro, and salsa Mexicana explode with fresh, authentic flavor. And, if you're lucky enough to be there on a Friday, tacos are offered at a special price and Margaritas are half off! What a perfect way to start off your weekend…ándale!
Although the food is the star at Caliente, the location is priceless. With two beachfront patios, you can indulge in a picture-perfect view of the Caribbean while watching island life walk, boat or sail by. It truly is one of the best spots to chillax while indulging in great food and cool refreshing cocktails.
Their dinner menu offers a great variety as well, with snapper served whole, blackened, Mexicano (filet breaded and fried) or Maya Mar with special seasonings. Other favorites include lobster when in season, an amazing Coconut Shrimp or Chicken or try their spicy coconut Caribbean curry with your choice of snapper, shrimp, chicken or veggie.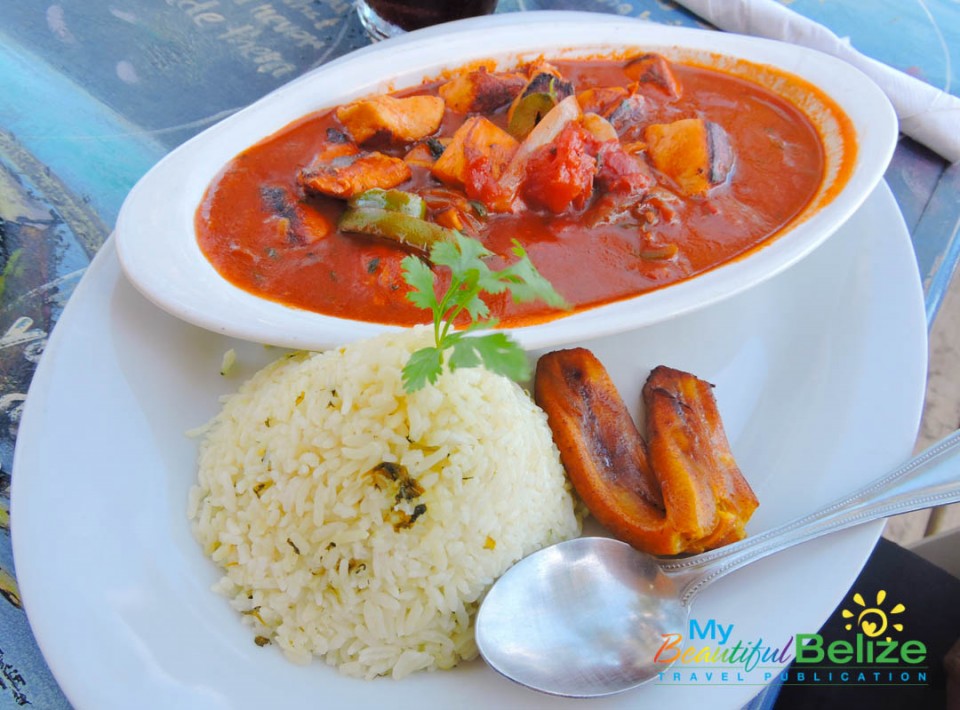 It's hard to pick a favorite but I gravitate to either the Jalisco Chicken with chunks of boneless chicken breast marinated in tequila and sautéed with chile chipotle, tomatoes, onions, bell peppers and cilantro or the Ginger Rum Shrimp. How can you resist shrimp wrapped in bacon, grilled, and glazed with their original ginger rum sauce? Sweet, salty and tangy, this is one delicious meal!
Wednesday's at Caliente mean fresh made salbutes! Made with premium masa (corn dough), salbutes are round discs fried to perfection and topped with shredded chicken, tomatoes, jalapenos and their special slaw. On Tuesday and Wednesday nights they also have live music in the evenings to add to the ambience, and Sunday's they offer a rice and beans special with fried chicken, a true Belizean favorite!
When in San Pedro you are sure to enjoy this casual, island original. From the views to the food and great service, you are in for a real treat. Check out Caliente at their website at http://www.calientebelize.com