Living so close to the bountiful Caribbean Sea, sushi has become a large part of our cuisine. From the tradition tuna roll to the contemporary California roll, sushi is just one of those culinary delights that is quite versatile. I love sushi so much that I will try pretty much everything, especially a good sashimi!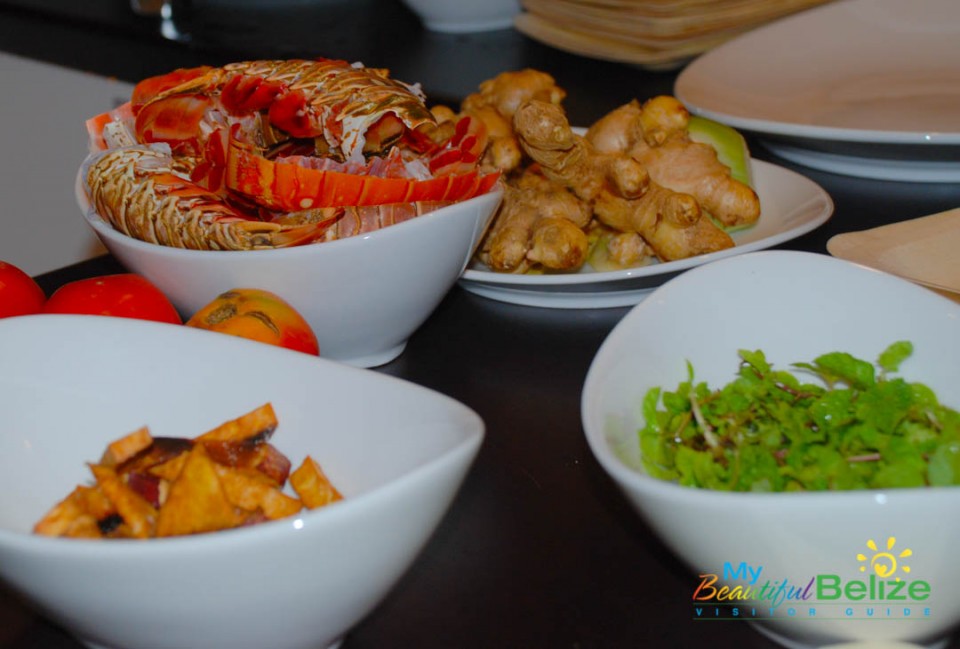 If you're like me, then I bet you are anticipating the grand opening of JYOTO Japanese Restaurant and Sushi Bar in San Pedro Town.
JYOTO promises to be one of a kind, offering authentic Japanese cuisine (after all sushi was invented in Japan) on Ambergris Caye.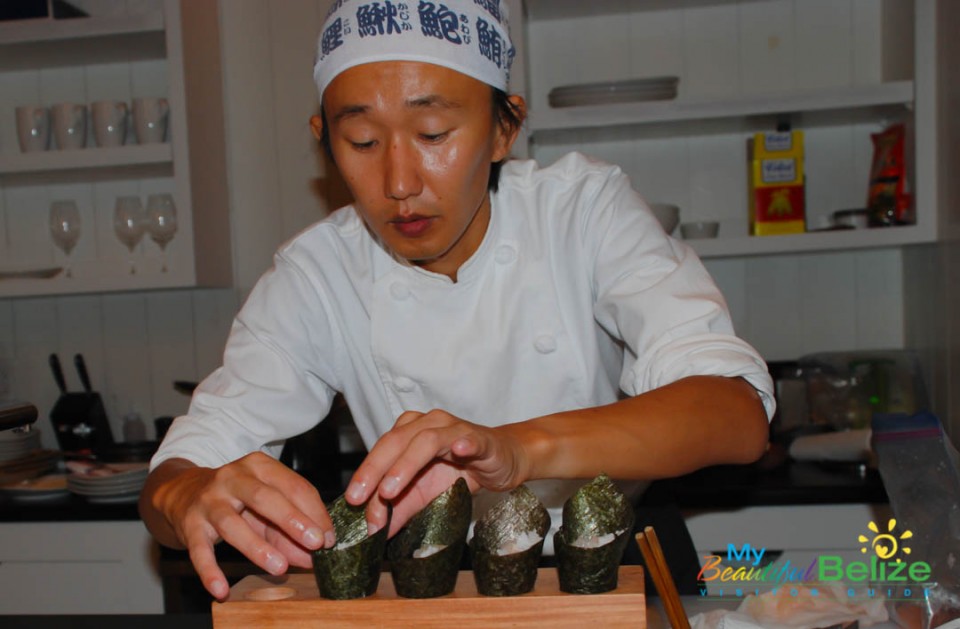 Manning the kitchen will be Toshiya Tsujimoto, who has traveled the world perfecting his sushi-making skills.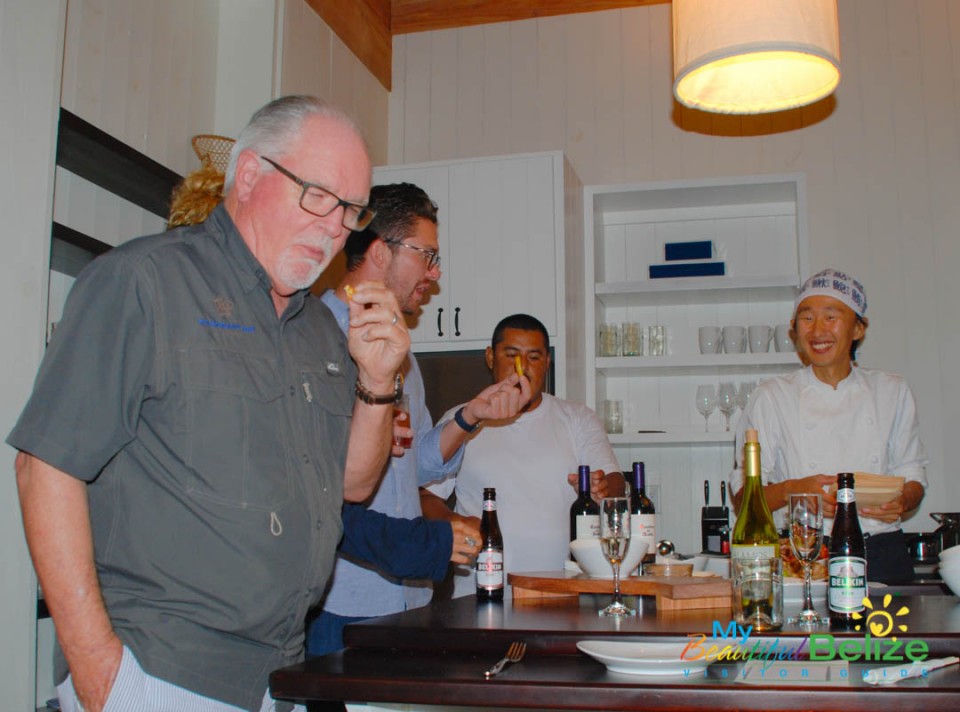 I recently had the honor sampling Chef Toshiya's during a private sushi dinner party, and words cannot fully explain the flavors this Japanese native is bringing to Belize!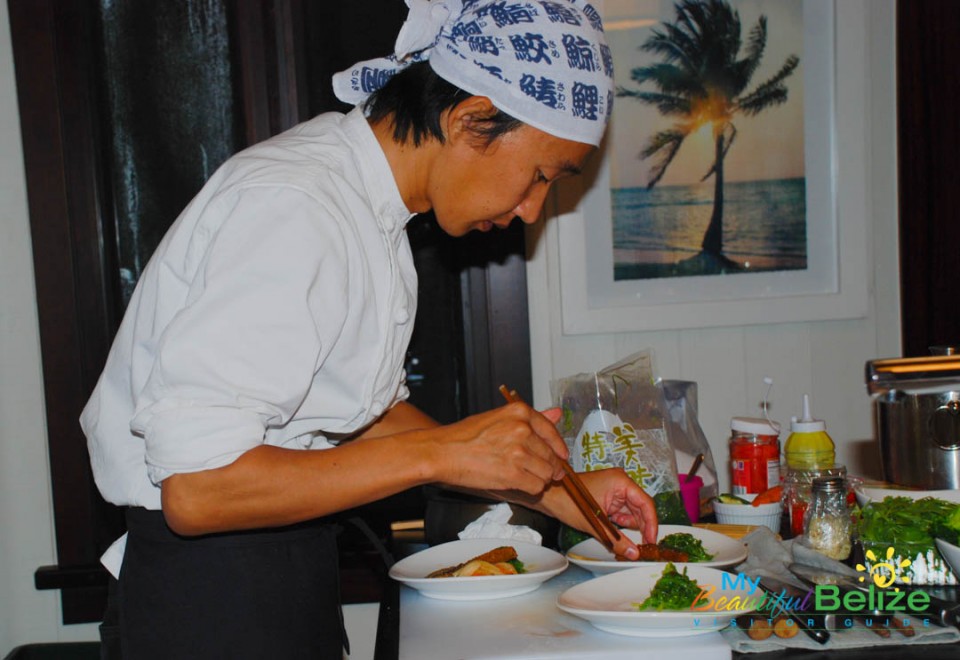 Toshiya practically dances in the kitchen, fully concentrated in dishing out spectacular plates.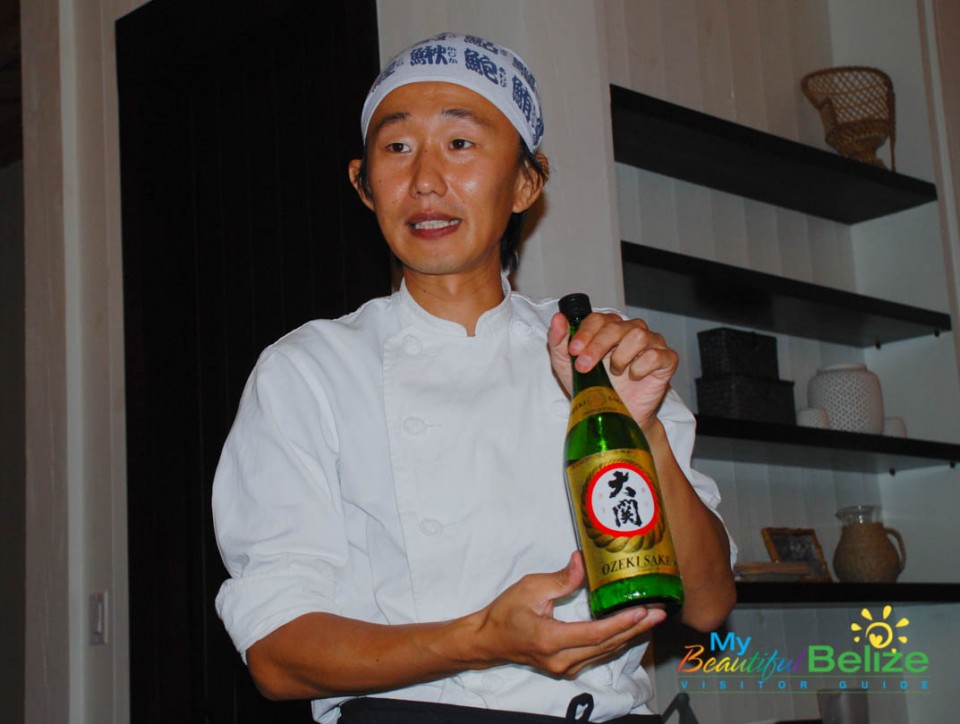 With glasses full of sake and hip-hop music in the background, we were ready to dig in!
We kicked off the night with Balihoo fish (a bait fish found across Belize's waters), steamed edamame and fried sweet potatoes.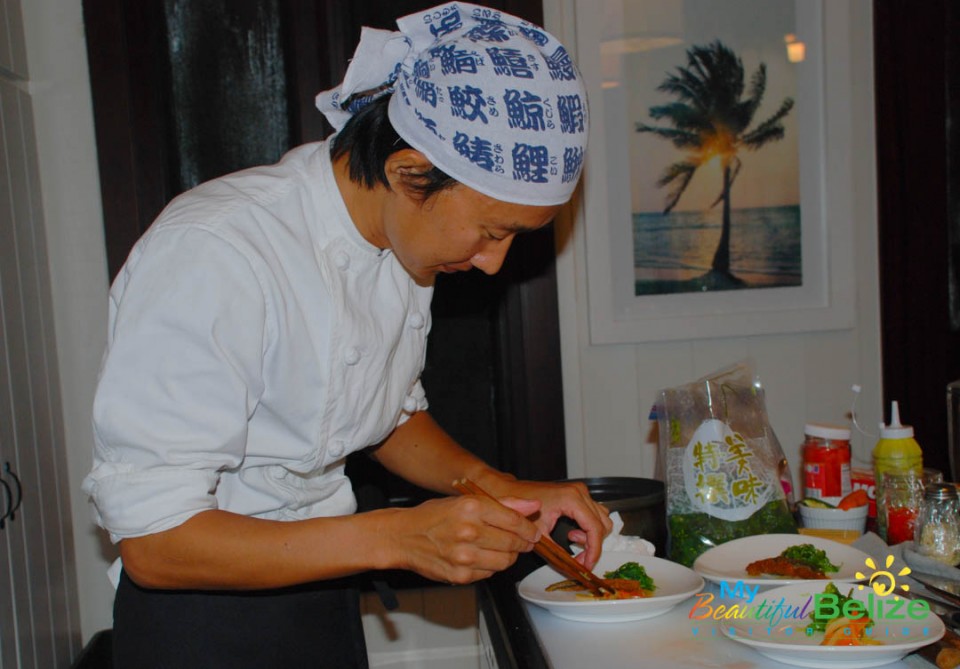 Next was a Spiny lobster sashimi topped with caviar.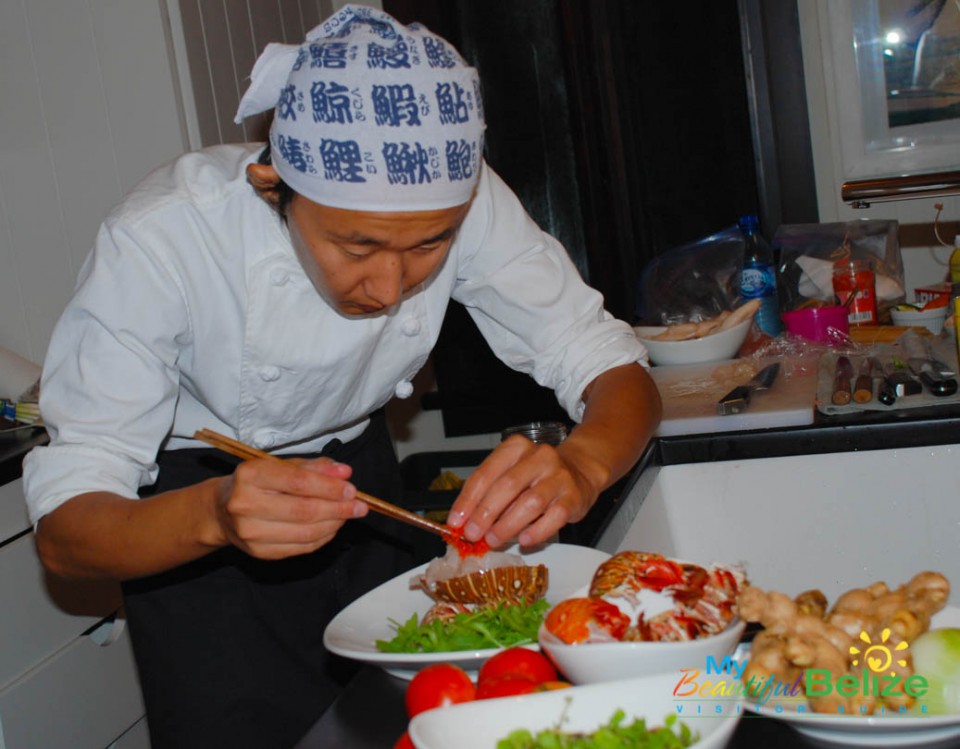 Toshiya explained that when serving raw lobster the temperature very important; in other words eat it as it hits the table!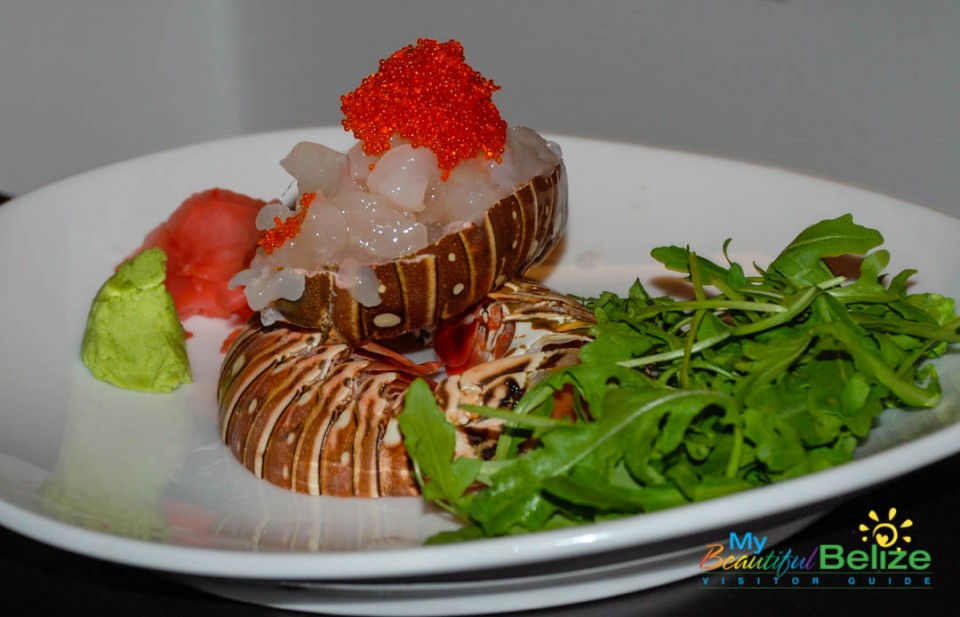 The meal continued with a Japanese styled BBQ chicken: Tsukune chicken ball served with a poached egg yolk for dipping.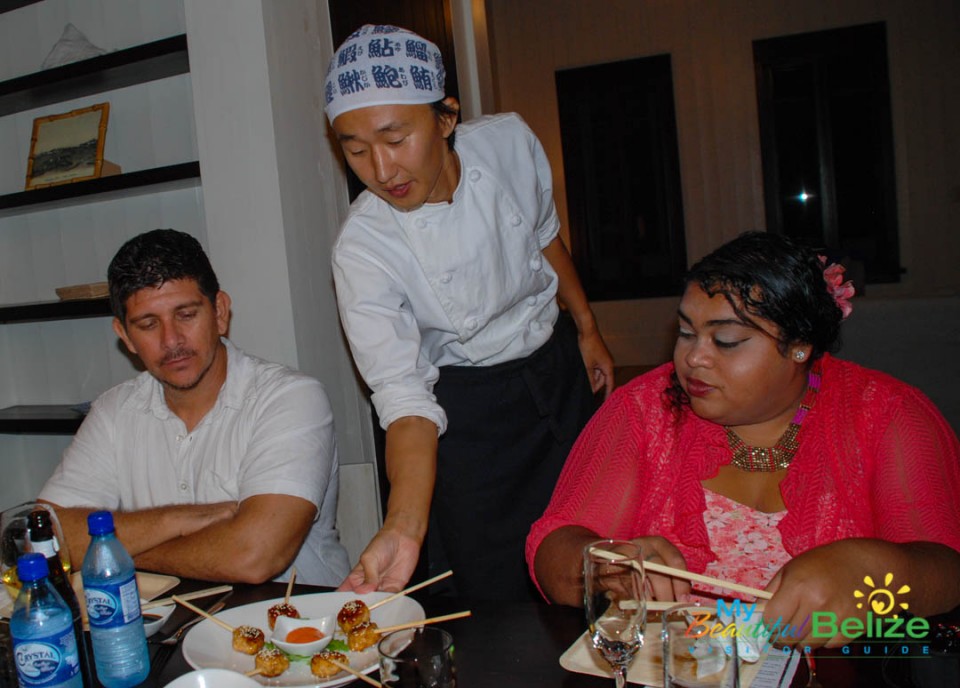 This was not an ordinary BBQ dish; who knew egg yolks could compliment BBQ chicken so splendidly?!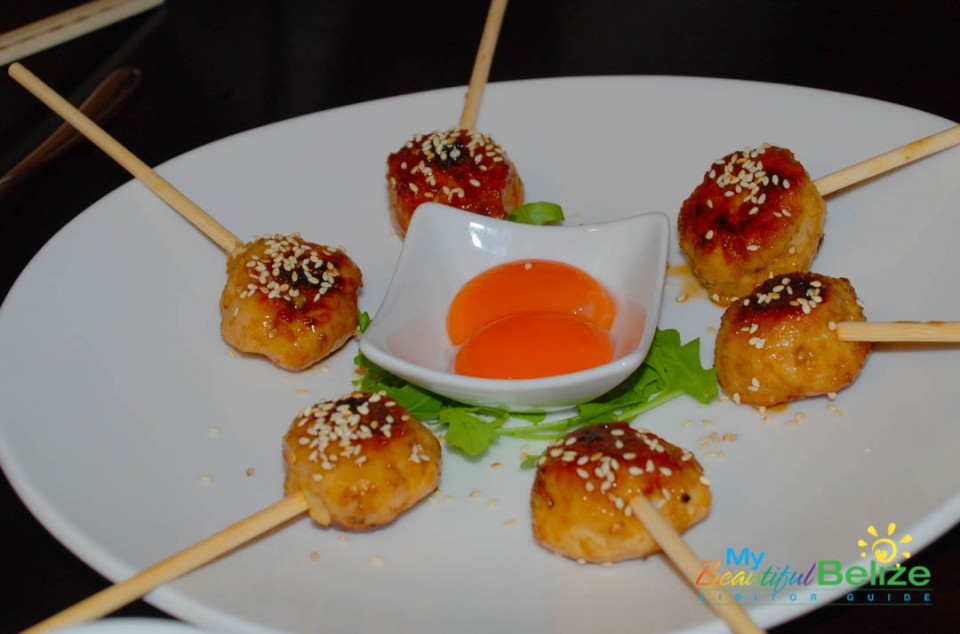 A local snapper POKE salad atop a crispy slice of pork belly followed.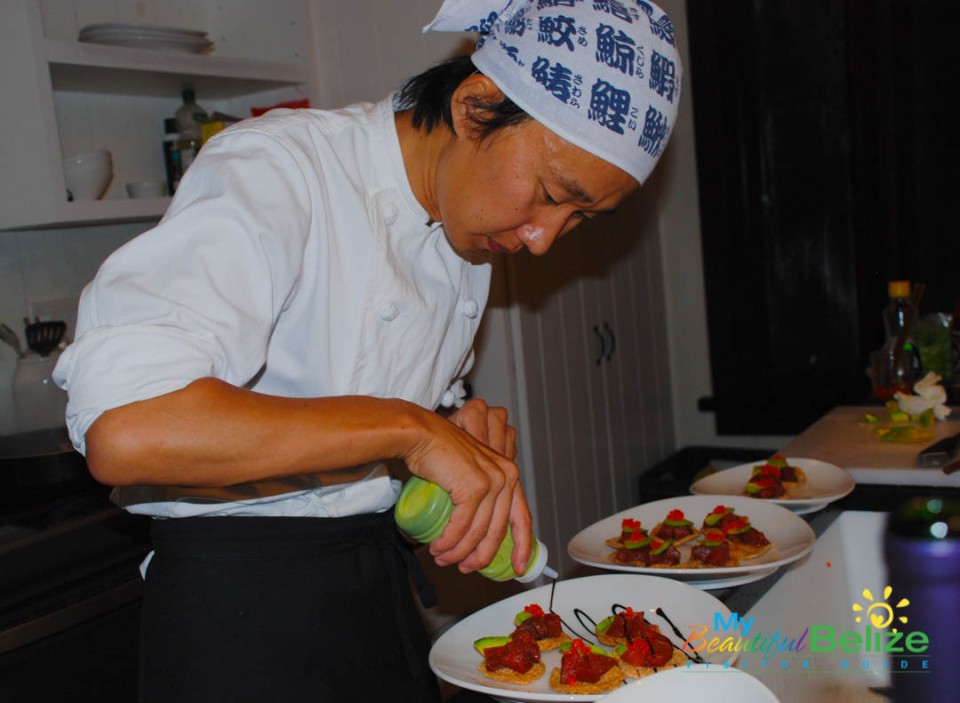 Honestly, how could these treats GET any better?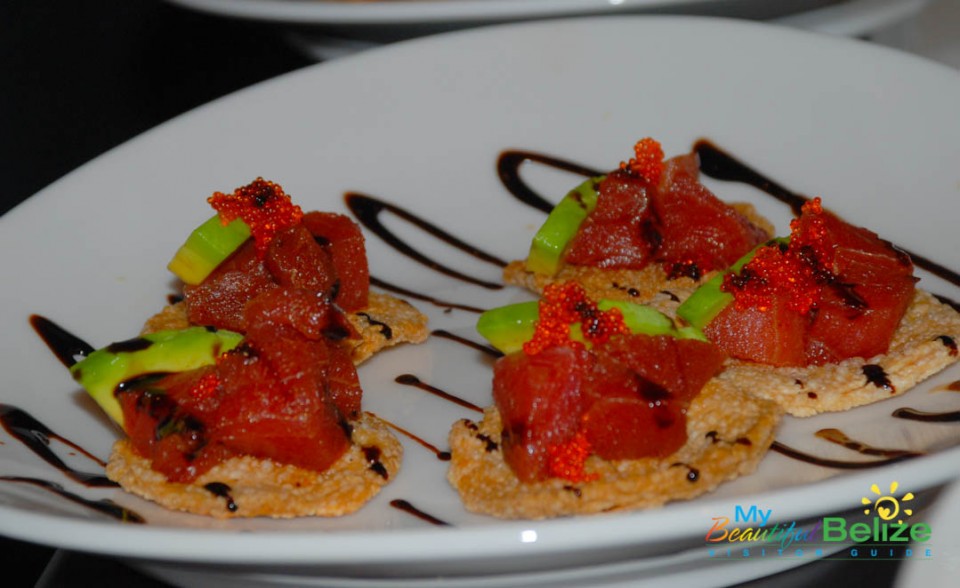 Well, Toshiya sure had more delights up his sleeve, including an amazing Japanese pork stew!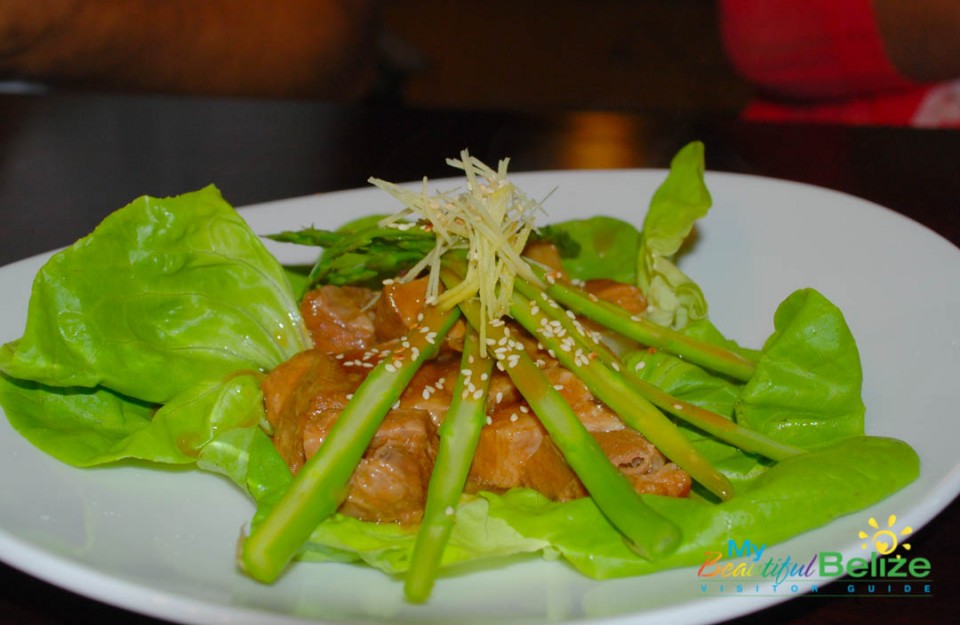 Braised pork in ginger soy was cooked Kukuni style, and it was simply amazing; soft and tender, melt-in-my-mouth delicious!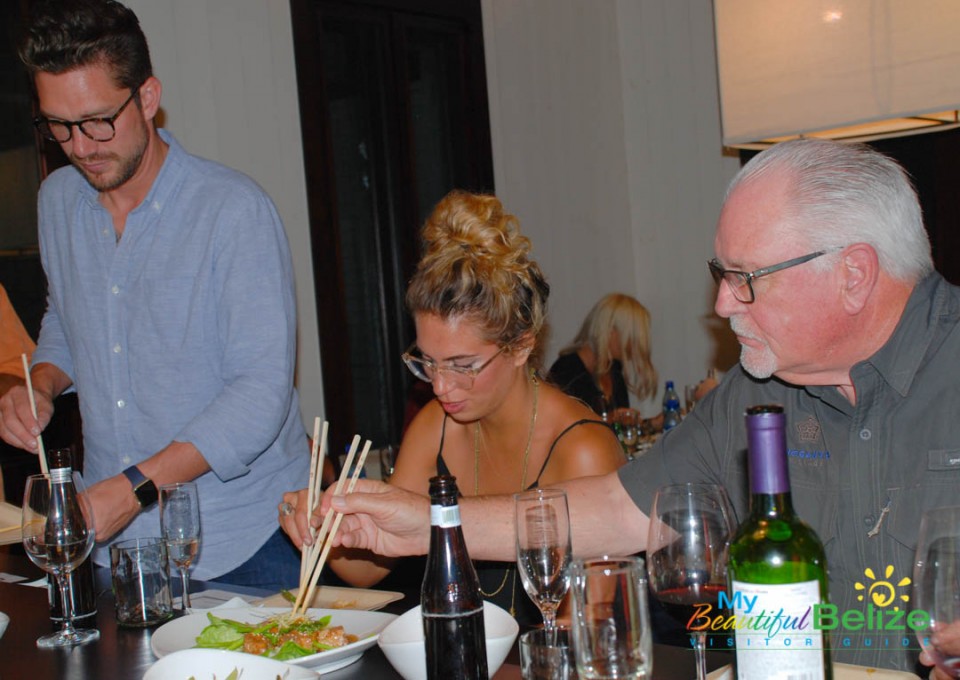 Of course, a sushi dinner isn't complete without some sushi rolls, and Chef Toshiya had quite the lineup for us.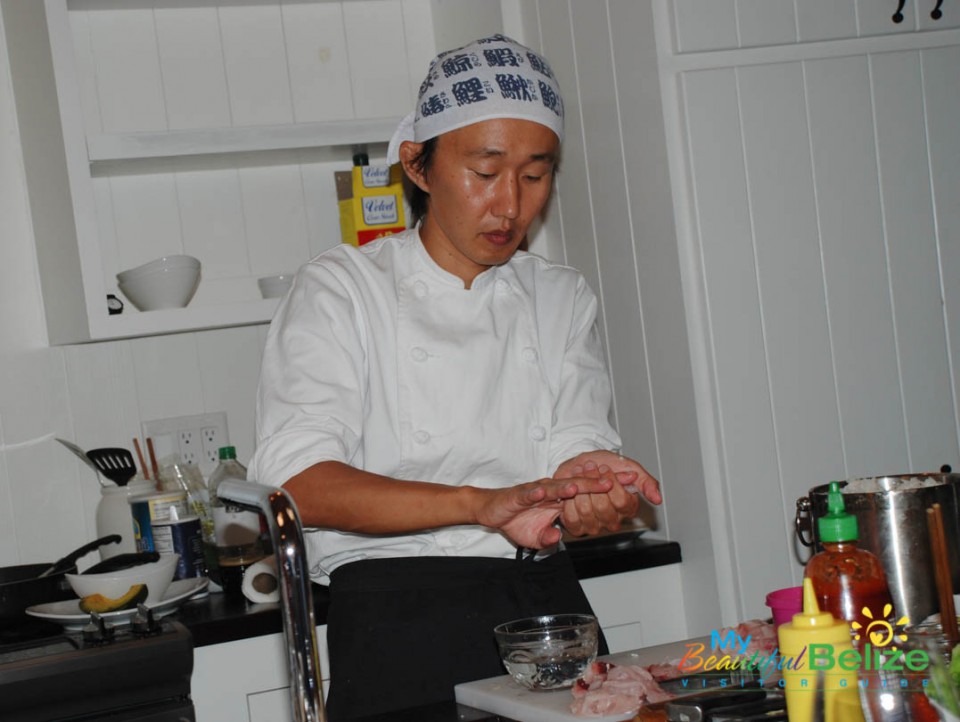 From conch to skip jack, lobster to snapper and even vegetable rolls, all authentically prepared in the Japanese style with locally sourced ingredients, we ate to our hearts' content.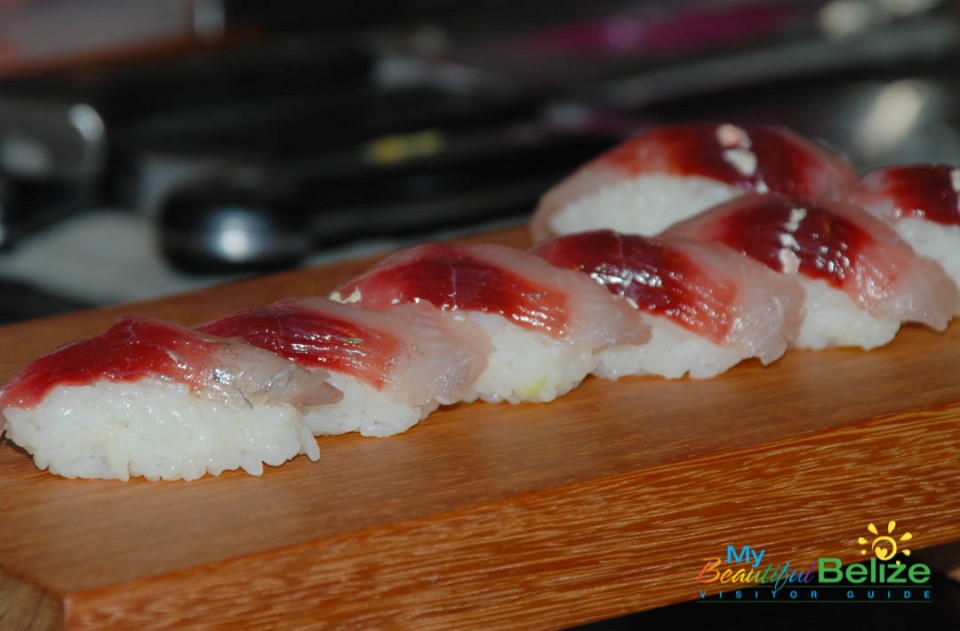 Dessert was a fabulous Japanese Tiramisu.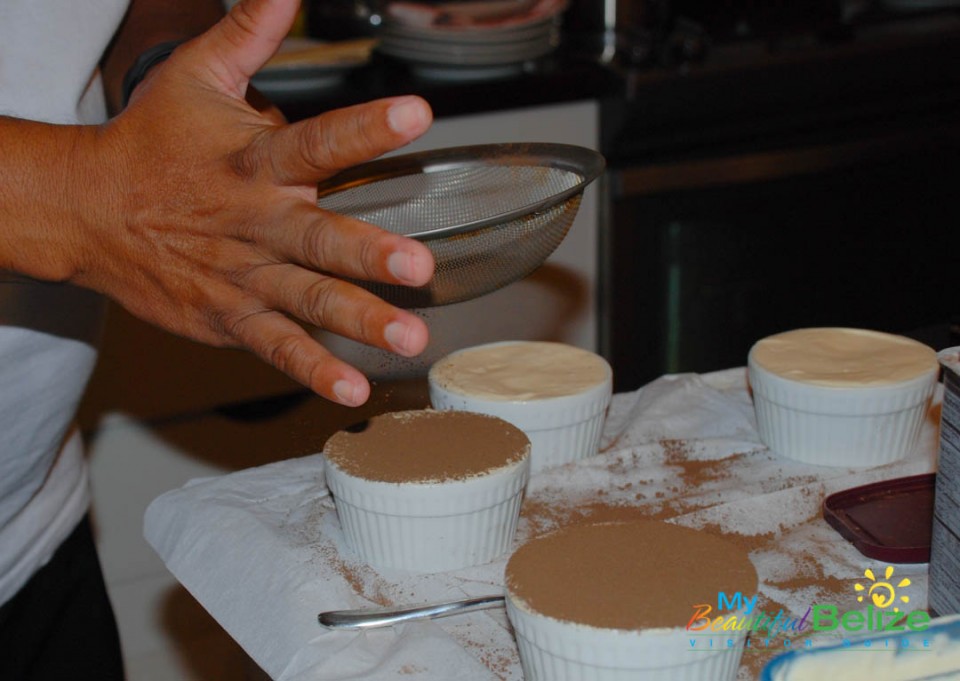 The creamy coffee-flavored desert was a perfect end to a perfect meal.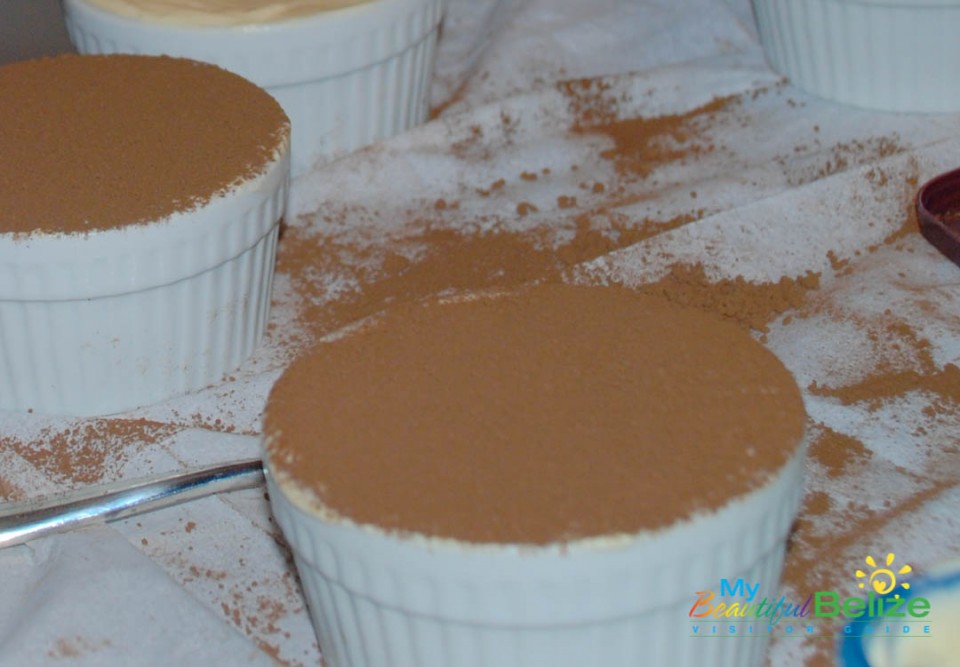 "Arigatou gozaimasu" Chef Toshiya, for one truly unforgettable meal!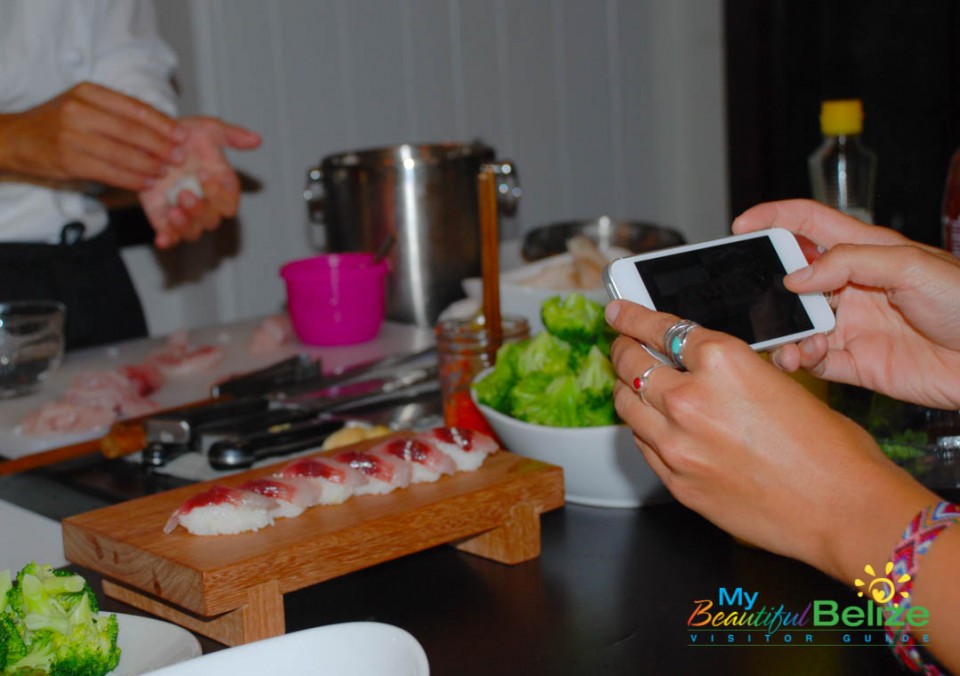 These and more Japanese dishes are at his new restaurant inside Mahogany Bay Village. JYOTO is scheduled to open mid-January 2017, but for those of you that are like me and simply can't wait, Chef Toshiya does catering services for private sushi parties!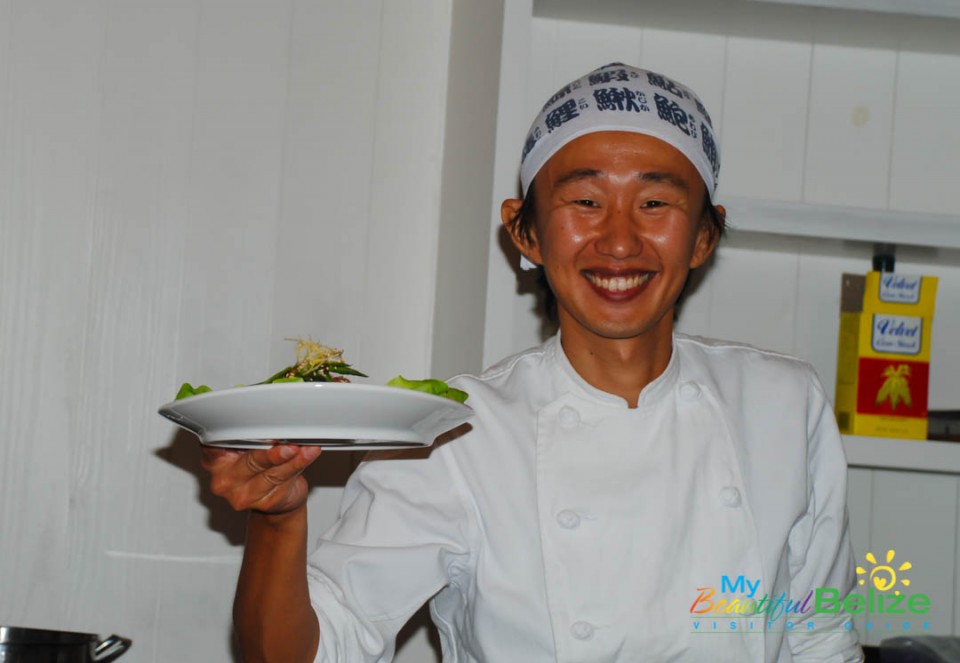 The experience is one in a million; a live cooking show, a six course mean, and even premium sake! Just email [email protected] for more details.