They started with Aji, bringing the concept of Spanish-style tapas to Ambergris Caye with much success. Rain Rooftop Restaurant and Terrace came next, with stunning vistas and delectable cuisine. Now, with the grand opening of their latest, incredible creation, Hugo and Victoria Meyer have truly outdone themselves. EVOO Euro Bistro provides ambiance and style in spades, while the kitchen turns out divine dishes.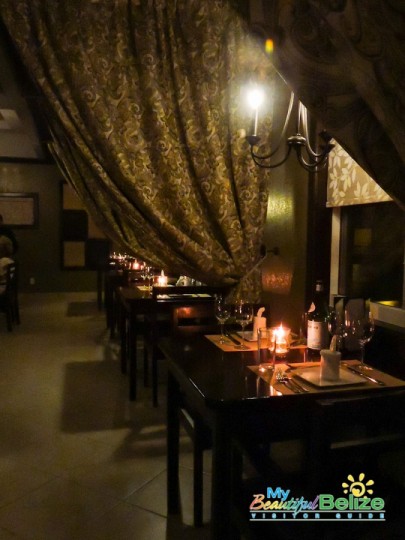 The Meyers did much research, and found to their surprise that the Euro Bistro concept is a rare one. Luckily for us, they went to work and put forth a beautiful new restaurant that will give residents and visitors a taste of something new and fabulous. As for the name, they choose EVOO which means Extra Virgin Olive Oil which is synonymous to European cuisines.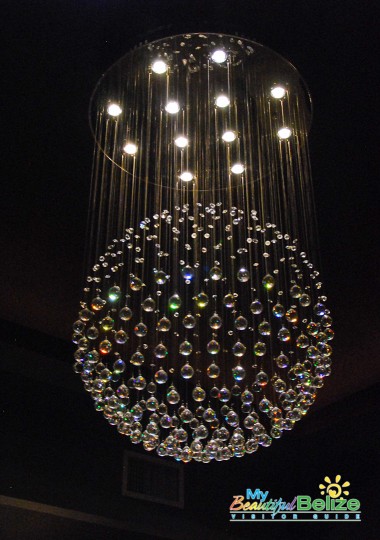 Intimate and refined, EVOO's 3rd floor location, provides a stunning backdrop to gourmet dining. From the water wall at the entrance, to the show-stopping crystal chandelier in the middle of the room, twinkling prettily under ambient light…mingle in the open, or cozy up to your date at a table for two. What is clear is that a statement has been made. Flair and chic combine to give you a European vibe, while its intimate size lets it truly live up to its bistro title.
As beautiful as the location is, the true test comes to the food. Executive Chef Hugo Meyer's European cooking expertise combined with fresh ingredients to create a menu PACKED with flavor.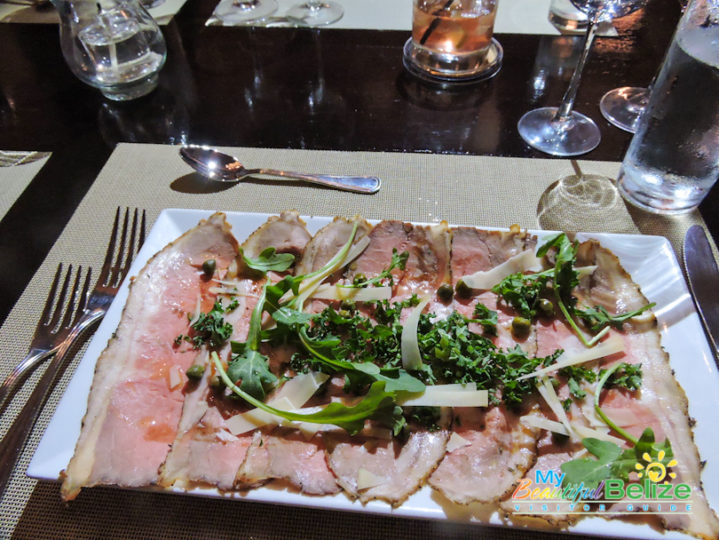 Starters include Roast Beef al Tartufo (roast beef, truffle oil, shaved parmesan, capers, arugula and kale), the signature EVOO Flatbread (topped with artichokes, spinach, tomatoes, goat cheese, walnuts, honey, prosciutto and EVOO) and Tabla de Carnes and Tabla de Quesos (roughly translated to meat and cheese platters).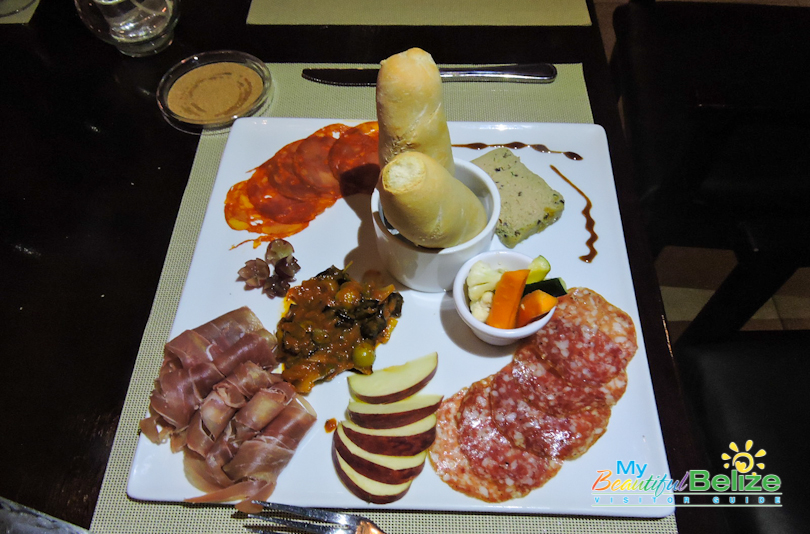 Each platter was perfect to share with a companion or two, and their bold bright flavors setting us up for the main courses.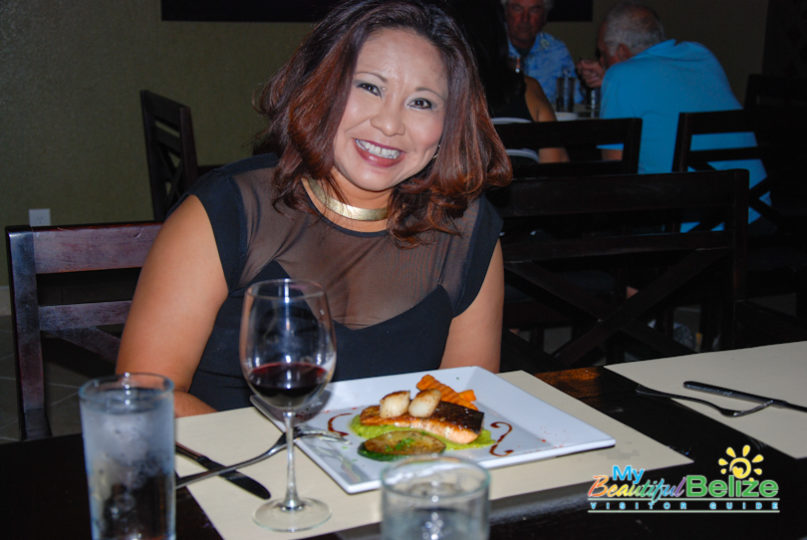 Having never had Moussaka, how could I pass up the opportunity to taste it?! Tamara couldn't resist the seductive call of fresh spinach and ricotta stuffed ravioli. We both found ourselves incredibly happy with our choices. The Moussaka was perfect; piping hot and cheesy, with layers of earthy eggplant and other vegetables in a creamy béchamel sauce.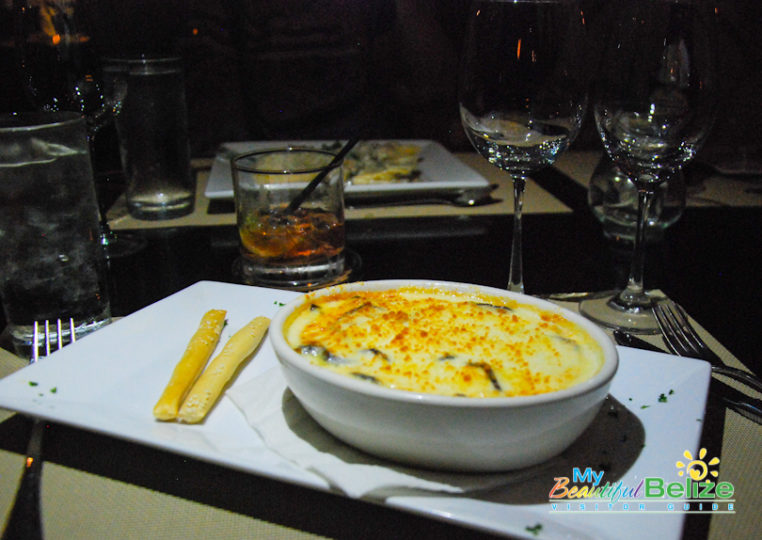 Little 'pockets of pasta heaven', the fresh hand-made ravioli were bursting with a creamy spinach and ricotta mixture, topped with a mushroom and black truffle cream sauce.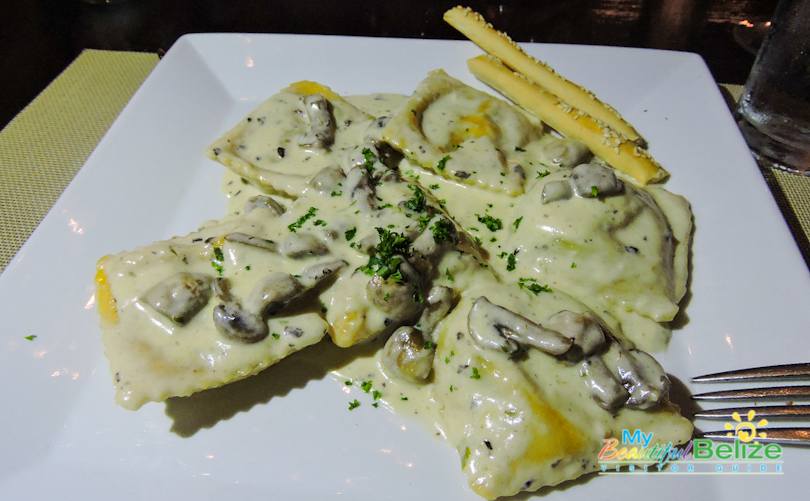 Accompanied by a glass of merlot, dinner was a total hit.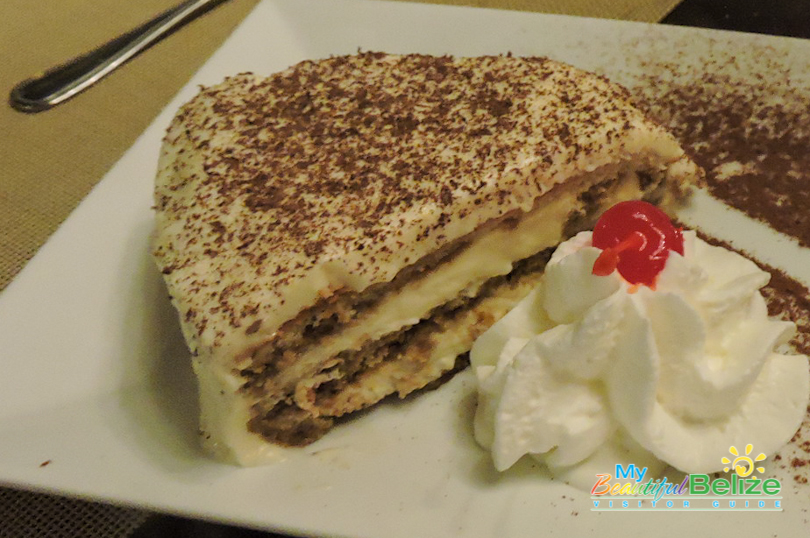 What Hugo and Victoria have accomplished alongside their talented staff is truly remarkable. EVOO Euro Bistro is a welcome addition to the dining options of lucky palates on Ambergris Caye!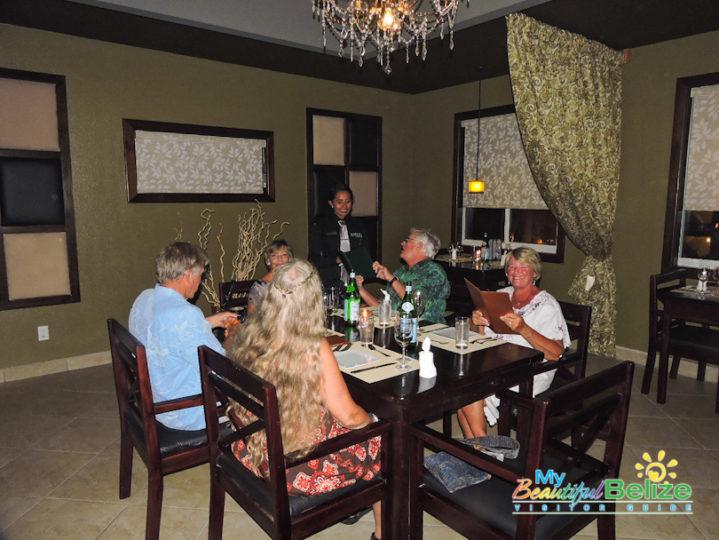 The one and only Gin House providing exclusive imported Gins to make unique and refreshing drinks, EVOO Euro Bistro is located at Grand Caribe, on the third floor of the main building. Reservations are recommended; call 226-4001.