Located on the top floor at Grand Caribe's newest building, Rain Restaurant provides a unique vista and delicious food all in one. Owners Victoria and Hugo Meyer worked on a concept that marries classy and modern, taking into consideration the fantastic views of both the reef and lagoon. Then of course, there's Chef Hugo's delicious food!
We had the chance to taste some of that yumminess at their grand opening night. Naturally, rather than take the stairs, we enjoyed a quick elevator ride to the top floor, where we were greeted by the twinkling lights and cool open air space of the rooftop dining area. As we sipped sweet rum punch and their tasty margaritas, we took in the lights of downtown and even the nearby homes of North Ambergris.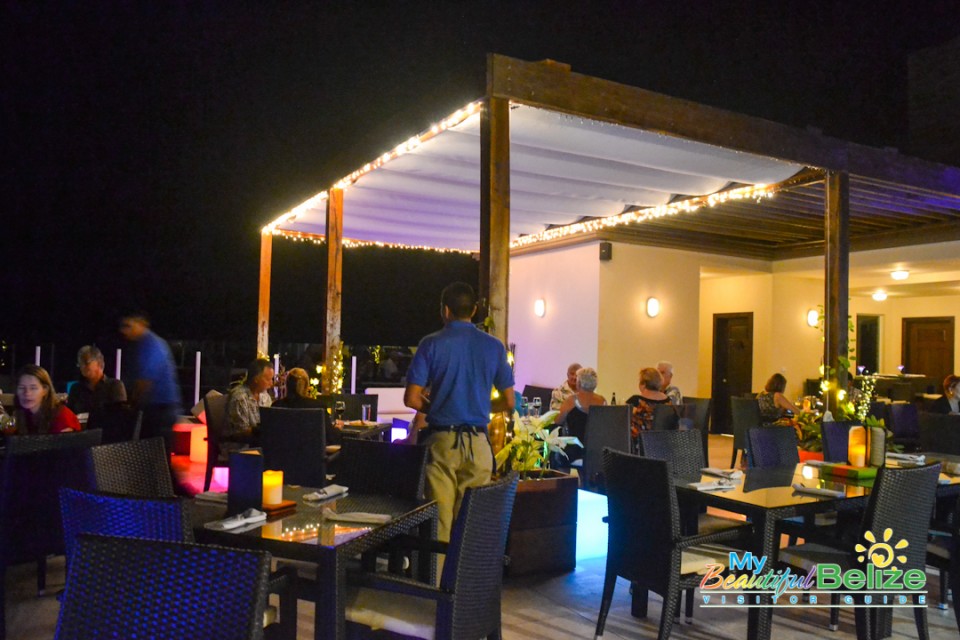 Our meals for the night included appetizers: Empanadas Argentinas and Spanish Ham Croquettes. I'm such a sucker for chimichurri sauce on anything, and so those empanadas were heaven on my plate. And so were the creamy Ham croquettes (yes, I tried both…diet starts tomorrow).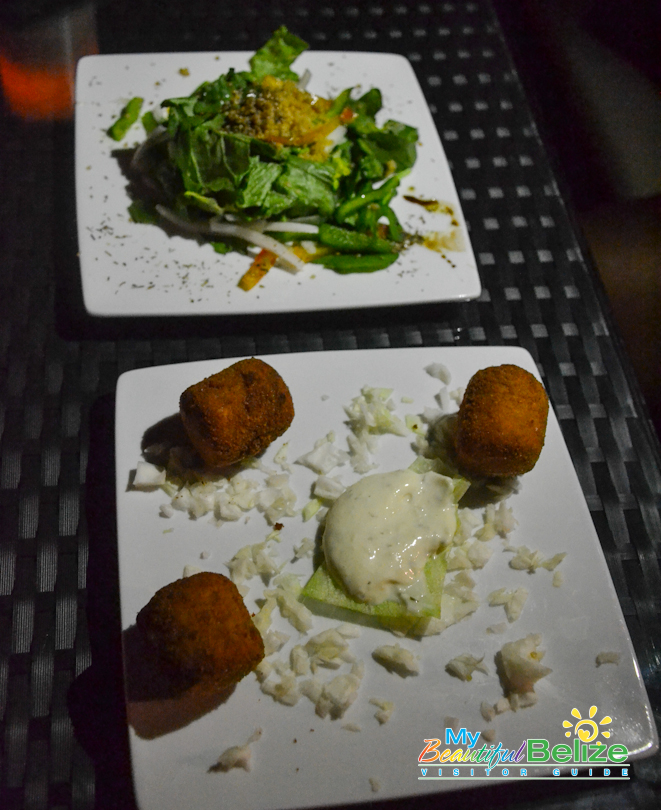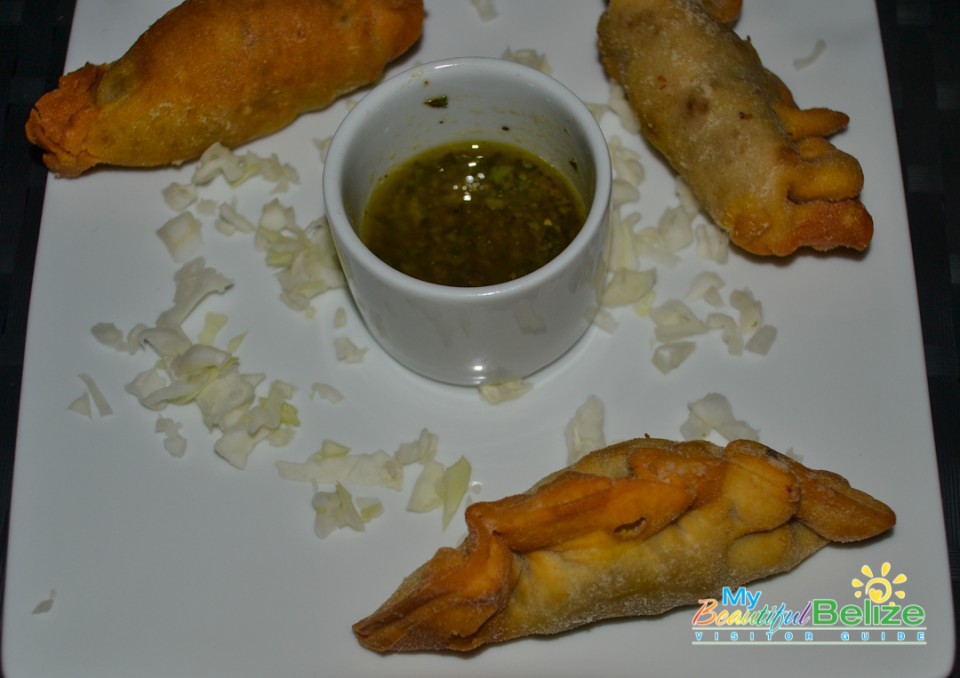 When you peruse a menu filled with tantalizing suggestions like USDA Filet Mignon, Lobster, Snapper…and then you happen upon this: Hugo's reconstructed Chicken, Rice & Beans…you know this rice and beans gal had to taste! I had to see what could possibly be done to such a Belizean staple…and to be honest, it was so fun and tasty!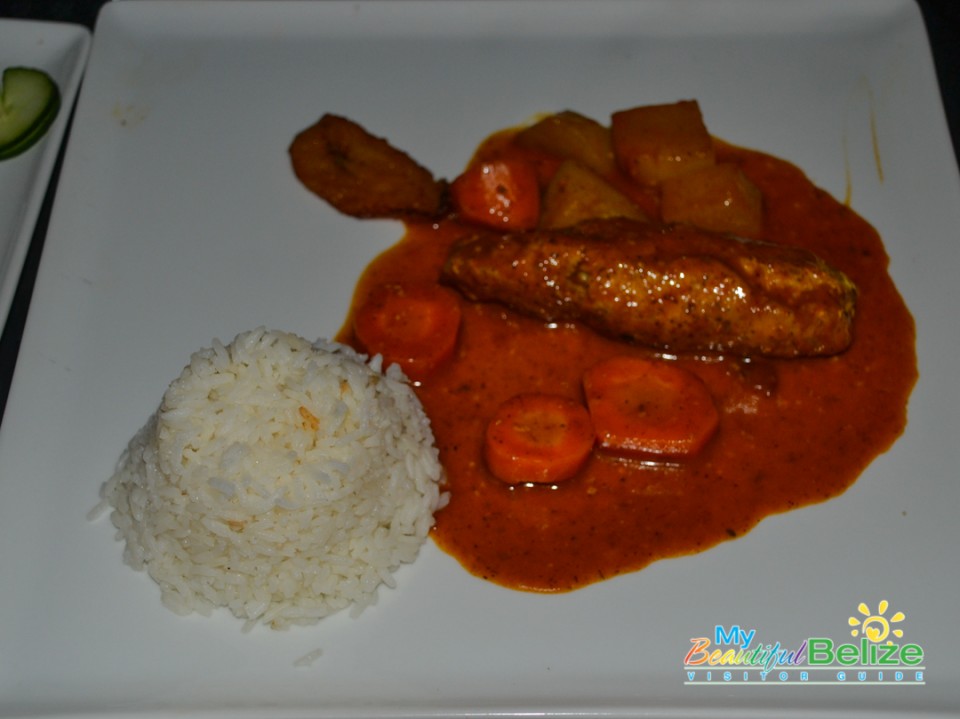 Tamara chose the Eggplant Parmesan, and she approved! You know how you can go a little overboard with the sauce? Well, this had the right amount and blended perfectly with the cheesy goodness of the lightly fried eggplant slices.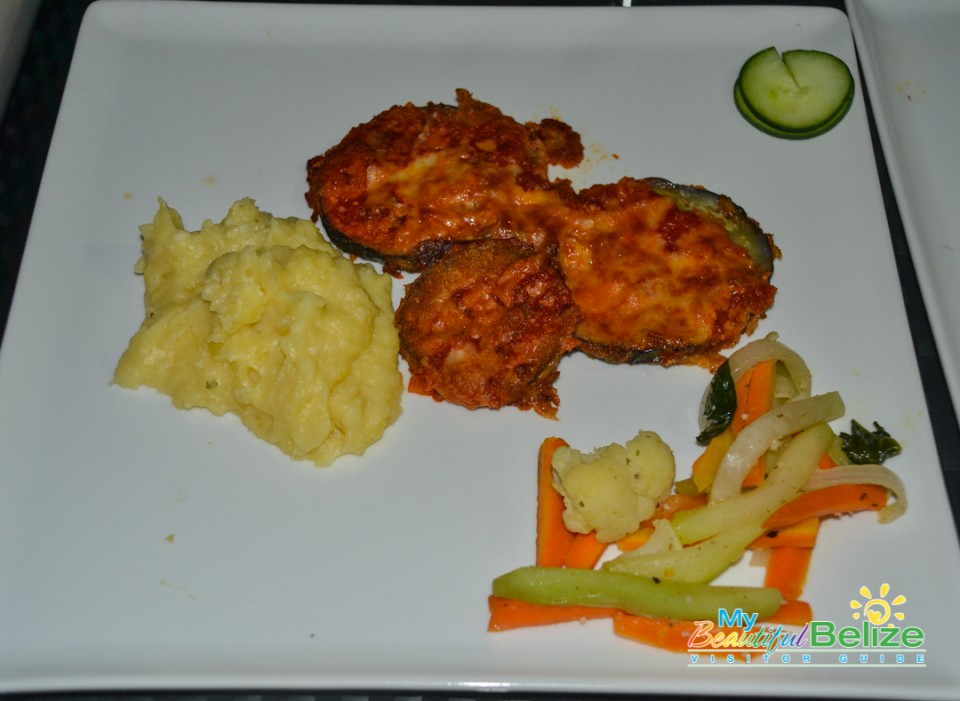 Of course, dessert can't be turned down. Even if you're pushing the 'full' boundary (I'm not naming names…but…ahem), when the dessert plates were brought out, it was easy to say, 'sure, bring it on!" Luckily, because it was a tasting platter, we got to try THREE different desserts! Crème Brûlée, Carrot cake and Key Lime Pie…sugar heaven! My personal favorite was the crème brûlée, as it was light and creamy, with a lovely melty sugary crust for a bit of crunch.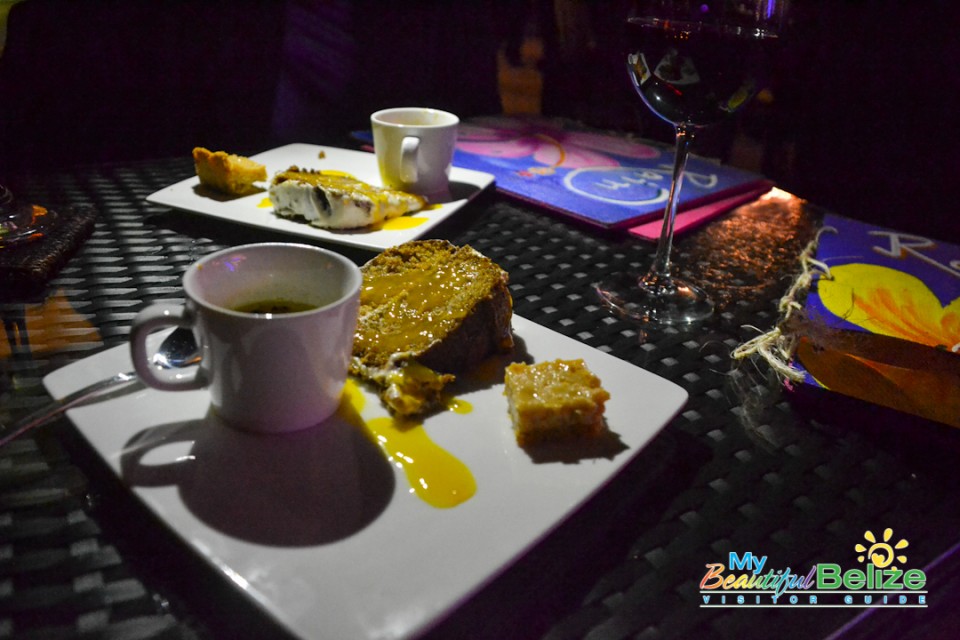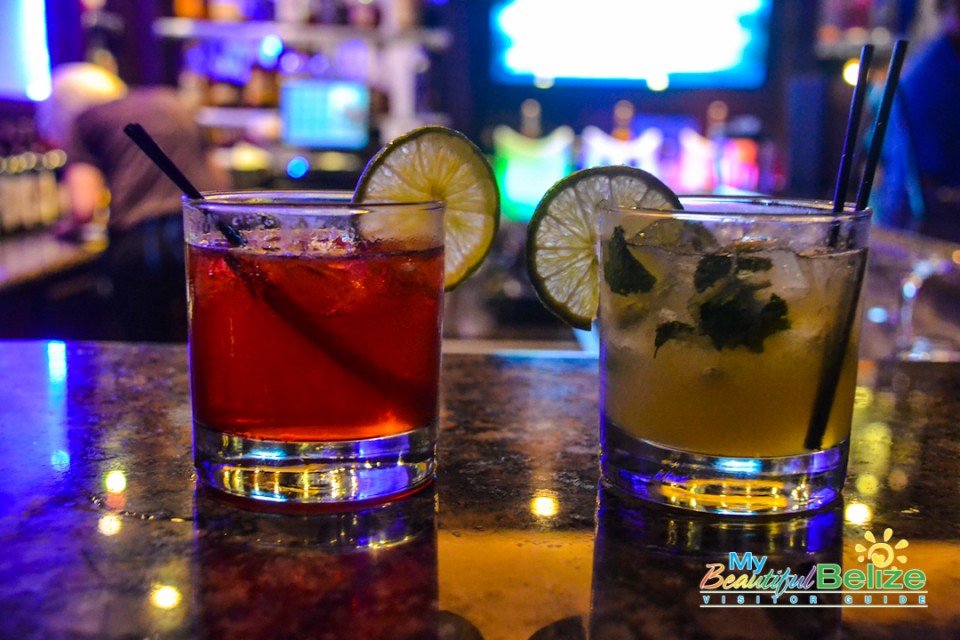 What a lovely way to end the evening's meal!! Capping our evening off was a couple more cocktails at the swanky bar. Congratulations Victoria and Hugo!
Rain is located at Grand Caribe, and reservations can be made at 226-4000.