The beauty that surrounds us Belizeans is immense and varied. Yet, caught in the throes of simply living and surviving, we might miss moments here and there. However, we get a gentle reminder when we meet people who have plotted and planned for months to visit our country. We meet them and see them trying to enjoy every second of their precious vacation time exploring Belize's wonders. Suddenly, our curiosity is piqued. Why here? What is it that draws you here, out of all the places in the world? Why Belize?
Tiffannie and Steven Piaia are from Casper, Wyoming, USA, and they have been traveling to Belize, primarily Ambergris Caye, since 2015. They became fast friends with the local bartenders and guides on the island, and soon, had a fun network to rely on for their return trips, of which there have been 10! Talk about hooked on Belize! They shared a little bit about their love for the country and its people.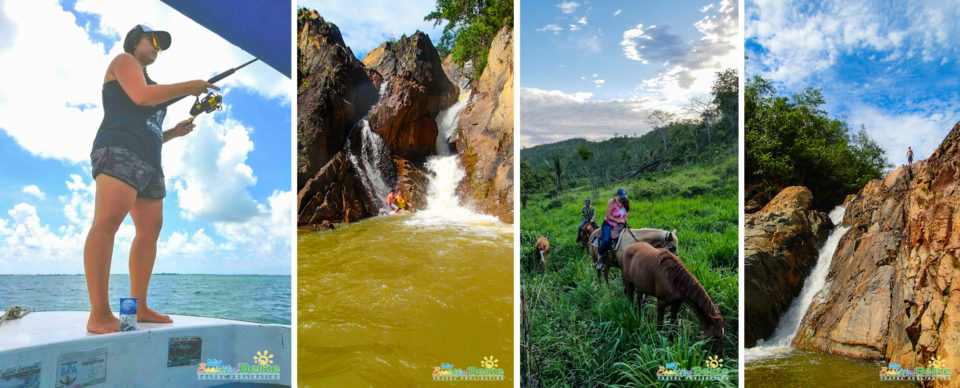 How did you find out about Belize?
Tiffannie: We had family who had visited in the past, and wanted to return again with us! They loved Belize as well.
What made you decide to return?
Both: We fell in love with the people so quickly. Everyone treated us like family, and with no language barrier, we became fast friends. We had so much in common: sports, musical tastes, and of course, the fooood!
What's your favorite food?
Tiffannie: Jalapeño Poppers! Honestly, anything from El Divino.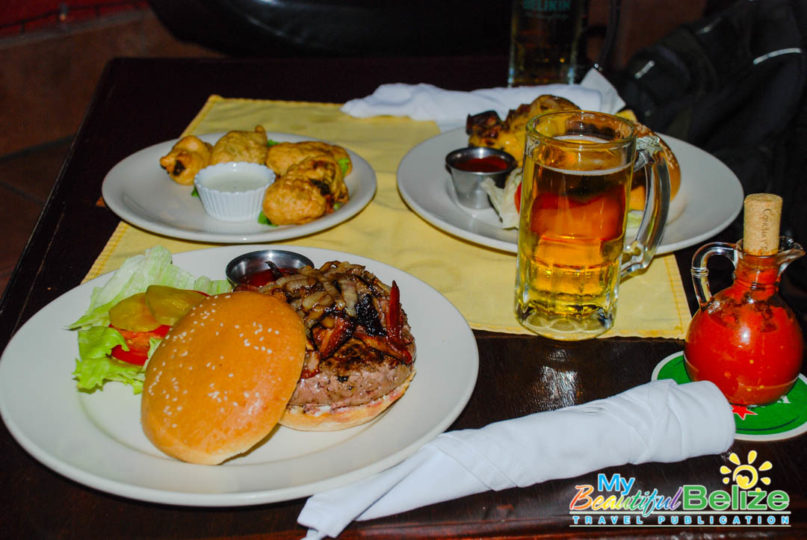 Steven: Boogie's Belly meat pies! Roast chicken from Waruguma.
Tiffannie: Elvi's Kitchen fried chicken. Butt bacon at Ak'Bol.
Both: Fresh grouper caught with local guides, and cooked by our friend Ivan.
Any favorite Belize experiences?
Both: To be honest, our favorite was when we got to go to our friends' house for a BBQ and UFC fight night – we told you we have a lot in common with our Belize friends! It meant a lot to us because we felt like part of the family, and we know that it's not something that happens everywhere. Plus, [Tiffannie] got introduced to her favorite grilled sausages using Running W meats! Haha!
Tiffannie: One of our most recent memorable experiences was with Jungle Splash Eco Tours in San Ignacio. Tour Operator Roberto took us on an amazing Cayo tour. Horseback riding, private boat on the river…he had been recommended to us by our friend Melvin, and it was fantastic.
Steve: On Ambergris Caye, snorkeling at Hol Chan is definitely worth it. We also try to go fishing with our friends Jaime (above) and Adrian at least once on each trip – those friendships came about thanks to our friend Marcial (at Palapa Bar).
Tiffannie: I like watching the sunrises on the island. Sometimes, I just walk up to the end of any dock and palapa to watch the sun come up. I also enjoy watching the sun set aboard El Gato. We really just love it ALL when we're down here.
Is there any place in Belize you want to visit next?
Tiffannie: We hope to spend some time in Placencia soon, and maybe do some camping in the mountains. Our friend Ivan has his own bar, Crocs, so we plan on checking that out too. Steven wants to skydive possibly, but mostly, we're looking forward to spending as much time with our friends down in Belize! It's why we keep coming back now.