After years of looking around for the most happening, loudest party spot, I've come to the realization that I prefer to take it a lot slower these days. I know…shocking isn't it?! Nowadays, there's nothing more inviting than to leave the comfort of my couch and head to El Divino's Lounge area. We've even stretched our experience into an all-day event: start with breakfast, followed by a crazy delicious late lunch, dip in their pool afterwards (during the slower months of the year), and grab some take-out and head back home, feeling thoroughly spoiled.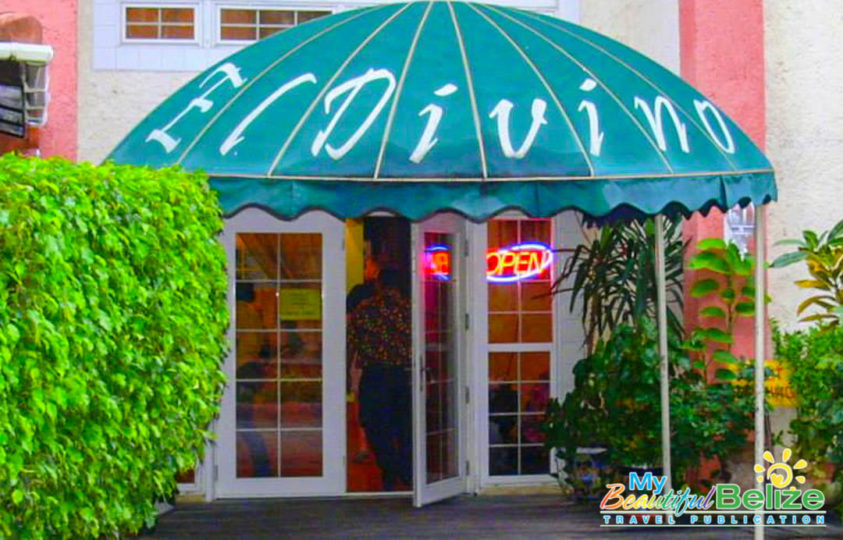 A few of my favorite things:
The morning we decided to splurge on breakfast, we were so surprised at the amount of food we ended up with. Oops! Not that it stopped us from eating every last bite, but yes, you can start your day with a breakfast fit for a king! Fryjacks, bacon (lots and lots of bacon!), eggs, beans, fluffy waffles…all the delicious things you want to start your day with.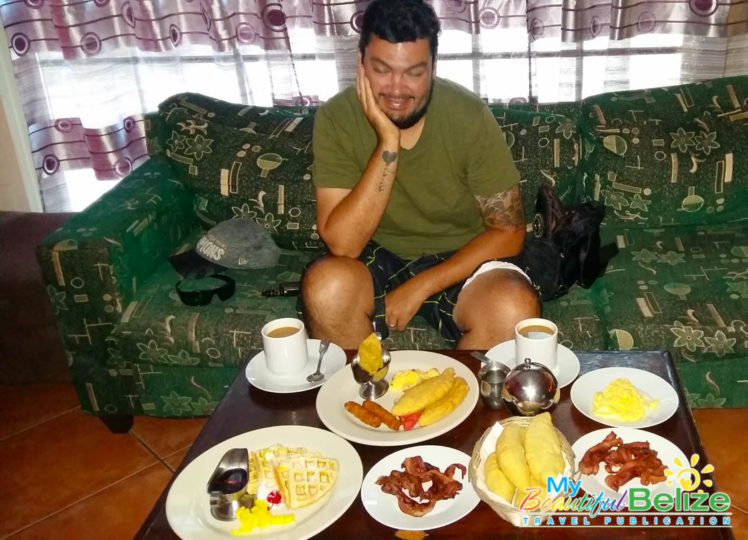 Juicy, delicious burgers: Order the large burgers and ask for medium. My favorite is the bistro, as it comes with lots of bacon and caramelized onions. You could order fries on the side, and they will be delicious too, but honestly, the burger will be plenty to satisfy you! If you MUST have fries, then order the ¼ pounder and it automatically comes with fries, for the same price!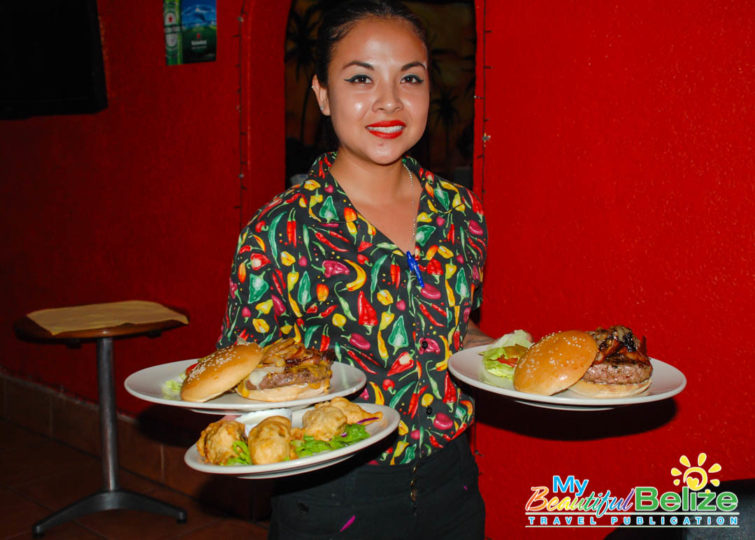 Ceviche: Small, medium or large, mixed or with just one type of seafood – you cannot go wrong ordering El Divino's large ceviche. Fit for a party of four, this giant platter comes with loads of fresh, crispy chips and extra limes and habaneros on the side for you to mix and match to your heart's content. Order a pitcher of beer to wash it all down and your afternoon snack could be a full meal!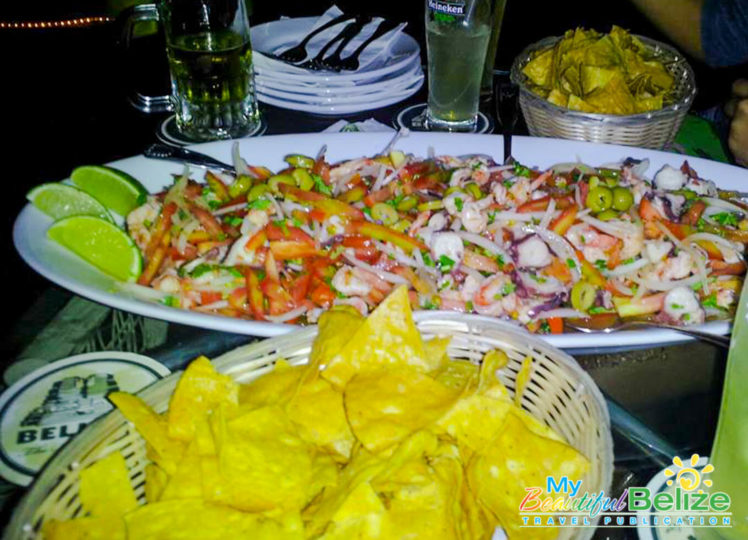 Another tasty snack is their fabulous jalapeño poppers. My husband loves them – and this is a man who gets hives from seeing a bottle of Marie Sharps!
Their menu is filled with items I haven't even tried yet because I keep coming back to the staples, but I hear they have delicious pastas, meats and more. Between the crazy delicious foods and warm smiles from their friendly staff, it's definitely a 'divino' experience!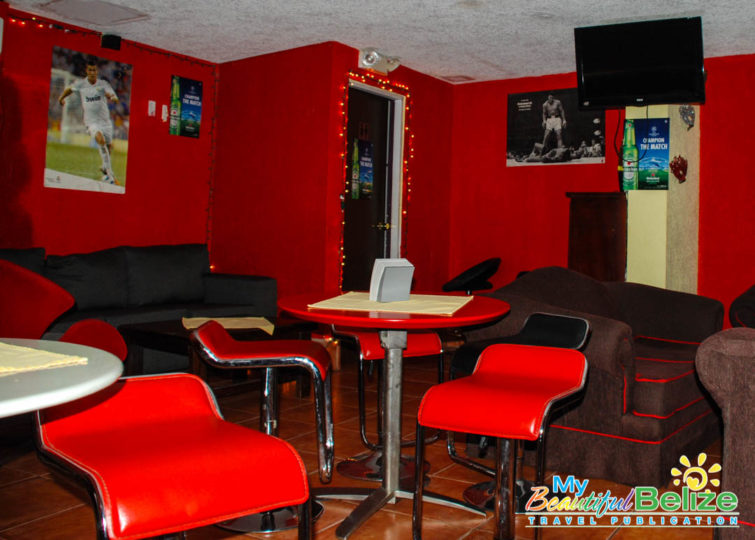 El Divino is located at Banana Beach Resort, just south of town on Sea Grape Drive. You can call to order ahead (their kitchen closes at 10PM) at 226-2444 or 226-3848.