Talk about changes – if only the Palapa Bar could tell you some stories!
Now located in downtown San Pedro, owners Scott and Jodie Harnish experienced much heartbreak when they lost their beloved, recently transplanted bar, during the devastating Hurricane Earl of 2016. But, as her owners, and truthfully, all those who knew her would say, "She's resilient and strong". So, like a phoenix rising from the ashes (rubble), she came back and she is bigger and better than ever!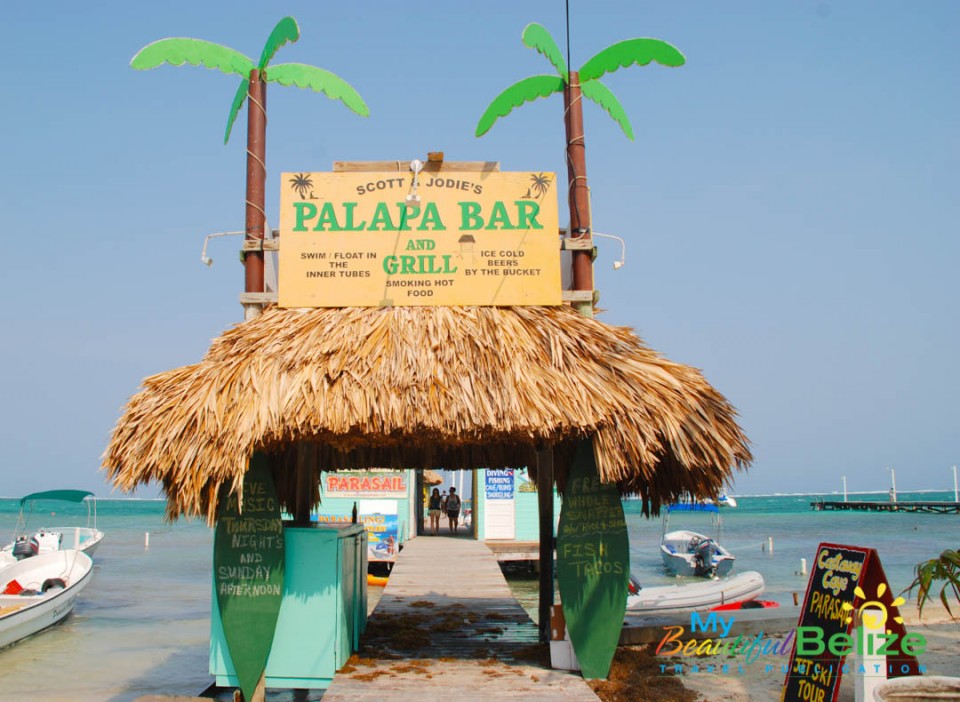 The revamped bar was rebuilt in mere months, using some of the salvaged wood and lots of sweat and even tears. Bartenders turned into construction workers for a while, alongside the Harnishes, working quickly to bring back to life everyone's beloved watering hole.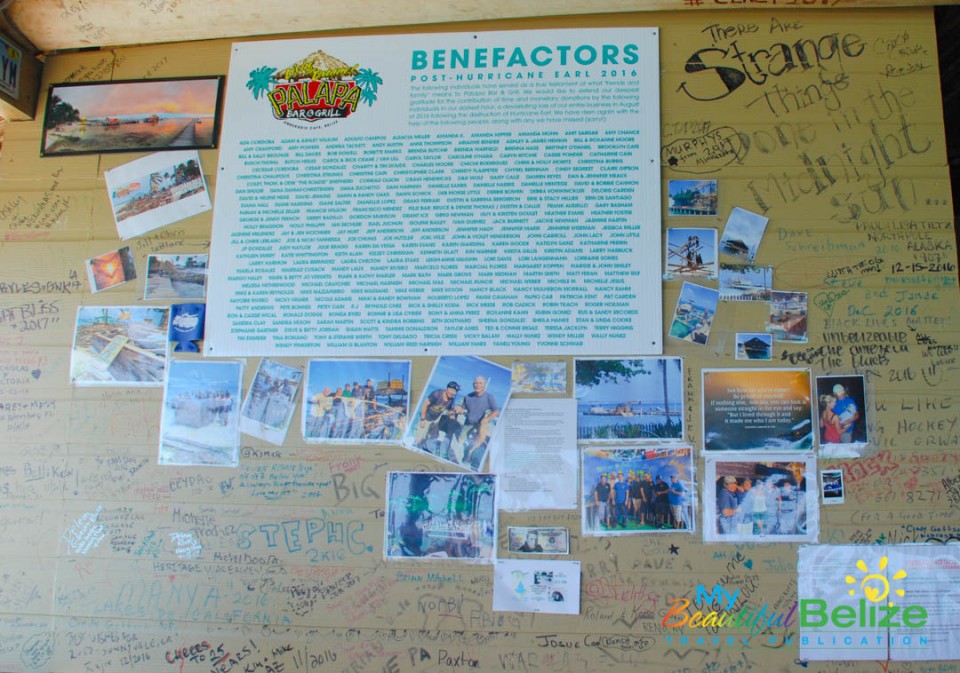 The final result; a gleaming, fantastic space with an extra-large bar that can seat tons of people. The inner tubes are still outside on the turquoise water, and you can still get your beers dropped down for you in a bucket. The laughter is just as loud, or perhaps louder now, and the palapa casts its shade on you when the sun gets to be a bit too much.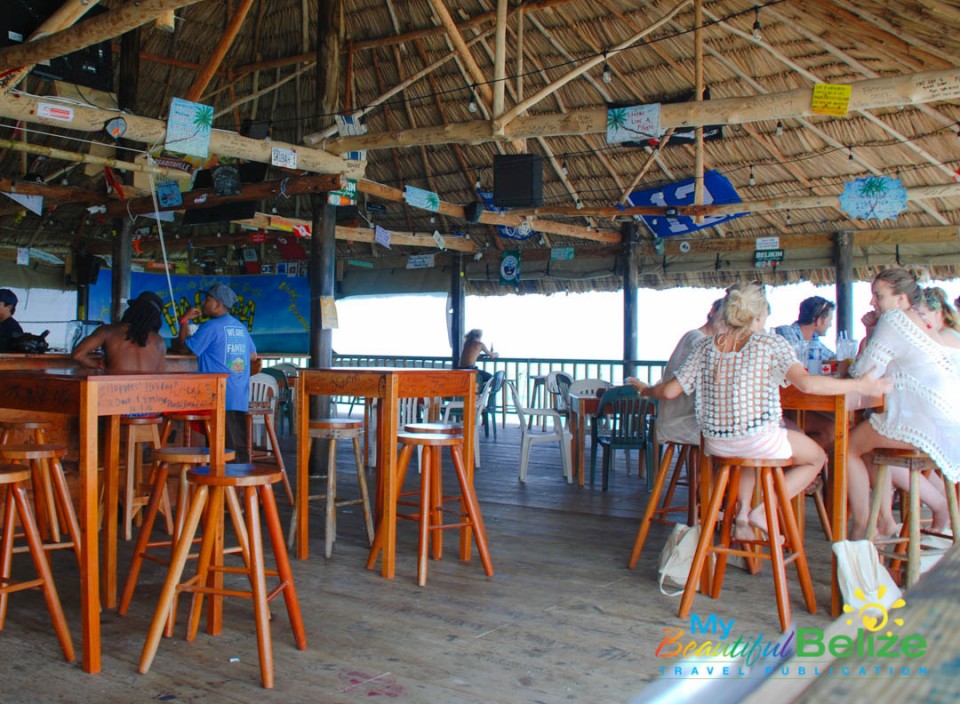 Yes, she is back, and she is glorious! Be sure to stop by and crack a joke or two with the bartenders. Marcial will crack one right back at you…and so will Rony and Chi…it's like coming to a revamped home. The beers are still ice cold, and the Palapa punch will still knock you if you don't watch it, and those burgers are just as yummy. It feels new, but soon you'll just be one of the Palapa gang – and that is the best feeling of all!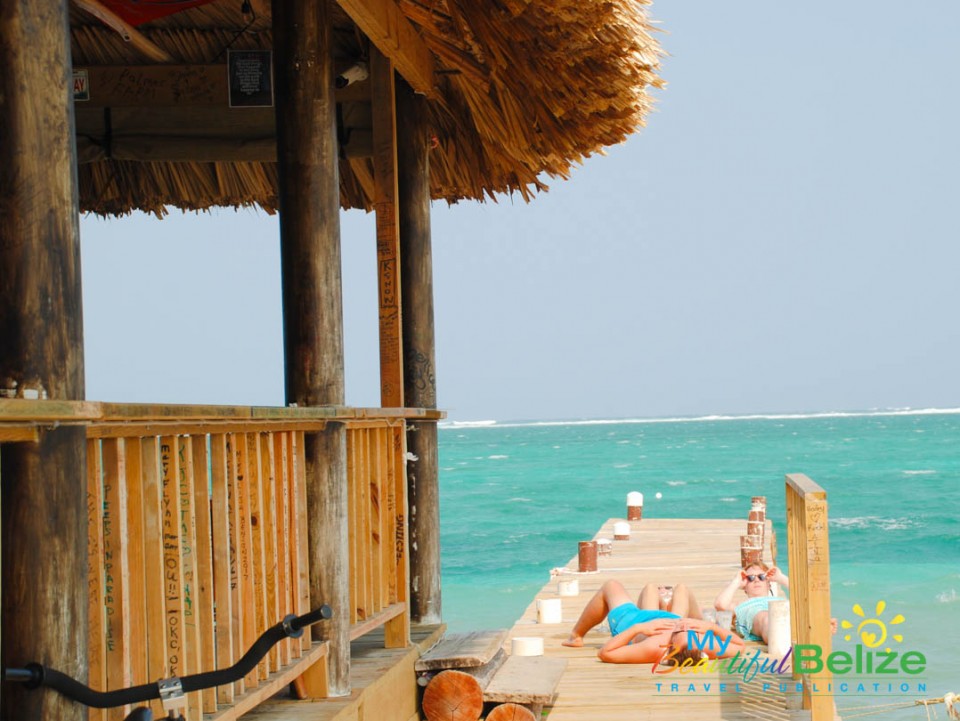 Cheers to the Palapa – long may she live!