The latest census figure for the entire country of Belize is under 400,000 within 8867 square miles. So you can imagine how difficult it is to understand how one 75 square-mile site could have housed half our current population. But, that's the archaeological belief – that Belize's largest Maya site – Caracol, was home to 200,000 Mayas, housed in around 35,000 buildings.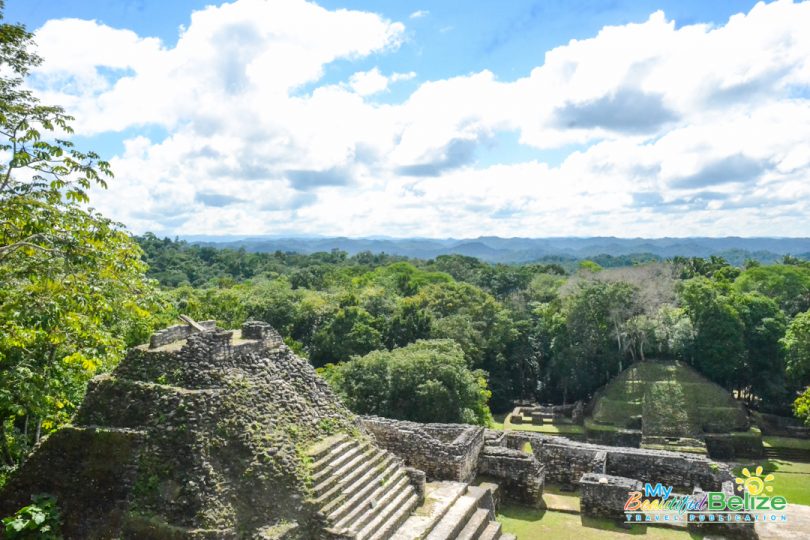 What was once a bustling city is eerily quiet when we arrived. The only sounds are those of leaves rusting in the breeze, interspersed by an occasional roar from howler monkeys calling to each other high above the treetops. When we make our way past the entrance, darkened by the thick trees, it's to emerge near a few tall structures. The sight of trees and their roots intertwined with the stone edifices is a testament to the amount of time Caracol lay undiscovered and untouched. In fact, despite having been discovered in 1938 by Rosa Mai, a logger seeking mahogany in the Chiquibul Forest, actual mapping didn't take place until between 1951 and 1953.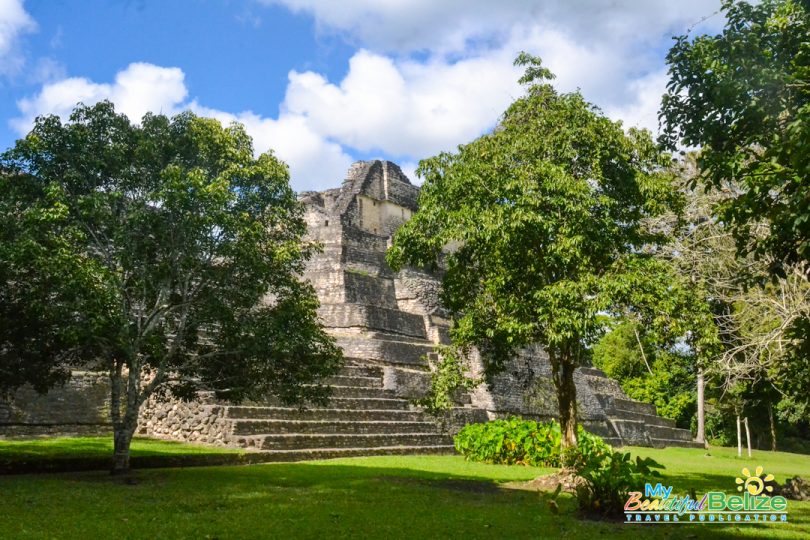 Caracol has always been a bit of a myth to this Belizean. I have vague memories of getting to visit once during my childhood school days in the later 80's. The long, bumpy bus ride filled with eager, curious children, our teachers asking us to behave as we itched to climb every step we saw. I had forgotten the actual journey to the site from our village, only remembering it took forever.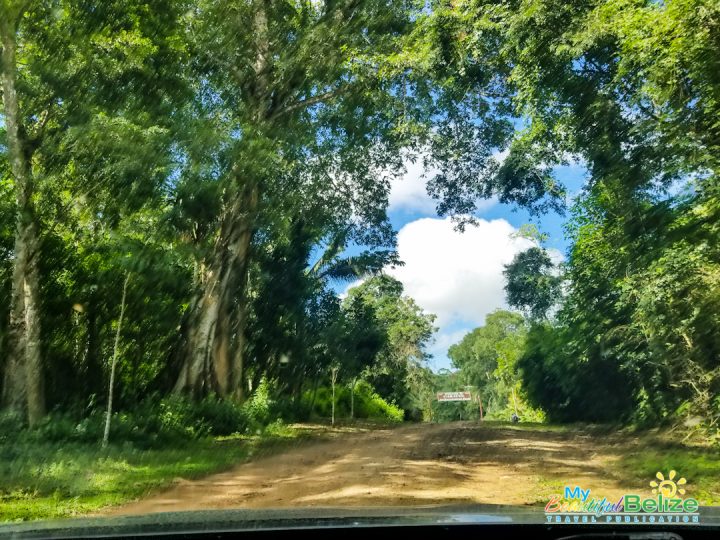 When we made our way in a private vehicle from Gaia Riverlodge, nothing about the winding dirt road seemed familiar. Due to its difficult-to-get-to location, visitors to Caracol are encouraged to get to the ranger look-out station before 9:00AM. There, a few members of the Belize military wait to register your entrance into the Chiquibul forest, and accompany you for your safety. That sounds a lot more daunting than it really is, but again, distance, lack of access to communication, undeveloped roads, all mean we take precautions to get to one of Belize's more unique locales.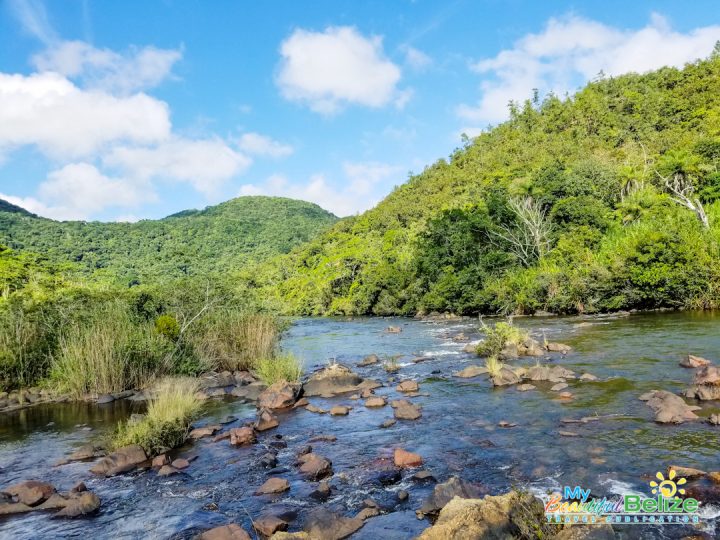 In a few years, this may not be as big an issue, as the Government of Belize recently signed a loan agreement to finance what is known as the Caracol Road Project. The intent is to ensure proper access to what could be one of Belize's largest attractions in the tourism industry.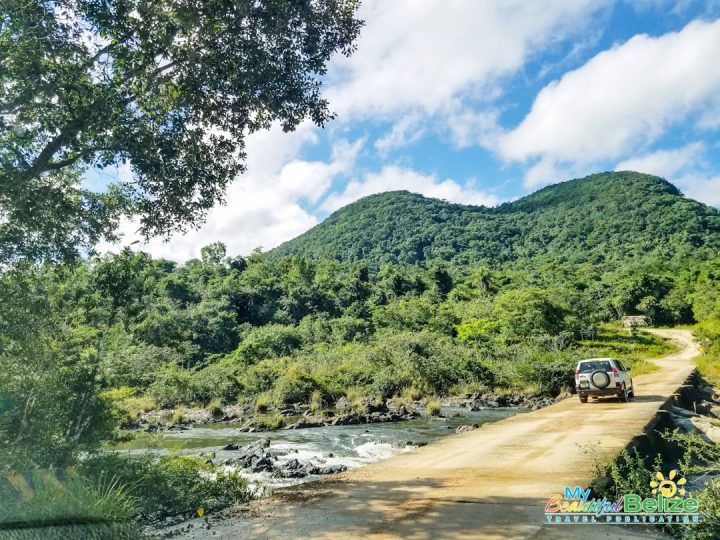 The hope is that Belizeans and visitors alike will be able to take in the majesty of Caana, Belize's tallest man-made structure (at 136 feet). For now, we risk our private vehicles on unfamiliar terrain, driving through a bit of a potholed section of dirt road. On this trip, we're surprised to drive on patches of paved road, clearly old and washing away, deeply rutted in several large parts, but still navigable enough. It's all worth the bumps and jumps, as we eventually pull into the parking area near the visitor center to make our way through the famed Maya city of Caracol.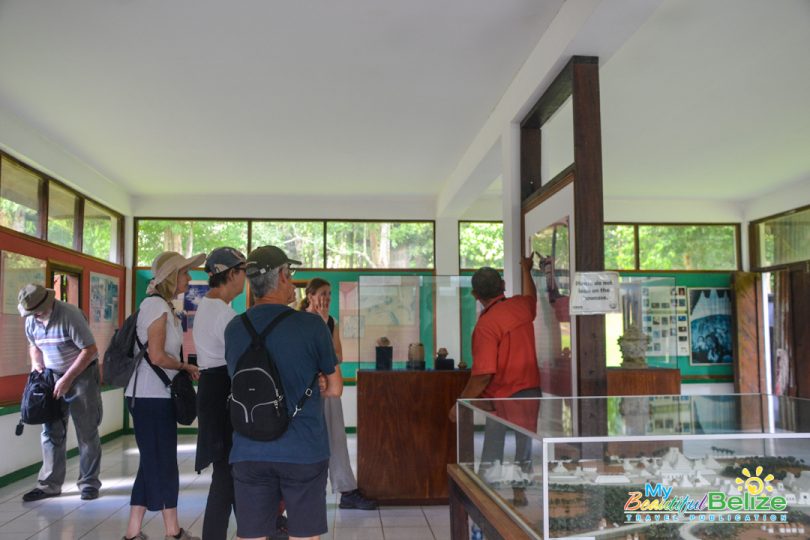 We pay our $5 Belizean fee at the entrance, then head inside the visitor center to familiarize ourselves. Despite not having a guide for our visit – a first for my editor Tamara and a second for me – we make do with a slight briefing through reading and studying artifacts on display. I have a feeling there will be some addition to the informational walls when the road gets put in, because over the years, exciting discoveries in the archaeological world have shown a connection between Caracol in the Cayo District with Nim Li Punit in the Toledo District.
The idea that royalty once walked those grounds, commanding 200,000 strong deep inside a forest; well, it still gives this Yucatec Maya woman chills! How much do we really know about those who came before us? Where did 200,000 people just, disperse to? What caused them to leave, never to return? Will we ever have answers that satisfy us? Probably not! But we can respect their history by restoring their temples, appreciating the work that went into making structures like Caana (Sky Place)!
It's a daunting task clambering to the top of Caana, but at the end of many, many steps, the stunning views are well worth the hike. If you look hard enough (and know your geography) you can actually see Guatemala to the west. The vistas are stunning, and even though there's a bit of huffing and puffing, the breeze cools us off quickly, and we take our fill of some of the best views of Belize.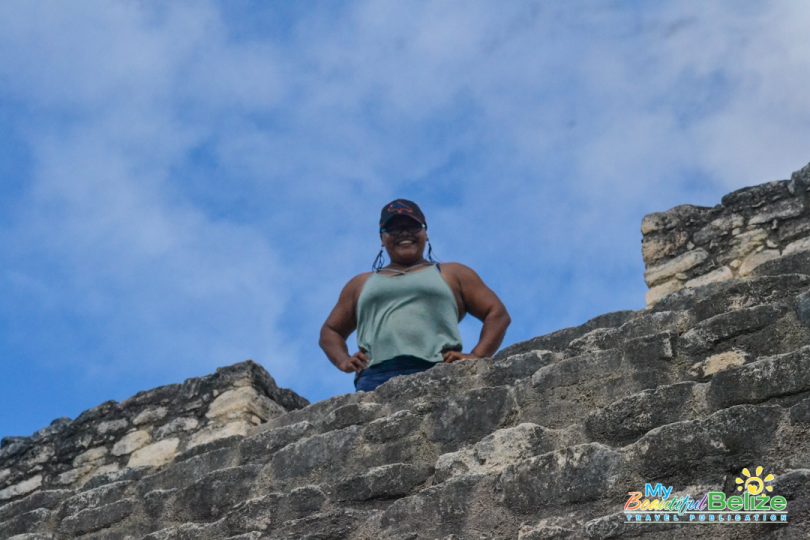 After conquering the tallest structure, we are a little undecided where to go. But, as we tend to do, we pick a direction and begin walking. Without a guide, we are left to our own devices, exploring the various surrounding structures throughout the property. We stumble upon a shelter of sorts, and realize that there are some amazing pieces barely protected from the elements. I'm reminded that in Belize, you get the REAL experience.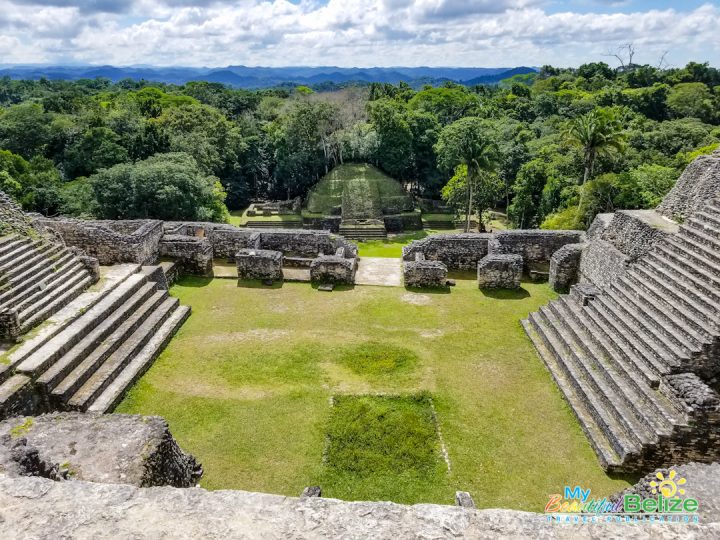 Caracol is still being unearthed, and there are so many untold stories just waiting to be shared. We crawled into dark crevices…we stumbled on a mano y metate…we stood under archways and [I] chased butterflies through ball courts. We studied stelae and marveled at the plants growing all around. We decided our next visit would include a guide just so we could have factual information to report, but for a first 'discovery' of Caracol, our self-guided tour was perfect.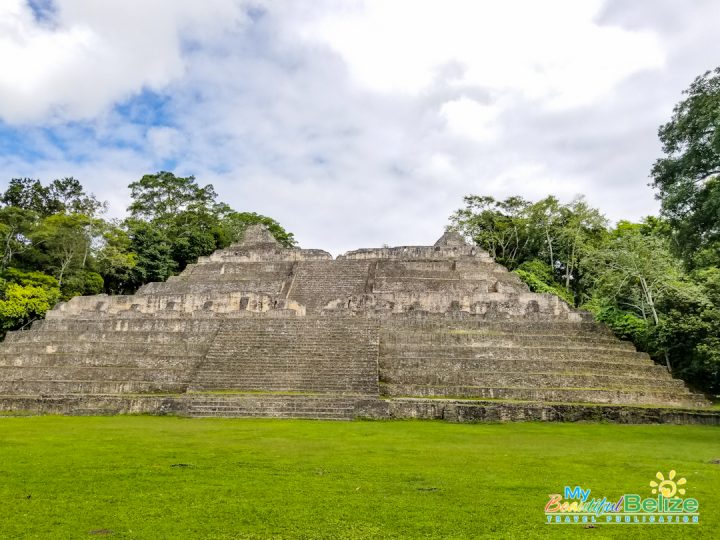 If you've booked a tour to get to Caracol, all is set for you. Just be aware that the drive from San Ignacio Town to Caracol is about two-and-a-half hours. From the Mountain Pine Ridge area at Douglas D'Silva Forest Station, it's approximately 45 minutes until you reach the Caracol Archaeological Reserve. The site is open to visitors all year round, with special notices posted in case there may be flooding on the roads.