Imagine having endless ideas in your mind, then attempting to bring them to fruition, failing time and again, with a few successes sprinkled in between. Don Omario Perdomo, founder of Traveller's Liquors, is famed for his backyard successes, his hundreds of attempts and experiments that eventually led to what is now known as a top Belizean rum distillery. We all know of the One Barrel and Five Barrel, the Kuknat Rum that goes in our famed Panti Rippas, the Belizean Rums perfect for mixers, and even wines, brandies and gin. One standout spirit is the Don Omario, and its story is one for the books indeed!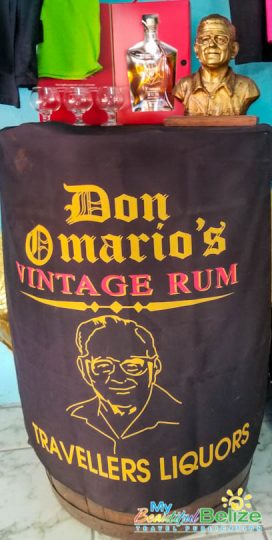 Don Omario's daughter, Her Excellency Perla Perdomo, Belize's High Commissioner to London, shared the anecdote with a rapt audience during the recent re-branding launch of the Don Omario 10-year aged rum.
"My mom has great stories of how he experimented with different products in her kitchen. He had hundreds of failed products, but he kept on trying. He was obsessive about creating markets and using products made in Belize and his mind was always going 100 miles an hour thinking of new products. This occurred even after he became ill.
On his last visit to the factory, I am told, he told my brother Mayito not to touch a few barrels that he had wanted to sit and age as he had something in mind for them. He never came back to Belize and so was never able to make that product he had in mind. Little did he know that 10 years after his death, the product that he had laid down would be bottled and packaged in his honor and called DON Omario.
I remember when I was here at Travellers, my brother Mayito coming to me and telling me 'Look we have some barrels that Daddy told me not to touch.' I immediately said, 'We need to do something special with it!'
We are fortunate that my brothers Romel and Mayito inherited his wonderful nose and were able to come up with the DON Omario blend which captured the years of experimenting and blending that my father had earned."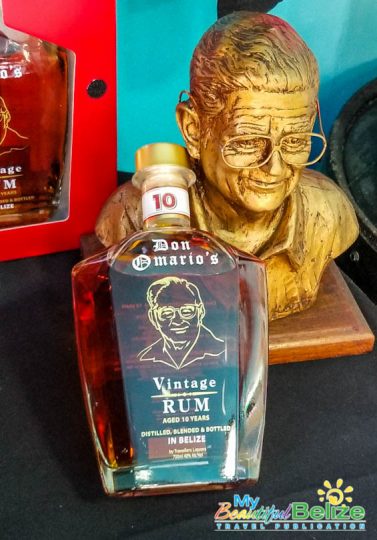 A little over 20 years after Don Omario's passing and 10 years after the launch of the first batch, a new presentation was launched. Don Omario's family feels that it is a product that captures the spirit of the man he was, but also does justice to the special liquid inside the bottle. They took their time to work on the packaging and its design, focusing on making it a valuable collector's item and a perfect Belizean souvenir. The spicy-smooth taste of the rum is best enjoyed neat – or at most, over ice – and its flavors are designed to be savored with good friends. It's a wonderful gift, and a reminder that despite numerous failures, over time we can achieve a dream, and even perfect it!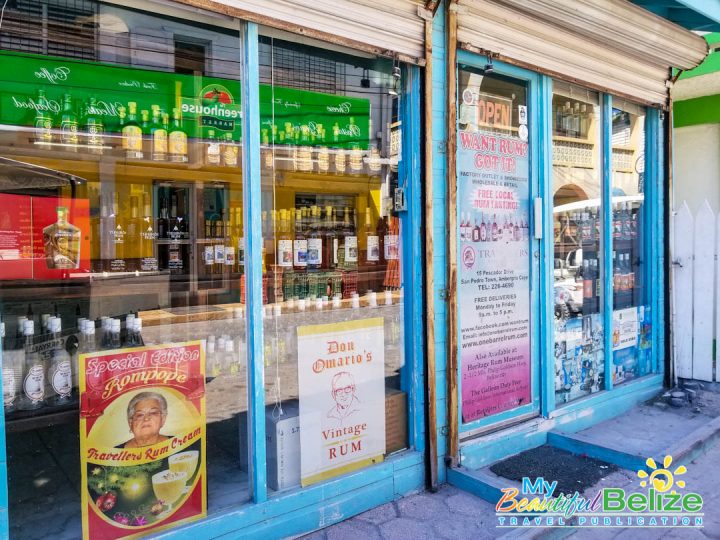 Don Omario retails anywhere around $130-$150BZ, and can be bought at the "Want Rum? Got It!" store on Pescador Drive (middle street) in San Pedro Town, or at larger supermarkets countrywide. Cheers to a wonderful entrepreneur's legacy!