Mesa Cafe, located on Tarpon Street at the Vilma Linda Plaza is the ideal spot to sit down to a fabulous breakfast, brunch or lunch and enjoy some fine wine. The cafe is owned and operated by Australian Sheldon Florence, who invited us for a delicious lunch on a warm Wednesday afternoon.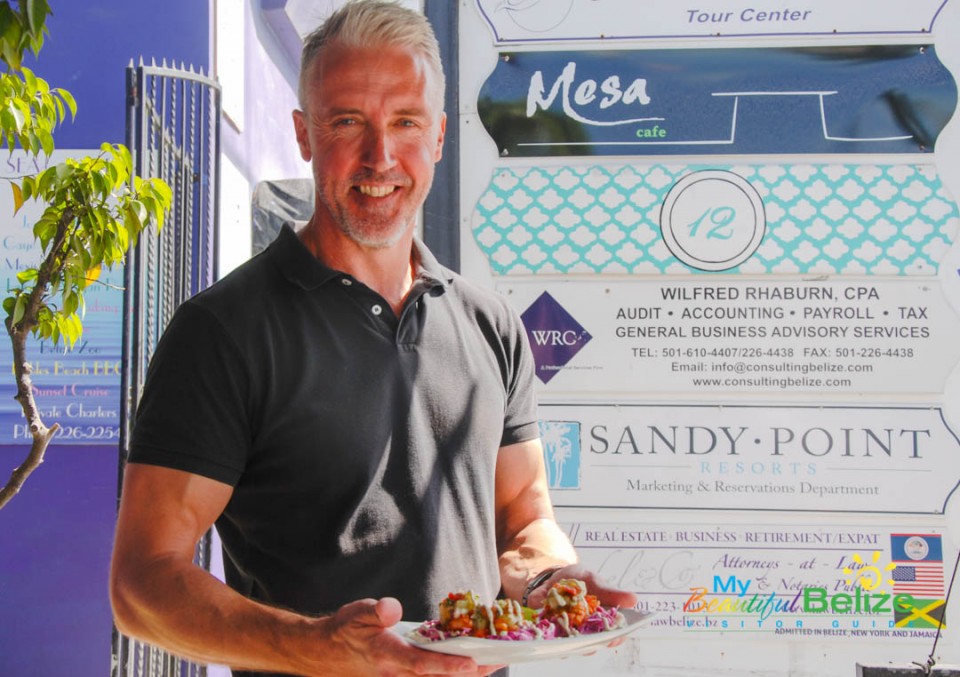 Patrons can enjoy their signature eats in the relaxed, air conditioned café, or soak up some Caribbean sunshine with outdoor patio seating. Whichever you choose, you are sure to have a one-of-a-kind dining experience!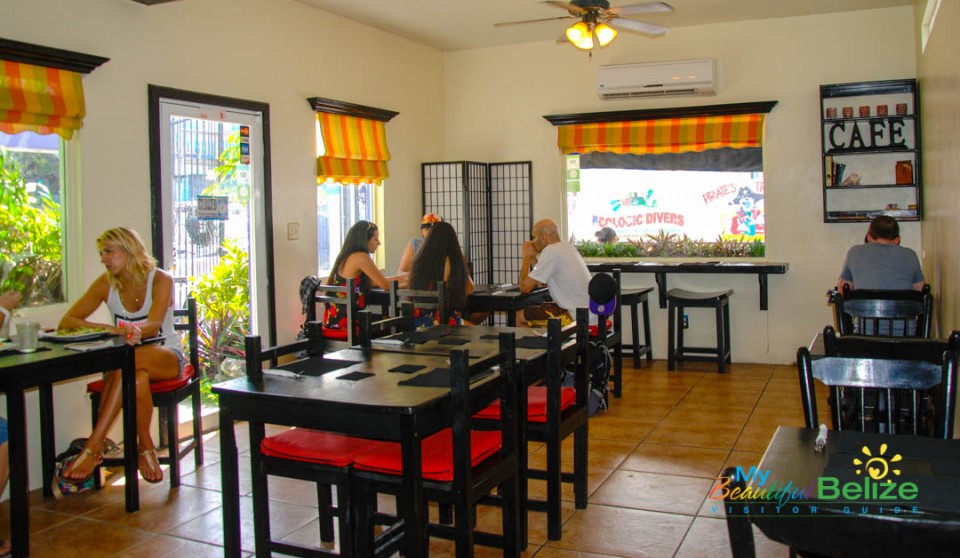 Janelle and I were treated to the lobster special of the day, and on our plates were some super delicious tacos. The  tacos are three to a serving, and consisted of fresh locally made corn tortillas, with Mesa's iconic purple cabbage slaw, with generous chunks of Cajun seasoned lobster all topped off with a fabulous tropical pico de gallo and cilantro mayo.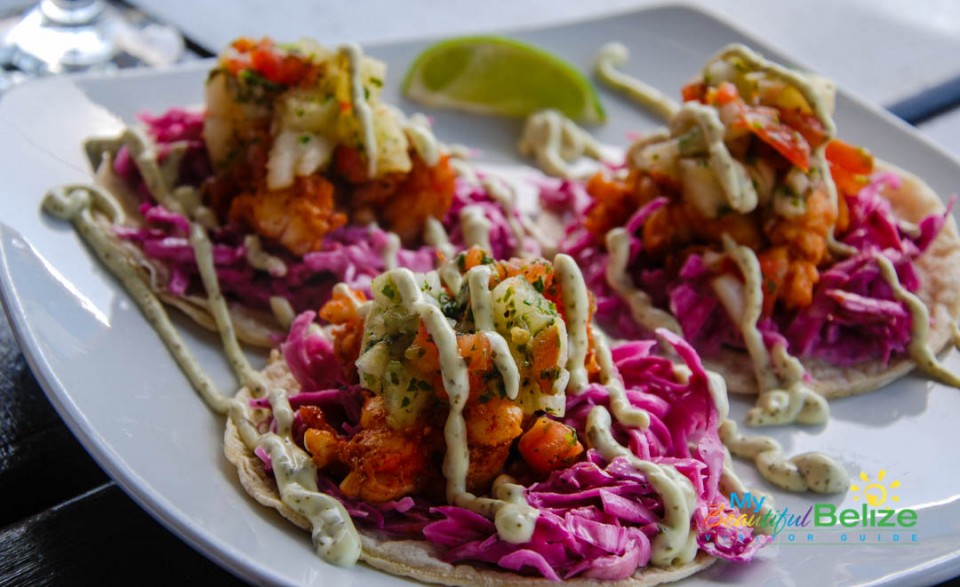 Now, let me be forward and admit that this isn't your typical Belizean lunch, every now and again we like to switch it up, and Mesa definitely offers us a welcome change from rice and beans, and it's taste is truly signature.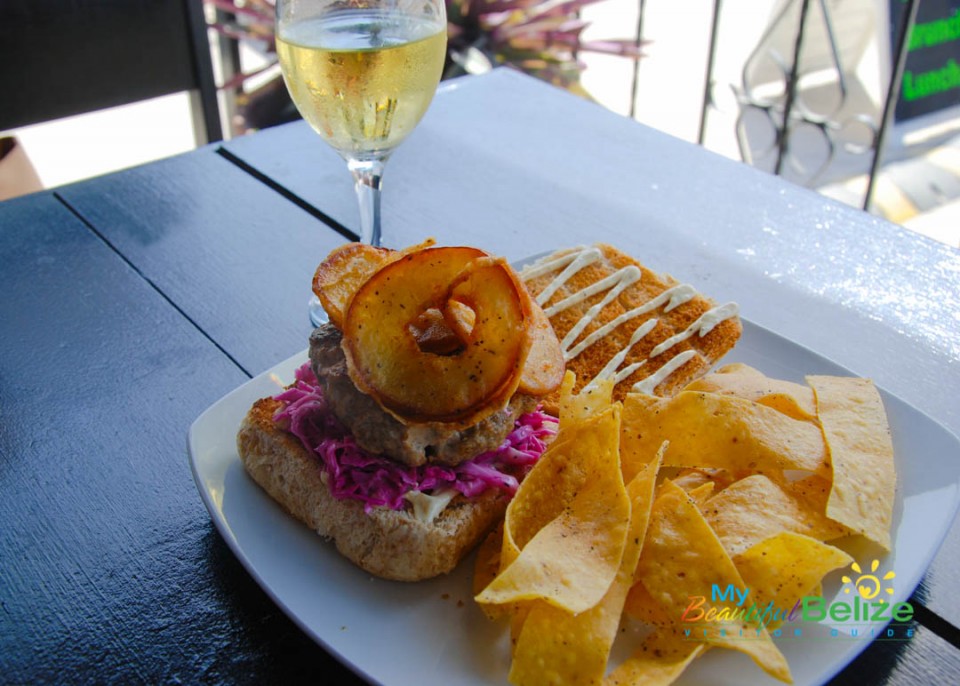 We also had a unique apple pork burger, consisting of a deliciously seasoned patty made with premium ground pork on a lightly toasted bun, with cilantro mayo, Mesa's delicious slaw and topped off with fried apple rings, and served with crispy corn chips. I couldn't get enough of this – it was the perfect combination of sweet and salty, and the fried apples were certainly something I've never had on a burger. What a rich complement to the decadent seasonings of the juicy patty.
Both dishes were paired with a glass of Australian Chardonnay (of course Sheldon would give us Aussie wine; we see you representing Sheldon 😉 )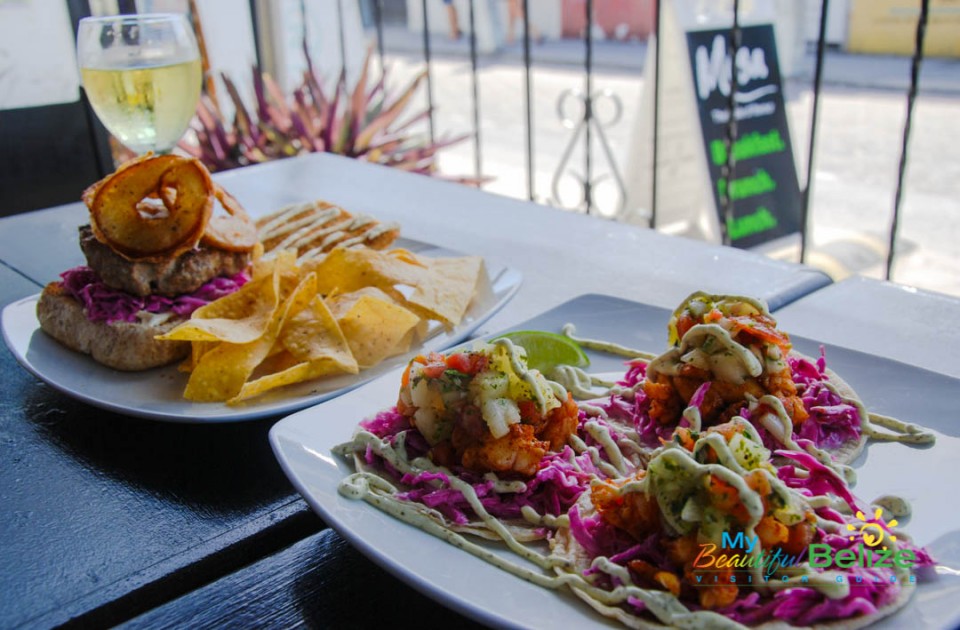 Combine these two amazing dishes, with a glass of chilled wine, great service and a beautiful sunny day and we'd call this heaven!
Be sure to check out Mesa Cafe on your next trip to Ambergris Caye, trust us, you're in for an amazing treat! They are open from Mondays to Fridays from 8AM to 2PM, and are located on Tarpon Street at the Vilma Linda Plaza. Contact them at 226-3444 or visit their Facebook page for more info.
Check out other patrons' reviews about them on TripAdvisor and be sure to leave your own after you've visited!