What can be better than a place serving amazing coffee and delicious food? NOTHING! And that's what you get at Mesa Café. Having eaten there before (stuffed burger) and loved it, and being a coffee junkie, I was quick to jump on the invite to sample some offerings.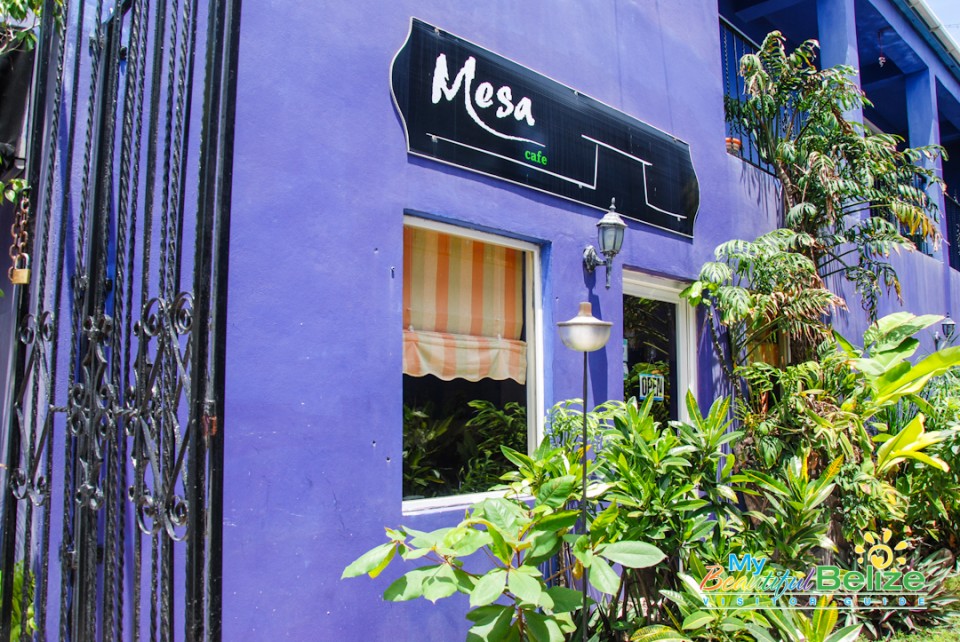 Mesa Café is owned by Australians Sheldon and Jo Florence, and they serve a variety of contemporary dishes, including a wide range of vegetarian selections. Honoring the title of "Café", Mesa also serves real espresso coffee (for the caffeine addicts) and teas (for the caffeine non-addicts). Sheldon is the master mind in the kitchen while Jo serves up some astounding coffee concoctions.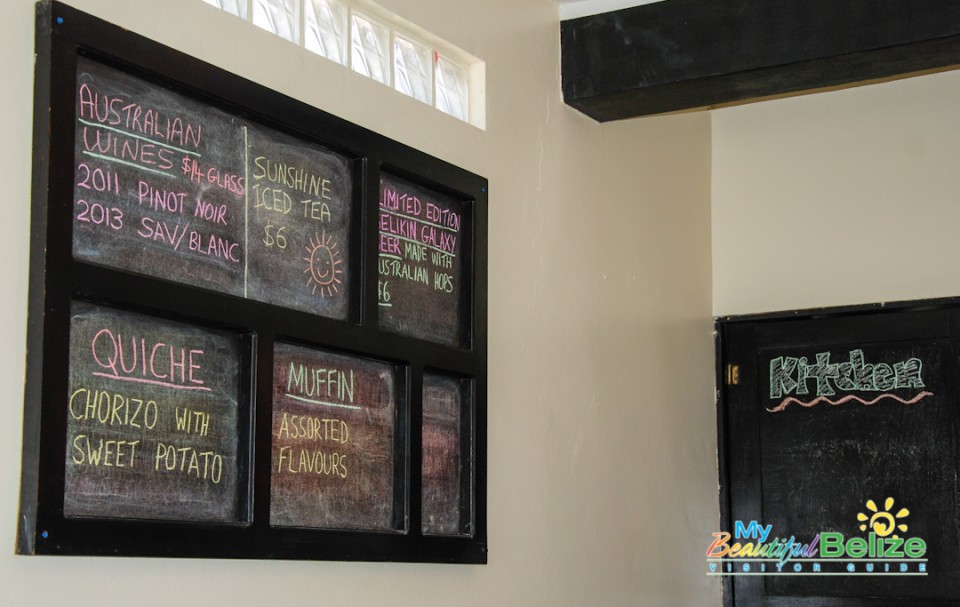 It was a solo date for me, which meant more food for me, myself and I. Located at Vilma Linda Plaza on Tarpon Street, Mesa offers both indoor and outdoor seating. I opted for indoor, away from the blazing sun.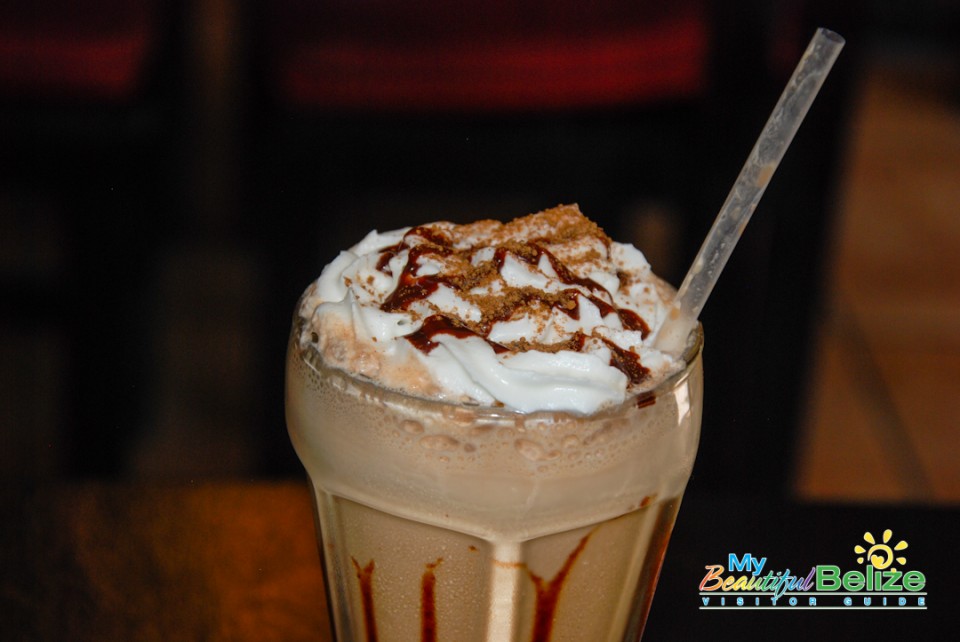 Jo started me off with a coffee drink while Sheldon cooked up something yummy. The Iced Mochaccino… OMG it was so darn good! Nectar of the Gods (coffee) combined with the best invention ever (chocolate) in a tall glass, topped with whipped cream. My date was off to an excellent start! Jo sure is an awesome barista.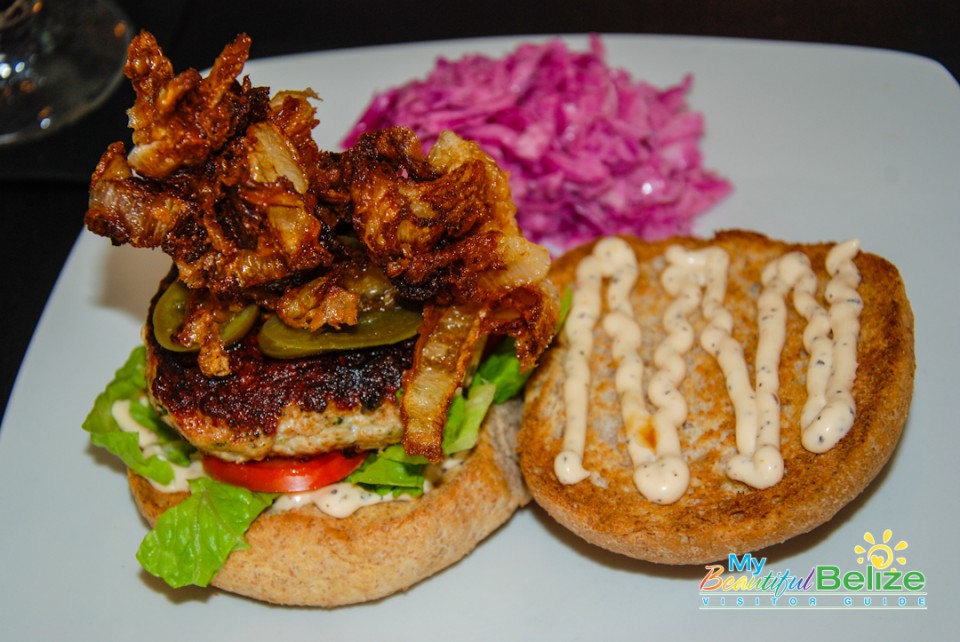 With my taste buds in a super happy mood, I was ready for the first dish that Jo brought out: a spicy chicken burger. This was no ordinary chicken burger, oh no- Sheldon created one heck of a burger. Soft toasted buns cradling a spicy white meat chicken patty topped with fresh lettuce, tomatoes and fried onions. Yes, I said fried onions. Each bite set my taste buds into overdrive. Compliments to the chef on this dish!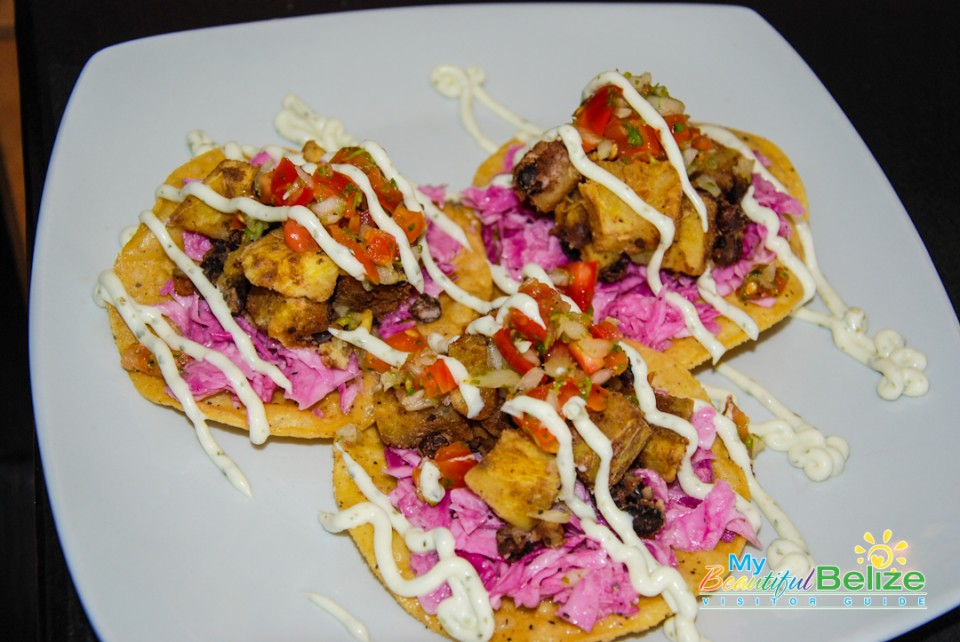 My carnivorous side satiated, I delved into the vegetarian option. A spin on classic meat tacos, the Crispy Sweet Potato Tacos made me forget that I was a meat lover. Crispy fried corn tortillas are topped with a hefty amount of well-seasoned, tender sweet potatoes, beans, tomato salsa and a glorious purple cabbage slaw. Each individual flavor meshed in perfect harmony. Vegetarian or not this is a must try dish.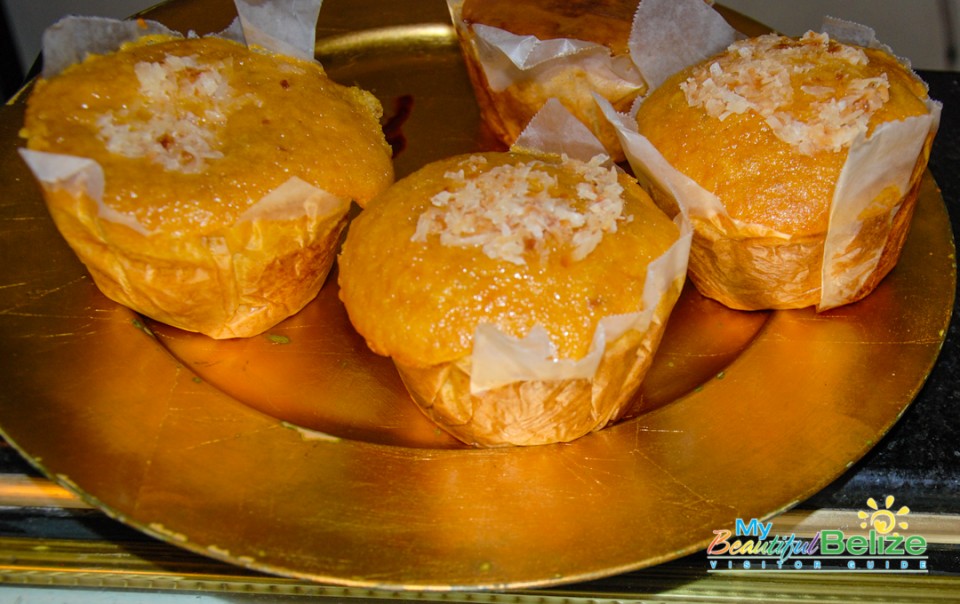 I took a couple back to share with the slaves-err- coworkers back at the office, and they agreed that you wouldn't miss the meat at all!
Next time you are in the mood for something different, try Mesa Café. Be sure to ask about their daily specials, especially the quiche and muffins. We guarantee you will leave with a full and happy stomach, and just a tad more caffeinated!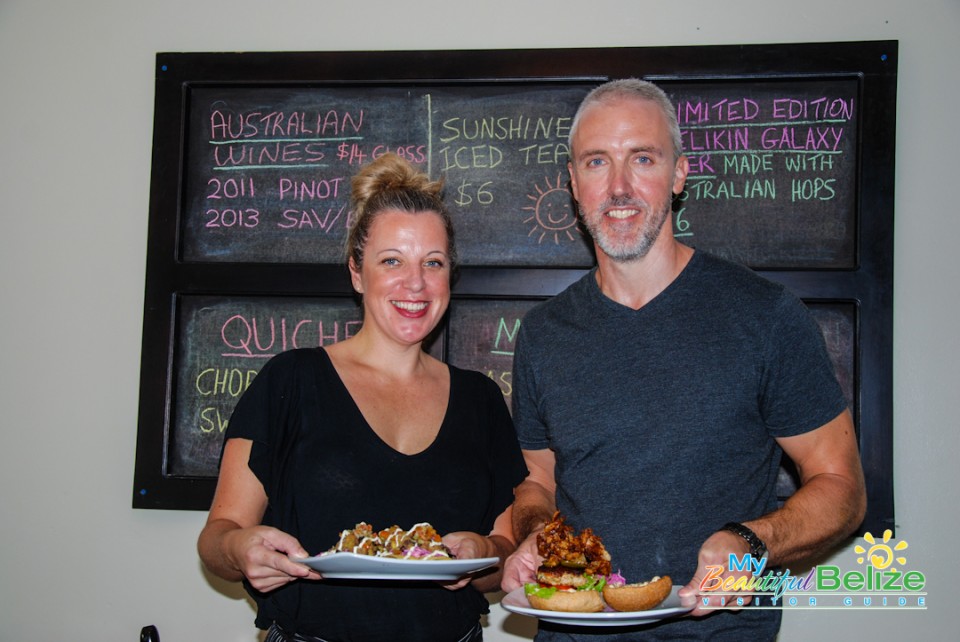 Mesa Café is open from Mondays to Fridays from 8AM to 2PM. Contact them at 226-3444 or visit their Face Book page for more info: www.facebook.com/MesaCafeSanPedro. Be sure to let them know about you dining experience on TripAdvisor.