On September 3, 2014, Traveller's Liquors unveiled The Belizean Rum, their newest gold rum. Inspired by the beauty of its country of production, The Belizean Rum celebrates the natural wonders of this magnificent land with labels depicting the Great Blue Hole, Xunantunich Maya Archaeological Site, the Paslow Building and the beautiful Jaguar.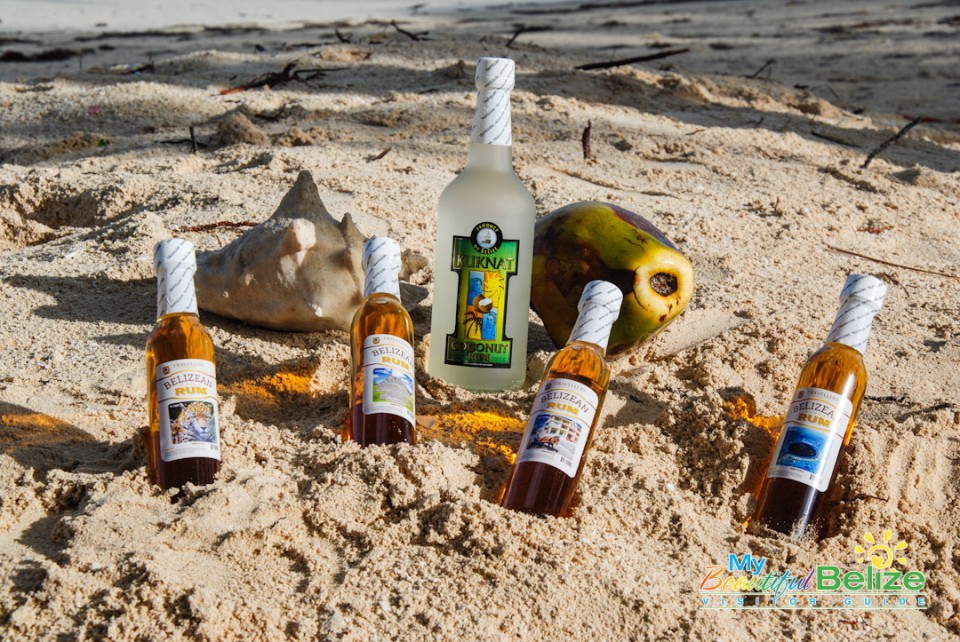 It is a premium rum, blended from the most mature and finest aged barrels available at Traveller's Liquors. But even better is its claim to be tasteless, a perfect pairing to any mix you desire.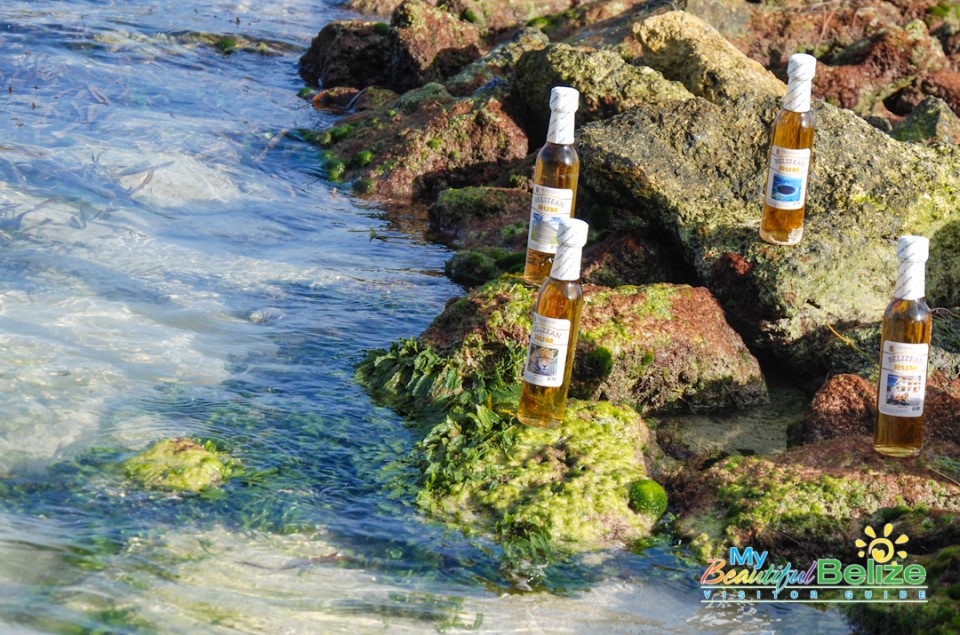 Thanks to the generosity of Traveller's Liquors San Pedro branch manager, Miguel Perez we were able to get some "samples" of the product. I'm talking six 200 ml "pencils" or, as Miguel calls them, "mosquito foot". I think Miguel was trying to kick off our weekend early. Oh well, let the party begin!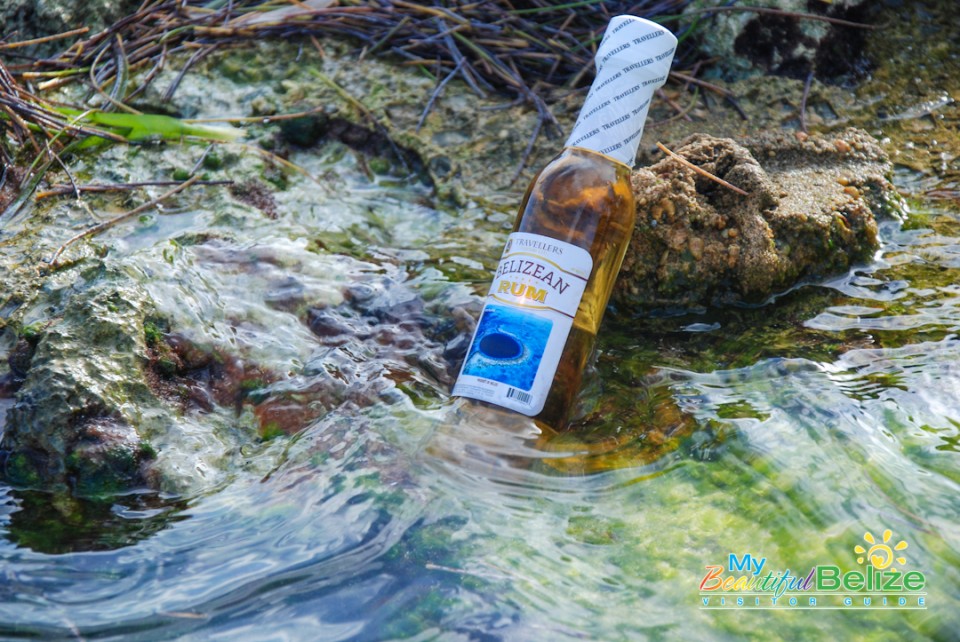 Before we started drinking, we needed to give our "pencils" a photo shoot. Off to the beach we go! Mary and I had some outdoor fun, positioning the bottles on the beach.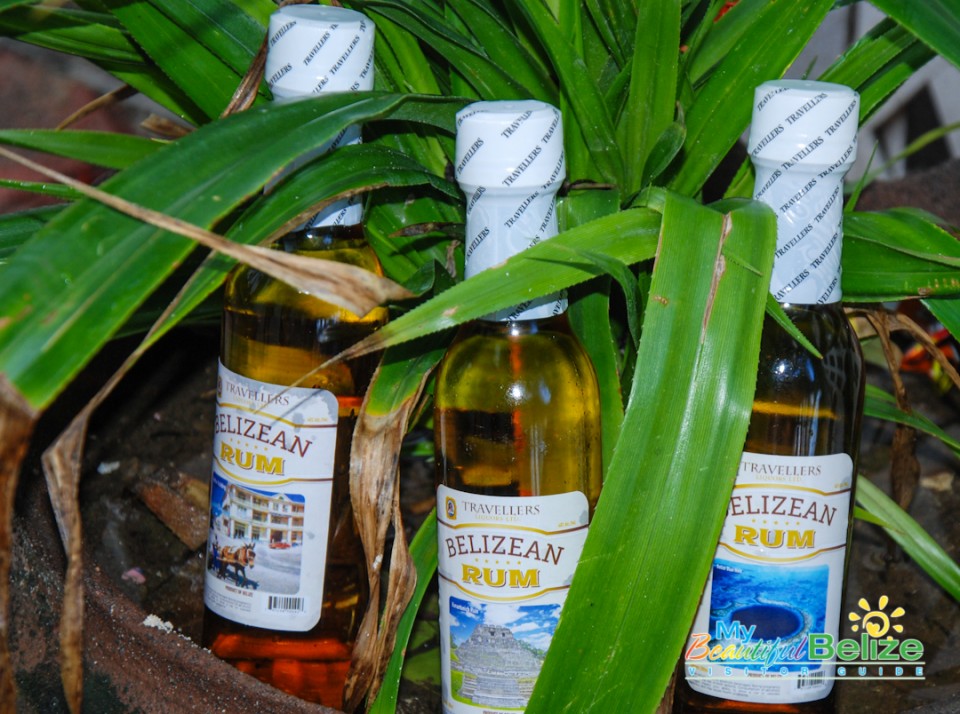 Of course, sandy toes and getting splashed by the rolling waves was just part of the fun! We even had spectators who had fun suggestions, and by the time we were done shooting, had made new acquaintances! Have rum? Make friends?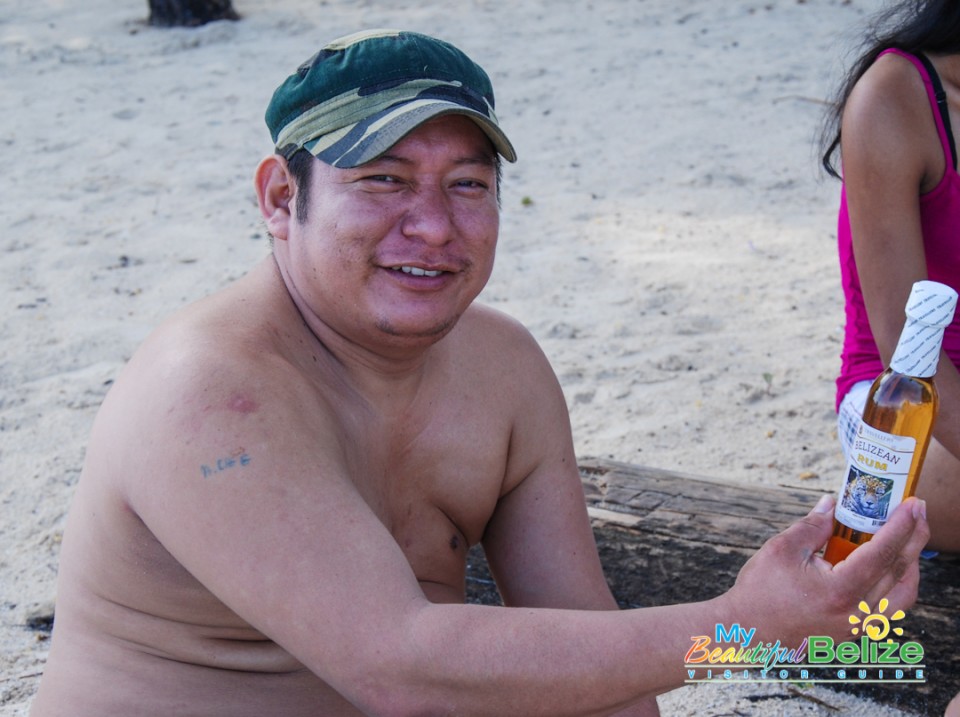 Now that we had the rum and the pictures are taken, what about the mixers? Time to take orders from the staff and run to the store! Tamara opted for a classic rum and coke, so she ordered a coke light (because she's watching her figure). Mary got fresca, soda water and limes to make her signature Ave Maria, while I went for cranberry juice.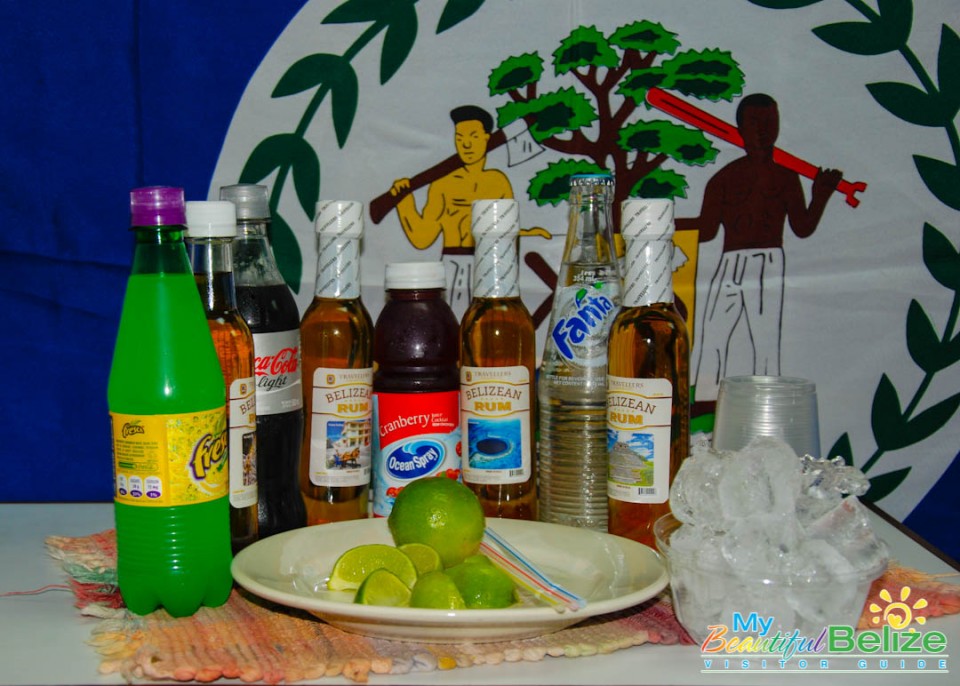 Monique had to settle for plain 'ole cranberry juice. No alcohol for our mommy-to-be!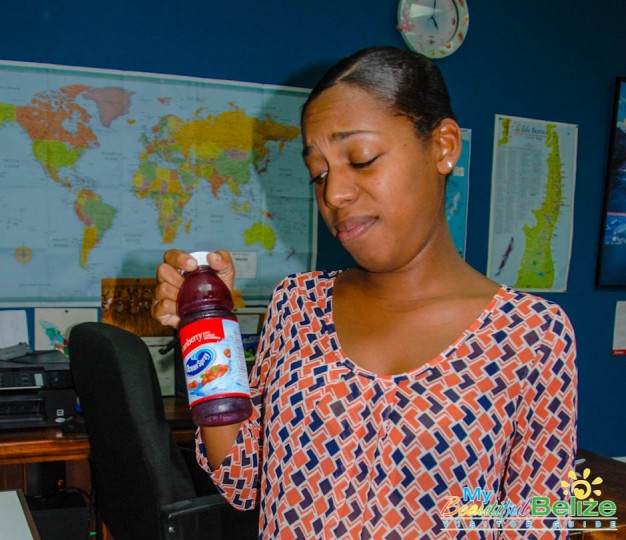 With the mixers on hand, it was time to start mixing and shaking and get the cocktails flowing!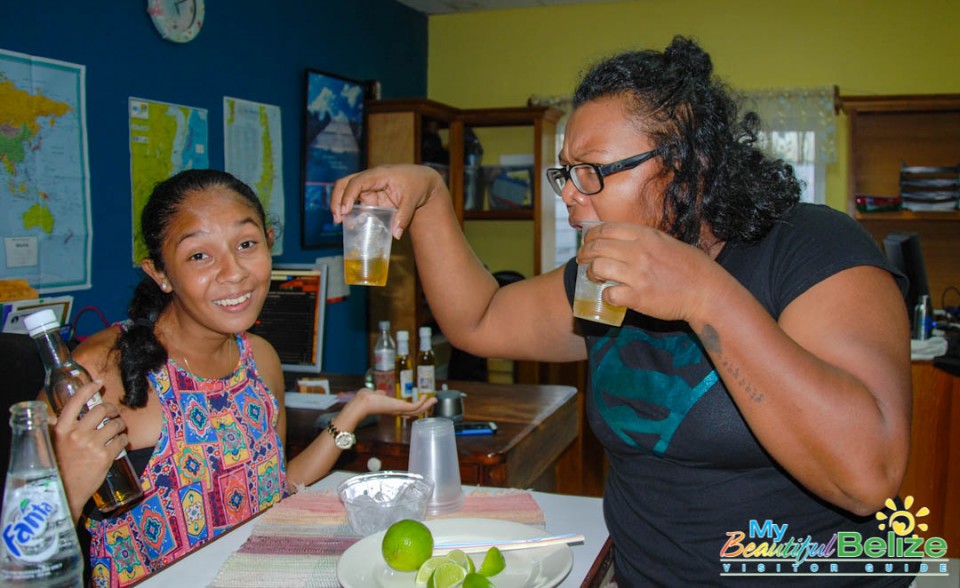 The Belizean Rum truly makes for exceptional drink. Blended, matured and filtered at the highest level of world standards, it contains no flavorings, so we have a smooth finish to pair well with pretty much anything.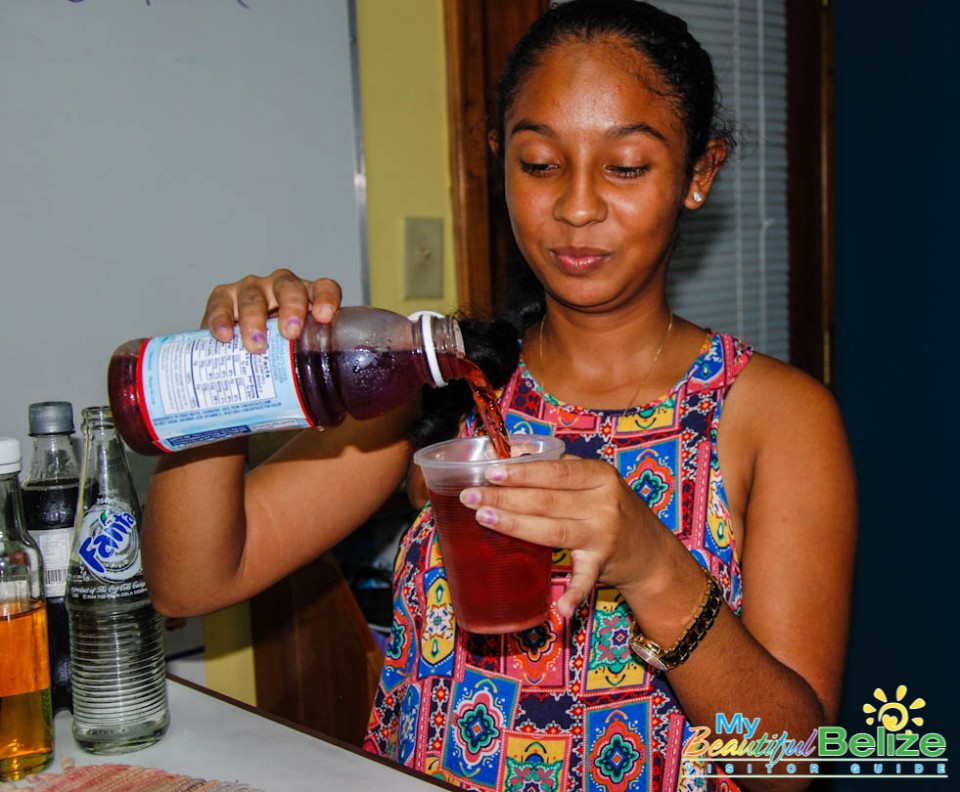 Sipping on my drink makes me wish I was at some sand bar relaxing by the blissful Caribbean Sea.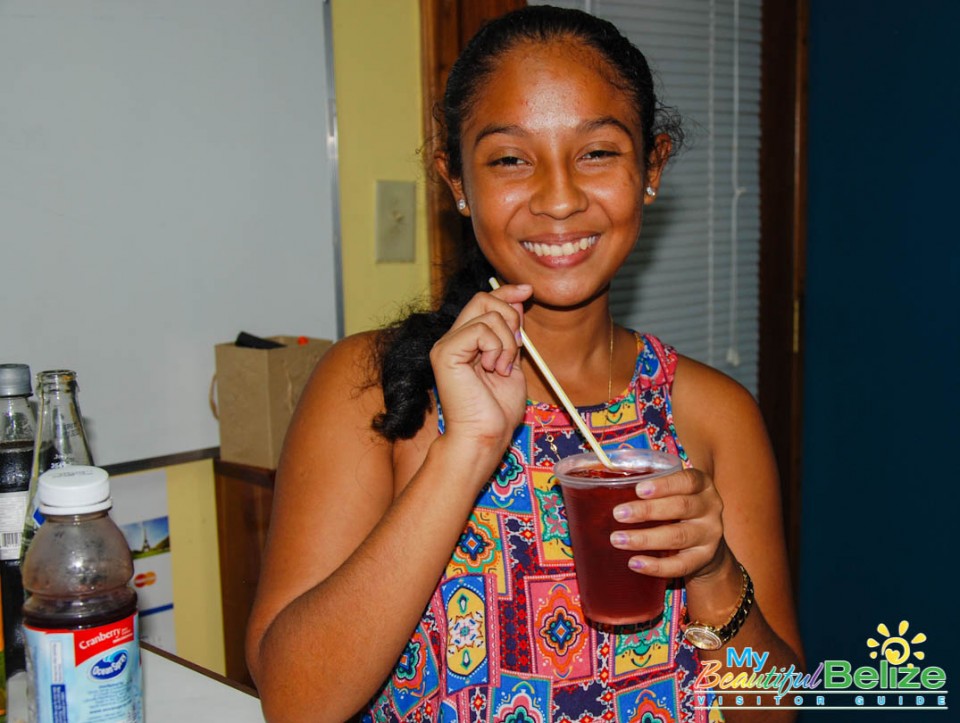 But really, I have it pretty good considering I was drinking at the office!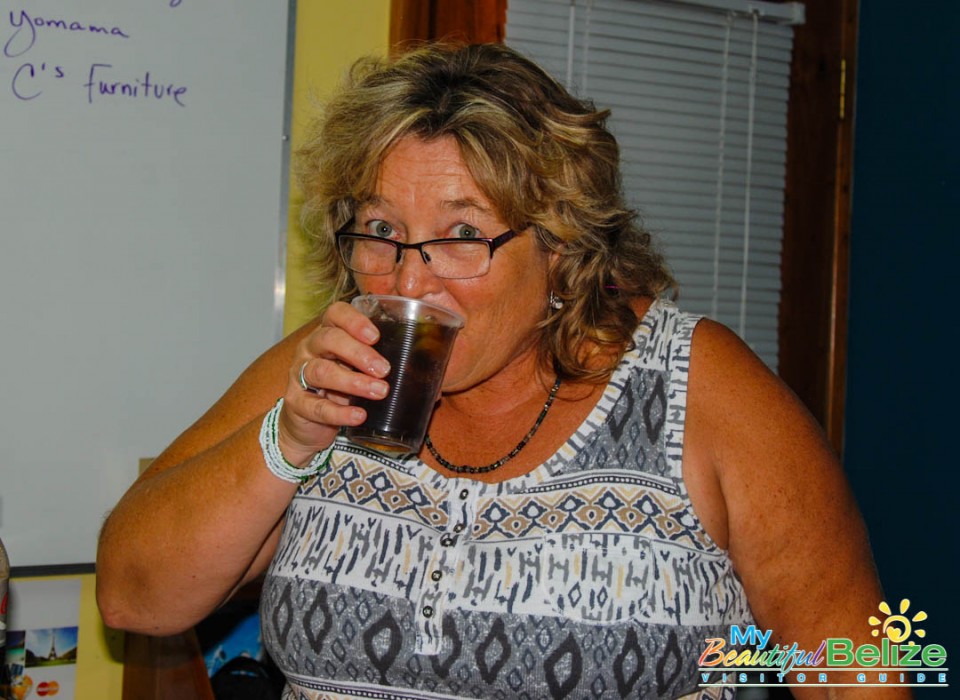 Tamara says, "It has a refreshing taste from the other rums available on the island. I look forward to sampling the Belizean Rum with some of my favorite mixers."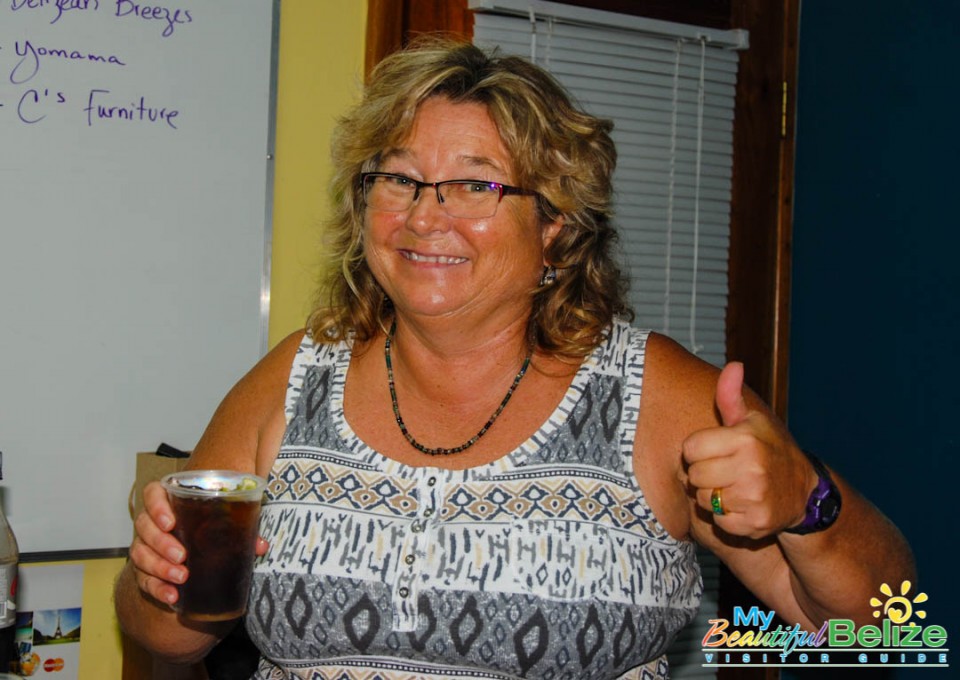 Mary says, "Leave it to Janelle to incorporate alcohol into our work day. She attended the mixologist graduations and suddenly we've got a bar up here! I'm not complaining. Not at all.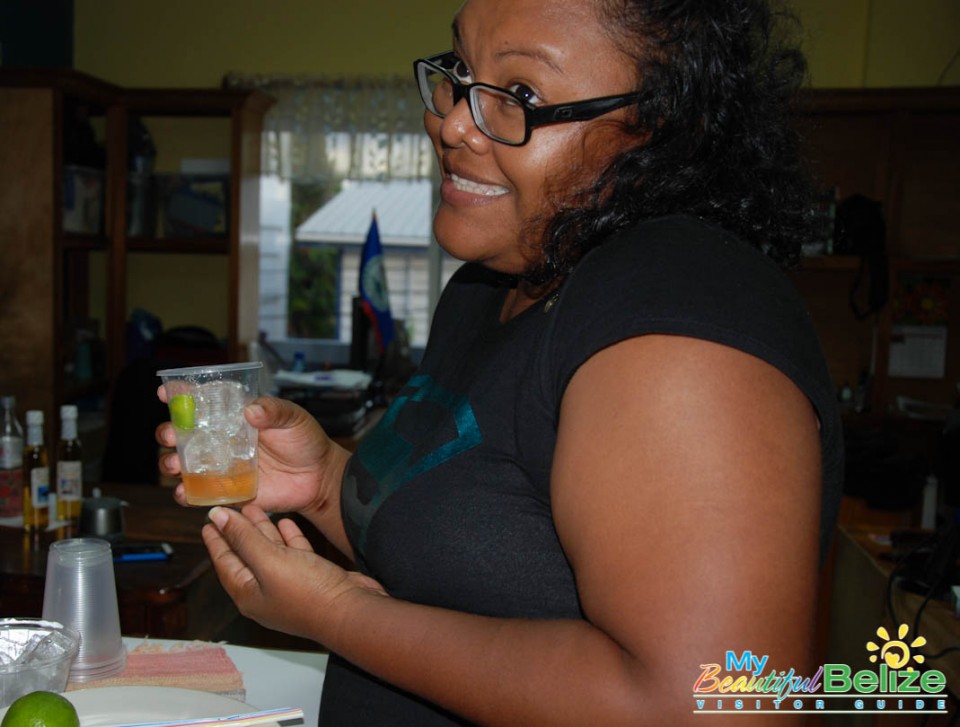 Miguel had asked me to compare my beloved 'other rum' to the new Belizean Rum, and when I did- I have to agree – no overwhelming taste.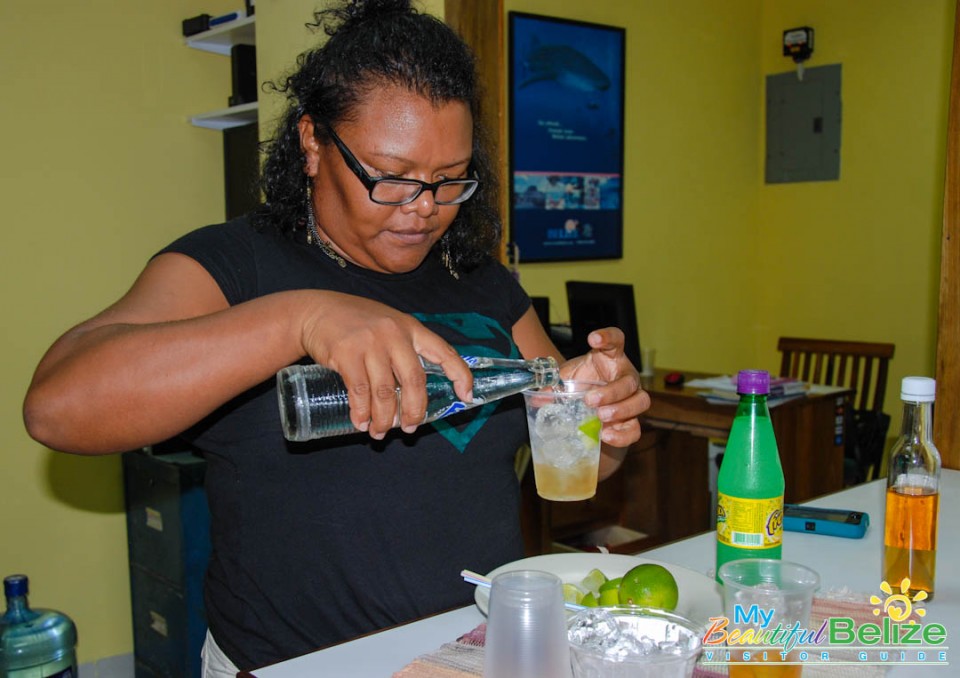 (I've been bitten by One Barrel Rum, so I was a little leery.) Happy to have a second chance at Traveller's rums, I mixed up my favorite concoction.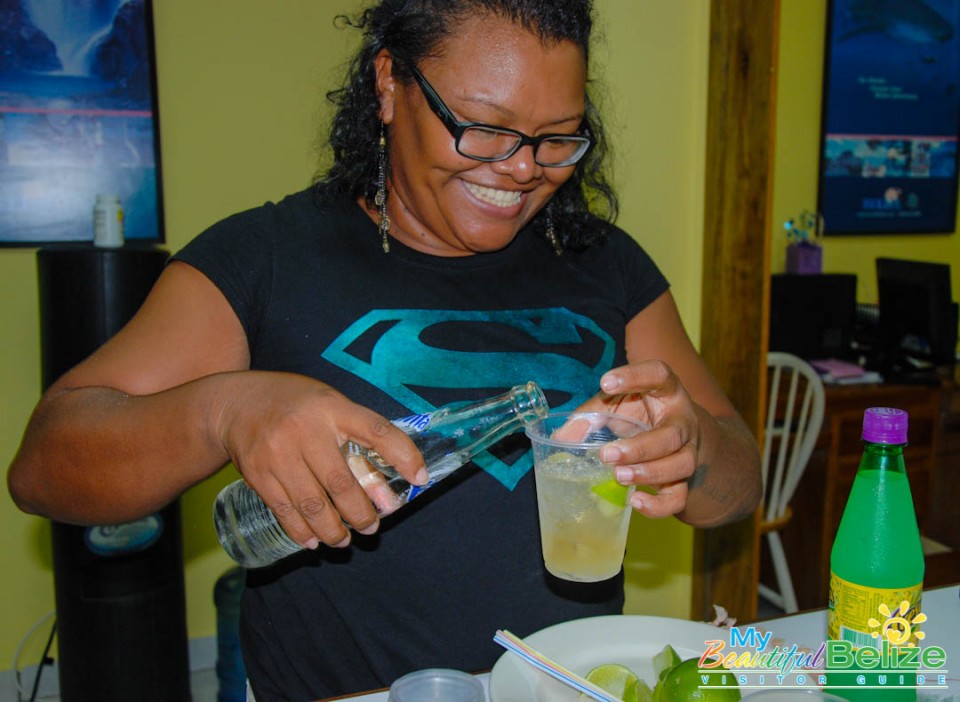 Aver Maria: rum to taste, soda water, a good splash of Fresca (I like my drink a little bit sweet) and a twist of lime over lots of ice.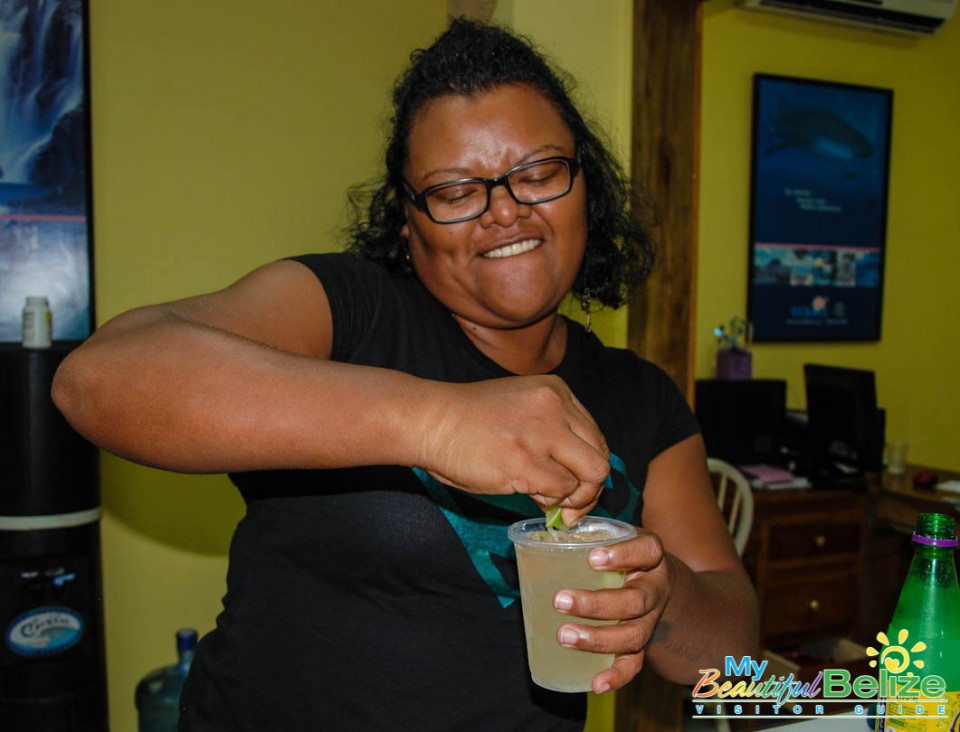 Super smooth and tasty! I could see myself reaching for these little mosquito-foot bottles when an Ave Maria calls my name! Oh yeah!"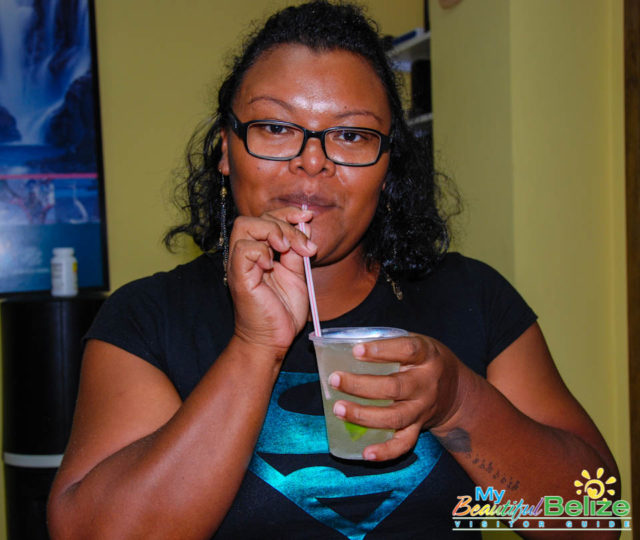 The rum is available in 0.75 liter bottles, 1 liter bottles, 1.75 liter bottle and 2.5 liter (AKA Elephant Foot) bottles. Try the Belizean Rum with your favorite mixer.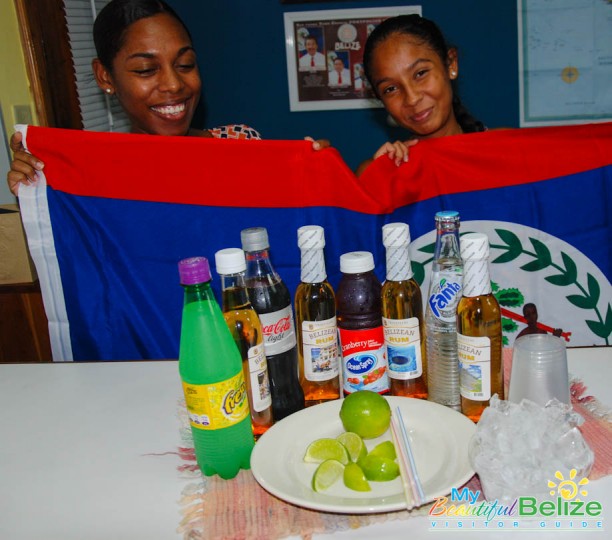 Be sure to get your bottle at your Traveller's Liquors local distributor and start MIXING IT UP!