There are many great restaurants across Belize, each with its own unique flavors and cooking styles. If you ask many restaurateurs, the success of their kitchen strongly depends on a good leader who has a passion for the culinary arts. That is the case at Caribeville's two restaurants, Rain Restaurant and Rooftop Terrace and Aqua Seafood/Sushi Restaurant and Steakhouse, whose aim is to offer the best of Belize with a proudly Belizean team. Leading their culinary team is born and raised San Pedrano, Samuel Gonzalez Jr. If you ask him, he never once thought he would one day run a kitchen, much less two at one of the top resorts of his island home!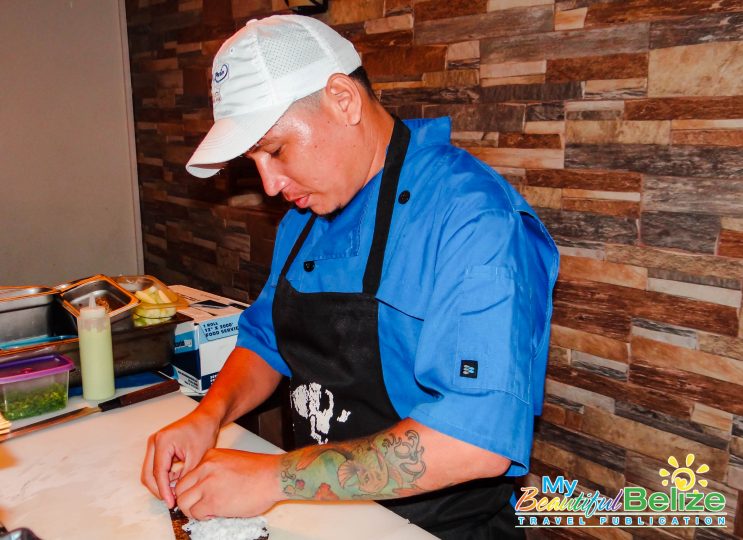 Samuel's first ventures into the hospitality industry were positions where he would serve the food, not cook it. In 2012, his career growth led him into the kitchen and from that moment, his passion for food preparation grew. Starting of as a dishwasher at the once island favorite, Wet Willy's Bar and Grill, his interest in the culinary industry grew, and in the short span of two years he rose to run his first kitchen.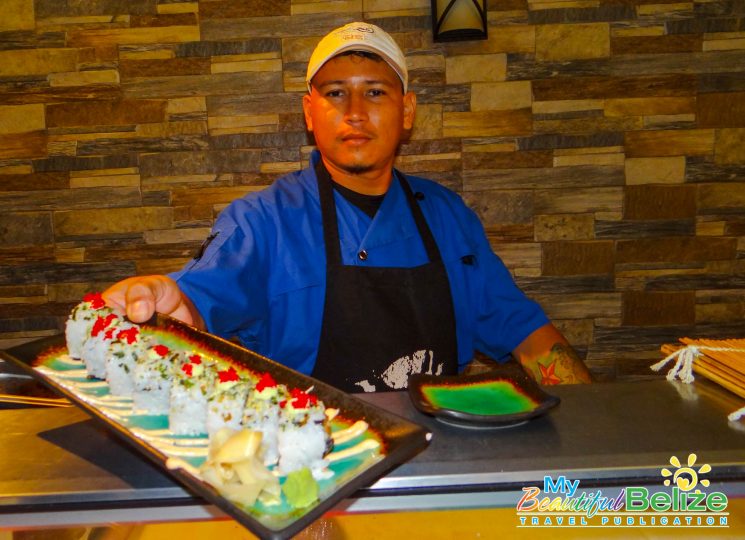 As he developed more skills in the kitchen, his desire for improvement brought him to Rain Restaurant and Rooftop Terrace. Here his skills flourished under the instruction of former owner, Hugo Meyer. With the support of the team at Rain, Samuel competed in his first culinary competition in 2016: the Taste of Belize Master Chef Competition. He faced great Belizean chefs from across the country, and not surprisingly, he did well, making his mark in the industry by claiming the 3rd place prize. With his name now out in the Belizean culinary industry, Samuel was invited to showcase his skills at the 2nd Annual See and Taste Belize Festival the following year in Miami, Florida, USA.
"After just four years, I knew that I would always work in a kitchen because it became less of a job and more of something I loved to do," says Samuel. With the rebranding of Caribeville's second restaurant, Aqua Seafood/Sushi Restaurant and Steakhouse in 2018, Samuel got a new opportunity. Under the guidance of Chef Chris Aycock, Gonzalez was introduced to the art of Japanese Sushi and Asian Pacific cuisine.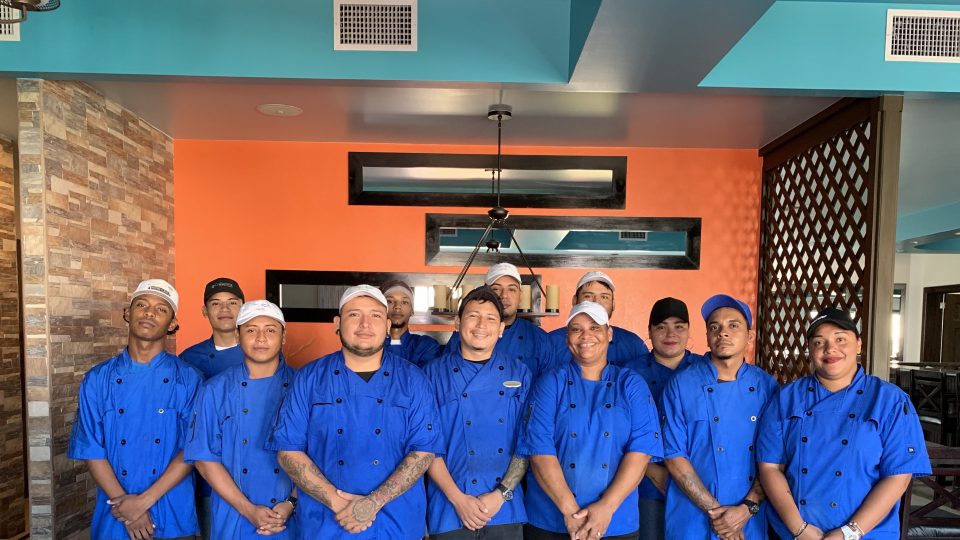 Now after eight years in the culinary world, Samuel has earned the title of Executive Chef for both Rain Restaurant and Rooftop Terrace as well as Aqua Seafood/Sushi Restaurant and Steakhouse. "I am proud of what I have achieved, and hope to encourage all aspiring Belizean chefs to work towards their goals and never give up." His skills as a chef have flourished, and now guests can enjoy flavorful creations by Chef Samuel and his creative Belizean team.