Our parent company, The San Pedro Sun, is a weekly labor of love that takes a mix of community/local news, national stories and even press releases to make up one well rounded newspaper. Included in that mix is the weekly Wolfe's Woofer, which is a joke column featuring local, colorful characters. Sometimes, readers would come up to us and excitedly share their favorite part of the newspaper. "We love the Woofer!"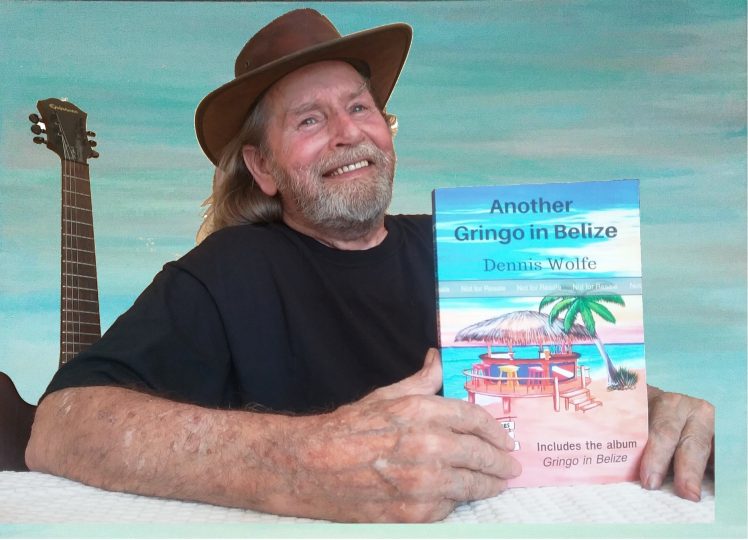 Yes…indeed, the Woofer column is a guaranteed hit. And we can see why: local characters, spiced up with some story or the other that is so uniquely Belizean, it's believable. So imagine our joy when the columnist, the Gringo himself, Dennis Wolfe, sent us an advanced copy of his book, "Another "!
We had to ask Dennis to tell us a little bit more – after all, we had to know how this all came about.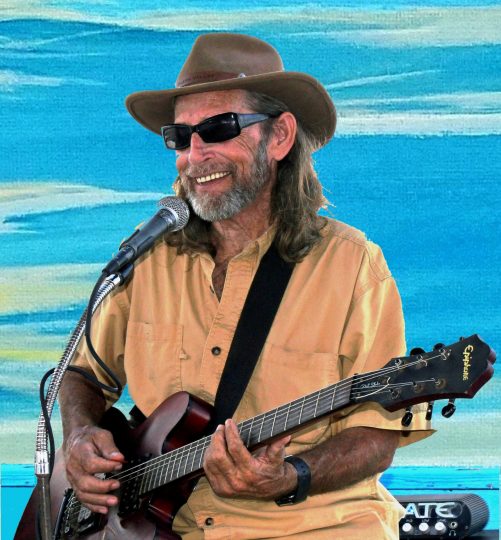 How long did you work as a musician in San Pedro?
I began in 1988 when Charlie Worthington and I moved to Ambergris Caye to play music. I retired from playing music in 2016.
A lot of the jokes somehow revolve around the local food stands…what's your favorite Belize snack/quick food item?
The food stands are where I meet up with my friends. My favorite snackies are salbutes, tamales and garnachas.
What inspired you to get this book out?
I published a small book in 1994 called Wolfe's Woofers and it sold well. Hurricane Keith took my next book along with my computer in 2000. That's when I decided to wait until I retired from music to work on the next one.
How long would you say it took you to hit that publish button?
Nearly two years from start to finish. This is a big book with nearly 300 pages.
Which accomplishments in your career bring you the most pride?
I am very proud of my children, Melody and Dennis II who are both true San Pedrano artists. They both touch many people with their art, which assures my legacy.
What a legacy indeed! We have been chuckling to ourselves reading the book…pick any page and you will laugh out loud. Download his song which comes with the purchase of his book, and it's like you're on a beach on Ambergris Caye, the fry jacks about to land on your table, the coffee is hot and steaming, and life is good. Join in on the fun!
https://www.amazon.com/Another-Gringo-Belize-Stories-Caribbean/dp/1775205916