Getting ink permanently etched on skin is a major decision, and having the right artist can make a huge difference. Lucky for us tattoo lovers, Belizean Ink Tattoo Shop is once again hosting an expo after the runaway success of last year's. From May 26th to May 28th, artists from all over Belize, Central and South America, and even the USA, will convene at the San Pedro High School auditorium for a great weekend of art, performance, ink and camaraderie. Whether it's your first tattoo or you're scrounging for space on your skin for another bit of ink, you cannot miss this event!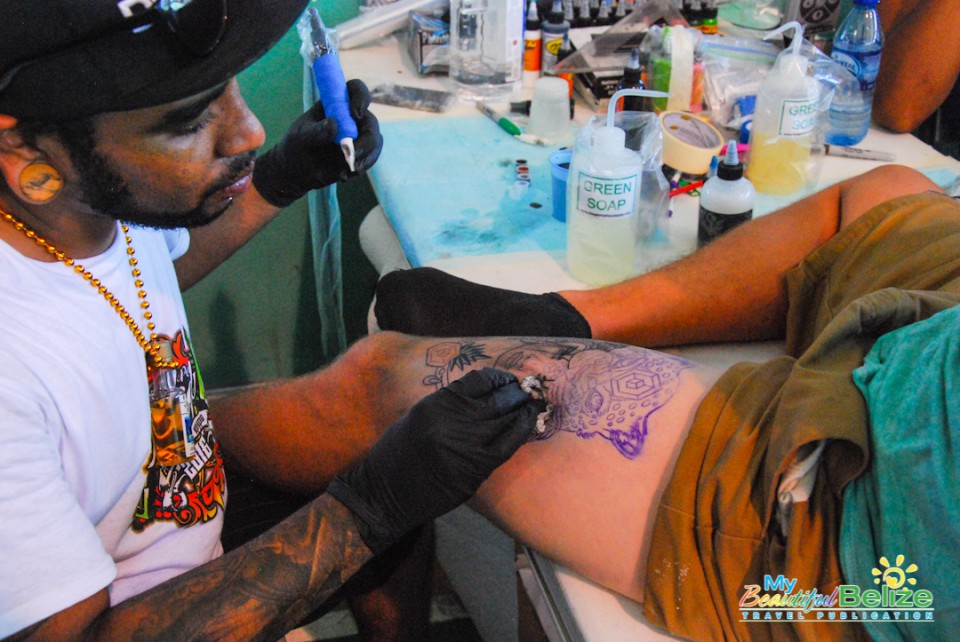 The word tattoo comes from the Tahitian "tatu" which means "to mark something." Tattooing has been practiced across the globe since at least the Neolithic times, as evidenced by mummified preserved skin, ancient art, and archaeological records. Nowadays, the variety of art forms that take their permanent place on our skin are an expression of individuality, emotion, beliefs and sometimes, not much else other than, 'I want ink'.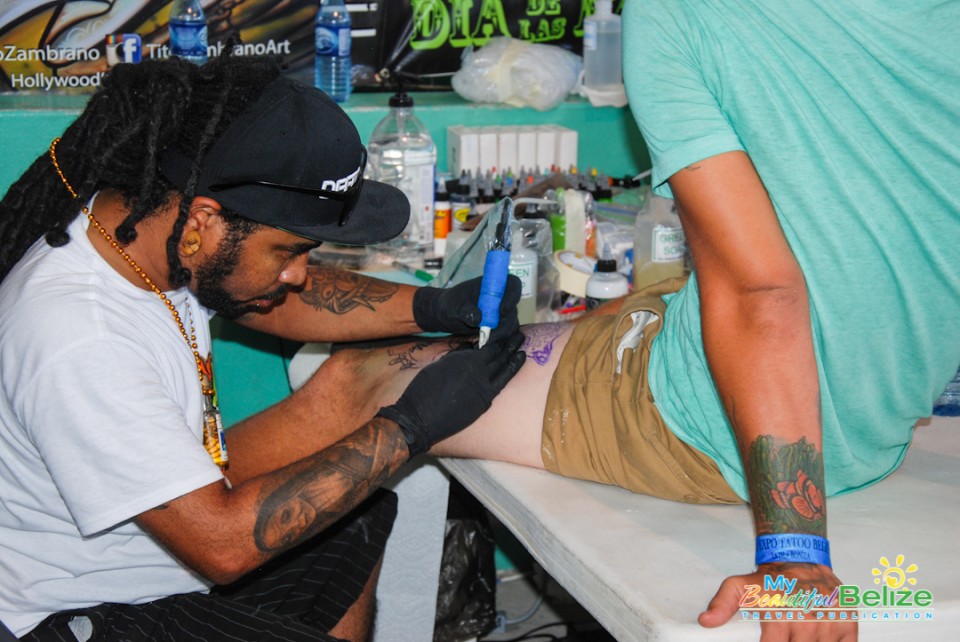 My first tattoo came about during a night out with friends. One of them had a homemade machine, and I was easily swayed, the fuzz of alcohol numbing my senses. I looked at the wall of images available, and like a typical first-timer, pointed to a butterfly outline, and away we went. For a few years, I bore the mark of a memorable evening spent in the company of people who I still call friends.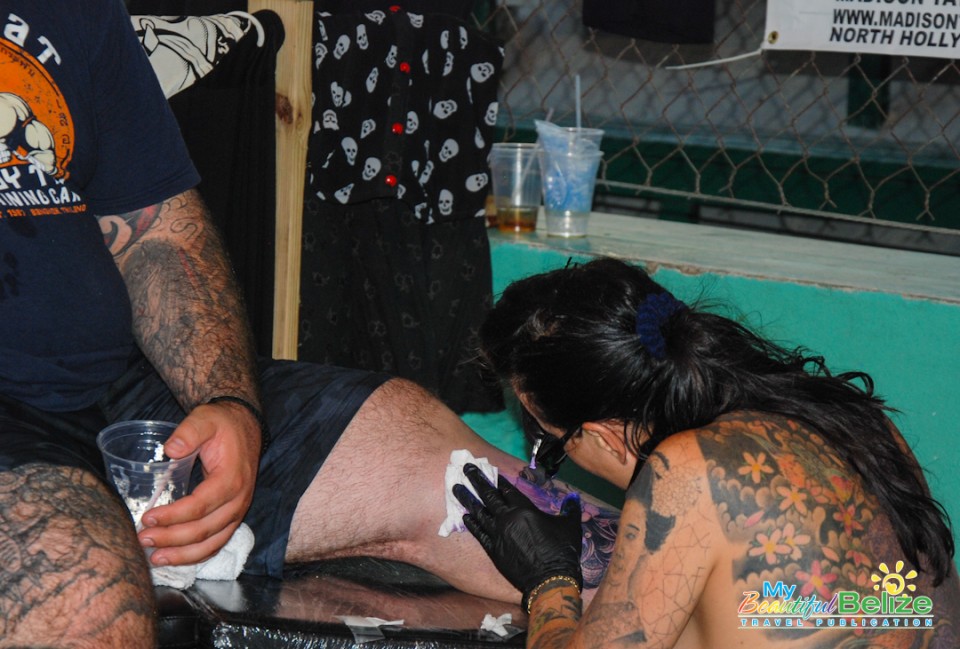 Perhaps you're thinking of your first bit of ink, or if you're looking to add one to your body canvas, for whatever your reason, when you do decide to go for it, the right artist makes all the difference. And at Tattoo Expo Belize, there will be opportunities to get inked in a range of styles by masters of the craft. If it's anything like last year's event, there will be some amazing artwork!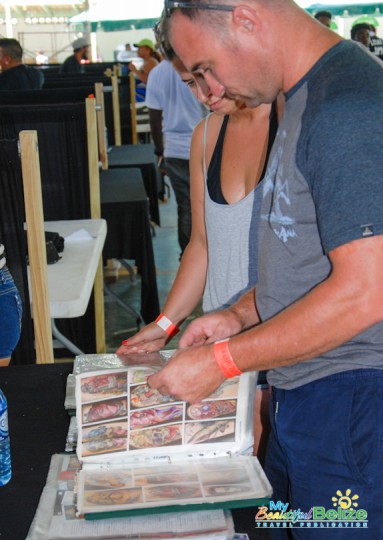 Organizer and owner of Belizean Ink, Wimpas Sosa says this year will be even bolder and bigger! Apart from the highly anticipated freak show performance of Victer Max on both nights of the expo, rap artist from Los Angeles, CA, Spanky Loco will be providing some entertainment on Saturday, May 27th.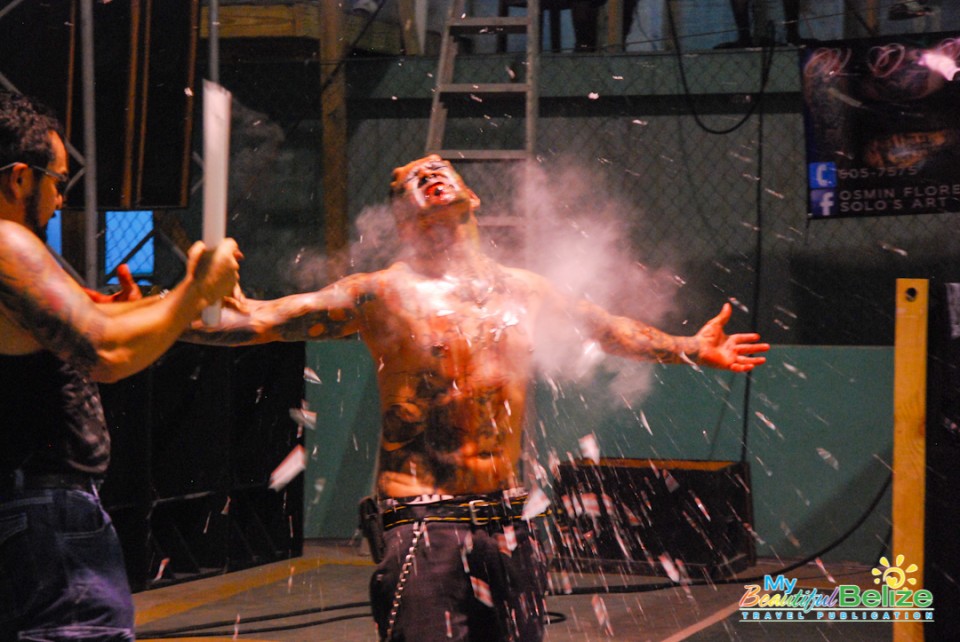 Perhaps one of the most anticipated dates for artists looking to learn new techniques will be the seminar held on Friday, May 26th at Banana Beach Resort's Presidential Room. During the seminar, there will be ink masters sharing tips and tricks of the trade. Teaching lettering will be Brazilian William Ferramosca, and Robin Carpio will teach realism in color. Adolfo Rubio's seminar will cover black and grey techniques, and Semi Mendoza, organizer of the Mexicali Expo will be back once more as a special guest.
Then, on Saturday and Sunday, it's TIME. TO. GET. INKED!!!

Can you tell I'm excited? Last year's event was jam-packed from start to finish, with the sound of machines buzzing, music and laughter filling the air for two days straight. Customers walked out smiling, thrilled with their new art pieces, artists submitted their work for judging, and on the final night, after Victer Max's freak show, winners were announced. But the real winners were all of us who formed part of a community, a collaboration of unique individuals together for a common good: art, ink, fun.
See you at the 2017 Expo!
For more information, and to keep updated on the artists arriving to La Isla Bonita, follow the expo's Facebook page at Expo Tattoo Belize.