After a day full of adventure and exploration in Belize, it's always delightful to shower and crash into a soft, comfortable bed. With the heat at its peak, cooling air conditioning is a welcome relief, and an array of pillows to snuggle into makes for the best sleep. With all the excitement and activity offered by ViVa Belize, most people would probably just end up flopping face-down on their bed and sleep the night away. Lucky for them, I have had the chance to explore one of their three Hopkins resorts: Almond Beach Resort. I can report back that it is the ideal couple's getaway.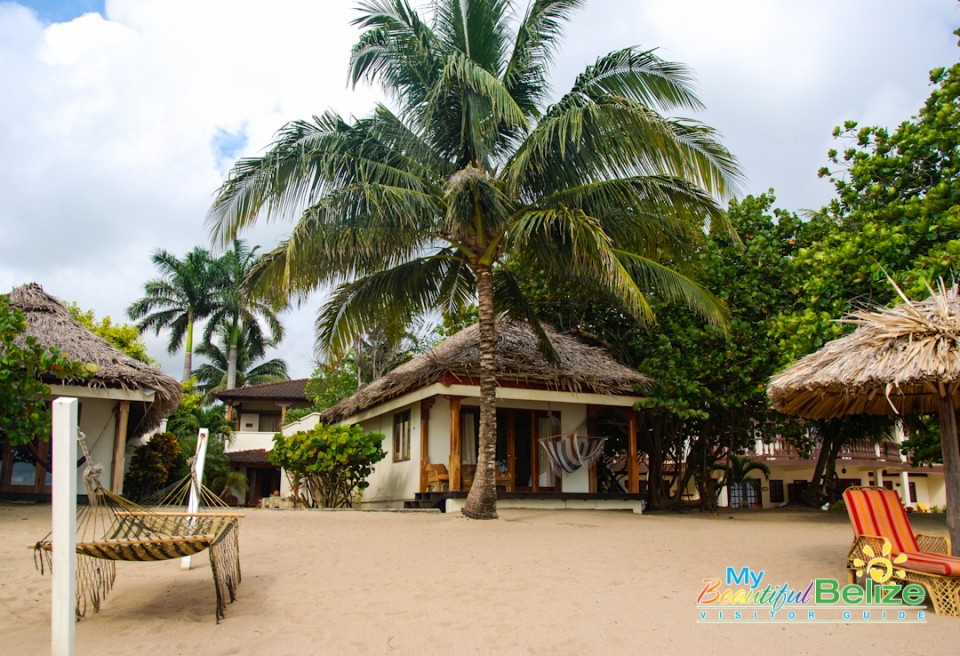 From the dual lounge chairs, lovingly laid out to best take advantage of the serene beach views, to the extra-large beach hammocks to snuggle with your best buddy, a fabulous hot tub and large, swim-up pool – oh yes, this is the romantic nook embedded in between the resorts beachside at Hopkins!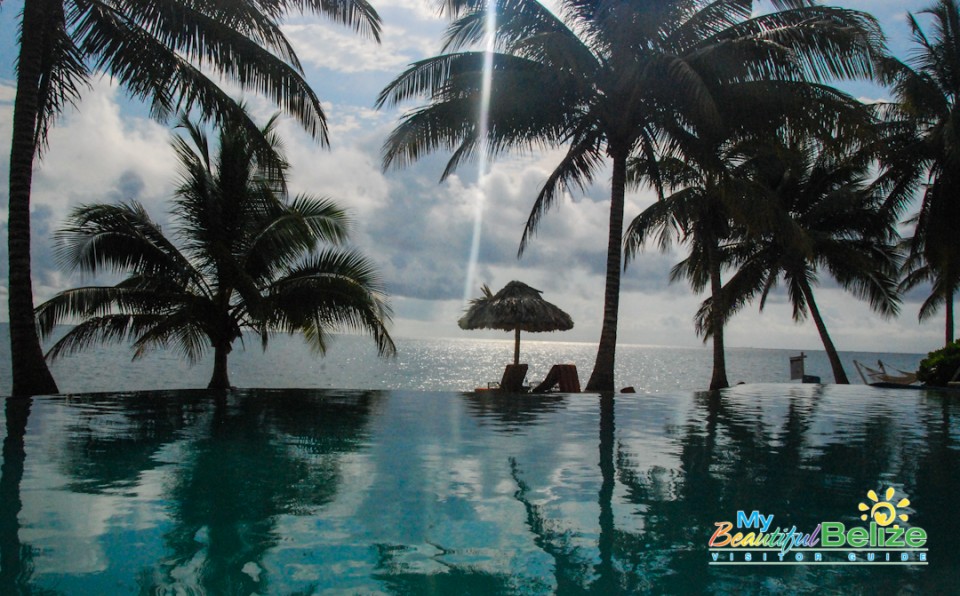 The interior of the buildings feature sumptuous beds and piles of pillows (enough for a fort!), a snuggly couch (that can double as another bed), refrigerator to keep your wines and champagnes chilled, and a spacious bathroom.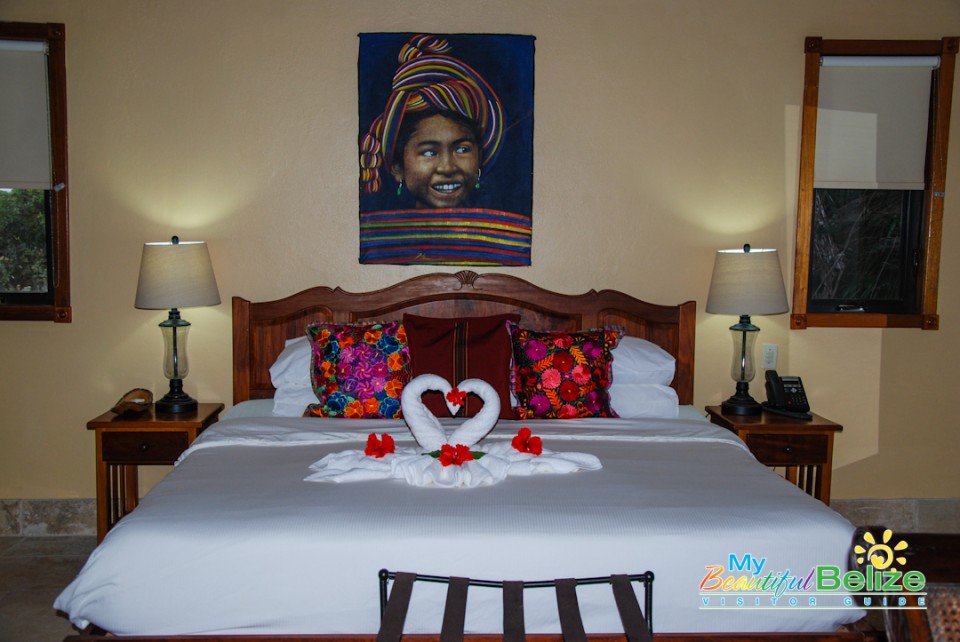 The special honeymooners' room has a fantastic en-suite tub facing the window and out to the beach. Can you imagine a full-moon soak in that tub!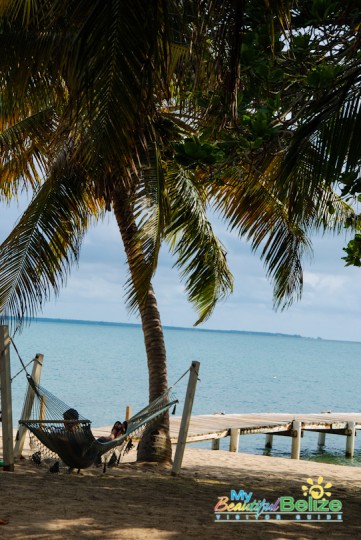 Seeing as we weren't on honeymoon this time around, but rather on a girls' getaway, we ventured to the hot tub with some wine, waiting for the clouds to part on the horizon so we could watch the moon. The lights were on low, the best way to take in the night sky. The waves crashed ashore rhythmically, providing a soundtrack to our conversations.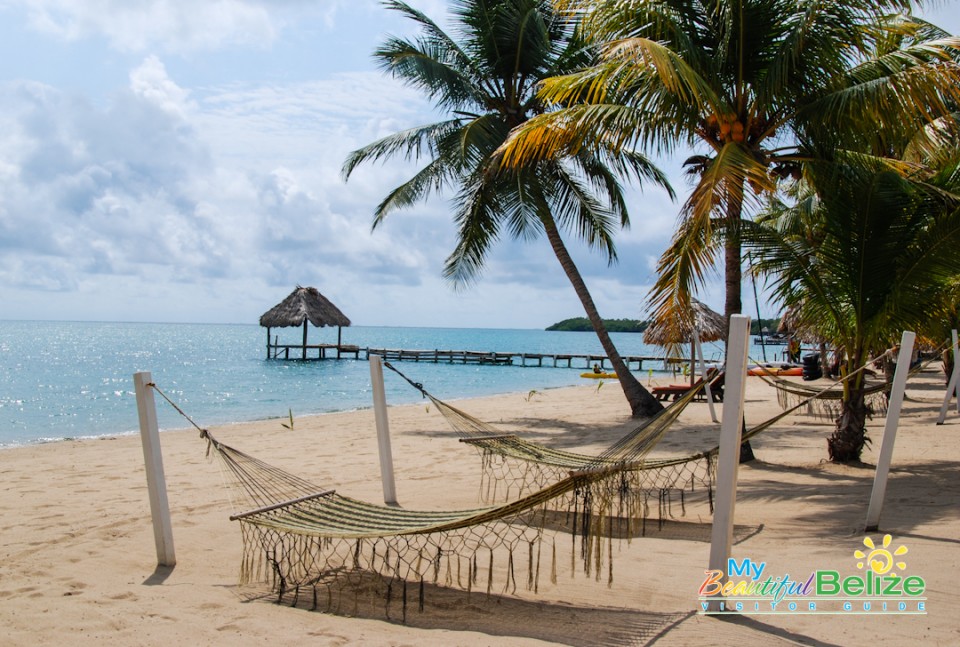 In between sips of wine, we plotted world domination as the clouds never parted for us. Our sore muscles were relieved as the hot water slowly pummeled them into submission. When we were properly toasted by the heat, we slipped into the pool for a change in temperature…and our bodies soon signaled that they were ready for bed.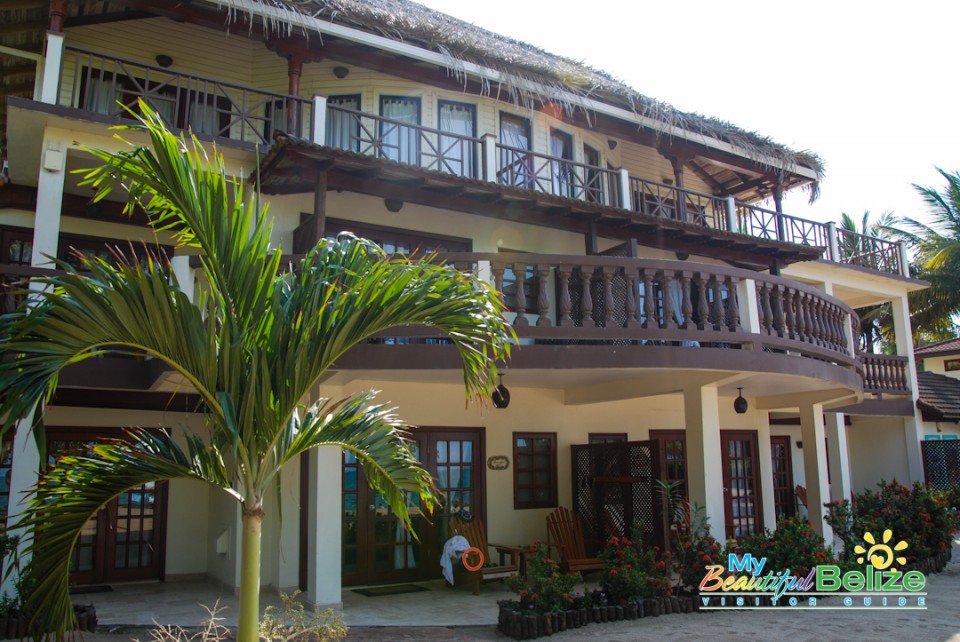 I slipped into between cool, fresh sheets and nearly instantly went into the deepest sleep I'd had in months. There was no doubt that I'd recharged and renewed, as I woke up without an alarm the next day, taking in the beautiful scene of an early morning in quiet Hopkins. A hot cup of coffee from Jaguar Reef Lodge just a few hundred yards away wiped off the last vestiges of the night, and I was ready for the adventures of the new day with the girls!