Ever feel like somebody's got their eyes on you, at all times? Throw that feeling in while navigating a dark cave, full of nooks and crannies. Now imagine our Maya ancestors using those spaces for sacrifices, hoping for rain from Chaac (rain god).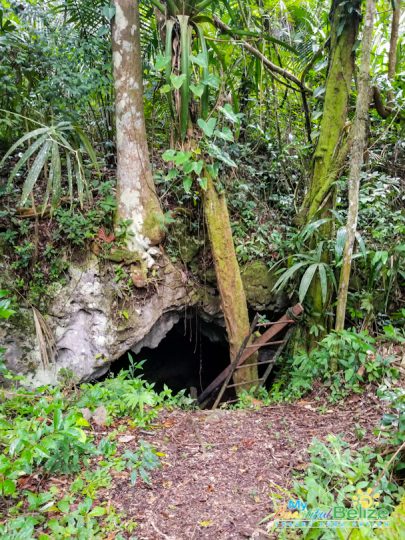 Thousands of years later, combine the thrill of discovery and exploration, with the knowledge of the acts that took place in these cavernous spaces, and the sight of a face staring at you from the entrance is guaranteed to give you a thrill (or twenty!)
We enjoyed a guided tour with Isael Mai through Xibalba (place of fear) cave, located in the Dr. Elijio Panti National Park. Full of fantastic information about flora and fauna, history and fun facts, Isael kept us engaged as we hiked up and down hills, past streams, and through the cave.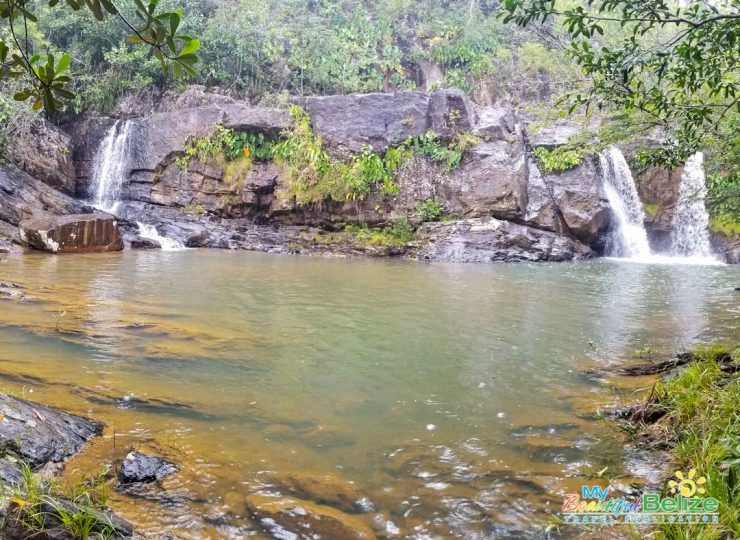 The hike pushes several limits, but it's worth the sweat, especially if you can cap it off with a stop at Little Vaqueros Falls for a refreshing dip! This tour can be arranged at the front desk of Gaïa Riverlodge. The cave is also accessible to the public.
Editor's Note: I didn't want to think about the darkness behind me, or in front of me. It surrounded me like the weight of water, and I knew if I switched my spotlight off for just a moment, I would sink into the dark abyss, feet first, my hands reaching towards the end of the tunnel where no light shone…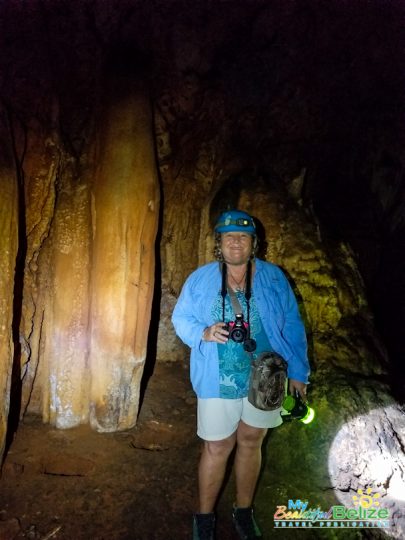 No, this wasn't a nightmare that woke me up drenched in a cold sweat, this was for real, and I was doing my best not to flip out! I was trying to be brave. I was trying to overcome a fear. I was trying to step out of my comfort zone, and wow did I ever! I had casually mentioned before we started our descent into cave named Xibalba, Mayan for 'place of fear' no less, that I was slightly claustrophobic, especially in total darkness, but I didn't want to make a big deal about it. I wanted to be game for the adventure of exploring a deep, dark, scary cave.
I knew I was in good hands with Gaïa guide (and Facebook/birding friend) Isael, and I was in good company with people who could easily outrun me, leaving me as the sacrificial lamb to the gods of the inner earth. But I was convinced NOT to think about that. Instead, I measured my breathing and focused on the gorgeous landscape of the underworld. Slowly my fears succumbed to a beauty I have never known. Nature's most stunning stone sculptures protruded, flowed, glistened and erupted at every angel imaginable, capturing my wild imagination. Before I knew it, my panic was replaced with wonder, and the sense of adventure overcame my urge to flee. What's this? I was having FUN!
They say, "Life always begins with one step outside of your comfort zone," and I must say that I feel that buzz. Perhaps you will push your comfort limits just a tad while discovering Belize, and leave feeling super alive and ready for more. Take it from me, it's a good step to take while exploring My Beautiful Belize. Welcome!