It's not often that one gets the opportunity to be in a music video, so when the invitation to join Verge of Umbra for a little filming came through, I was all over it. I mean, I made sure I got off the island and on the rooftop at Belize City's Bachelor Inn that Saturday, October 18th. Despite the connotation of the hotel's name, I'll have you know I was not about to sully my good reputation (ha!). In fact, when I showed up with my camera and over-excitement, the sight of two police officers assigned to keep an eye on things sobered me right up!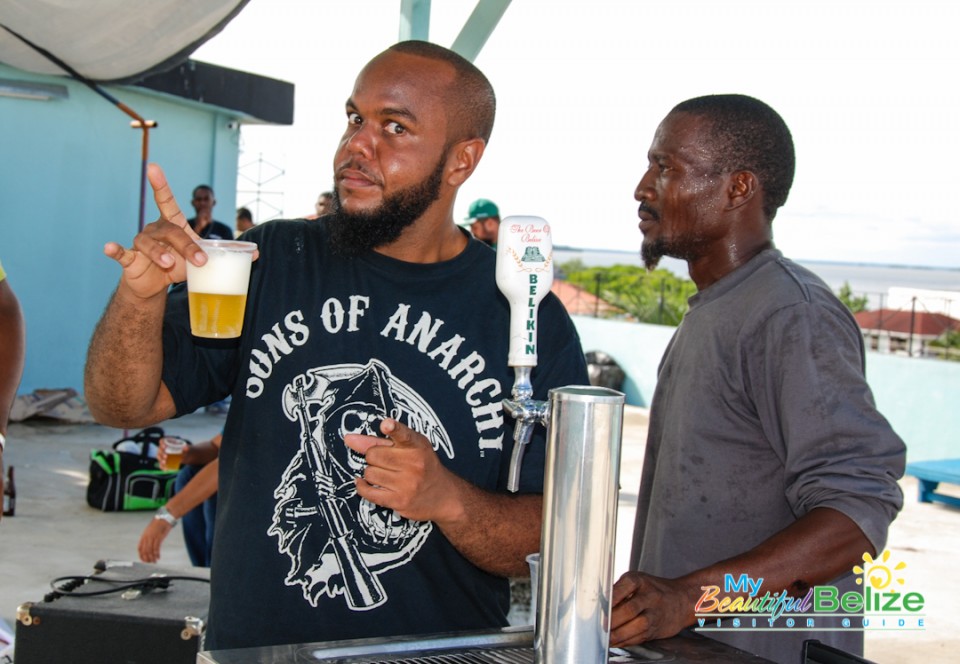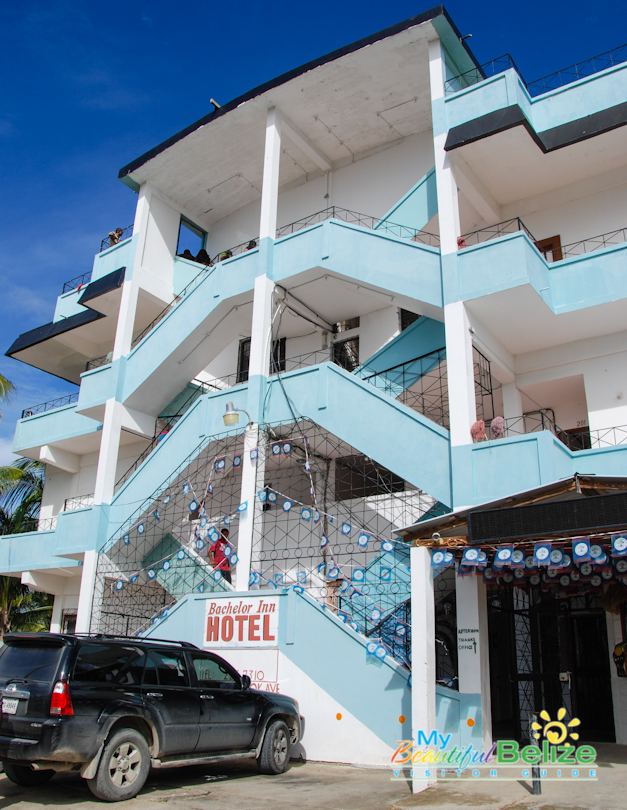 Friends of the band members had begun gathering while the boys ran around putting the final touches on their spread: Belikin beer on tap, rum from Traveller's Liquors, and even a feast of rice and beans, yummy chicken and potato salad.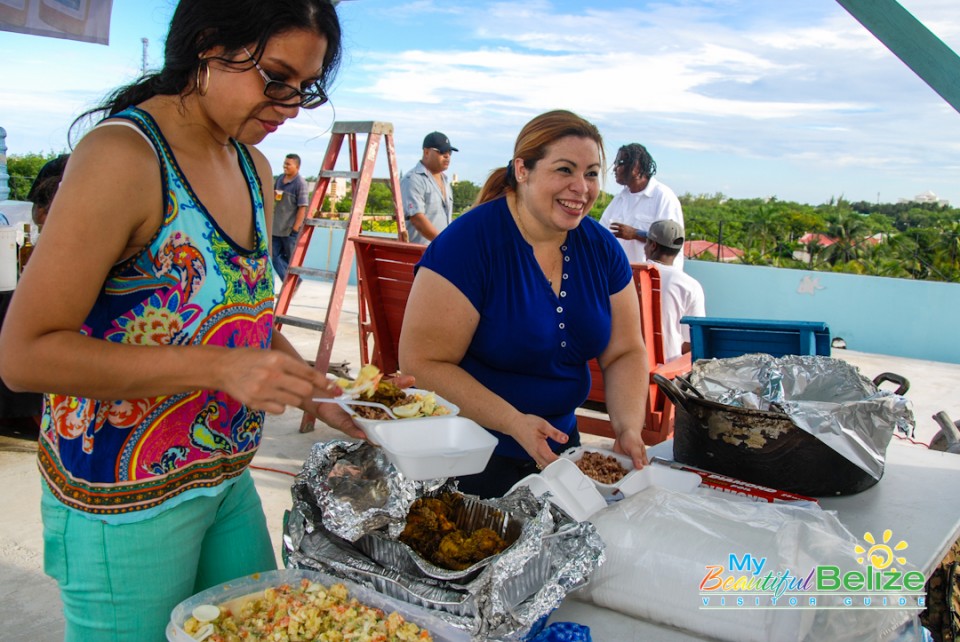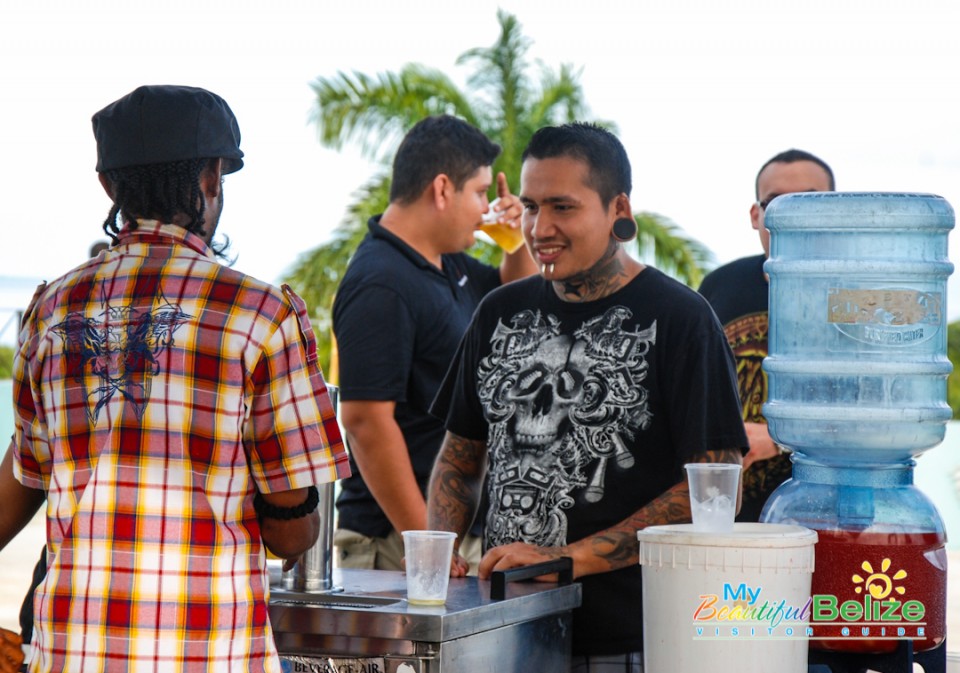 Secretly, I'd been hoping for some panades – hee hee! I even heard rumors that Vegan Bites would be dropping by later with some delicious vegan delights – oooh yum!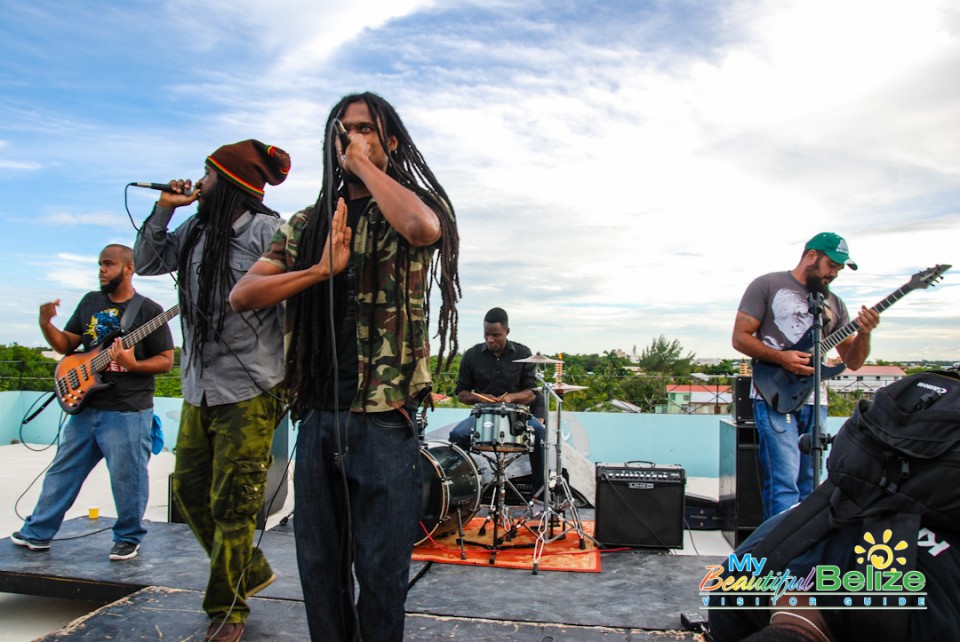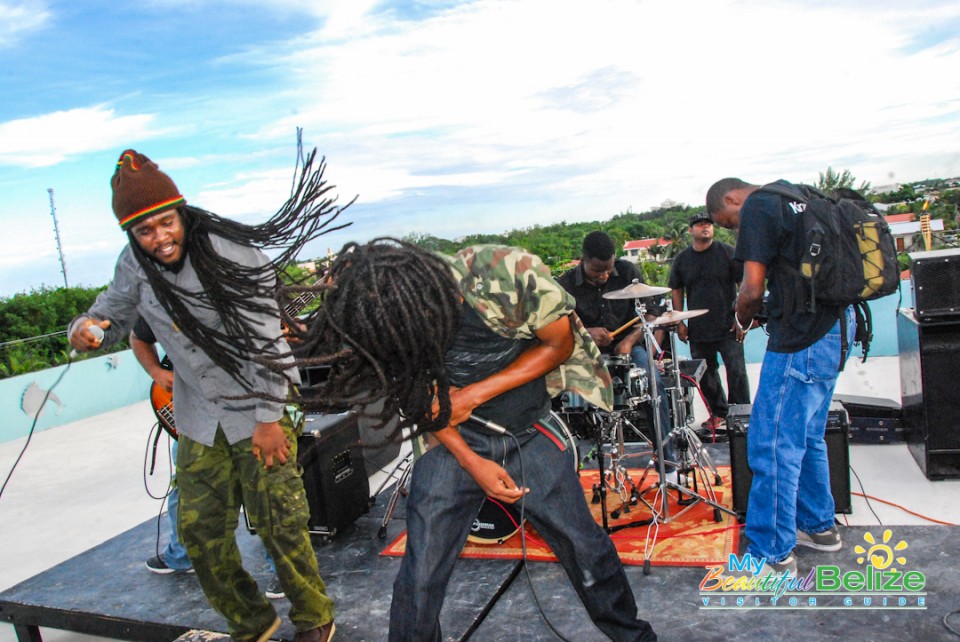 Under the direction of Poconobwy Productions and Kenneth Grant Jr. of Knight & Day photography, the concept was simple: friends enjoying a party, but wanting some good 'live' music. (I left before the meditation scene, but again, I've never been good at slowing down long enough to meditate, so I probably would have been fired ASAP – ha!) It was great fun to be part of the crowd for once, even if I couldn't resist taking pictures and video clips.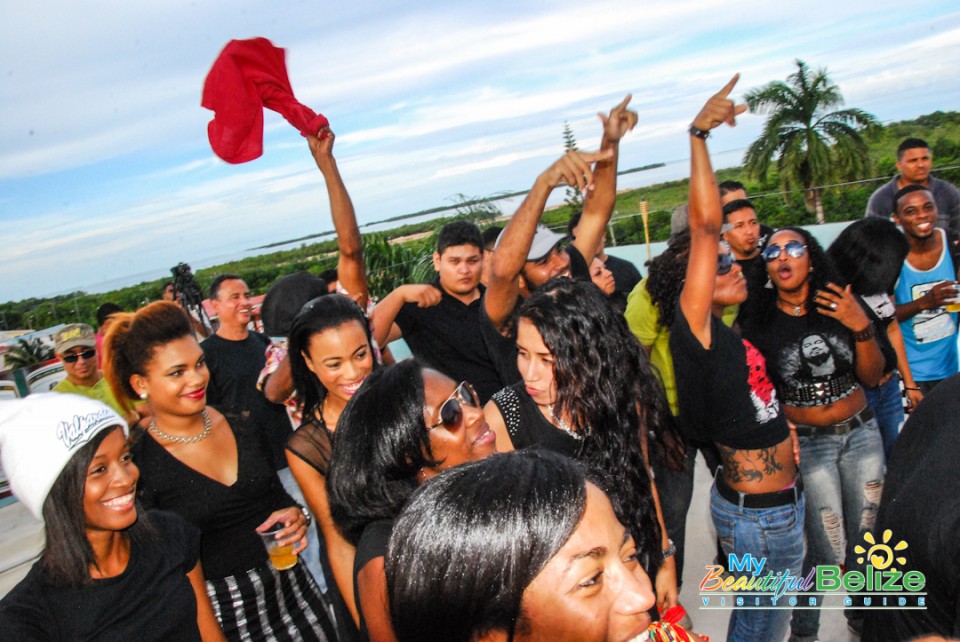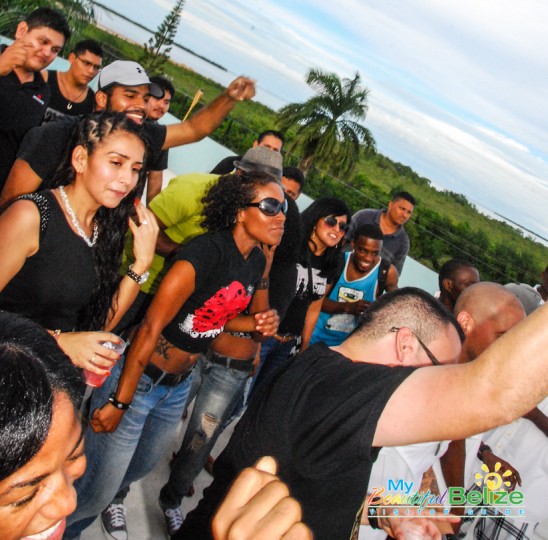 As it is when one witnesses the unfolding of the actual shoot, the sequence was backwards! Faith, Lowell, Nello, Jenko and Andres took to the stage and rocked out their song (which is on my playlist and I've practically learned all the lyrics to). The gathered crowd of friends/supporters had a blast, and soon everyone was just rocking out and having a grand old time. Lucky us, we got to hear the song played live a few more times as take after take was filmed, and by the third version, camera and phone had been put away, and this girl was busy jumping and making a complete fool of herself (and loving every minute of it)!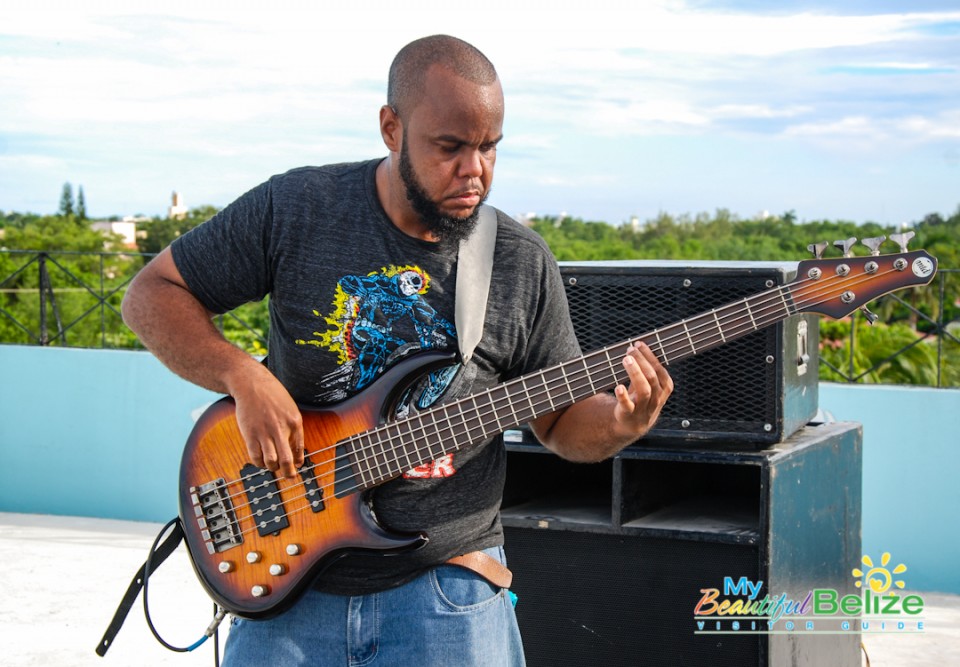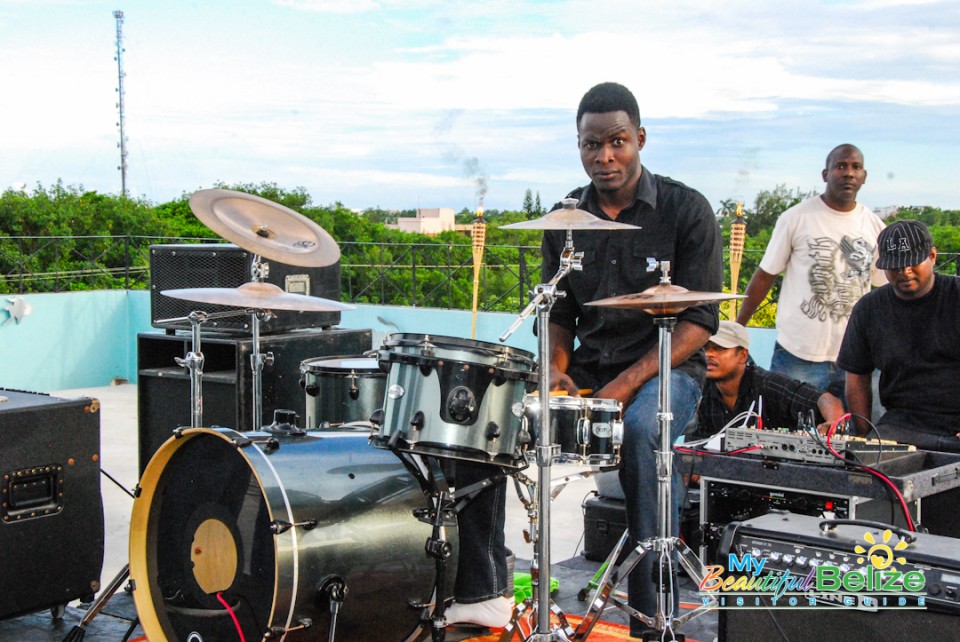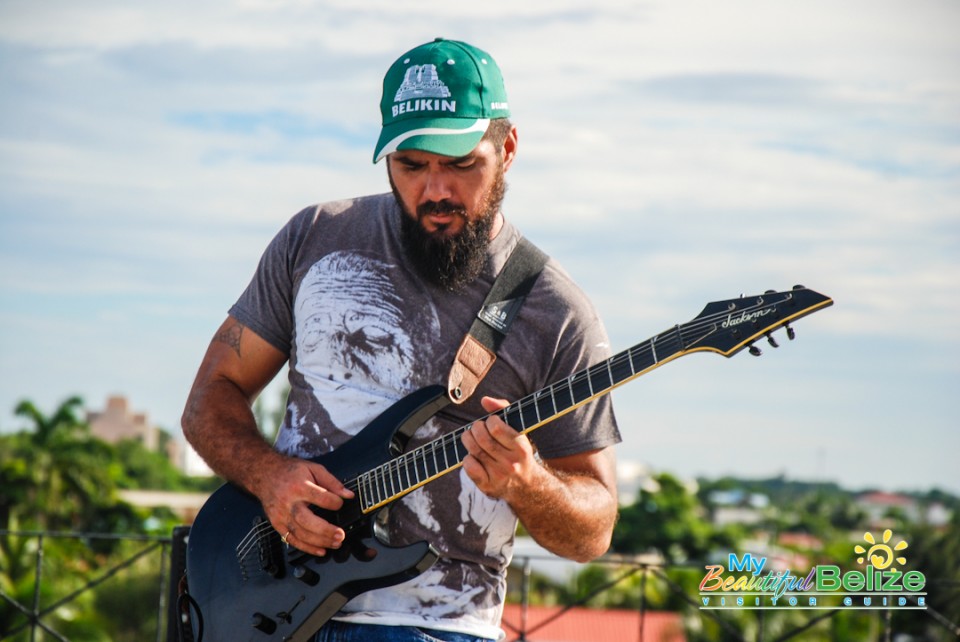 During the various breaks, fans nibbled on good eats, including vegan treats from Vegan Bites, and sipped on icy drinks. The power of music: I showed up not knowing many people and left smiling and waving to new friends who had all come together ON a roof for one good reason: Verge of Umbra and good music. I can't wait to see the final product, and lord, I hope the camera doesn't add too many pounds!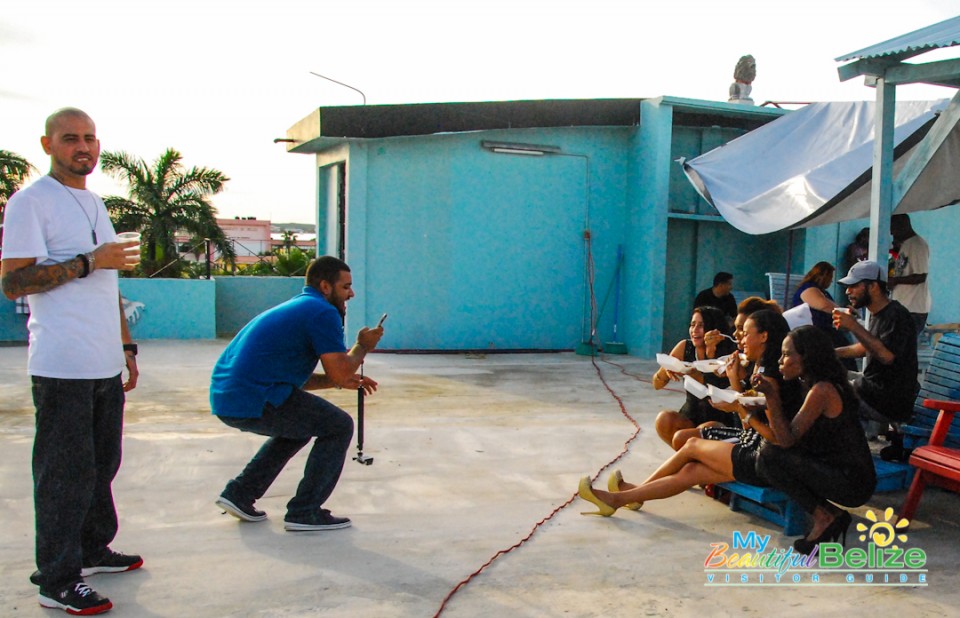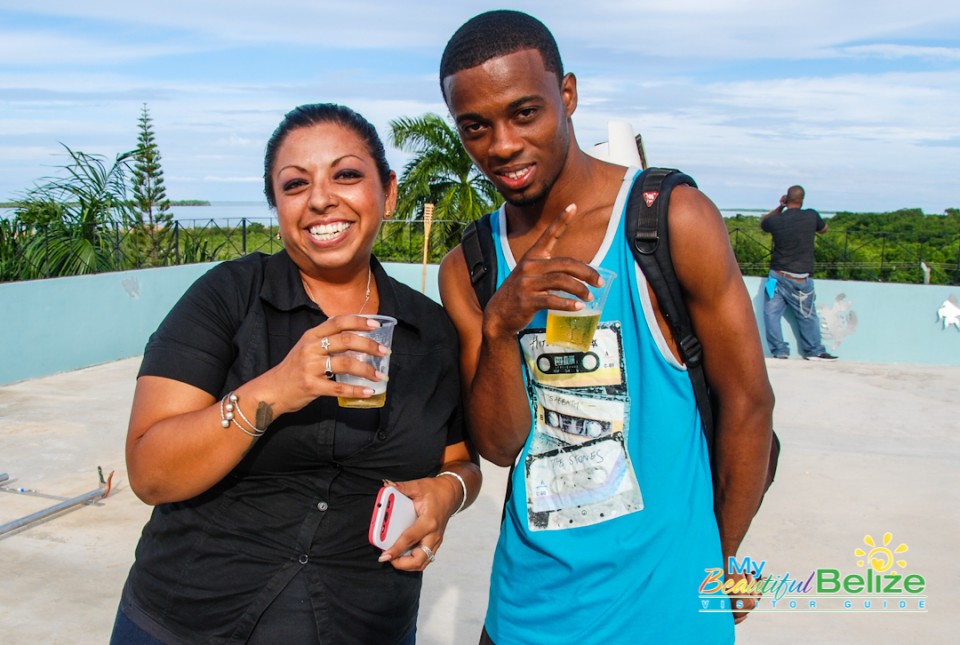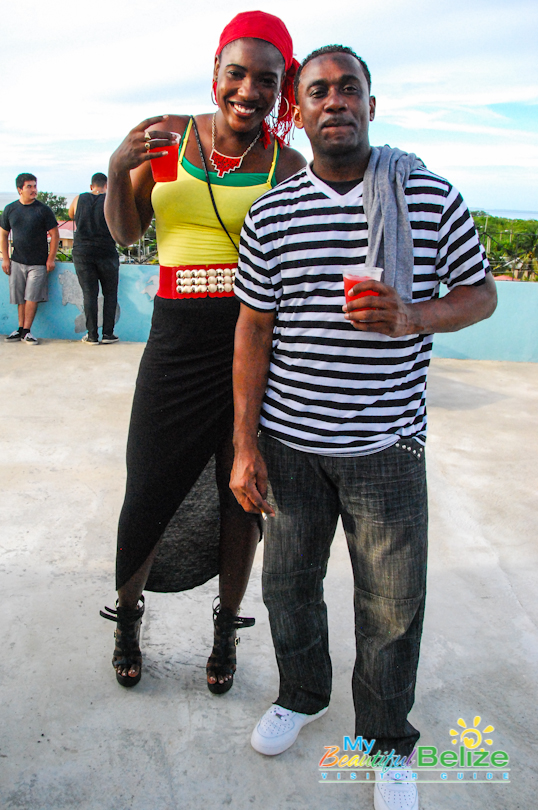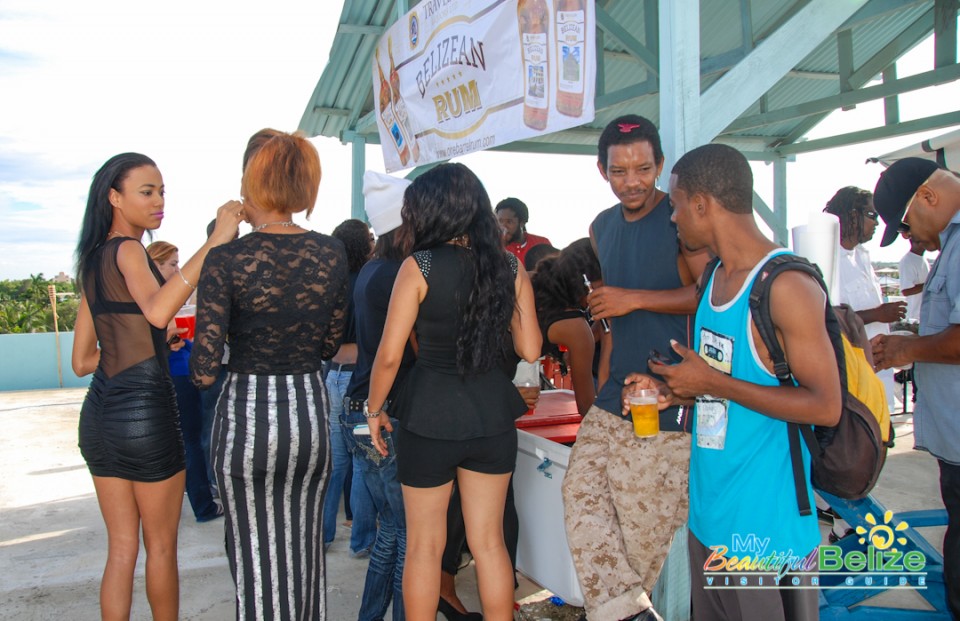 Credits:
Concept/Storyboard/Editing/Production: Poconobwy Productions
Party scene: Director/Cameraman: Kenneth Grant Jr. of Knight & Day Photography
Meditation scene: Director/cameraman: Poconobwy Productions
Made possible by Sponsors: DigiCell 4G, Belikin Beer, NICH, Travellers Liquors, Vegan Bites, Nouveau Model Management.