The Caribbean is known for its love of good rum. If you ask any Belizean, "What's their spirit of choice?" rum will surely be among the top! There is no shortage of local rums in Belize, and among this tropical libation is the highly acclaimed Tiburon Rum.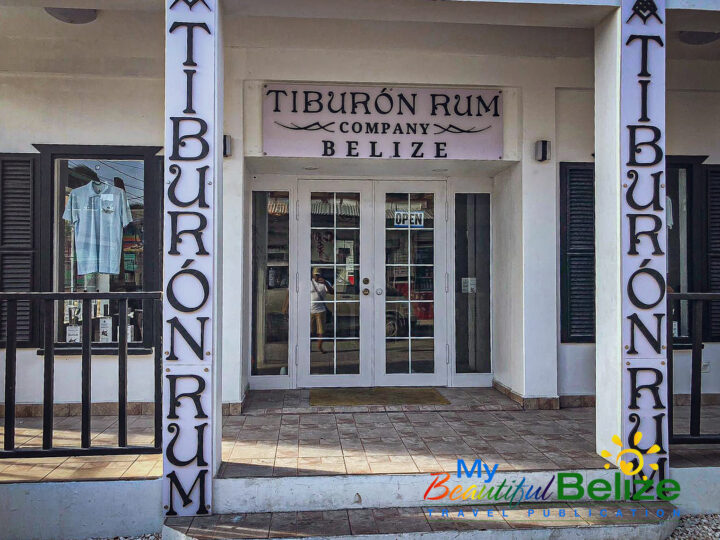 This hand-crafted, aged, premium rum is enjoyed neat or in your favorite tropical libation. As its popularity grows, it is found almost anywhere in the country. The rum is molasses-based and aged in bourbon barrels emulating the warm Belize climate with a bold attitude. Tiburon is an award-winning rum with many awards and medals, most recently claiming a Gold Medal at the 2021 San Francisco Spirit Competition.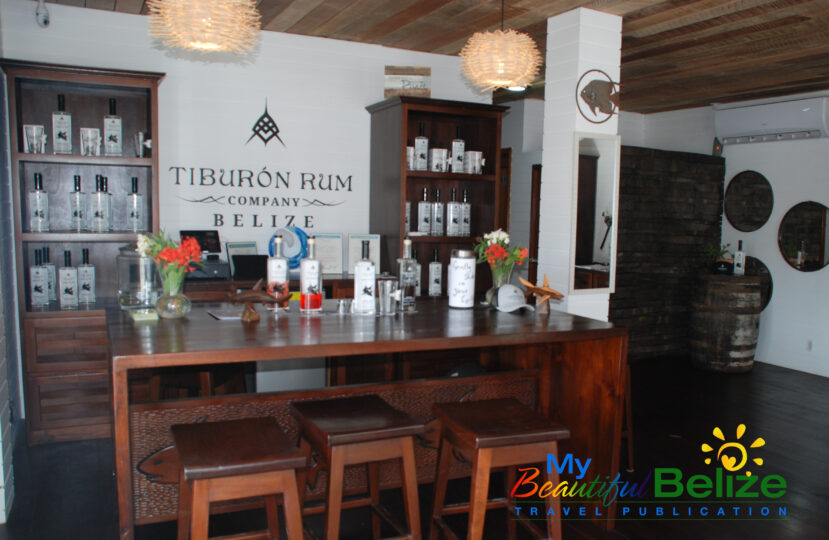 Tiburon recently opened a tasting room in San Pedro Town, Ambergris Caye, conveniently located on Barrier Reef Drive, right downtown, for that perfect sampling experience. The tasting room is open every day from 10AM to 7PM. Tiburon's Brand Ambassador in San Pedro, Henry Garica, welcomes rum lovers, thirsty and seeking the best top-shelf spirit of Belize. When entering the tasting room, the staff will make you feel at home and tell you everything you need to know about the brand. The brand has two types of rums, the dark, aged for eight years, and the White Tip. The White Tip is colorless, 92 proof, and perfect for cocktails and rum infusions. After a brief tour of the facility, the tasting begins with some unique infusions.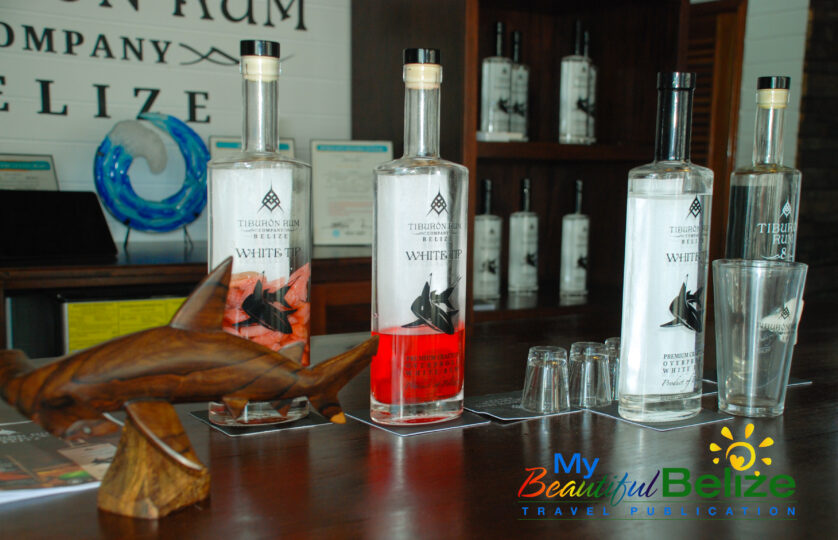 The concoctions are an example of the wonders you can create with Tiburon, and Henry has come up with some exciting masterpieces. Some infusions include mixes with chocolate beans, coffee, and fruits such as strawberries, cherries, and mangos. The bottles of infused rum are available for purchase, and if you have a special request, Henry at the San Pedro tasting room can help you with that. The infused spirits are blended perfectly, yielding a drink that is gentle and compatible with everyone's palate.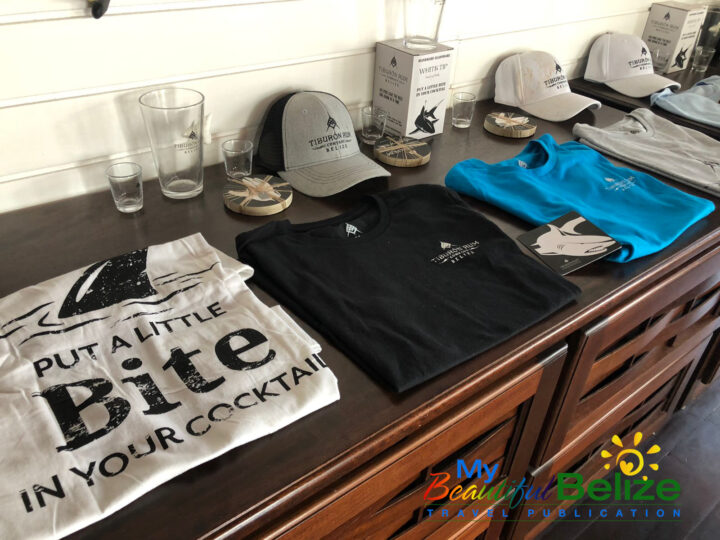 San Pedro Tiburon Rum's Tasting Room is a must-visit for an exclusive rum tasting on the island. Tiburon is also a great supporter of the conservation efforts of Belize's Marine Life. For every bottle sold, they donate $1 to Oceana Belize to aid their conservation efforts of the Belize Barrier Reef System and other marine ecosystems along the country's extended Caribbean coast. Tiburon's community outreach has seen them delivering a 29-foot Bradley Pelican marine vessel to the Belize Coast Guard to assist in real-world conservation efforts.
The tasting room also offers the opportunity to purchase souvenirs with the brand's name and logo. These include t-shirts, caps, and glasses, to name a few.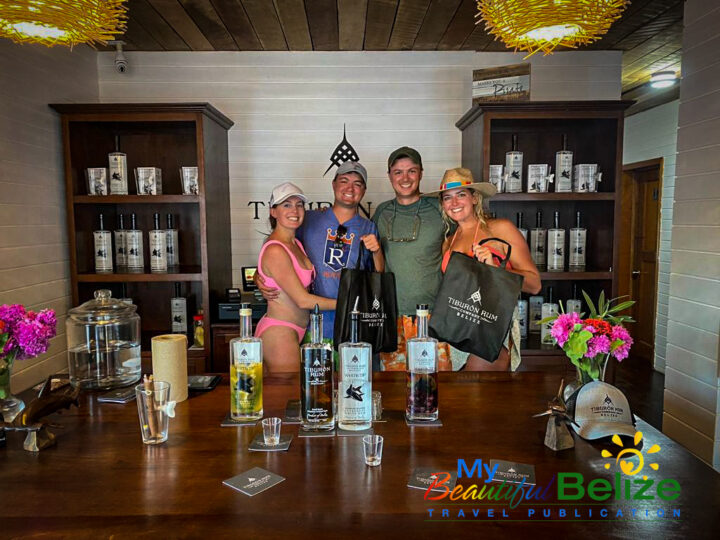 Tiburon also has a tasting room in Placencia Village, in southern Belize. For more information on this signature rum, visit www.tiburonrum.com. If you want to contact the tasting room in San Pedro, email Henry at [email protected].