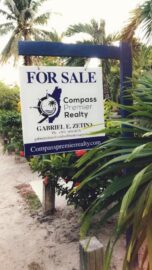 Condos, investment properties, residential and commercial lots, Ambergris Caye has a booming real estate industry. With the market growing and the island ever developing, owning real estate on La Isla Bonita is an investment you don't want to miss.
While buying real estate in a foreign country might seem daunting, here are some key pointers from local agent Gabriel Zetina with Compass Premier Realty.
What makes Ambergris Caye and Belize a favourable market?
Unlike many other destinations, Belize allows foreigners to obtain 100% property ownership following purchase. This has increased the country's real estate value, giving exponential returns on investment.
Due to Belize's unique geographic location and being the only English-speaking country in Latin America, buying property here is relatively simple. No language barrier makes communication between buyers, sellers, and agents effortless.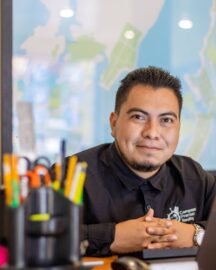 Belize also maintains a stable exchange rate of $2 BZ to $1 US and has no capital gains tax, low corporate tax, and low property tax. Additionally, with its growing tourism industry, owning investment properties can provide cash flow opportunities in real-time.
The perks of owning property in paradise
Ambergris Caye is a hidden gem for vacation destinations. Island life is good, with crystalline waters, a vibrant reef, abundant wildlife, and a welcoming community. There are ample opportunities for those looking to turn their vacation destination into their new permanent home. With residency programs such as the Qualified Retirement Program and Work Where You Vacation program, owning property in Belize is the start of your new life.
Whatever your inclination toward buying real estate in Ambergris Caye, remember to do your due diligence, work with a trusted professional and take your time.
Are you interested in Ambergris Caye's Real Estate Market? Gabriel offers a free, no-obligation consultation. Contact him at [email protected] or visit Compass Premier Realty located at 18 Barrier Reef Drive, San Pedro, Belize.