Ask any Belizean what is the one thing we hold near and dear to our hearts… and most will respond, our amazing Belize Barrier Reef! Our beloved reef is a 190 mile-long section of the 560 mile-long Mesoamerican Barrier Reef System, and as of 2019, our coral crown is now considered the world's largest reef system as sadly, Australia's Great Barrier Reef is ranked second due to the coral bleaching that has occurred.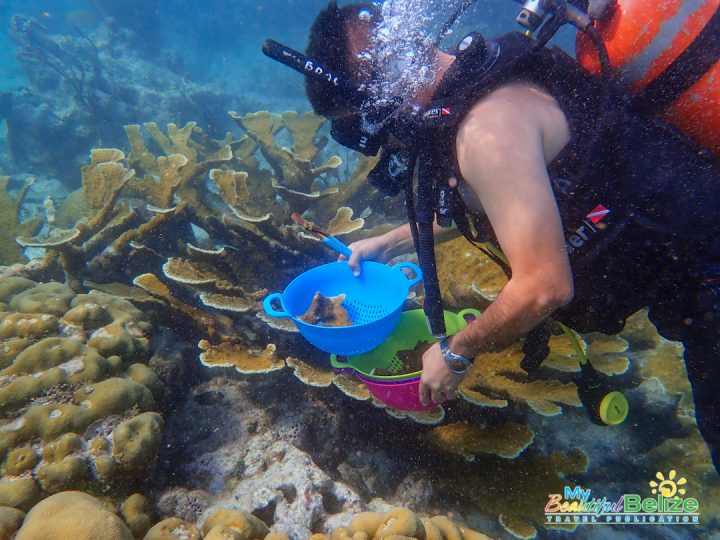 Elkhorn coral is one of the most important corals in the Caribbean and along with staghorn coral and star corals have formed Caribbean coral reefs over the last 5,000 years. In the early 1980s a bacterial syndrome, known as white-band disease has now reduced the elkhorn and staghorn population to less than three percent of its former abundance.
On Ambergris Caye, where reef-related tourism is paramount, one group of vested stakeholders have taken the lead in restoring reef areas that have been affected. According to the president of the San Pedro Tour Operators Association (SPTOA), Everette Anderson, it is essential that the members of the association be part of the solution. "Here on Ambergris Caye, there are many of us who depend on a healthy reef for our livelihood. As tour operators, we can take the initiative to find solutions in restoring our damaged reef, and with the help of local tour guides, volunteers, and the business sector, we can make a difference. We want to set an example that we, as a private-sector-led conservation organization, can do our part in protecting the dive and snorkel sites we use every day," he explained.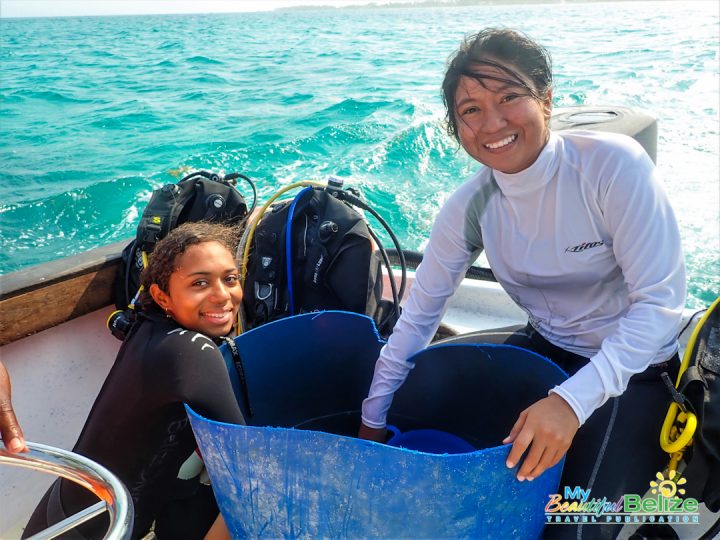 This year the SPTOA initiated a coral restoration project inspired by the Fragments of Hope Coral Restoration Project founded by Lisa Carne, which has seen great success at Laughing Bird Caye in southern Belize. With local marine biologists Miguel Alamilla and Valentine Rosado providing advisory and technical support and University of Belize biology students (and island young ladies) Fara Stephany Maza and Brittney Garbutt coordinating the project, steps are underway to grow and replant elkhorn and staghorn coral. Under the tutelage of Carne, and guidance from Alamilla and Rosado, the young biologists took several trips to the reef to setup anchored PVC frames. This first site is located inside of the popular diving and snorkeling area known as Tuffy. According to Rosado, the hope is to bring this snorkel site to the level of Laughing Bird Caye and make it as popular as Hol Chan. "The Placencia project is an inspiration because Laughing Bird Caye looks amazing with high coral cover and marine life and is the direct result of their restoration efforts. We believe we can replicate that success at each of our dive/snorkel sites," he remarked.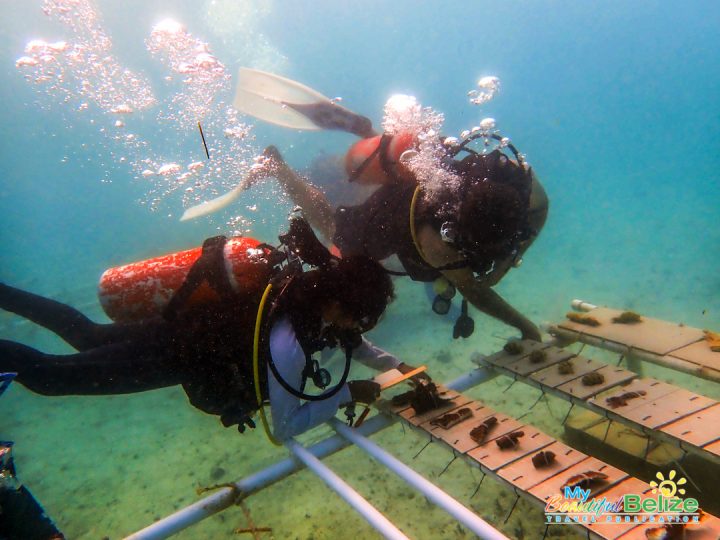 Once the frames were installed, healthy fragments of elkhorn and staghorn coral were collected from other areas along the reef. The team then secured the fragments onto tiles that are fastened to the PVC frame. Here the fragments will continue to grow if they take well to the frames. "A lot of effort went into site selection, nursery construction, mother-site selection, monitoring, etc. We anticipate that in about ten months-time, each fragment will grow much larger, allowing us to 'prune them' and take the nursery fragments to out-plant at our target restoration sites. We hope to begin planting to target restoration sites at the end of this hurricane season," explained Rosado.
To help sustain this important project, the SPTOA has established a Conservation Membership Program to support the work and keep it running long-term. Their short-term target is to hire a Program Manager so their board, members, biologists, and volunteers can be more effective and coordinated. The Program Manager will coordinate all programs under the association, develop and manage their conservation membership program and secure long-term funding for the work.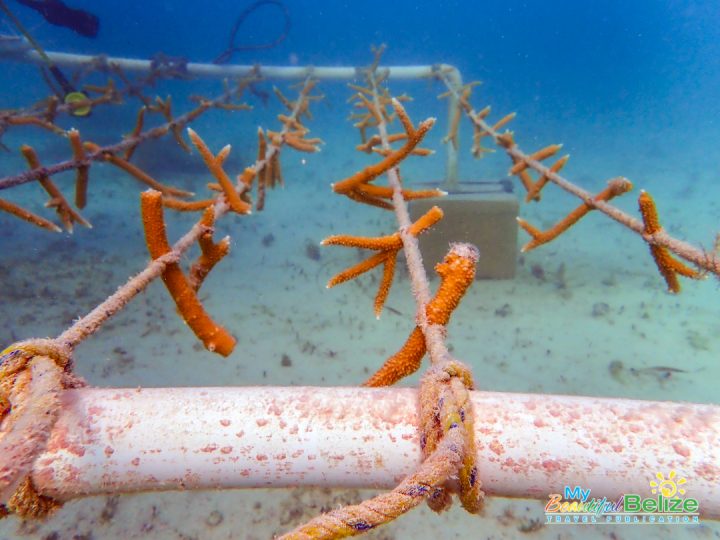 Thanks to amazing organizations like the SPTOA Coral Restoration Project, there is hope that essential elkhorn and staghorn coral will be saved from full-on extinction and will successfully flourish once again. For more information, please contact SPTOA at 600-4856 or e-mail [email protected].