Across the globe, there are non-profit organizations that are dedicated to conservation. Powered by selfless individuals who are dedicated to the cause nearest and dearest to their hearts, there are shining stars within the constellation of people who work hard to make a difference in this troubled world. Be it the preservation of endangered flora and fauna, to keeping native languages, cultures, music and the arts alive, each person is an essential cog in the wheel of conservation. Belize is blessed with many such organizations, and although it takes a collective group to accomplish the many challenges before them, often there are those who inspire others to share the same commitment. In this monthly series, we spotlight one of these outstanding individuals.
As a young girl growing up in California, USA, Lisa Carne knew at a tender age that she was in love with the creatures of the sea. "I must have been 11 years old when I touched a dolphin in captivity. The dolphin was in a small, shallow holding tank racing in tight circles with crowds of people and no 'supervisor'-it was horrific, and when I touched it, I knew the whole set up was wrong and that the animal should have been in the ocean where it belongs. Flash forward to 1994: on my first trip to southern Belize I swam with wild dolphins for over 90 minutes, and that was just one of many reasons I knew Placencia would be my home forever." Lisa moved to Belize in 1995 and her first 'job' was 'volunteer research assistant' at Carrie Bow Caye, the Smithsonian field station. There Lisa met and assisted researchers working on sponges, corals, mangroves and funny enough, it was the Littlers (a husband and wife team studying marine plants and algae) that taught her to drive a skiff and warned her the corals were in peril-and to focus efforts on saving them before it was too late. That year, 1995, was the first year Belize experienced a coral bleaching event. Lisa has a Bachelor's Degree in biology from the University of California at Santa Cruz and in 2014 she completed the University of Belize's first MSc program in Biodiversity Conservation and Sustainable Development, in collaboration with the University of the West Indies, graduating with 'distinction' for her research paper on the Acroporid family of coral.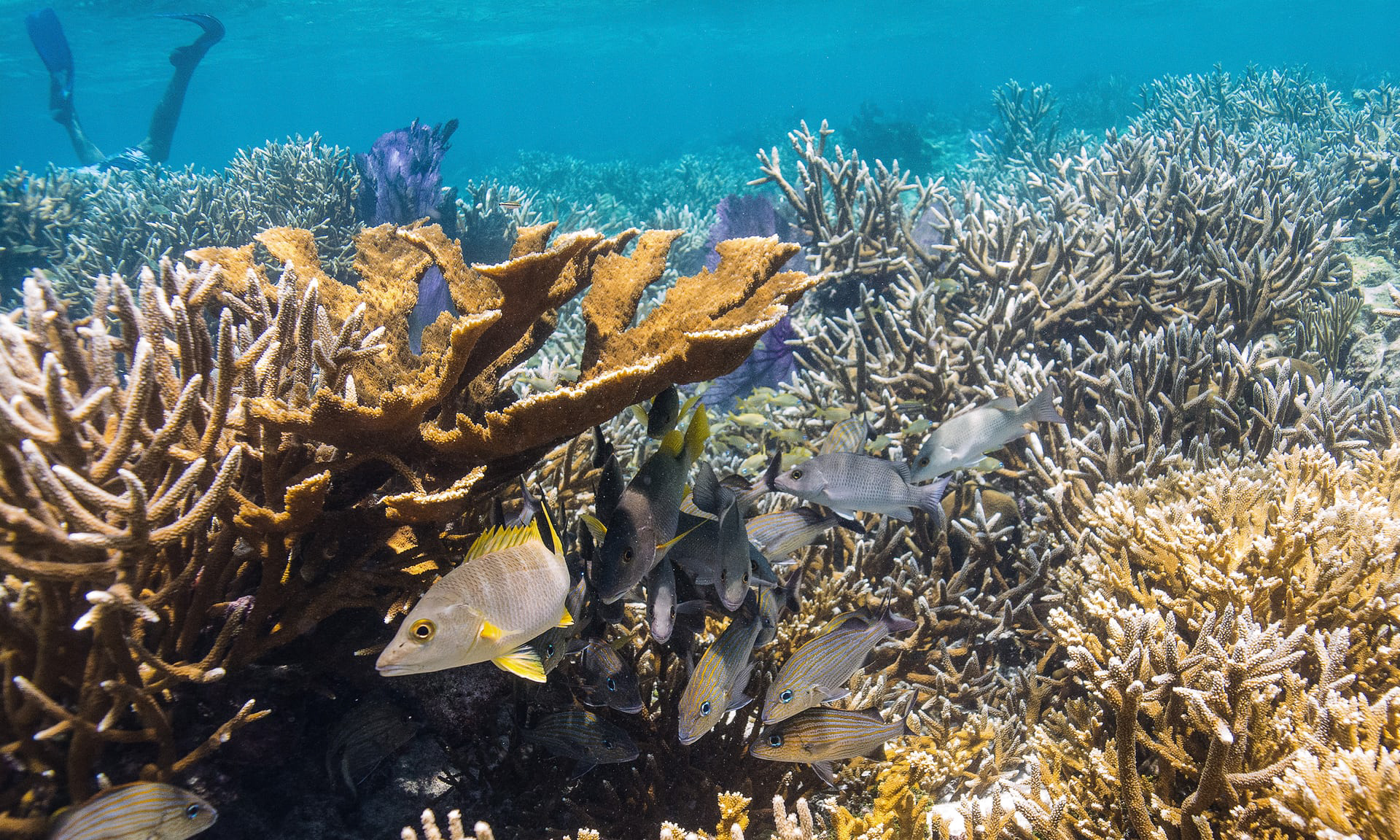 In 1995 Lisa worked as a PADI Open Water Instructor and later as a manager for Glovers Reef Marine Reserve for the Belize Fisheries Department and a biologist for the Southern Environmental Association (SEA-back then called Friends of Nature). When she witnessed the devastating impact of Hurricane Iris in 2001 in Southern Belize, she was deeply troubled by the vulnerability of Belize's marine environment to climate change through rising sea temperatures and stronger storm surges. After conducting reef research on Ambergris Caye in 2002, Lisa began to wonder about the possibility of coral transplanting after noticing living pieces of Elkhorn coral that had broken from the reef but were still alive. Was it possible to re-forest the reefs by planting coral?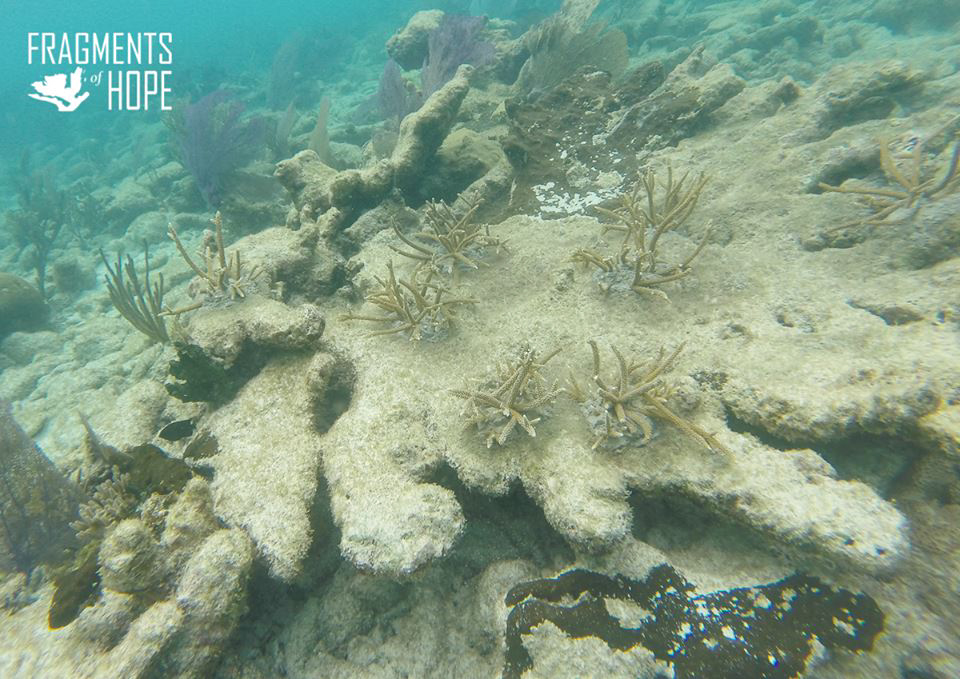 In 2006, Lisa received a research grant from PACT here in Belize for a transplanting experiment; moving Elkhorn corals to Laughing Bird Caye National Park, and those corals are still thriving today! After extensive research, Lisa consulted with Dr. Austin Bowden-Kerby who had pioneered and published on coral nursery methods and in 2009, with funding from the World Wildlife Fund, the Caribbean Community Climate Change Center and the World Bank, Lisa launched her bold new coral nursery project in Southern Belize at Laughing Bird Caye National Park. That same year the Caribbean Acroporids (Elkhorn and Staghorn coral) were the first corals to be Red listed by the International Union for Conservation of Nature (IUCN); their status considered Critically Endangered, one step away from extinct in the wild. These corals were once the most common in the Caribbean but have been reduced by over 99% Caribbean wide within the past 30 years.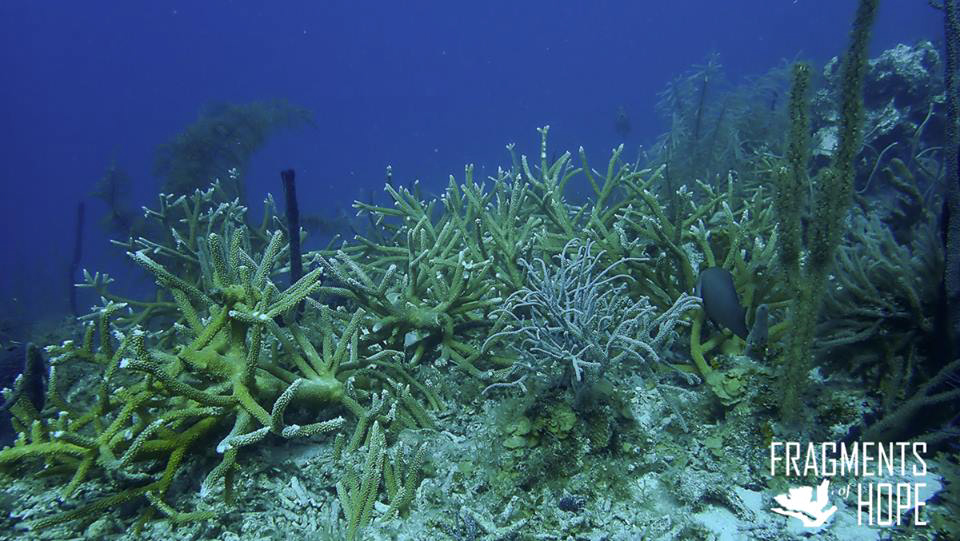 When interviewed in 2011 by our sister publication The San Pedro Sun, Lisa commented on her Fragments of Hope (FoH) program, "In a nutshell the project is basically coral nurseries – growing corals in situ – meaning out in the field, not in a laboratory – and we're focusing on the Acroporids family that's the (Elkhorn, Staghorn, and hybrid) the most important reef-building corals and the fastest growing corals and branching corals. Climate change, the increased intensity and frequency of hurricanes, bleaching events, disease, pollution, over-fishing, sedimentation, and other human impacts are contributing to massive mortality." According to Lisa, not only is coral essential for protecting shorelines and providing habitats for creatures we like to eat and see while in the water, it ultimately contributes to the tourism dollar. Laughing Bird Caye National Park alone was recently valued at US$4.5million a year.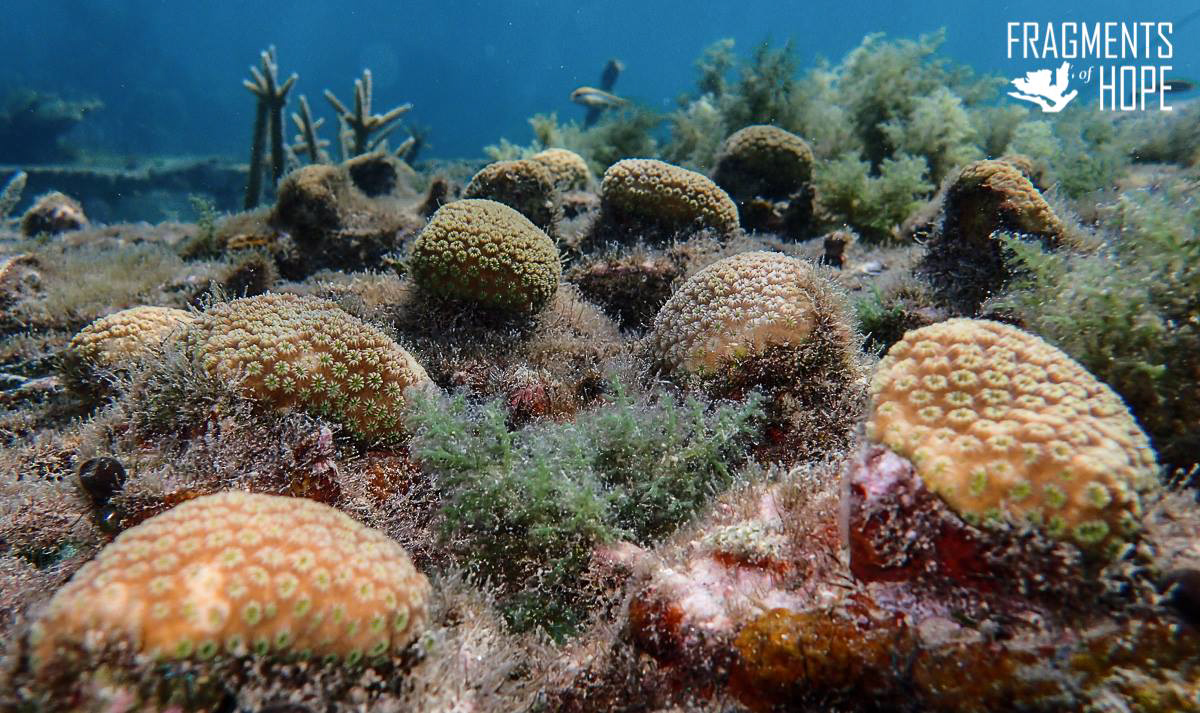 In 2013 Fragments of Hope, Ltd. was registered in Belize as a not-for-profit organization, with Lisa as the Executive Director alongside her Community Board members. In 2015 Fragments of Hope added a US counterpart (501c3) with a different Board of Directors that includes women scientists. They are funded by several small and medium grants and contracts, with one private investor. Partnering with other conservation organizations such as SEA, Healthy Reefs Initiative, Oceana and World Wildlife Fund, they also foster a relationship with the Belize Fisheries Department and international researchers.
Now considered the Caribbean's most successful reef restoration projects, Fragments of Hope has planted over 100,000 coral fragments in three different marine protected areas. They use a variety of methods, including rope nurseries which are based on a design adapted from Dr. Bowden-Kerby. Long strands of rope are strung between steel frames which are buried firmly in the seafloor.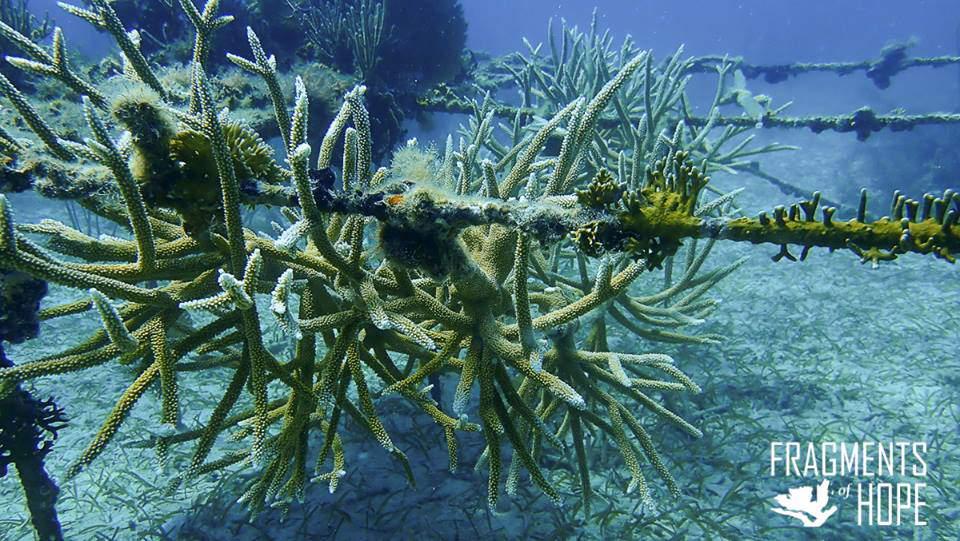 Coral is attached by twisting apart the rope and inserting the coral between the strands. One benefit of this technique is that once the corals are large enough, the entire coral encrusted rope, or smaller cut sections of the rope can be removed from the nursery and attached directly to the reef. Other corals growing in the nurseries are fragmented and individual branches of coral are attached to the reef using a cement mixture. Fragments of Hope is also growing corals on small cement disks or frag plugs, and these corals are transplanted to the reef once they have grown to a healthy size. The corals usually grow in the nursery for about one year, depending on the species and nursery location, before they are transplanted to the reef. Most recently, the organization invited Dr. David Vaughan from Mote Marine Research Institution to Belize, where they learned his micro-fragmenting technique, which they have adopted and adapted for use directly in the sea bypassing land-based nurseries. Upon his visit, Dr. Vaughan exclaimed, "this is the best example of coral restoration around the world."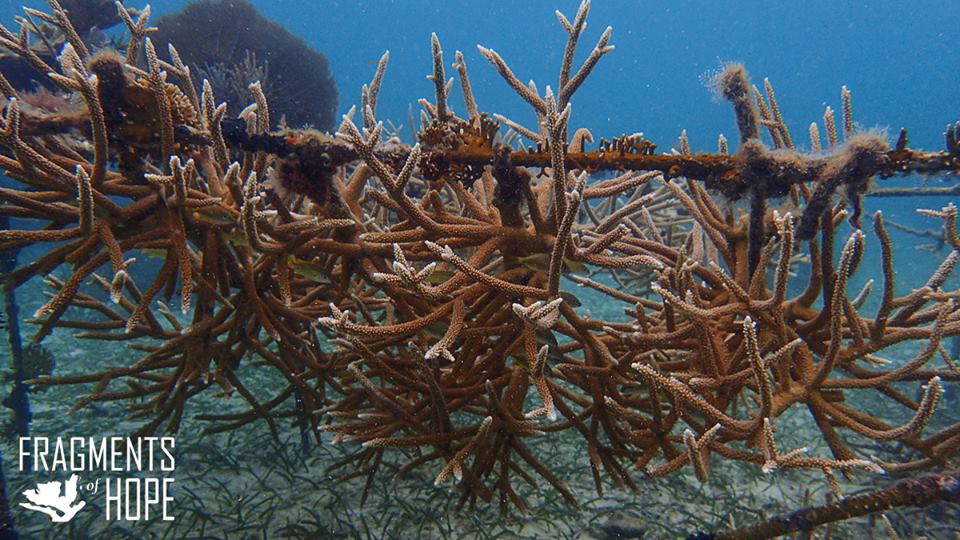 It's a labor of love for Lisa, and she comments, "It's super gratifying to see the corals take off and thrive and all the life they bring with them, such as fish, crabs, etc. As a community-based organization that includes fishers and tour guides, it's also super gratifying to see locals feel the same pride when they see the corals THEY planted thriving years later." When asked if there's one accomplishment she's especially proud of Lisa thoughtfully responds, "Besides the corals, it is seeing how the people involved respond to our success and providing local education, along with a few jobs! I'm MOST happy about taking Belizeans to other parts of Belize, and now, through Belize Marine Conservation and Climate Adaptation Project (MCCAP), we've expanded our work, so we get to bring folks from Placencia to areas such as Turneffe Atoll, so they get to know more areas of their own reef. We also bring regional partners here to Belize such as scientists, tour guides and fishers and taking Belizeans to other regional places is great. Next month we have three Jamaicans coming to learn about what we are doing, and later four of us will go to Jamaica. In September we have a group of Mexican, Guatemalan and Honduran scientists coming to Belize to inspect and tour our work, and then the same group will go to Mexico. It's all about the exchanges!"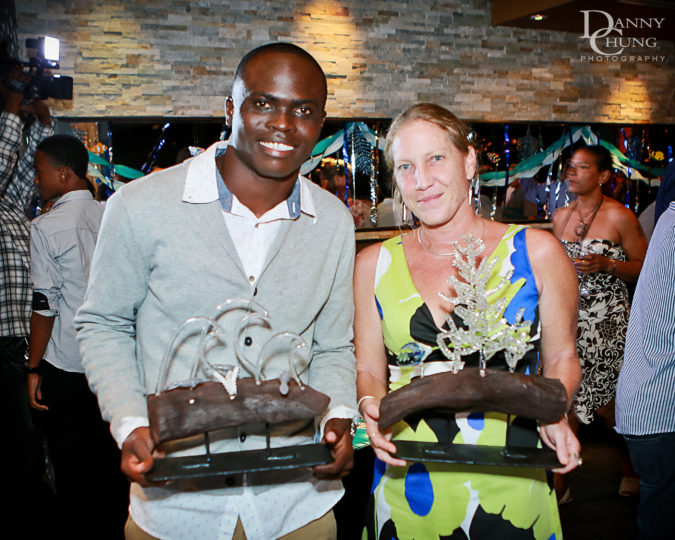 Lisa's efforts have not gone unnoticed, and in 2014 she was named an "Ocean Hero" by Oceana Belize (pictured above alongside fellow awardee Jamal Galves). And, in 2017, Fragments of Hope attended the 23rd Conference of the Parties to the United Nations Framework Convention on Climate Change (UNFCCC) to receive their Lighthouse Activity award from the UN Secretariat for Climate Change under their Momentum for Change Program. As if Lisa isn't busy enough, over the years she has also published two books: Mangoes and More: A Rough Guide to Local Fruit Trees and Flowers in Belize (2002) and Way Bak Den: Preserving and Celebrating Creole and Garifuna Culture on the Placencia Peninsula, Belize (2010).
The future looks bright for Fragments of Hope, with a grant from GEF Small Grants Programme this year for educational tools such as coloring books, puzzles, and posters using local artist Anton Leslie. The first coloring book Anton Leslie created, "more corals=more fish" can be downloaded for free from their website fragmentsofhope.org, teacher's corner page. They were also awarded two grants from MAR Fund for more exchange trips -and have ongoing work in South Water Caye Marine Reserve and Turneffe through MCCAP (World Bank) until 2020. To learn more about Fragments of Hope please visit their website at http://fragmentsofhope.org.