Who we are as a people is often classified in neat little boxes that tick off ethnicity/race, gender, religion, etc. Those forms know nothing about what we feel when we wake, when we find a particularly moving sight, or how a scent can invoke a deeply embedded memory. Most of those memories are carved long before we are born, over the years of our ancestors' life, our journey begins. Through the San Antonio Maya Women's Cooperative, inheriting the talent and artistry of their forgone Maya forefathers has given new life to ceramics and an industry that revives a pride of culture and history. And the world loves it!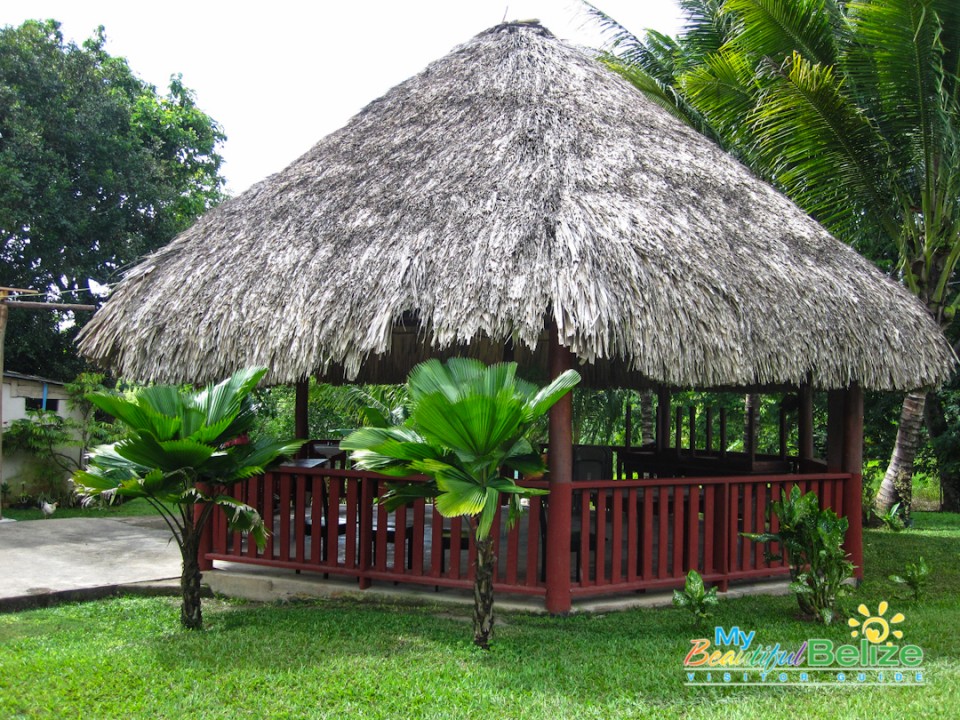 Tucked in a lush green valley en route to the rich rainforest of Belize lies one of the most picturesque villages of Belize: San Antonio. I may be a bit biased considering it is my home village, and to my Maya heart, the prettiest ever.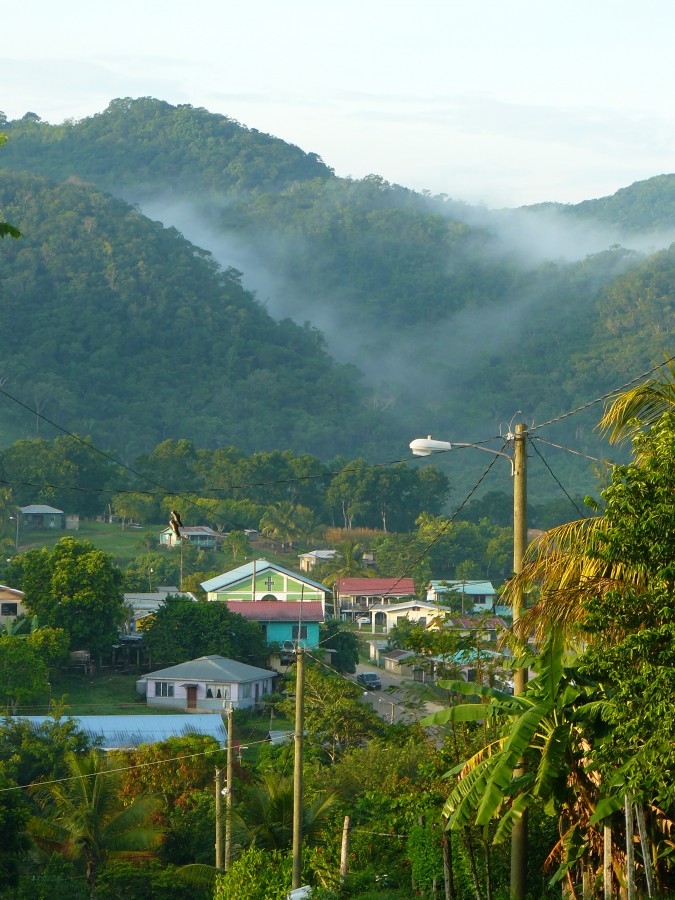 Populated by primarily Yucatec Mayas, San Antonio has a history of churning out bright, talented Belizeans. From its start with the Garcia Sisters and their slate carvings, to the historic and revered Doctor Don Elijio Panti – revolutionary herbal healer, to our newest generation of ceramics artisans, San Antonio has shown the world over just how much can be done with a whole heap of passion and a little instruction and guidance.
On October 19th and 20th Timotea Mesh née Canto, Josepha Canto, Laura Mesh, Claribel Tzib and Rafael Canto headlined a fantastic event at SUNY Cortland in Cortland, New York, United States.
Thanks to the efforts of Professor Jeremiah Donovan, a professor of ceramics in the Art and Art History Department, through a National Endowment of the Arts grant in Spring 2016, the group was able to witness their work on display at an international scale. 35 contemporary pottery pieces are on display at Dowd Gallery, along with 20 ancient Maya objects on loan from the Herbert F. Johnson Museum of Art at Cornell University, and several other related tools and materials.
"It was one of the most attended openings we have ever had on our campus. The collaboration with Cornell University made it a very unique and fascinating exhibition. Included in the exhibition are earth materials (oxides and clay pigments) used in Maya Polychrome Painted Ceramics, the San Antonio pottery alongside ancient Maya Pottery, and archaeological artifact," said Donovan. Altogether there were nearly 50 pieces of pottery on display, as well as photographs and video of the Belize process wherein Donovan trains the San Antonio Cooperative.
You see, the group formed as a means to create and sell pottery and other items produced in the manner of the Maya civilization. However, even though modern Mayas keep many traditions alive, making Maya ceramics as authentically as possible wasn't happening. Timotea, president of the cooperative recalls their frustration. "We had been working so hard to teach ourselves how to make pottery and work with paints." Their efforts often meant up to three weeks of grueling work to produce a single piece, not to mention it was quite the trial-and-error process. "We were about to quit, until Jeremiah reached our place as a visitor."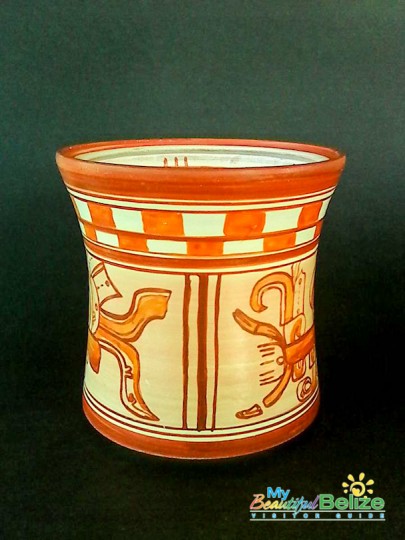 Donovan has been traveling with students under SUNY Cortland's "Belize: Art, History, and Culture" program since 2013, observing ancient pottery excavation at Cahal Pech archaeological site. Led by Belizean archaeologist Jaime Awe, the digs shed light on the techniques and materials used by ancient pottery makers in the region. Donovan then developed modern processes that reinterpret ancient Maya multi-colored pottery production. Using his formula, the women's cooperative was able to produce several items worthy of a gallery display.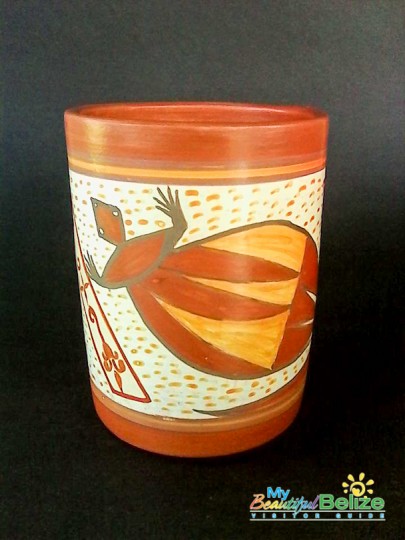 "We would begin by digging clay in the rainforest, like the Maya did. Then [we] searched for and developed natural pigments for painting and decorating the pottery," said Donovan. Through hands-on instruction, the group learned the ancient techniques of their ancestors and became inspired to re-invent their work. "Our ancestors used to paint their pots with stories on them," said Rafael Canto, the lone male in the cooperative. He drew from that knowledge and crafted a contemporary piece based on a 3,000 year old pot he held once. The story of the pot shows how pottery was crafted: mixing clay with their feet, firing the vessels and passing the tradition to future generations. Canto gifted Donovan the piece.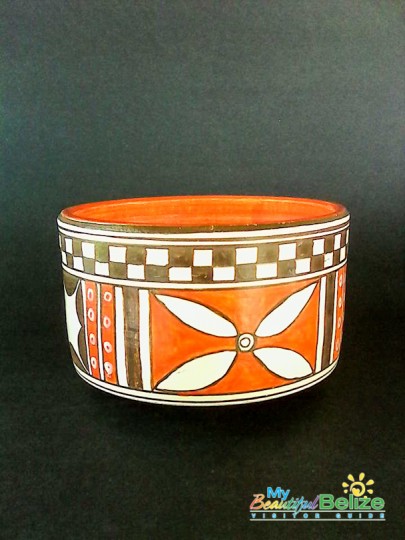 The work of the cooperative, along with historic examples of ancient Maya pottery, will be on display at SUNY Cortland's Dowd Gallery as part of "Future of the Past: Revitalizing Ancient Maya Ceramic Traditions in a Modern Maya Community." The exhibit ran through December 1, 2016.