What's better than getting the 'catch of the day' at a coastal Belizean restaurant? Catching it yourself!
Fresh seafood cannot be beat, and many restaurants on the island are happy to cook up your catch of the day. Of course, this means 'WE ARE GOING FISHING'!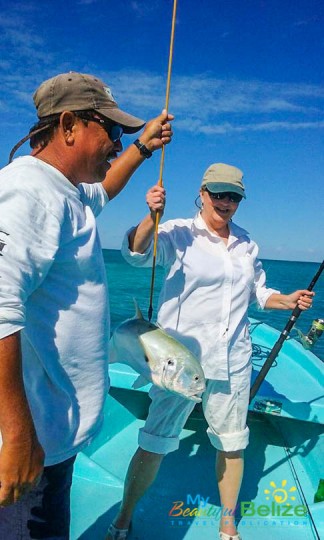 Fishing was a major San Pedro industry in earlier days. Islanders sustained their families and the community's economy, catching fresh fish, conch and lobster. From deep sea fishing to catch and release techniques used in fly fishing, spearfishing, and even free-diving, fresh seafood landed on our dinner plates one way or the other.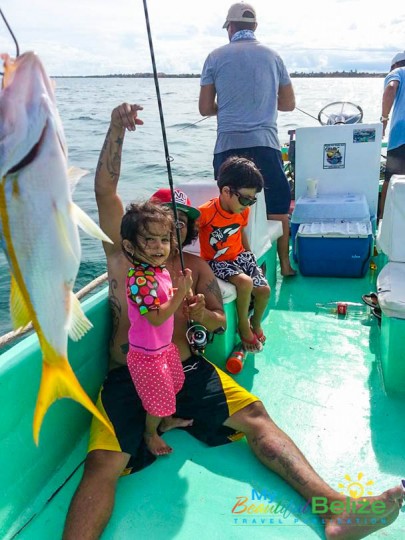 Those who call San Pedro home start fishing from their childhood days. I still remember sitting at the end of a dock or at the edge of the lagoon casting my fishing line with dough as bait, hoping to catch the "big one". Our parents encouraged us to fish, and even passed down proven techniques. It wasn't rare to be gifted fishing rods, lures, flies and other fishing equipment during birthdays and Christmas, whether you were a son or daughter.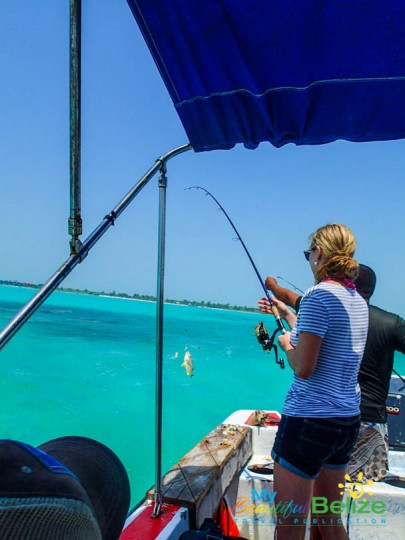 As we grew older, the forms of fishing we practiced also evolved. The guys are always huge fans of spear-fishing; free diving along the reef, sometimes over 20 feet in depth, using nothing more than a metal spear and a sling to catch their prey. I have never actually tried spear-fishing, but I hear it's fun – how could it not be, when you're catching fish while free diving!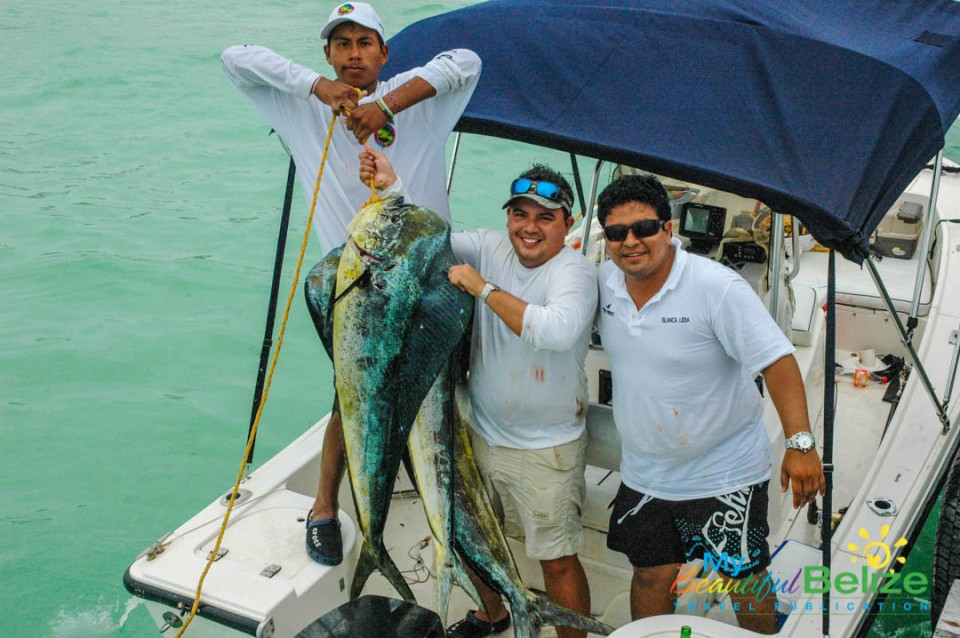 My favorite fishing adventure takes me deep sea. Just a group of friends or family on a boat in the Caribbean waters, away from the protection of the reef. Here is where you land the real big fish – the trophies of the sea: Marlins, Dorados and Wahoos! It isn't for everyone; not only is it a waiting game but reeling in your catch is quite a challenge. However, once that big fish lands in the boat, the feeling of accomplishment – and thoughts of the dishes that await – well, it's pretty priceless!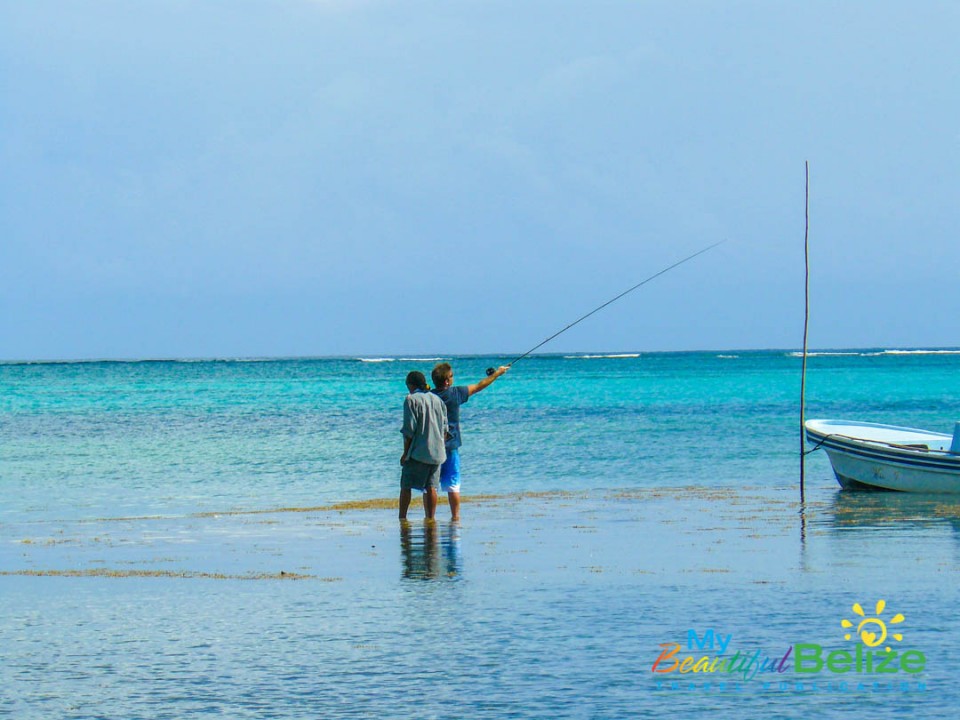 If rolling seas aren't for you, fishing within the reef can be just as exciting! Local fishermen always seem to know the best spots for fishing, and the best time too! My dad picks his location based on the weather – and we always reel 'em in!
While on the island, try your hand at catching fresh fish for dinner. Your hotel front desk is always a good place to check for more information of fishing guides. There are several talented local guys who can show you their favorite spots, and a good time as well!