There's something awe-inspiring about a birds-eye view of your surroundings, especially panoramas of nature's splendor. And, how you go about getting those views can be equally inspiring…especially when climbing a mountain!


Such is the case when you accomplish the gazebo hike at the Sleeping Giant Rainforest Lodge. The top of the gazebo can be seen some 350 feet above the lodge, and doesn't look too far away, but of course looks can be deceiving! According to the lodge's information pamphlet, the hike is rated as moderate in difficulty, and should only take 20 minutes. Easy enough we think, let's go!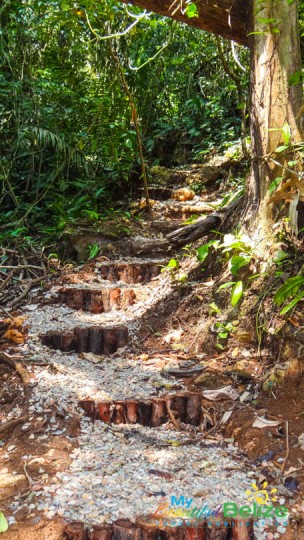 We were well equipped with good walking shoes, proper clothing, plenty of water, insect repellent (which we didn't even need) and cameras…heck we even had a nice bottle of Pinot Grigio to share once we get to the top! So, off we go, island girls psyched for a grand adventure in the jungle!
Hmm, so what weren't we equipped for? A level of fitness perhaps? Stifling heat and air thick with humidity? I start to ask, ARE WE THERE YET?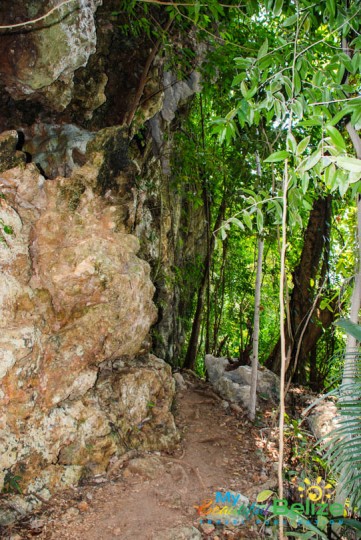 20-something Janelle scampered up the steep trail, claiming if she stopped that would be the end for her. Mary, AKA Miss CrossFit, had her share of sweating and breaks to catch her breath, but powered up the trail with sheer determination! Me? Well, I brought up the rear…perspiring and winded, the whole while thinking of my younger, better fit years when I often hiked the high elevations of the Rocky Mountains in Colorado and Wyoming, USA. Again, I asked…ARE WE THERE YET? Gasp!!!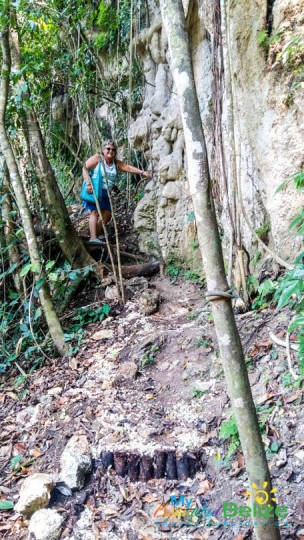 Fortunately, the trail is well maintained, but steep, with ropes in places to use as railings. There's some tricky maneuvering in spots, and even a flight of cement at one point…and, did I mention steep?
Although it felt like a life time on a Stairmaster…it took us 24 minutes to reach the top! Adding insult to injury were the three flights of stairs we had to climb to get to the top of the gazebo, but once we reached the covered platform, the view literally left us breathless!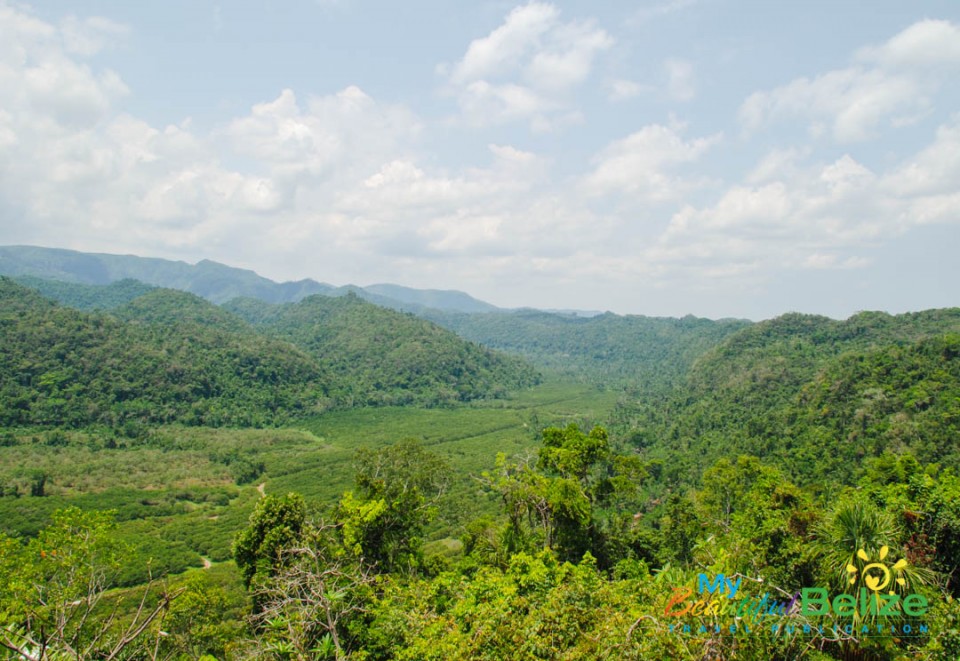 A gorgeous expanse of green unfolds below us. Patchwork cattle pastures and orange groves cover the valley, with the Sibun River and the Hummingbird Highway snaking through the quilt of colors. The mountain vistas are equally stunning, and yes, there's our buddy across from us, the sleeping giant! Now, he has the right idea!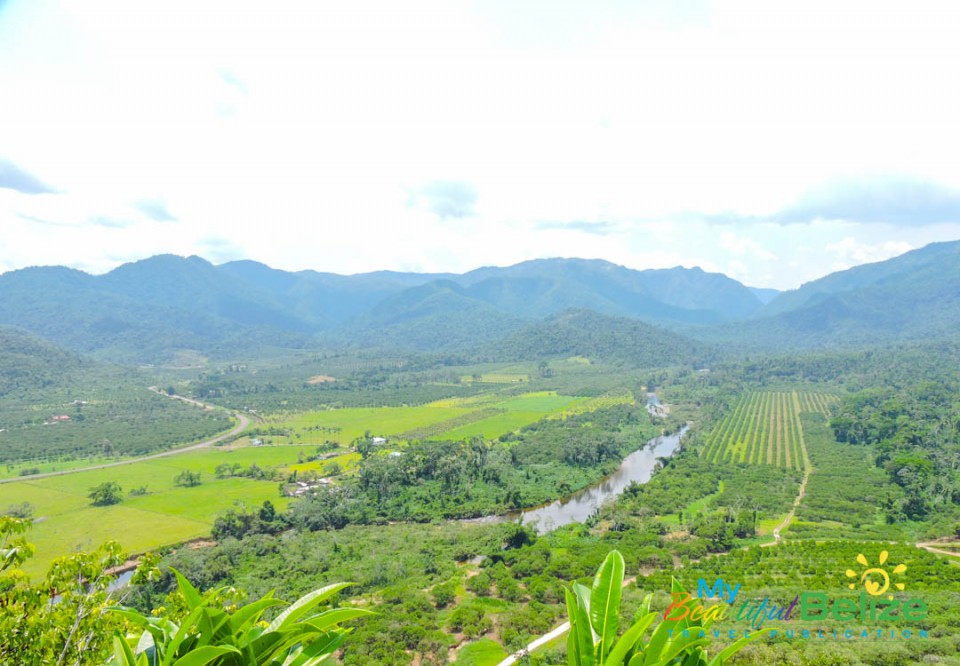 We all agree the hike is more than worth it, and in hindsight it wasn't ALL that bad, right?! Would I do it again? You betcha, in a heartbeat (well LOTS of heartbeats) but worth every sweaty step!