Last March my nephew and his then-fiancee (now wife) from Colorado, along with a couple of their friends from Wyoming paid me a visit here on Ambergris Caye. Apparently I had the reputation as the 'hostess with the mostest' and they playfully challenged me to out-do myself when showing them a good time. Far be it for me to balk at a challenge, especially one that involves having fun, so I pulled out all the stops, not that it's hard to find fun on Ambergris Caye! And play we did, from sun-filled days on the beach sipping Piña Coladas to fine dining and bar hopping, they toasted me to a good-time indeed, but their days in paradise were numbered and I was tasked with putting together a day that would go down in the greatest hits of island memories! Easy peasy…a fishing we a go!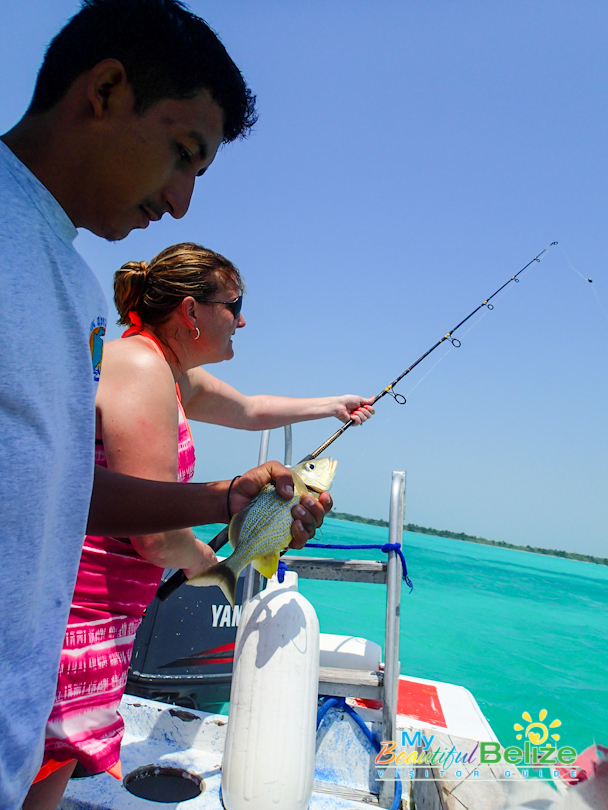 On La Isla there are many tour guides and operators who offer fishing, and the level of angling is as diverse as the day packages available. From the "we just want to have fun on the boat drinking rum punch and if we catch a fish that's cool" group, to the hardcore fisherman who travels with his own pole and wears Patagonia Angler shirts to breakfast, the perfect day awaits you. The beauty is that with many companies if you have a group of four or more you've basically hired the boat and guides for the day, and what ever you are up for they are there to make sure you have a great experience.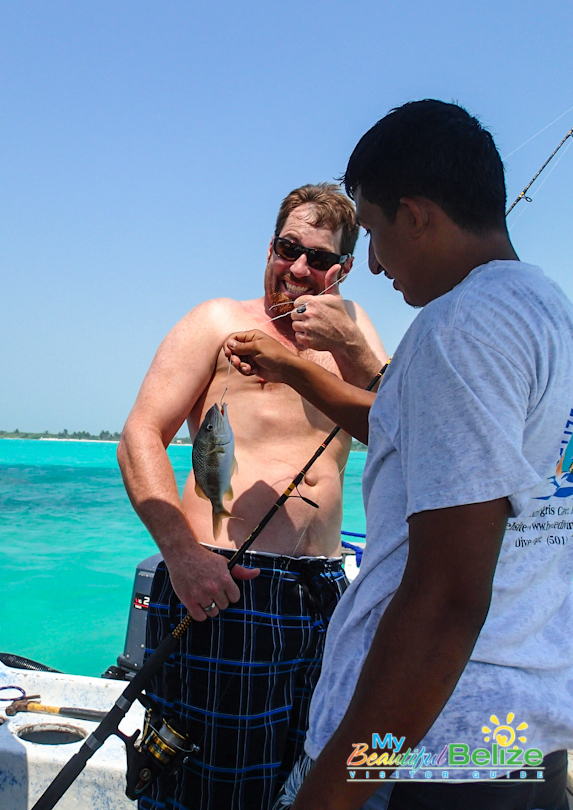 My group of guests fell under the "let's have fun on the boat" category, although Dan from Wyoming, a big burly outdoors man with an affection for foofy cocktails, was focused on doing some real fishin'! DONE I proclaimed, and I promptly contacted the good people at Belize Diving Adventures. We weren't just going fishing…we would be catching fish, eating fish and snorkeling with fish…it promised to be a fish-fabulous day!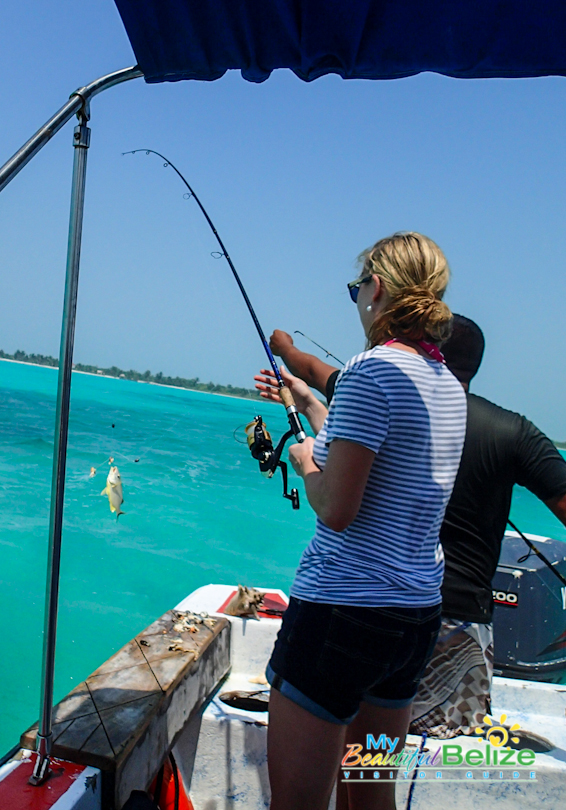 After boarding the boat and introductions and safety formalities behind us, our guides were amicable and super attentive. With the wind in our hair and the boat slicing through the crystal clear Caribbean waters along the reef, we arrived at our fishing hole where we could do as much (or as little) as we wanted when it came to baiting our hooks, casting, reeling in the catch and removing the fish from the hook. The waters were popping with fish of all sizes, from bite-sized grunts to pan sized snappers. Of course Dan was all about "do it yourself" fishing but the rest us enjoyed the fishing-line babysitting we received, with our biggest challenge being reeling in feisty fish, no need to mess with that yucky bait or removing the flapping fish, our guides took care of that! The fish were biting and everyone was having a blast battling the tugging lines and posing for photos with their Caribbean catch.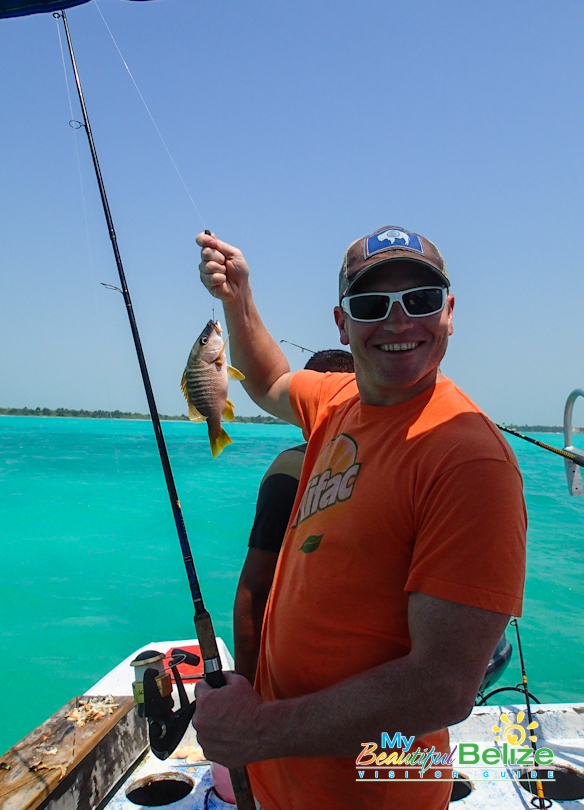 Of course with all this fishing, we had worked up an impressive appetite and thirst! Next stop: a picture perfect secluded stretch of beach with a covered palapa and a grill pit.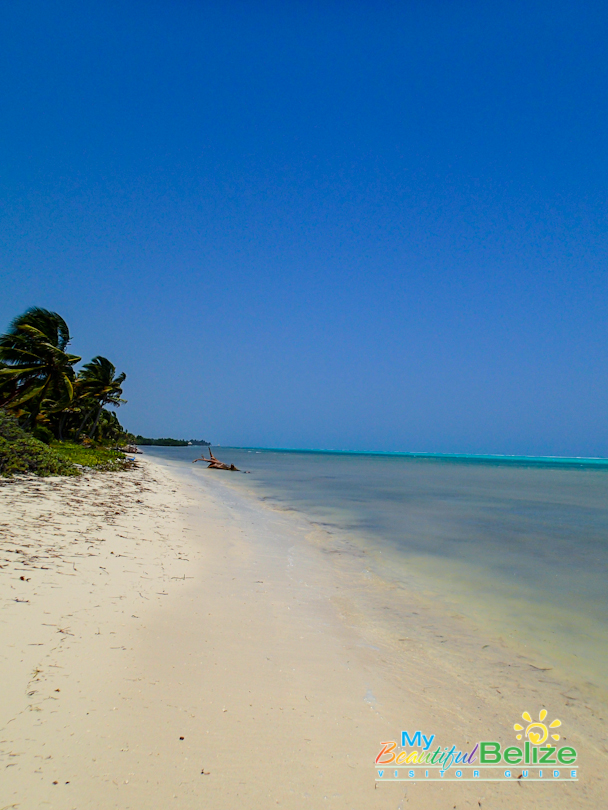 While our guides prepared our 'catch of the day' for the coconut-husk BBQ, we devoured fresh ceviche they had just whipped up after harvesting a live conch just minutes before. Salty, sun-kissed and sipping rum punch, these island castaways were very happy campers indeed.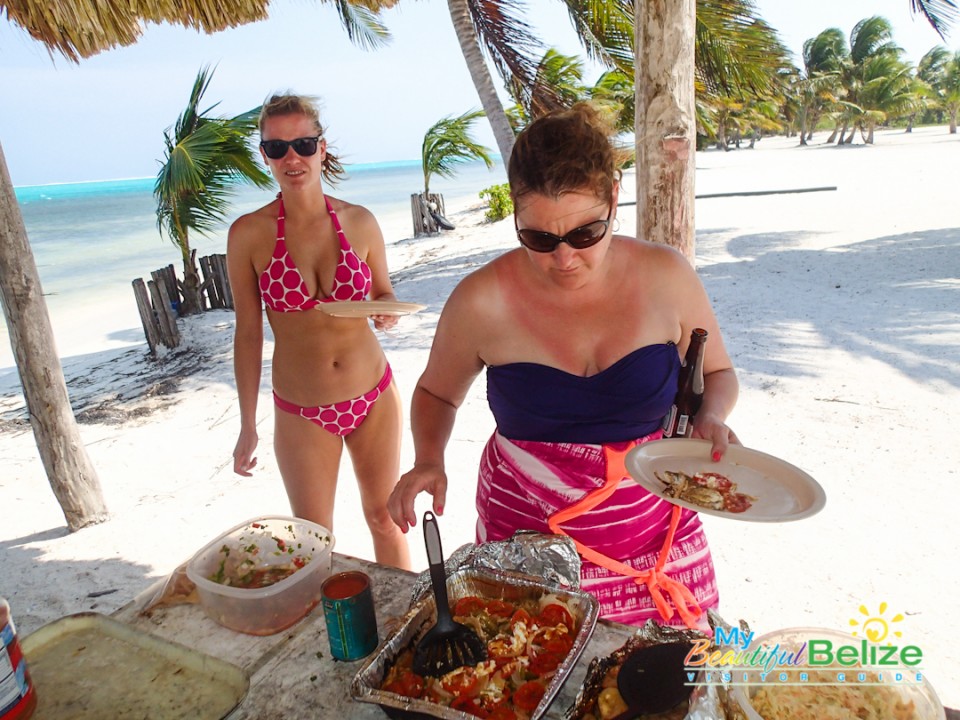 For many, eating fish this fresh is a first, and the flavor is like no other. Prepared with sweet peppers, tomatoes and onions, we piled the white, flakey filets on to thick, fresh tortillas and inhaled the delicious meal. It just doesn't get much better than that!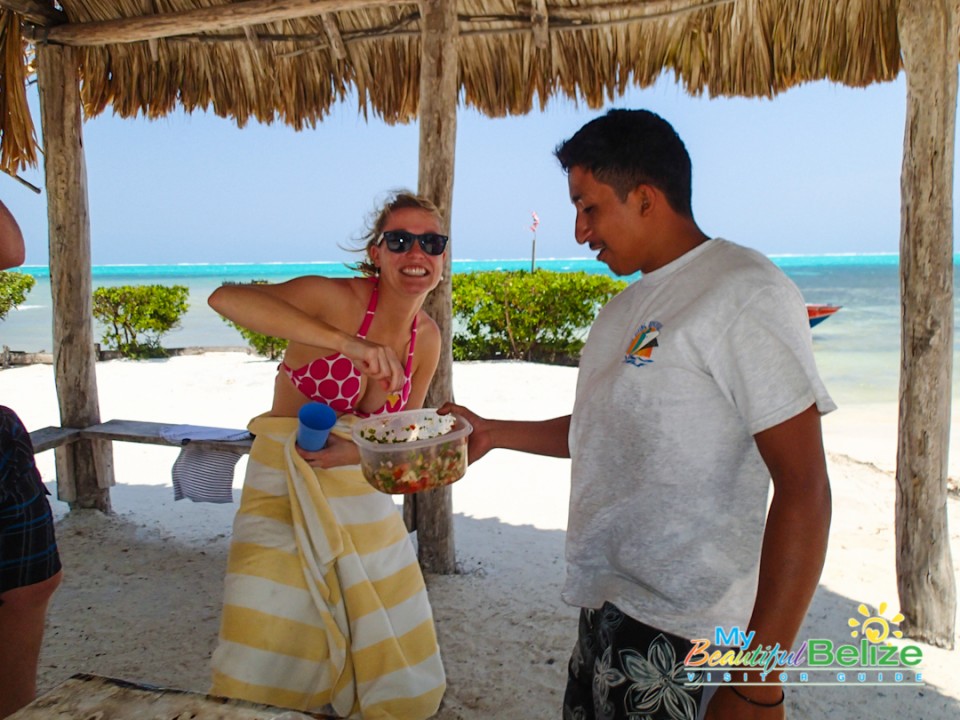 After an amazing lunch, and with bellies full of fish and rum, we depart the sandy stretch of heaven for a short snorkel adventure at nearby Mexico Rocks on the way home. The water is a refreshing wake-up to a panorama of colorful reef fish and cross looking rays who glide along the shallow sea floor. Schools of fist-sized yellow and black striped Sergeant Majors give us a close inspection and escort us as we follow our guide through coral heads and deeper water channels. It is a perfect finish to a perfect day.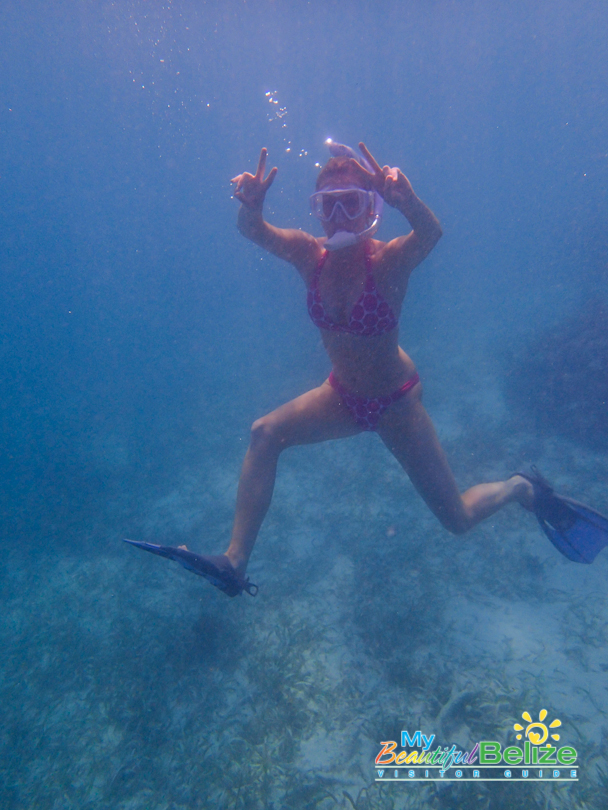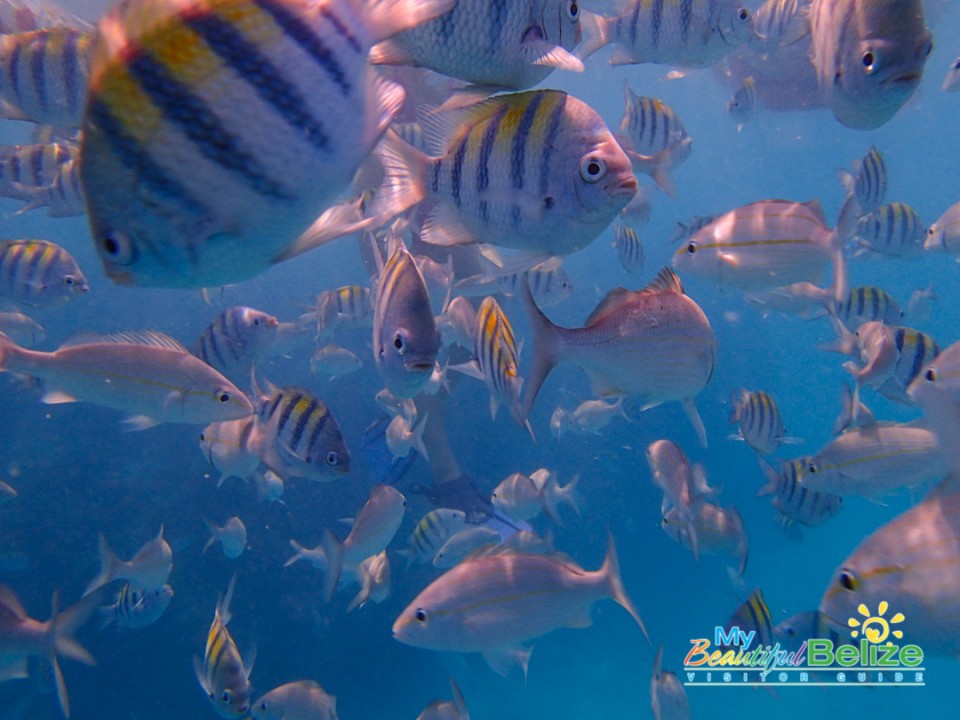 When we arrive back at the dock we departed from, my exuberant guests carry me on their shoulders and parade me through town like a laureled hero, proclaiming I'm their MOST FAVORITE auntie of all. Ok maybe I'm telling a whopper of a fish story with the parade part, but there's no fish tale here, we all had a most excellent day.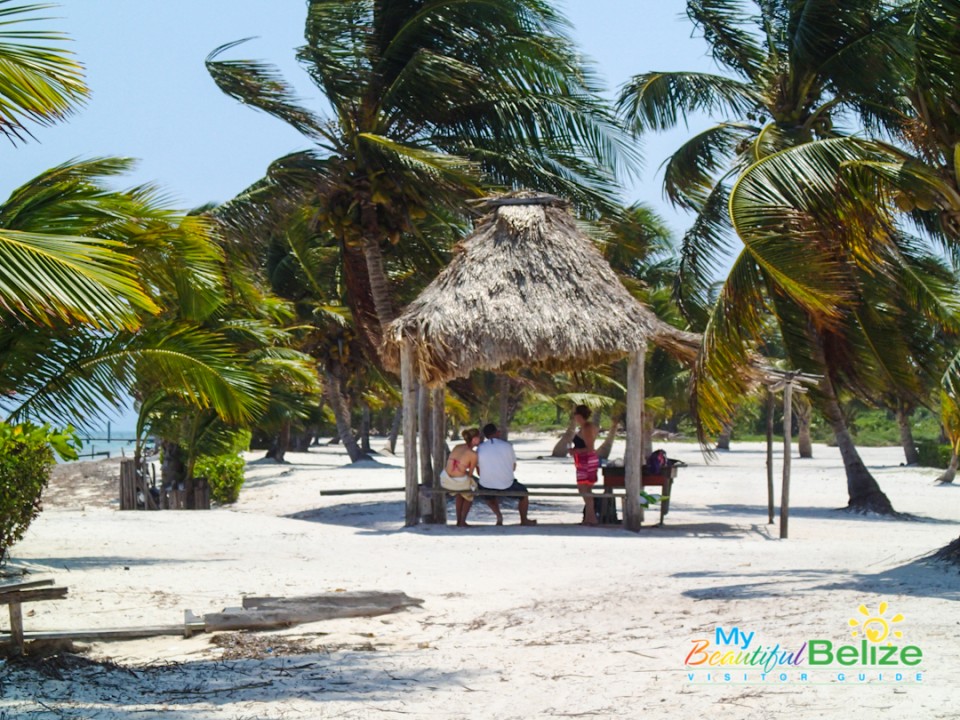 For more info about having a fish-fabulous day check with Belize Diving Adventures or ask your hotel concierge who they recommend; it is a day well worth experiencing!