The nesting grounds of Robles and Rocky Point beaches on Ambergris Caye are considered one of the most active turtle nesting areas in the entire country. The Ambergris Caye Marine Turtle Monitoring Program at Hol Chan Marine Reserve has been monitoring the area, and gaining consistent data since 2009.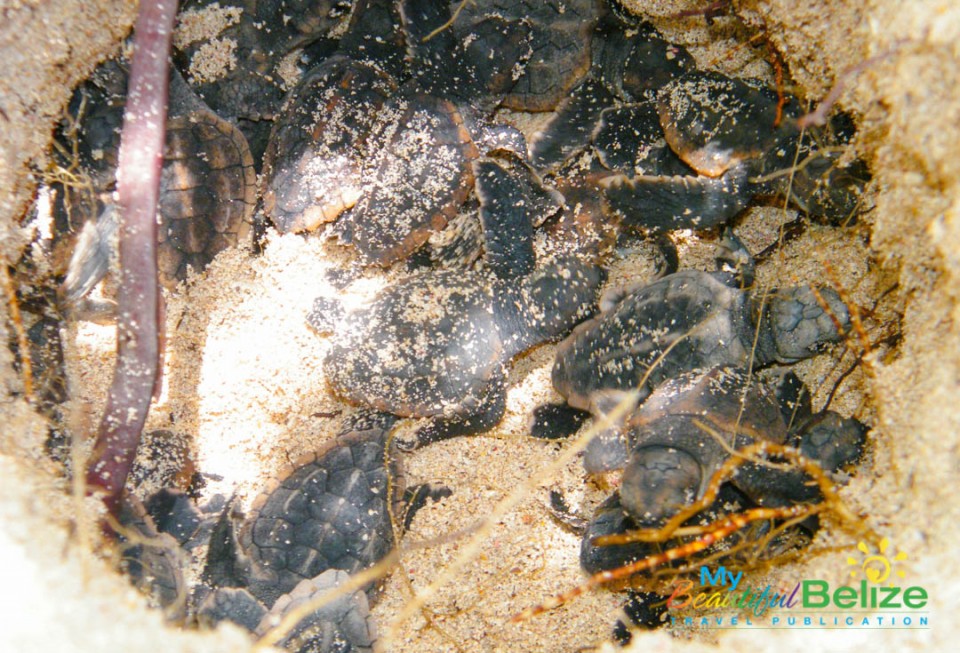 Two types of turtles are known to nest on Ambergris Caye; Loggerhead and Green turtles. When it's time to lay eggs, sea turtles are known to return to nest on the same beach where they were hatched on.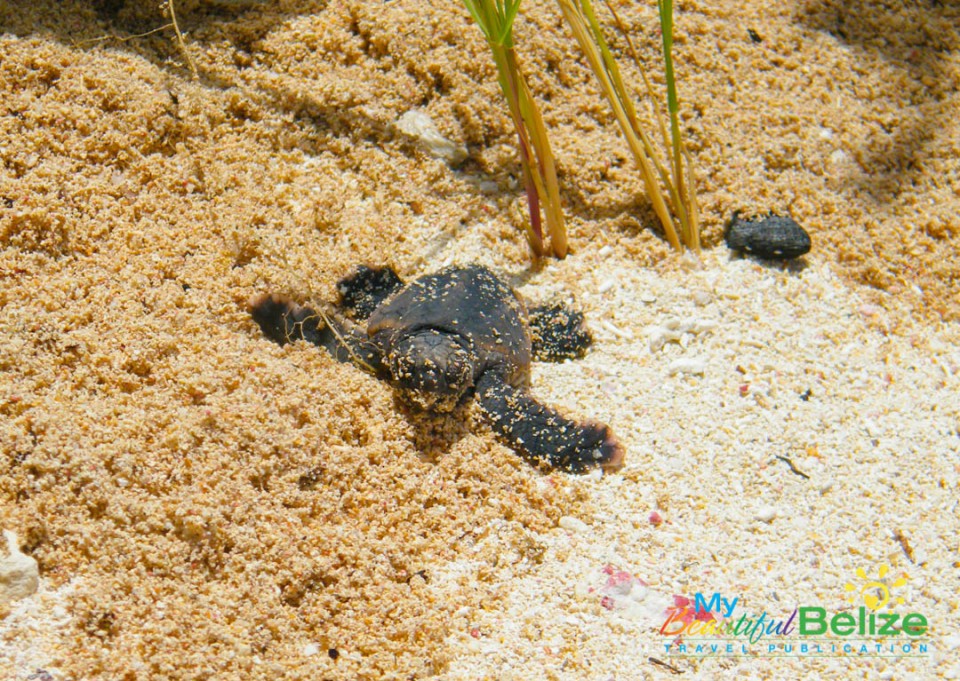 Depending on the species, a mature female turtle can lay from 70 to 190 eggs, and it takes a span of six to ten weeks for the hatchlings to emerge. After the eggs hatch, the young turtles must make their way the sea, in hopes of reaching maturity. It's estimated that only one in 1,000 hatchlings will survive to adulthood. Turtles nest every two years, and female turtles are believed to nest up to three times in one nesting season. Despite the little that is known about the migratory behavior of turtles between birth and sexual adulthood, it is estimated that they can live up to 80 years in their natural environment.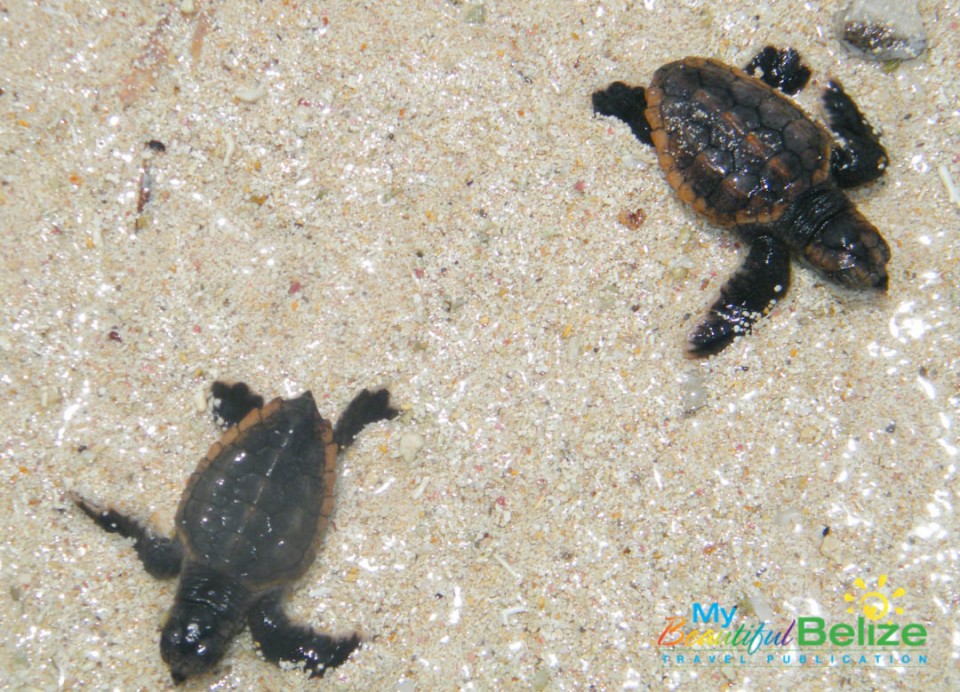 According to the 2015 Turtle Report compiled by the Ambergris Caye Marine Turtle Monitoring Programing, the turtle nesting season began in April, when the first turtle was reported to crawl up to its nest, and the season continued until the last week of November, when the last clutch hatched. Most of the clutches were from Loggerhead (70) and Green turtles (39), along with two Hawksbill turtle nests, which are rare on the island.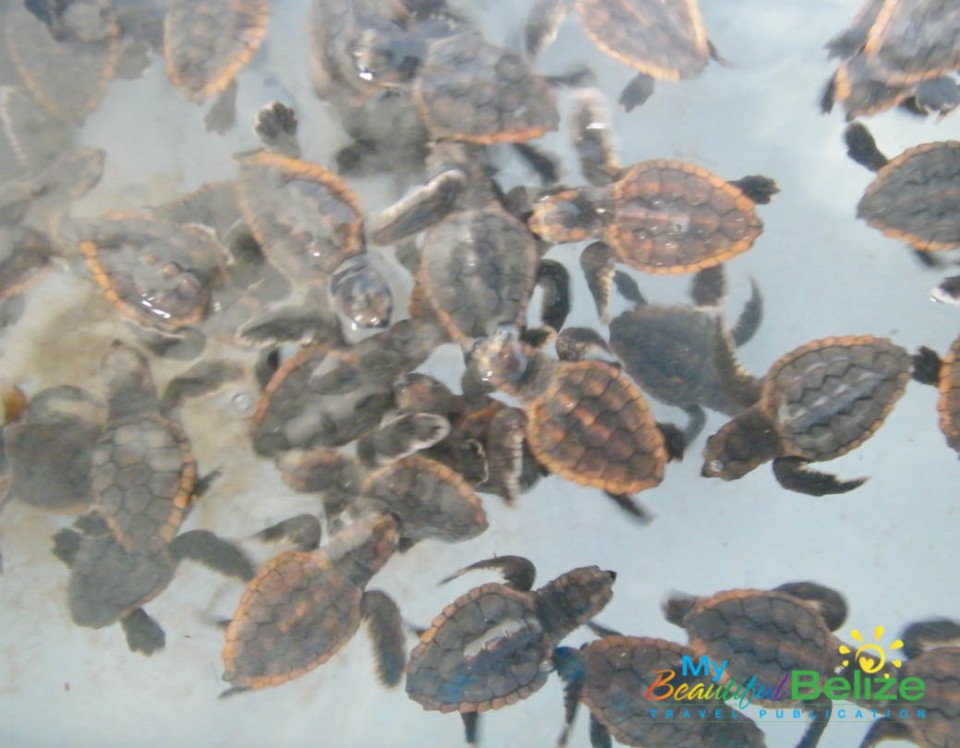 In Belize, sea turtles have been a protected species since 1993, and the disturbing of turtle nests or possession of sea turtles is illegal. The selling or trafficking of any sea turtle can constitute an infraction that can result in a fine of up to $1,000 and up to one year's imprisonment.