Mango Galette – a new way to enjoy our delicious Belizean fruit bounty!
I have said this repeatedly, I look forward to summer because it means MANGO season. I do not take heed of the weather changing, or the long days, or much of anything else than the perfume of my favorite fruit in the world. Its jewel-toned flesh calls to me, rich, juicy fruit beneath, just waiting for me to devour it – years of my summer childhood flashback as I lean over the sink, trying to (unsuccessfully) avoid mango juice stains.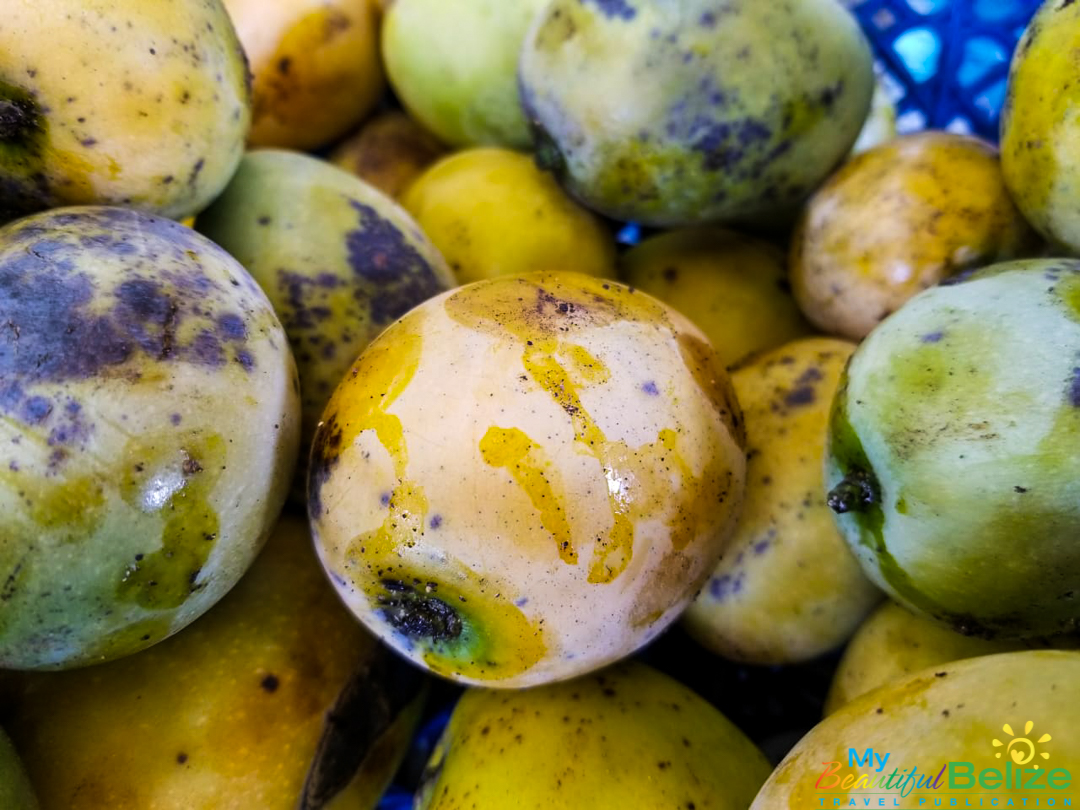 The many ways to consume this delicious fruit include raw and whole (ripping the skin off with your teeth – no knives here), smothered in salt and spice, in smoothies, ice cream, sliced and mixed in salads, Chamoy (Mexican specialty), jams, preserves, chutneys and more. I have even made mango upside-down cake, and this year I craved a new dessert.
Cue my favorite cooking blog, Smitten Kitchen. I had seen a recipe for a French-based fruit pie, called a Galette, and suddenly, I had visions of rich orange mango chunks, glazed, and baked to perfection in a warm toasty crust. Or something close to it, seeing as I've had tough luck with crusts in the past! For the record, I am aware pies are not a normal Belizean treat, hence my attempt at recreating them using what we have available.
The recipe was aptly named 'any-kind-of-fruit' galette, but to be sure, I messaged Deb of Smitten Kitchen to check if mango was a recommendation. Sadly, Deb doesn't use mangoes much in cooking/baking, so I was on my own! I promised to report back!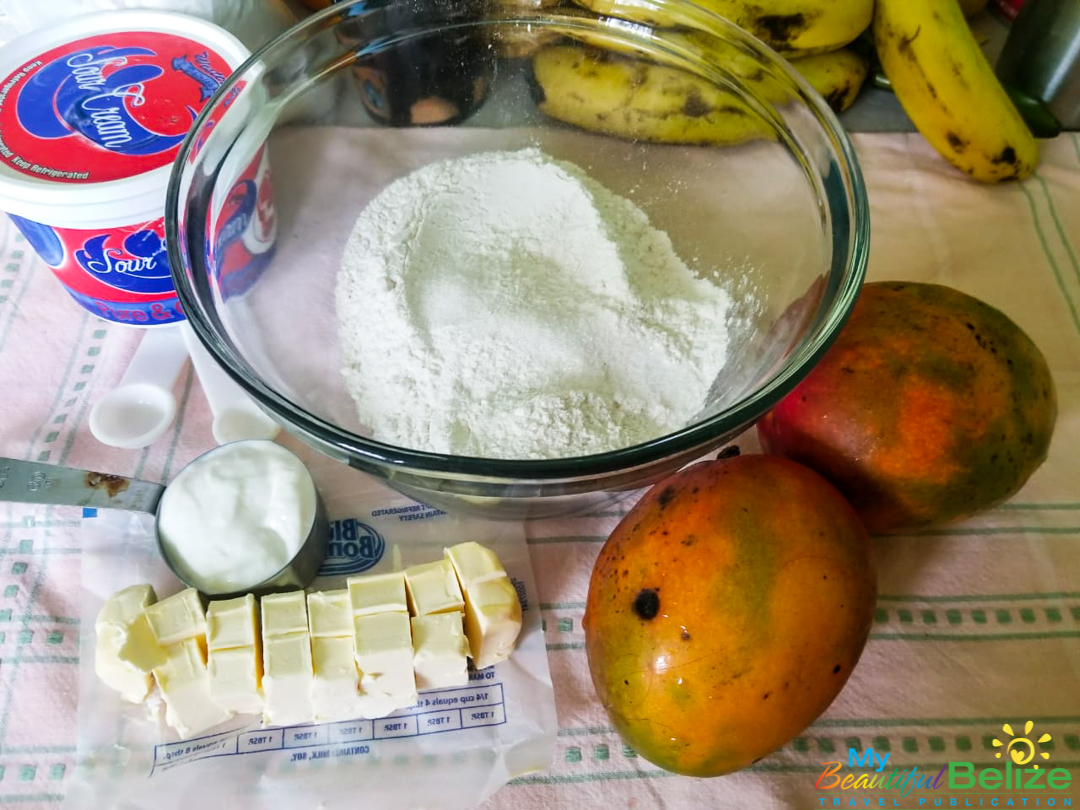 I carefully lined up my ingredients and began working on the crust. There's a reason I'm re-sharing this recipe because, no joke, it took less than 5 minutes to form the dough! I placed the pastry in the freezer and voila, 20 minutes later, it was ready for prepping a galette.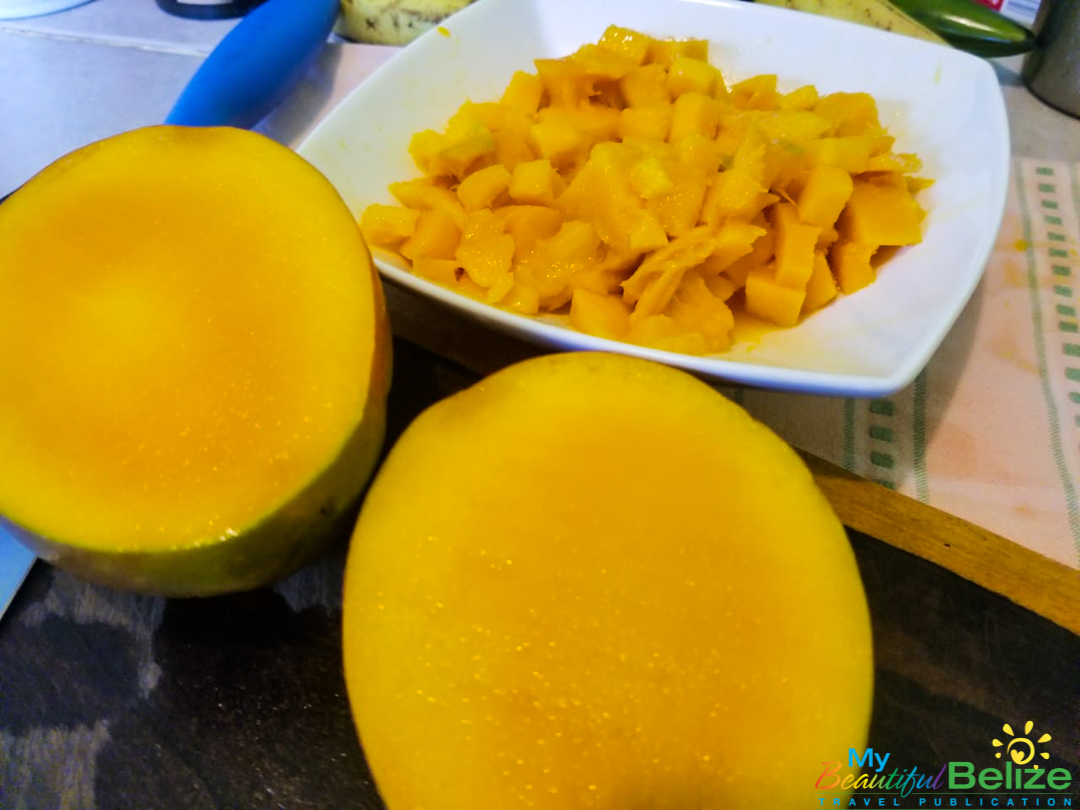 Preparing the mango was easy enough: two large ripe mangoes, sliced and diced, tossed in a little lime juice, sugar, and some starch.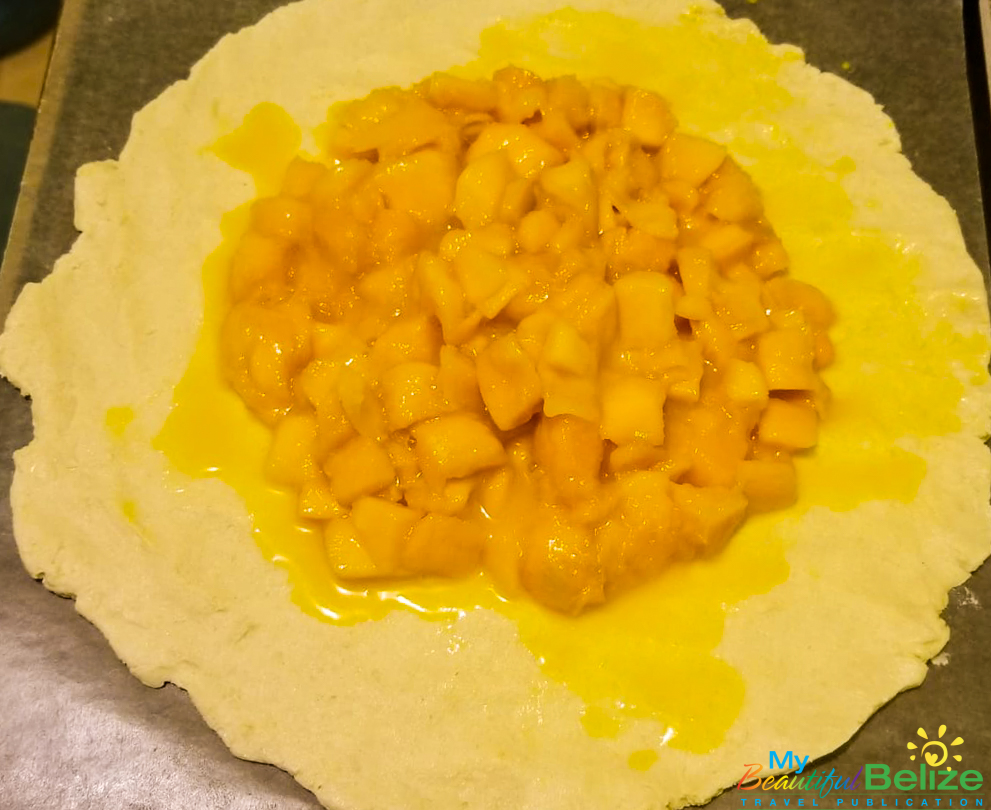 And this is where I will throw in my few cents. Mangoes are different, and their flavor needs a little coaxing when using in a heaping pile like this, so I recommend cooking them down before placing as a filling in a pie form. I would cook down the mango and sugar, then I would add more citrus juice – at least that of one large juicy lime, and I would even zest some lime into the mix. (I am even considering some fresh grapefruit juice – but I'll get back to you on that!) With these tweaks, I'd say the filling would be perfect.
Talk about something different, and another way to take advantage of the mango bounty in Belize!
MANGO GALETTE: recipe courtesy of Smitten Kitchen: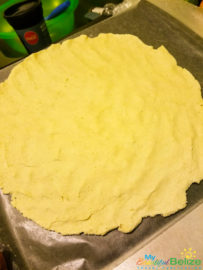 CRUST
1 1/4 cups (165 grams) all-purpose flour
1/4 teaspoon fine sea or table salt
1 1/2 teaspoons granulated sugar
8 tablespoons (4 ounces or 115 grams) cold unsalted butter, cut into pieces
1/4 cup (60 grams) sour cream
3 to 4 tablespoons cold water
FILLING
3 1/2 cups mango, chopped or thinly sliced, or any combination thereof (note my recommendation to cook it before using as filling)
Pinch of salt
Juice of 1 large lime
1/4 cup (50 grams) granulated sugar
1/2 to 1 1/2 tablespoons starch
TO FINISH:
1 egg beaten with 1 teaspoon water (optional)
Turbinado or coarse sugar for sprinkling
Softly whipped cream or vanilla ice cream, to serve
Make the pastry: 
Combine the flour, sugar, and salt in a large bowl. Sprinkle butter over dough and using a pastry blender or your fingertips, work it into the flour until the mixture resembles small peas. Sprinkle sour cream and 3 tablespoons water over mixture and stir/mash it together to combine; it should form large clumps; add last tablespoon water if it does not. Use your hands to bring it together into a single mass. Transfer dough to a large square of parchment paper, patting it into a flatter packet, and wrap it tightly. Chilling it in the fridge until firm, 1 to 2 hours or up to 4 days. You can hasten the firming process along in the freezer, for about 20 minutes.
Make filling: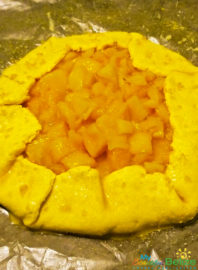 Combine fruit, salt, citrus juice (if using), sugar, and starch in a medium bowl and set aside.
Assemble galette: Heat oven to 400°F and flatten the parchment paper that you wrapped your dough in on a large baking sheet. On a floured counter, roll the dough out into a large round-ish shape, about 14 inches across. Gently transfer it to the parchment paper in the pan. Spoon fruit filling and any juices that have collected into center, leaving a 2- to 3-inch border uncovered. Fold this border over fruit, pleating the edge to make it fit. The center will be open.
For a darker, glossier crust, beat egg with 1 teaspoon of water and brush it over the crust. Sprinkle it all over with turbinado or coarse sugar.
Bake Mango Galette:
For 30 to 35 minutes, or golden all over and the fruit is bubbling and juicy. Cool for at least 20 minutes on wire rack. Serve warm or at room temperature.