While at the Corozal Graffiti Festival, I chanced upon a booth that contained an array of colorful, eye-catching handmade purses and bags. From cell-phone carriers, wristlets, funky envelope-style bags, makeup bags, diaper bags and pretty handbags, I couldn't decide which to grab. Owner of Chill's Creations Cecelia Lanza showed me how one of the envelope bags folded up and I realized it was the perfect shopping bag. We chatted a while, reminiscing about old shopping days gone by, and I knew it would be the best purchase for me.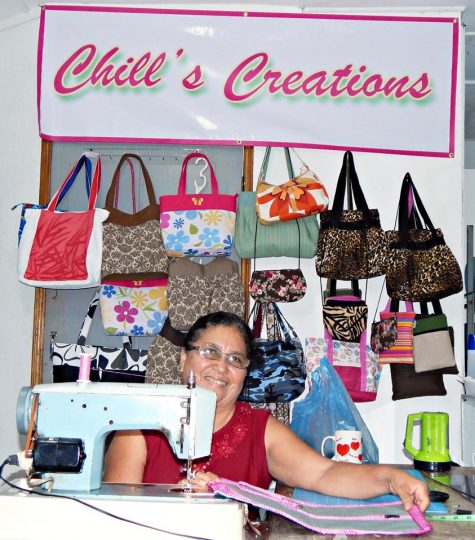 When I was a child (30 years or so ago – yikes!), shopping meant taking re-usable plastic containers in a sturdy bag with me, my shopping list written in pen and paper and ready for purchase. Our main grocery shop was often bustling with people buying flour, beans, rice and more. My container was specially reserved for buying the lard used to make fluffy flour tortillas. One by one, as we stood in line, the store owner would take our containers, tare the scale and add in the lard as requested. Into the sturdy shopping bag it went, to be joined by the rest of the groceries, and off I would go to take the groceries home.
That was a routine that seems a complete lifetime ago (fine, 30 years could be considered a lifetime). I cannot pinpoint to you when plastic bags became the norm, but even for us at home in the village and in towns, we found ways to re-use those black plastic bags. The clear plastic bags in which our other groceries came would be wiped down and re-used to flatten out tortillas, but eventually, as with all things, our kitchens overflowed with these items. Somehow, we stopped taking our containers to buy lard. We began buying the packed containers, discarding them when they ran out. You see where this is going…eventually, without truly meaning to, many of us added to the issue of single-use plastic pollution.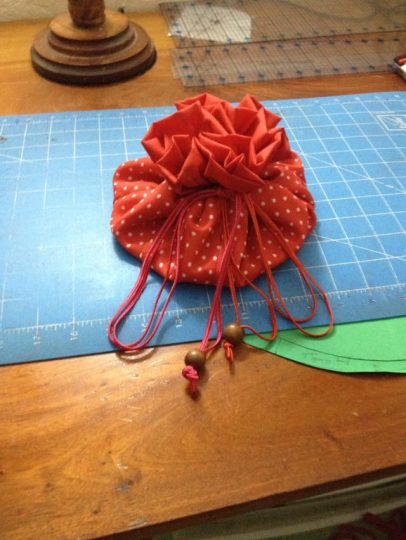 On January 14, 2020, the Government of Belize officially signed into law the Environmental Protection (Pollution from Plastics) Regulations, 2020, bringing it into force on January 15th. It is a law aimed at reducing plastic and Styrofoam pollution by phasing out single-use plastics that include shopping bags, Styrofoam and plastic utensils. We are at a crucial moment on our planet, and small changes and efforts add up to big rewards. By eliminating these single-use items, we can reduce the amount of pollution in our terrestrial and marine environment – because let's face it, we can try and dispose of our garbage properly, but the ingredients can be harmful, leaching into the ground and spreading throughout to hit our waters. Plastic bags float away quickly, landing in the waters, mistaken for jellyfish by turtles and other creatures, and quickly harm our marine animals. It's time for change, and yes, perhaps a return to our olden ways.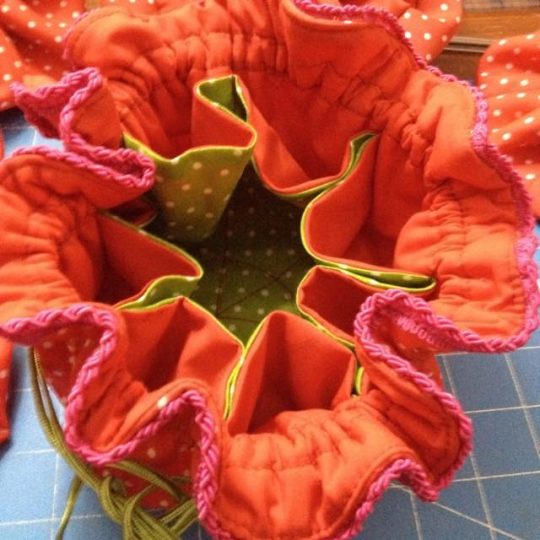 Even if it's just switching from plastic shopping bags to cloth or canvas, it's a step in the right direction. It becomes the easiest thing if you have something fun and sturdy, but foldable and ready to toss in your general use purse or backpack. Pull it out when your groceries start adding up at the counter, and you eliminate the need for a plastic bag.
I've used my Chill's Creations bag countless times – it is strong, folds right back up, and easily washable so it can be used time and again. It doesn't feel like going back to the old days, it just feels right! Chill's Creations can be contacted via 622-0357, where Cecelia lives in Corozal Town.
Another excellent source for re-usable and recycled bags is 12 Belize, here on our island home of Ambergris Caye. The awesome Lara Goldman has taken on the task of upcycling scrap materials – chips/cracker bags, wrappers, Tetra Paks, dog food bags, and more, crafting them into funky, colourful and useful bags. From coin purses, to makeup bags, mini and full-sized totes, you can certainly find a creative one for your everyday use! All items are available for purchase at Lara's gorgeous little shop 12 Belize, located at Vilma Linda Plaza (Purple building across from the local primary school).
Be on the lookout for local entrepreneurs throughout your travels. Items made with recycled scraps of fabric and materials are often the best purchases, and you make a difference in your part of the world.