It didn't matter that the sun was beating down along Miami Beach in the Corozal Bay. People were out and about, and all along a stretch of concrete walls, the sound of spraying, the smell of paint and the sight of colors came together. Artists from as far as Cuba, Mexico, El Salvador and of course, Belize, took turns creating masterpieces in graffiti style at Corozal's second annual Graffiti Festival.
After the success of the 2019 Graffiti Festival, organizers at the Corozal House of Culture decided to continue this beautiful, artsy and fun tradition. Corozal itself has much beauty to boast about, and it is fast becoming known as one of the most colorful towns in Belize. Businesses along the Bay happily lent their wall space, and volunteers even joined forces to prep and condition them beforehand. Do you ever remember wanting to take your colorful crayons and markers to the living room walls as a child? These lucky artists get to live out those dreams!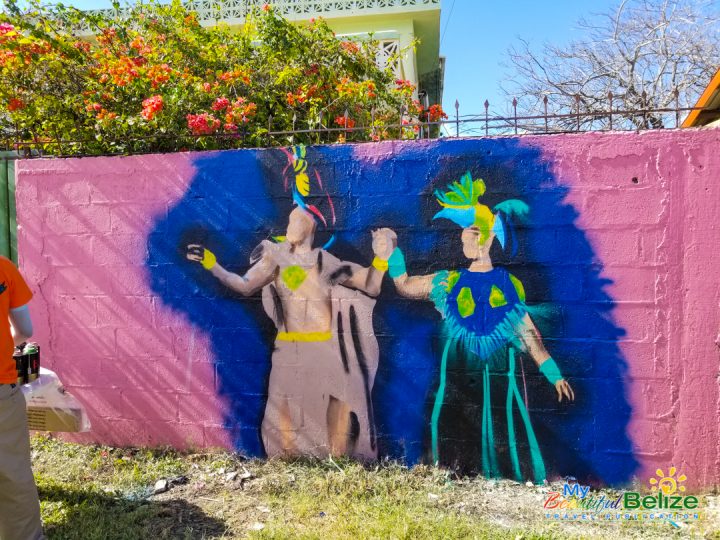 Of course, being that it was a community effort, there was a theme: "Ancient Chactemal." Primarily populated by Mestizo-Maya, Corozal has a group of fiercely proud Maya people who are pleased to honor their ancestors. Focusing on the Maya roots that go deep throughout Corozal/Chactemal, the theme brings to life what we imagine our ancestors dreamed and spoke of. Fierce warriors, the mighty jaguar, the famous jade head, a colorful bird, text and more took shape throughout the day, with curious onlookers taking pictures each time to map their progress.
Under a swathe of tents, vendors and other artists had their works on display. Paintings in a variety of styles by different artists (including body painting), jewelry, homemade ice cream, coconut soaps and oils, handmade reusable bags and purses, and educational booths – there was something for every age and interest. It was a true community effort, one that brought art in all its forms to life on a bright Sunday in Corozal. Along the bay, sailboats whizzed past, sailors taking guests out for a fun ride to enjoy the art of sailing too.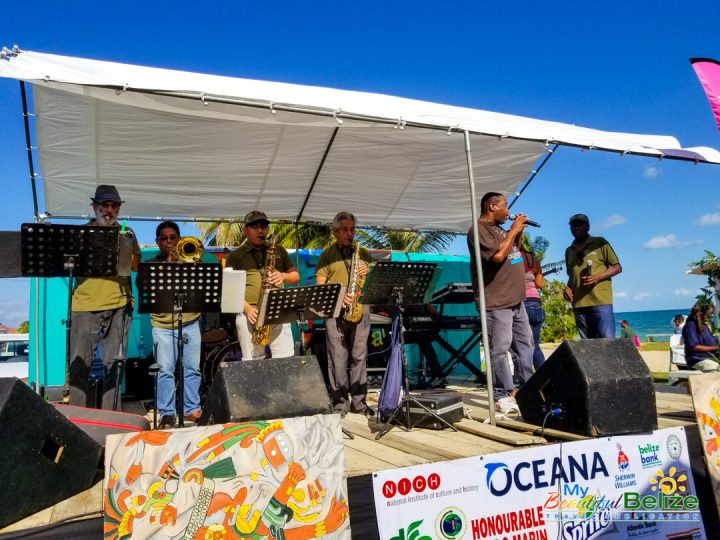 On the stage, the Caribbean Roots band struck up a variety of tunes, their sound carrying in the air and adding to the very local festivities. To an outsider, it was like a step back into the days of village life, elevated with a well-organized international art display, but with a very Belizean flavor. You just must attend their next festival and see for yourself!
Congratulations to the Corozal House of Culture, which under the auspices of the National Institute of Culture and History, is determined to promote and celebrate all things Belizean, cultural and historic. Their efforts at celebrating creative expression was a success, and next year's event already seems like it will be a blast. Mark your calendars for the Corozal Graffiti Festival 2021, to be held on Sunday, January 31, 2021.