Oh yes…the many things we forget to pack in our excitement of a long anticipated vacation! Of course we always remember the essentials, like that new bikini we have dieted for for months, but whose thinking about the important accessories to complete the ultimate beach-side experience? Even if you DID remember to bring them, it's always more fun to do a little shopping and justify the purchase of "functional" souvenirs!
With so many shopping options in San Pedro Town, you are sure to score on some delightfully unique essentials. First on the must-have list, a beach bag of course! On our hunt for beach-side booty our first stop takes us to 12 Belize. Located at the second floor of the Mama Vilma Plaza on Tarpon Street, we find the beginnings to our bountiful bag. Not only do we discover a nice BIG (is better) bag, but also a super cute embroidered "dry bag" that is perfect for protecting items you don't want to get wet OR you can use it for putting a wet swim suit inside to keep other items dry, a great idea! Another must? 3 in 1 Bug Blocker! Why take chances that the skeeters are out? This lotion works as a repellent, SPF 45 sunscreen and moisturizer all in one! Perfect!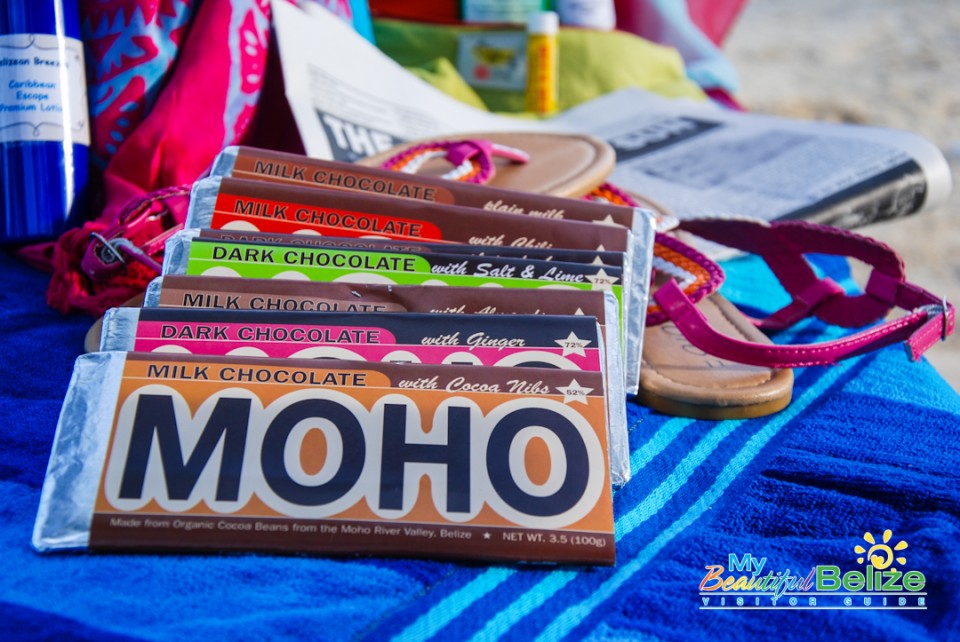 Our quest continues along Barrier Reef Drive (the entire shopping mission is all within walking distance) where the various Toucan Stores sell floppy sun hats, sandals, embroidered fluffy beach towels and sarongs. But what if you get a tad hungry while soaking up the Caribbean sun? Next stop, Moho Chocolate of course!
Located in the heart of downtown on Black Coral Street, Moho Chocolate features Belizean grown and processed chocolate. With a variety of treats and flavors to choose from, there's bound to be a sweet that tickles your fancy! Try the dark chocolate with lime and salt, or for a kick the dark chocolate with chili is sure to do the trick! Truffles? Yes please!
Last but certainly not least is a stop at Belizean Breezes at the northern end of Barrier Reef Drive. Featuring over 150 different scents of all natural, hand poured soaps, lotions and personal care products the shop is a candy store for the body without the calories! Another essential is a lip balm with sunscreen, and there we find Bee's Best Peppermint Lip Balm and some delicious moisturizing lotions that you just HAVE to have after a day in the sun! Belize Breezes also has a wonderful variety of beach wraps and jewelry if you need the perfect accent for your bikini!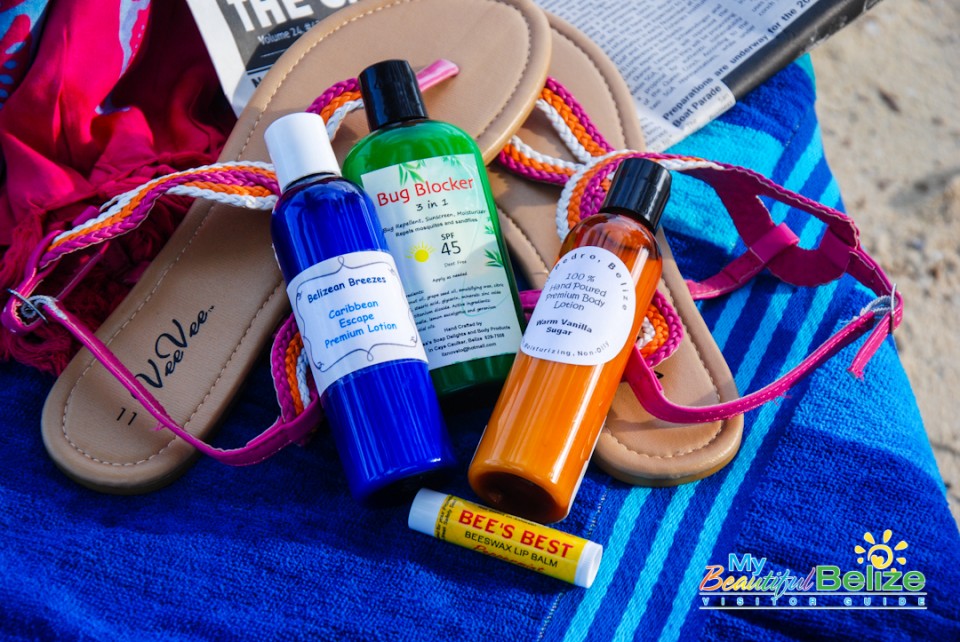 Now that your beach bag is complete it's time to do what you came here for…spend some quality time soaking up the warm sun and cool breezes of the Caribbean! Enjoy!!!