Belize is nowhere near a shortage when it comes to the overwhelming talent our people display each day. My Beautiful Belize has introduced you to some of the country's most gifted painters, singers, woodcarvers, interior designers, poets and much more! You'd think for such a small country that would be it,right?…. but hold on, there's more!
Today I'm introducing you to Angelina Guerrero. Angelina, is a very vibrant and creative artist. While many artists choose to paint on canvasses and walls, she creates beautiful art on your nails!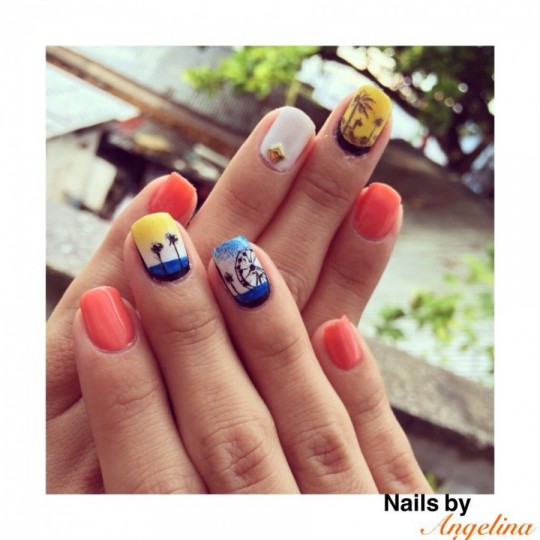 Whether you want sculpted nails, acrylic designs, the ever trendy "gelish" nails -or maybe you'd just like to polish up on your natural nails, she does it all! Her creative eye translates through bubbly designs bursting with color and creativity on each nail. Whether you want something fun and exciting, or maybe more polished and refined, if anyone can do it this girl can!


Angelina studied cosmetology at New Fashion Merida, in Merida Mexico and since completion has brought her talents back to her hometown of San Pedro. Just recently I was invited over to get a little pampering, and with all the buzz around town about Nails by Geli- I just had to check it out.
Oh but with all the choices, and possibilities, what would it be (I'm so indecisive at times)? Well, I love a little sparkle but not too much, so I decided to go with very trendy stiletto nails (my first time), with a bit of gold sparkle. The outcome? One very satisfied client!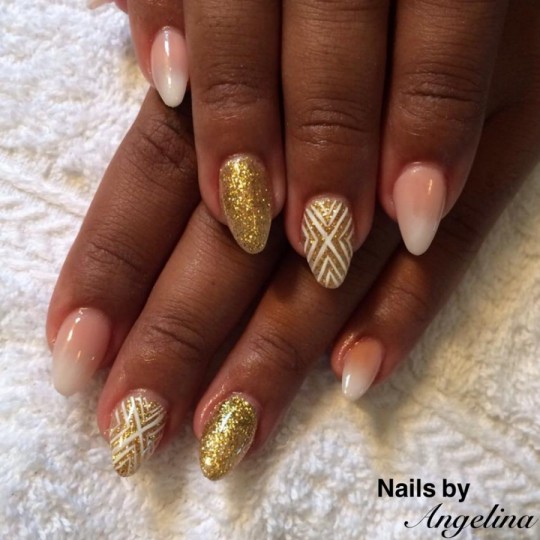 So the next time you have an event, graduation, prom, wedding or maybe just your normal weekly mani/pedi date, if you haven't tried Angelina, be sure to do so- trust me, you won't be disappointed. To book your next nail appointment with Geli, do so via text or phone call at (501) 630-3888. Don't forget to follow her on Facebook and check out her cool designs!