While Belize's top sport seems to be football, there are a number of other sporting disciplines that athletes enjoy training for. One such sport is cycling. Growing up, I knew that every Holy Saturday, my grandmother would tune up her little battery operated radio, playing loudly as it can as commentators talked about the big 'Cross Country Cycling Classic". Without fail, after that day, if a Belizean won the 'garland', little boys would jump on their bicycles and start 'training' to be like 'Charlie Lewis' (a repeat Belizean champion in the glory days).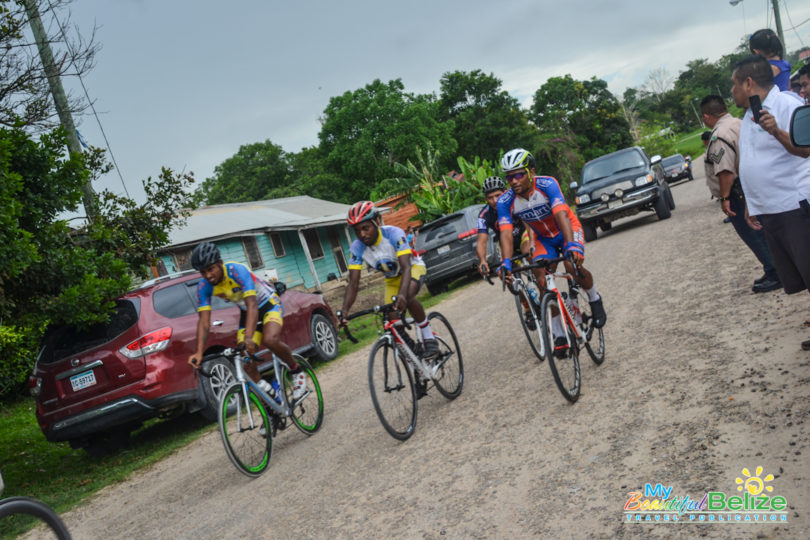 With the advance in technology, we now turn on our televisions if we cannot be at the finish line in the city, watching the grand finale and hoping for a Belizean to cross that line with his arms in the air. It's not the only race in the country, as throughout the year, various associations and celebratory locales will host small races, keeping cyclists hungry for more.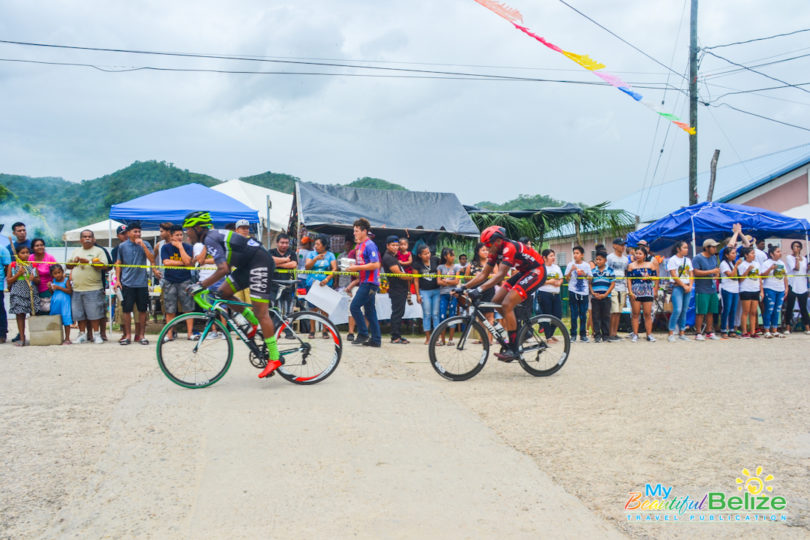 One such race introduced My Beautiful Belize to an inspiring young man, Keion Robateau. He participated in the first-ever Elijio Panti Cycling Race held in San Antonio, blazing through the winding hills of the course, taking the majority of the station prizes and of course, the title of champion. All that, with a big smile on his face. We had to find out more about the impressive 22-year-old.
Tell us a bit more about yourself, and how did you get into cycling?
My name is Keion Ian Robateau. To my friends I am known as "Cavendish" – it's a cycling thing. I grew up in Santa Elena Cayo on the George Price Highway. Growing up was fun and filled with bikes, as my grandfather used to sell bicycles in his store. That is where I found my love of bikes.
If that wasn't enough to get me riding, my uncle also watched the biggest race in the world every year: Le Tour De France. I just admired how those guys on TV could ride for so long and so fast, and I wanted so much to be like them.
It wasn't until I was 16 though, that I got my first road bike. I wanted to start right away, and so I began hanging out with the Choto brothers and bought jerseys from them. (Giovanni Choto was the 2012 Cross Country Champion). They also helped me partake in my first race, which began in Belmopan towards the Belize Zoo, returned to the Blue Hole, and finished in Belmopan in front of the Belmopan Comprehensive High school.
At that time I was nowhere close to being a cyclist. Since then though, I have improved tremendously and have achieved a lot in the past six years. I have participated in over 70 local races and about 20 international ones. I honestly have not really kept track – it's always been for the love of the sport really.
I am now riding for the Westrac Alliance Cycling Team. It is such a great team and I am very close with all my teammates – it's like a second family when we are out on the roads together. Cycling is a beautiful sport and for us in Belize, we take it very seriously.
When you're not practicing and training, do you do any other fun activities?
Other than riding a bike I do enjoy other sports of course. I play a little basketball and even volleyball when I can get the chance to play.
If someone wanted to start training and participate in racing like this, what would you suggest?
If anyone out there has ever wanted to take part in a race or even just jump on a bike for the fun of it; my advice to you is that there is no better time than the present. I do it every day because I love it, and I have learned so much over the years. It's also a very disciplined sport, so being responsible is key.
Keion has some pretty clear goals in sight, and his ambition and passion only makes us root for him harder!
My goals are pretty clear: Holy Saturday Cross Country Cycling Classic. This is my ultimate goal going into the new season here in the country. My other top goal is to try and make a podium position at the Mz Tour in Merida next year as well. I have only done the Tour twice but it's such a beautiful race. The cycling environment is just amazing.
With that being said, I look forward to bring home the Garland next year in Easter. See you for Cross Country!
We wish you all the best, and cannot wait to see you on all the podiums Keion!