The newest eatery in town has opened on back street (Angel Coral Street), and it is offering tasty seafood and other Belizean dishes. Anglers Restaurant and Bar has dubbed itself the first restaurant on the island honoring fishermen/anglers. The establishment features a 'Wall of Fame' section, where anglers can display images of their most memorable fishing experiences. Proprietors are well known San Pedranos Giovanni and Maribel Marin, and they happily hosted friends and invited guests during the grand opening on Friday, September 7th.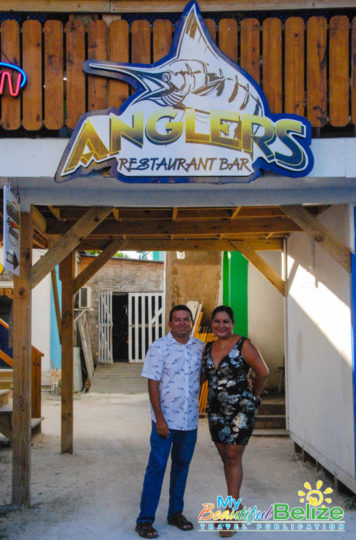 Following an official ribbon-cutting ceremony, Giovanni Marin welcomed attendees and thanked them for their support. A long time entrepreneur, Marin is a great lover of the sea and appreciates the contribution of fishermen to our island.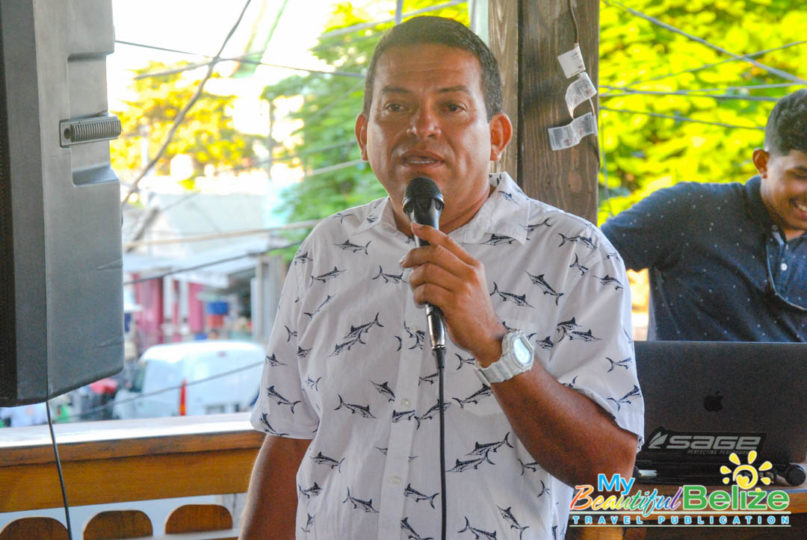 "Anglers welcomes fishermen and fishing guides, along with their guests," said Marin. "If you go out fishing and had the catch of your life, bring or send your pictures and we will post them on the wall. We are here to cater to fishers and everyone." Marin hopes the restaurant will be a family place where parents can bring their children, and that over the years, the wall is filled with images of anglers with their catches and fishing tournament trophies.
Anglers certainly is unique, with an underwater theme depicting the marine world throughout the establishment. The floors feature different types of fish, and beautiful fish images airbrushed by Marin adorn the counter of the well-stocked bar. Anglers Restaurant and Bar counts with several flat screen TV's throughout the restaurant for viewing pleasure.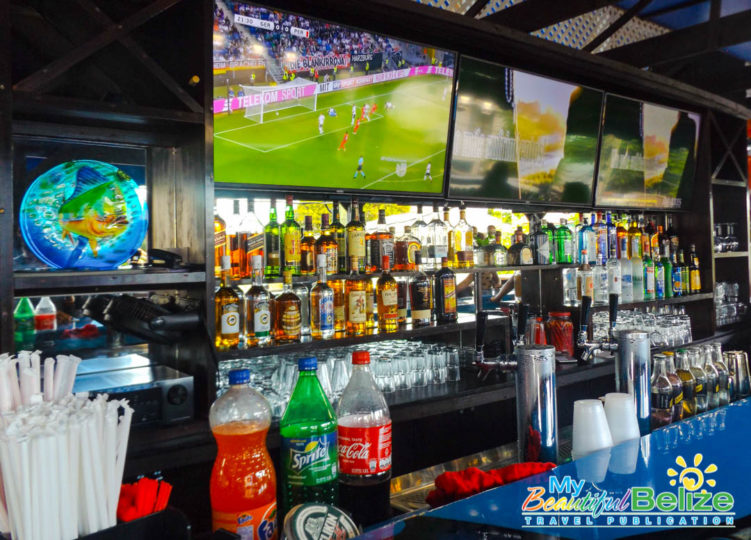 The menu includes appetizers like traditional ceviches of shrimp, octopus, mymula (Horse Conch), conch and lobster; Anglers Fishing Samplers, nachos, and tostones among others. Soups and salads are also available. Some of the choices included in its main menu include Anglers Quesadillas, Seafood Wrap, Belizean Tacos, Anglers Surf and Turf, Seafood Burger, Fish Sandwiches, Fajitas, and even Fettucine Tomato and Basil for pasta lovers. Anglers also offers chicken and steak.
Anglers cater private events and are prepared with a projector and an area for a DJ for special occasions. Likewise, the projector will be available whenever there are special sporting events on television.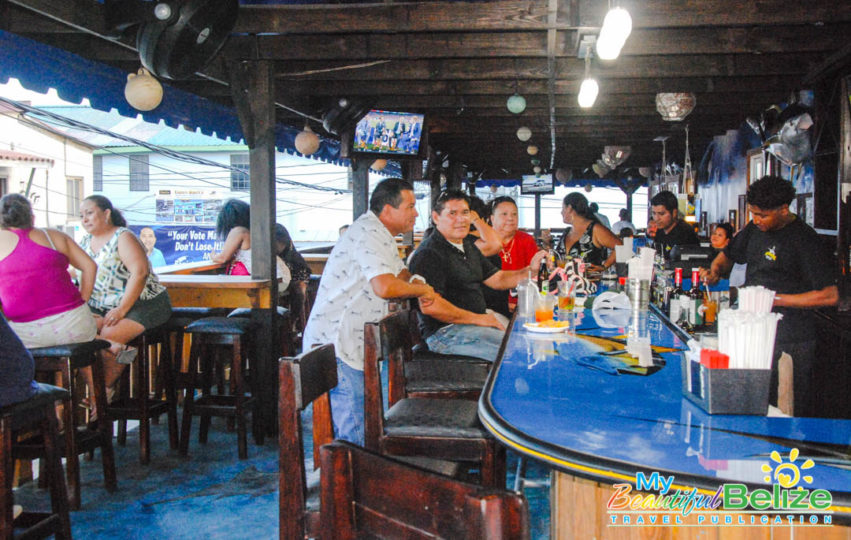 Anglers is open for lunch and dinner and opens every day except Tuesdays. To make reservations or to place an order, call 226-4444.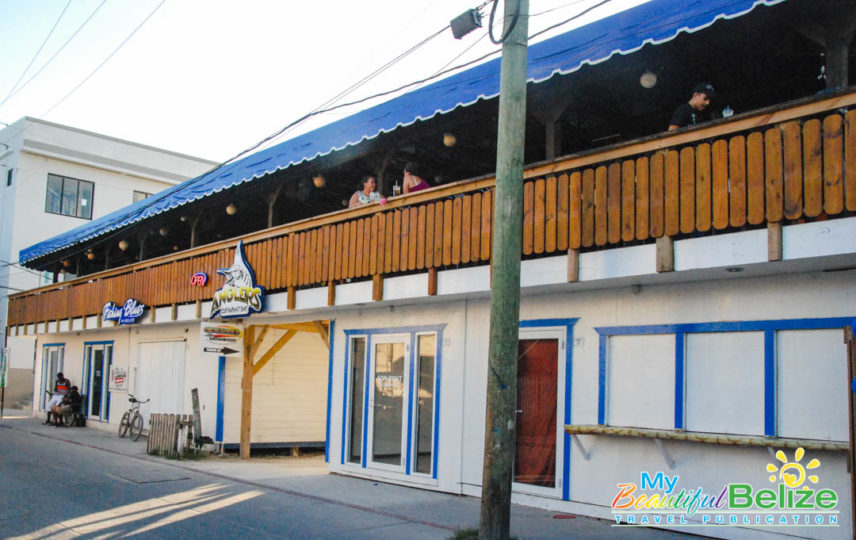 The San Pedro Sun wishes the Marin family all the best in their business venture.