From eclectic restaurants to endless entertainment options, as well as gorgeous landscapes, San Pedro Town on Ambergris Caye has a lot to offer. With a vibrant community rooted in the hospitality industry, the town is definitely about the hustle and bustle. Living or vacationing here is more than great, but every so often, a change of pace is inevitable, and you find yourself wanting to "Go Slow."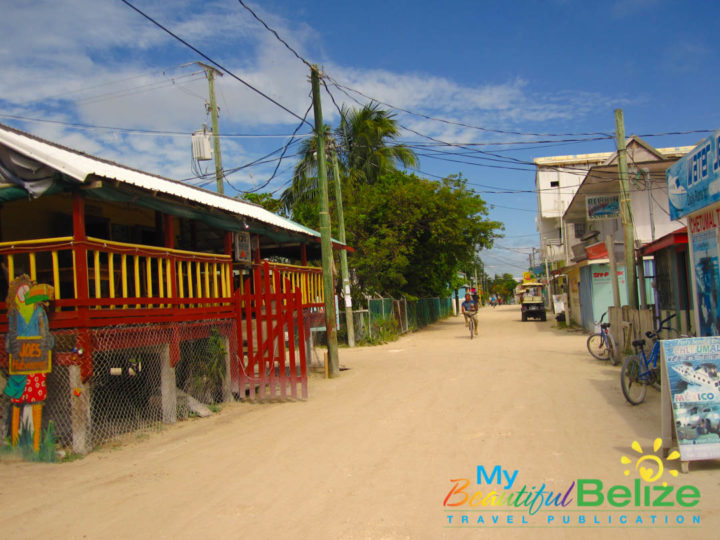 That's when you pack your day bag and head on over to our sister island of Caye Caulker! Only a 30-minute boat ride – or five minute flight – from San Pedro, Caye Caulker is the perfect little island getaway.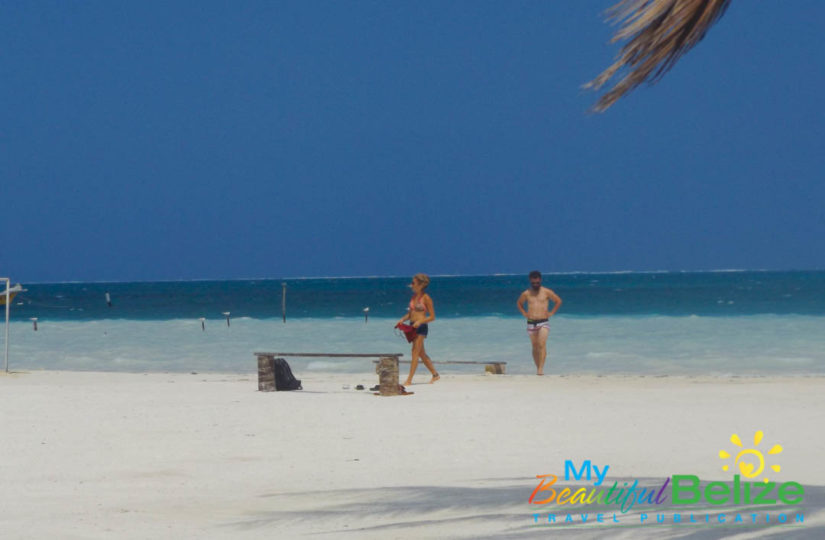 Smaller in size to Ambergris Caye, Caye Caulker is naturally more laid back. Considered a back-packer's haven in Belize, everything is within walking distance and there is hardly any traffic. Island life is centralized to either along the beach or on the main road. Wherever you land, you're sure to experience the best of Caye Caulker in no time!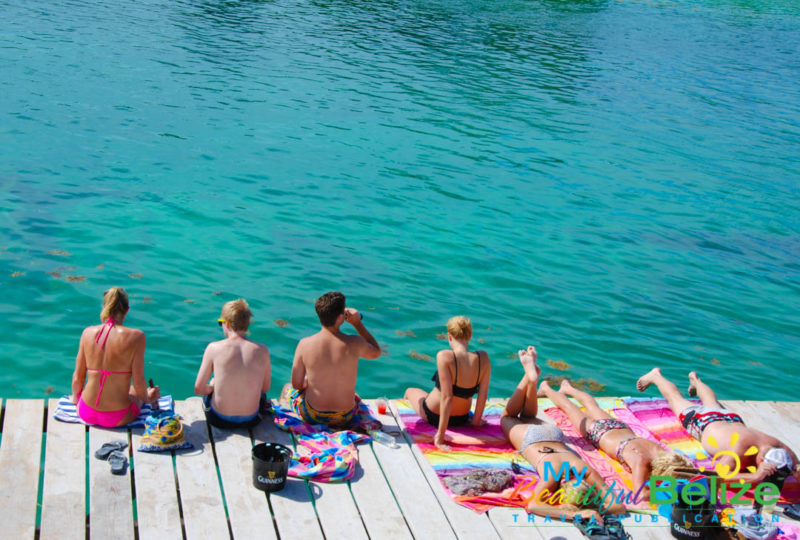 My suggestions? Well, as the office party connoisseur, I highly recommend tasting the deliciously refreshing, famously strong Lizard Juice at Sip N Dip! Once your tongue has turned the classic vibrant green, head over to the crystal clear waters of the legendary Split – one of the most sought-after locations by both locals and visitors. Lounge in the sunshine or swim in the 'split' where the island has been cut in two.
As the sun goes down, you definitely could swing by and say hey to the tarpons on the leeward side of the island. You'll find yourself super relaxed as the last rays of the sun kiss your skin, and before you know it, you're recharged and ready to return to La Isla Bonita.