When one lives on a tropical island like Ambergris Caye, the general belief is that heaven has been found. There is no need for anything else; just stay put, sway under the coconut trees, dip toes in the water, sleep to the soothing sounds of the waves crashing on the reef. What an idyllic pipe dream, isn't it?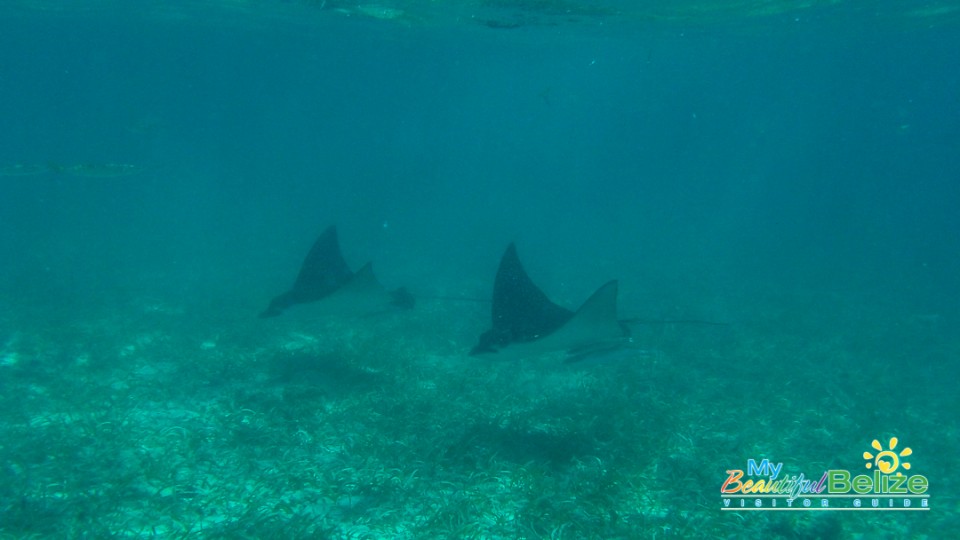 I grew up at the foot of a gorgeous green mountain, nestled in a valley that was fertile with lush vegetation and crisp air, but something about Ambergris Caye pulled so strongly during my countless visits here that I inevitably put roots down here and bought a home. While part of me yearns for the crisp mountain air and the sight of the mist burning off as the morning sun creeps across the sky, I also find myself zoning out when I hit the salty waters of the Caribbean. There, under the water, I forget the deadlines, and the reality of actually working on an island paradise. For those brief moments when I am solely focused on staying afloat and enjoying the underwater world, I am an island girl. Two worlds – collided into one. That is the unique touch of Belize. We are not just one place; one location does not define us.
Our country is so small that we are practically guaranteed to see every inch of it in our lifetime. And with the help of Belize's biggest promotional machine, the Belize Tourism Board (BTB), I was granted the opportunity to enjoy a combination of tourist locations that blew my mind and once again cemented the core of what every Belizean heartily believes in: Belize is quite simply, utterly gorgeous. She is stunning. She is breathtaking. The variety of beauty that she holds in her tiny 8,866 square miles is mind blowing. (And no, I am not just saying that because I got a paid (working) vacation from BTB!) I lived it for four days, and was so completely immersed that I could not help but remember why it is that I have never left.
Tourists travel thousands of miles and pay even more thousands for a modest 5-7 day trip of a lifetime, to try and absorb much of what we have been blessed with. Why could I not see that? Well, starting from Orange Walk's Lamanai ruins, a trip on the New River, and then a fun-filled, adventurous drive down the Philip Goldson Highway and on to the scenic Hummingbird, the blinders slowly fell from my eyes. I could see, breathe, and taste, the beauty that keeps us here, and keeps our visitors coming back time and again.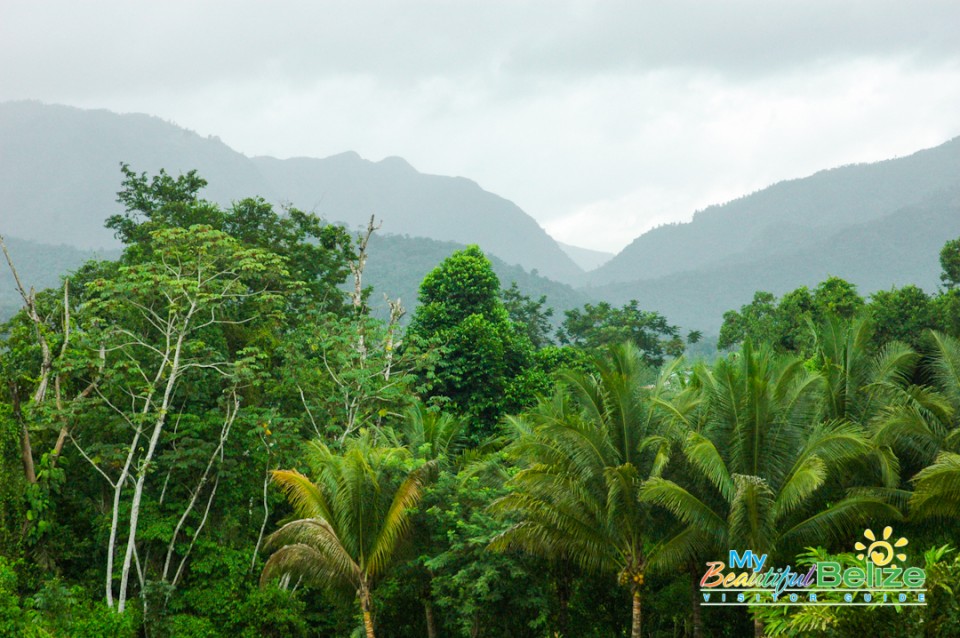 Once again, my love affair with Belize has been rekindled. And it is a mad passionate affair. I felt like I was cheating on my beloved Ambergris Caye, but the sight of the 'Sleeping Giant' from the sweeping vistas of the grounds at the Sleeping Giant Lodge made me positively giddy. The sheer lushness of the grounds – with its variety of plants, coupled with the sounds of the natural stream that trickled and meandered across the resort, almost had me begging to stay on and do the dishes. (I loathe doing the dishes.)
From the mountains to the winding highway again, it was off to the beach. Sugary brown sand awaited us in Placencia, where Laru Beya welcomed us all for a restful night's sleep. Refreshed, we greeted the sun at the beach, with its roaring, pounding waves, ready to take on a day on the water. A boat ride with Splash Dive Center took us even further away from the darker greens of the Placencia shores, and led us ever closer to the stunning turquoise that no man can resist. One of the Silk Cayes awaited us in all her glory; a tiny sandy strip surrounded by corals, fish, sharks and a drop off that led to a darker hue of blue. Our boat drove right up to the beach, where we jumped off and proceeded to gasp in excitement as a shark calmly swam by. Some of the most incredibly knowledgeable and gifted guides took us on a snorkeling tour all around the tiny island, and it was unbelievable the amount of marine life we saw. My index finger nearly cramped from all the pointing it did as each new marvelous fish poked its curious head out to say hello.We frolicked with ancient turtles and spotted eagle rays, stingrays and sharks further out at Placencia's ray alley. Everyone's reaction seemed to radiate the same excitement. What a beautiful, glorious country we live in!
And delicious too: our taste buds were spoiled with food from the wonderful Maya Beach Bistro at Maya Beach. A very gracious Ellen and John Lee served up their signature meals, scrumptious desserts and some of us even snuck some wine! What is a vacation without a cocktail or two, right?! Well, it makes for a restful night when the next day involves an old sugar mill tour. Yes, a sugar mill down south! Did you know that Oranges grew in Orange Walk (where do you think the name comes from?), and sugar came from the Stann Creek district? Now the opposite applies, but it means some history has remained down south, and who can resist a giant sugar bowl, and old, funky machinery? Not us!
A few more miles of winding orange groves and mountains in the horizon, and we were at our final hotel of the trip: Belizean Dreams. Located on the beach in Hopkins, Belizean Dreams offers gorgeous views of the beach and ample space for rest. Fit for large families, each building provides respite from a hard day's vacation.
The BTB was intent on us experiencing some culture, and who were we to say no? Off we were, driving down Hopkins' main road searching for the Lebeha drumming group, complete with its young dancers. Along the way, we saw a wedding taking place at the church, and it was as if the entire village was in attendance. Beautifully dressed women in a multitude of colorful dresses and even traditional Garifuna dress mingled from the full church, and we could only imagine the party later. (Thoughts of wedding crashing briefly passed our minds, but we behaved.) Our drive eventually led us to the beach where drummers awaited us.
To say that the first sound of the drumbeats wasn't thrilling is to deny every drop of Garifuna blood that courses through my veins. The shake-shake of the shakas picked up a steady rhythm and as the voices of the young men and women rose in unison with the familiar ballads, toes began tapping. When it was time to try some dance moves, I had to get right in there, as dance-challenged as I was. After a few sad moves, I got on the sidelines (where I belong) and watched the professional eight-year-old Naim as he moved his feet to a beat that he must have practiced all his life. As his legs kicked in the air, and his hands waved and fluttered, his mask with its beads and feathers made the perfect Jankunu dancer. This, this was what we were meant to see. A culture that, despite the modern advances our young country is going through, holds on and is passing down to the younger generations. When Naim finally taps the drum signaling the end of his performance, our applause is long and enthusiastic.
But no amount of applause can convey how truly amazing it was to reconnect on a deeper, genuine level with what Belize truly is. She is beauty personified. When the glitz and the grime has been stripped down, she is shining and gorgeous. She provides a taste of culture, of the mystical, of natural wonders that make you feel as though your eyes are finally open. She is alive and glorious; she is MY Beautiful Belize.
About the BTB:
The Belize Tourism Board is a statutory body within the Ministry of Tourism that develops, markets and implements tourism programs that fulfill the emerging needs of our local industries and international tourism marketplace for the benefit of Belize and Belizeans. Visit www.travelbelize.org to find out how you can become one with Belize!